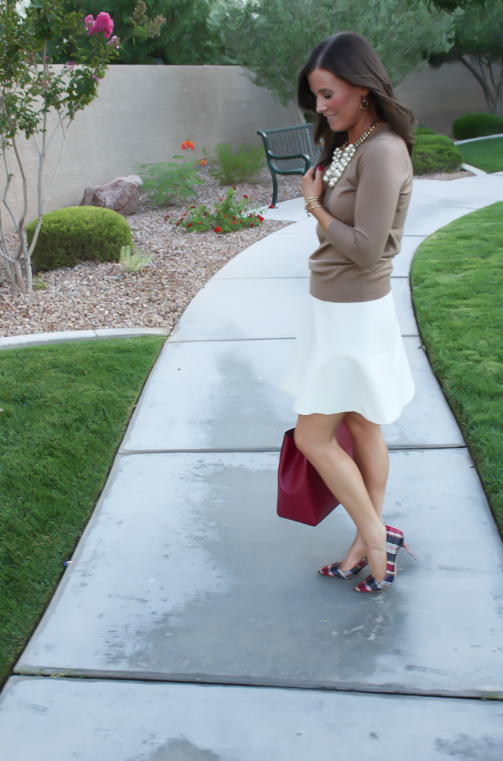 Happy Friday, everyone!
It's been so busy here lately that I'm so ready to hop into bed!
I hope you all have a great weekend and I'm going to try and post some shopping favorites over the weekend so stay tuned!
Any questions about today's post…hit me up on my Instagram!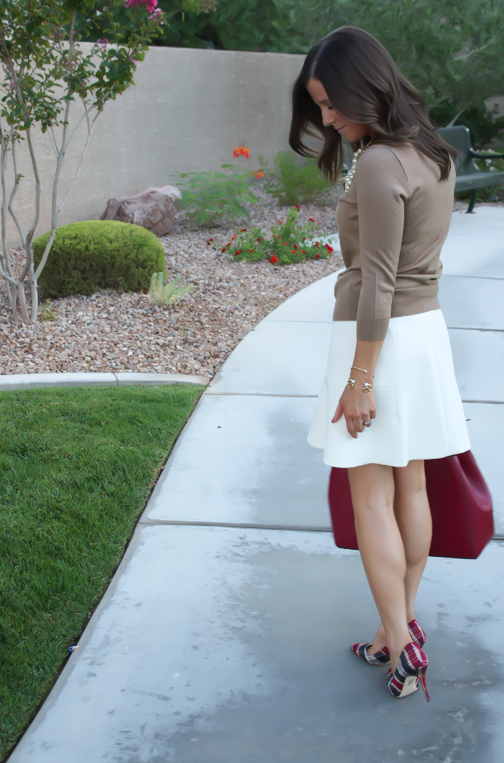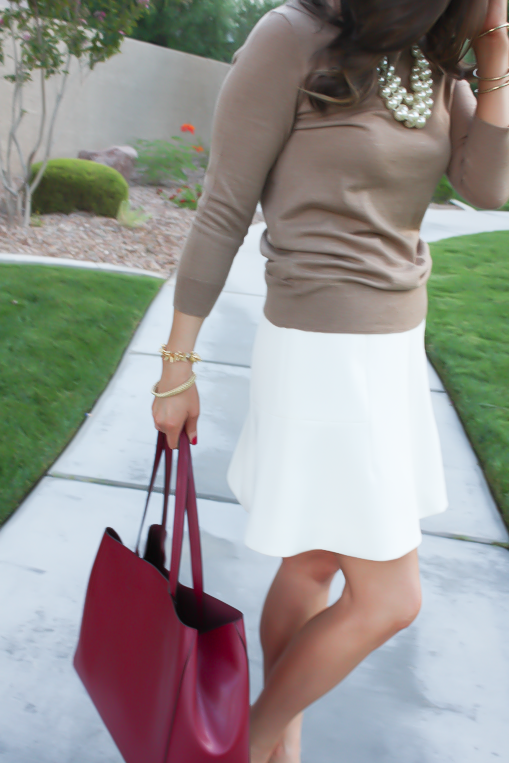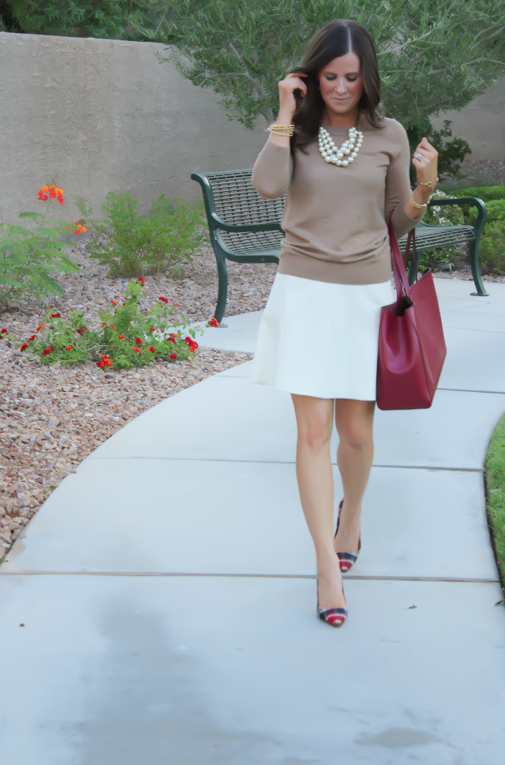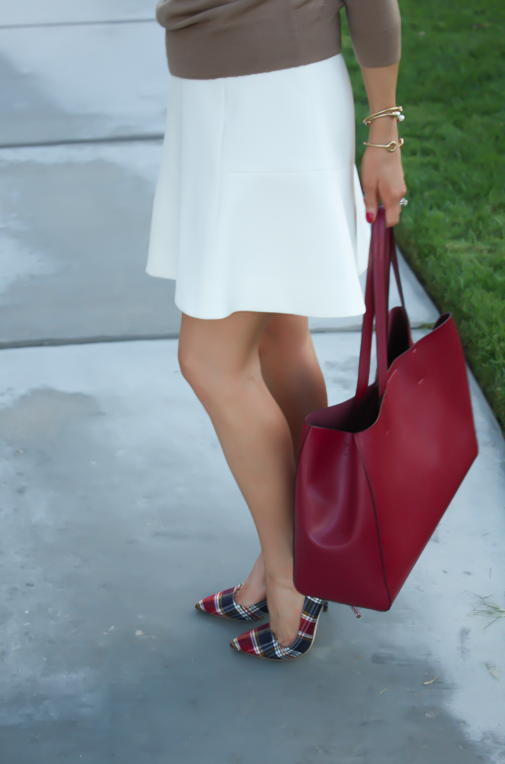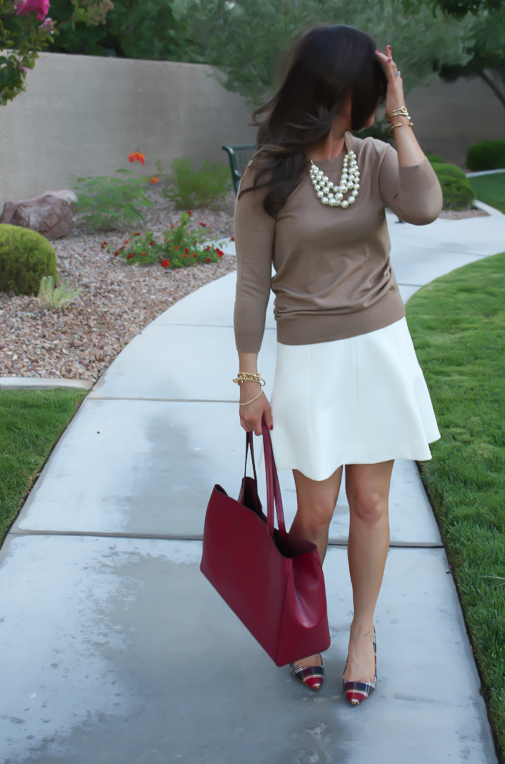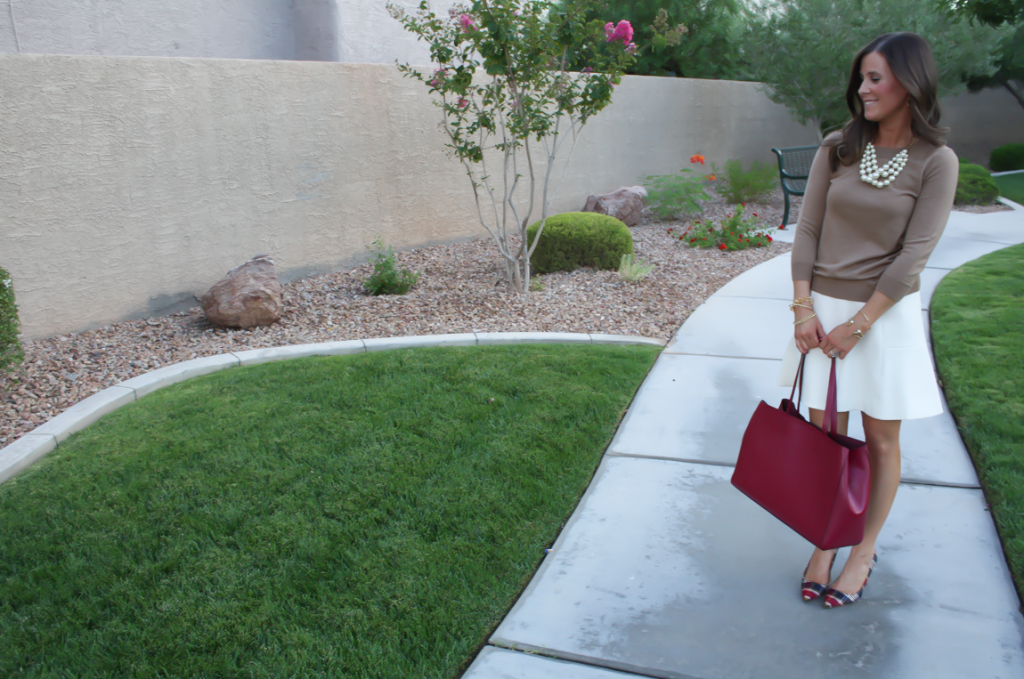 J.Crew : Sweater, try this  |  J.Crew : Skirt, try this  |  J.Crew : Heels , same print in the Loafer, or try these, these (lust!)  |  Banana Republic : Tote Bag  |  J.Crew : Necklace, try this
Get in my (fall) closet…