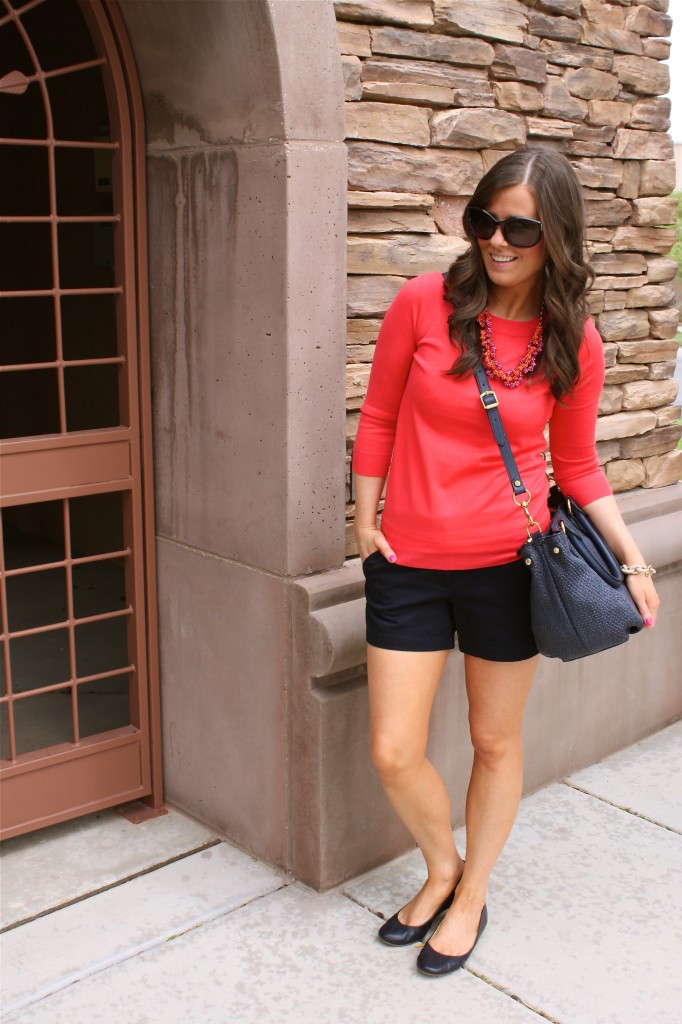 I think one thing you'll soon learn about me is that I have some serious love for the bags.  While my lifestyle now requires me to carry something close to a size that my 4 year might actually fit inside of, I finally do have some days where I can make it out for short periods of time with a "normal" size purse.  Look at that, we're growin' up!
J.Crew had a big promo about a week or so ago and lets just say, I took some serious advantage of that sale.  While I picked up a few things I had my eye on, I also picked up a new navy bag.  Navy is slowly taking over my wardrobe as spring moves its way on in and I am certainly not complaining.  It's basically the new black because it goes with just about everything.  The J.Crew Mini Brompton has a cross body strap that you can remove, if you so desire, and the two smaller handles can even be worn on your shoulder.  Amaze.  While it also comes in a soft leather, I chose the basket weave style for summer.
The bag arrived on Friday and if I told you I brought in all my groceries from the car before I opened the large box on my front doorstep, I would be lying.  The bag and all the other goodness inside was perfection and I honestly couldn't wait to use it.  The leather cross body strap has a buckle for adjusting the length and the bag texture is flat and very smooth to avoid rips, all while maintaining the basket weave appearance.  Finally, while this may be a big deal to Mommas out there who always have a kiddo on their hip or something heavy to carry, this bag is very comfortable in weight!  What you decide to put in there is of your own doing but on it's own, you won't be complaining about a strap digging into your shoulder at the end of the day.  This, to me, was a huge plus!  I highly recommend!
Here's one way I would use the bag while out on the go with Ava.  The main attraction to me with this bag was a cross body feature and the idea that my hands could always be free if I needed them to be…which I generally do.  I also have another post coming up soon about my new love for the Cece Flat.  Make some room, Reva, for the new girl in town!  When these first arrived my initial reaction was a little iffy but now (thanks to the recommendation from my awesome Instagram friends), I have them in multiple colors AND…wear them all.the.time.  More to come!
As always, outfit details at the bottom of the post!
Has anyone else bought this bag?  Or, can you recommend another cross body bag that you really like?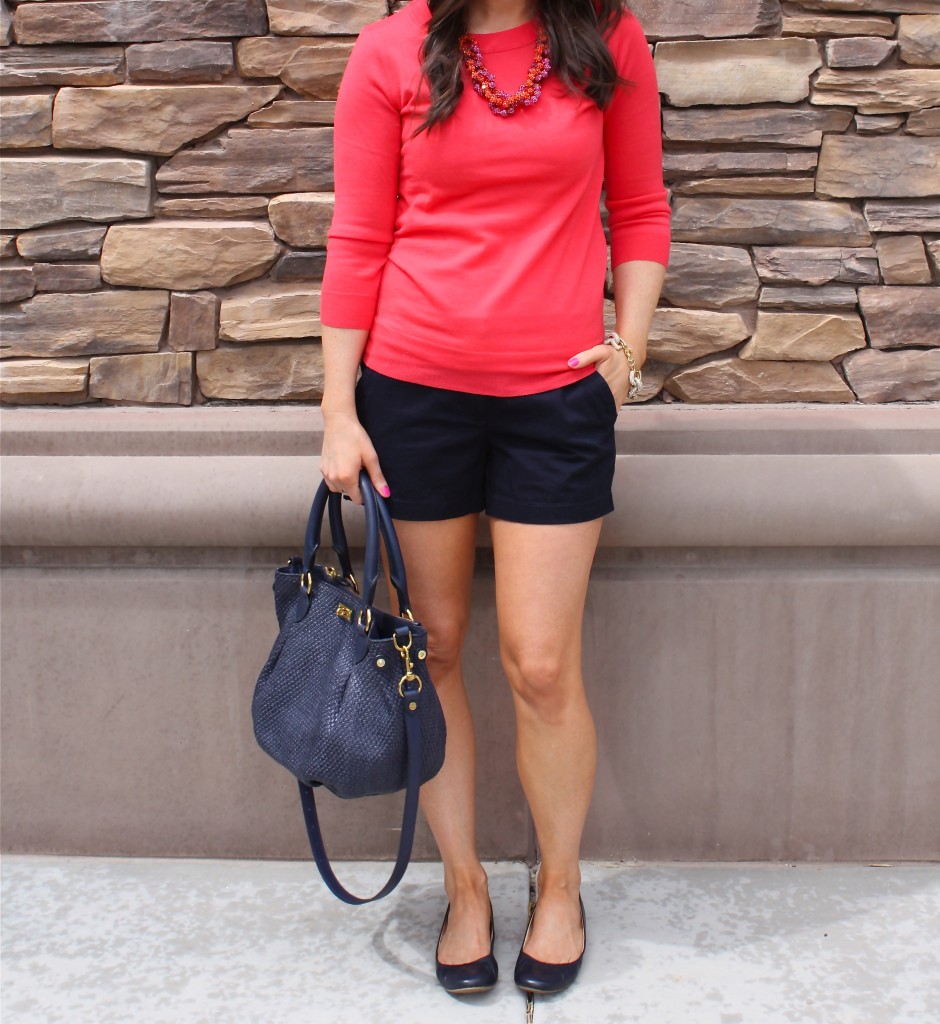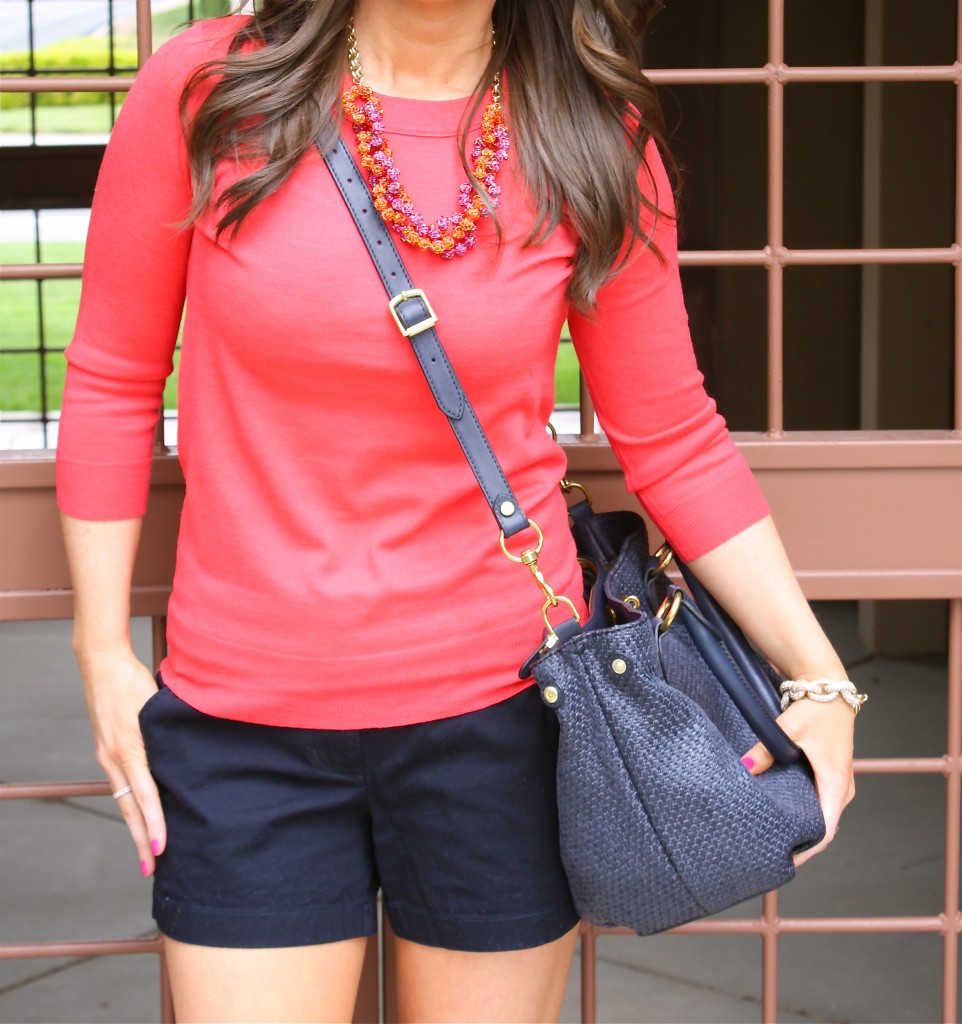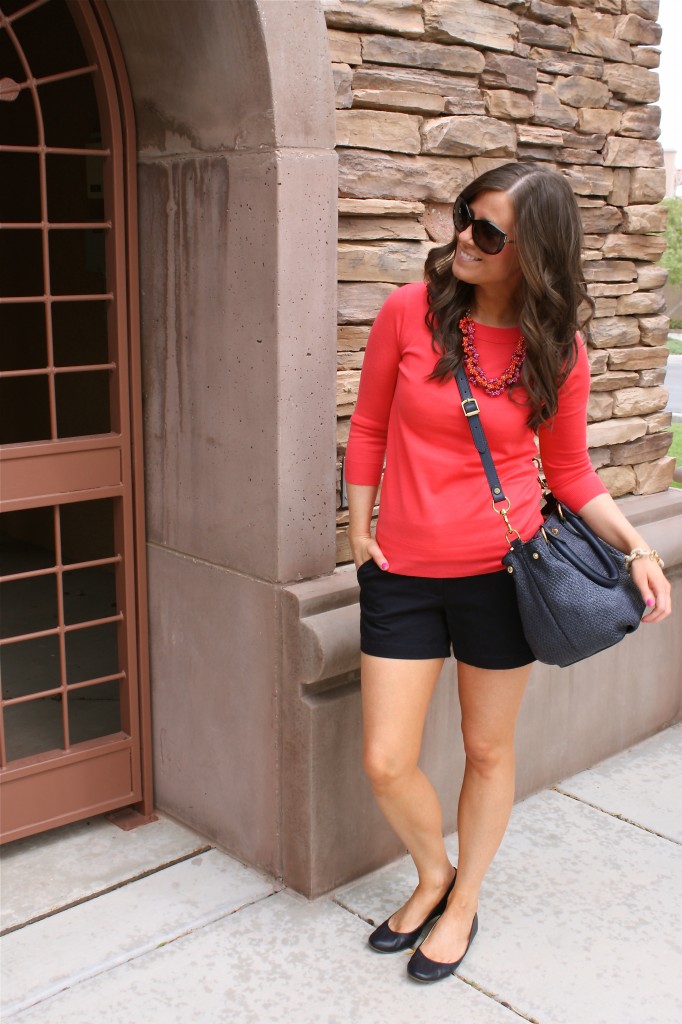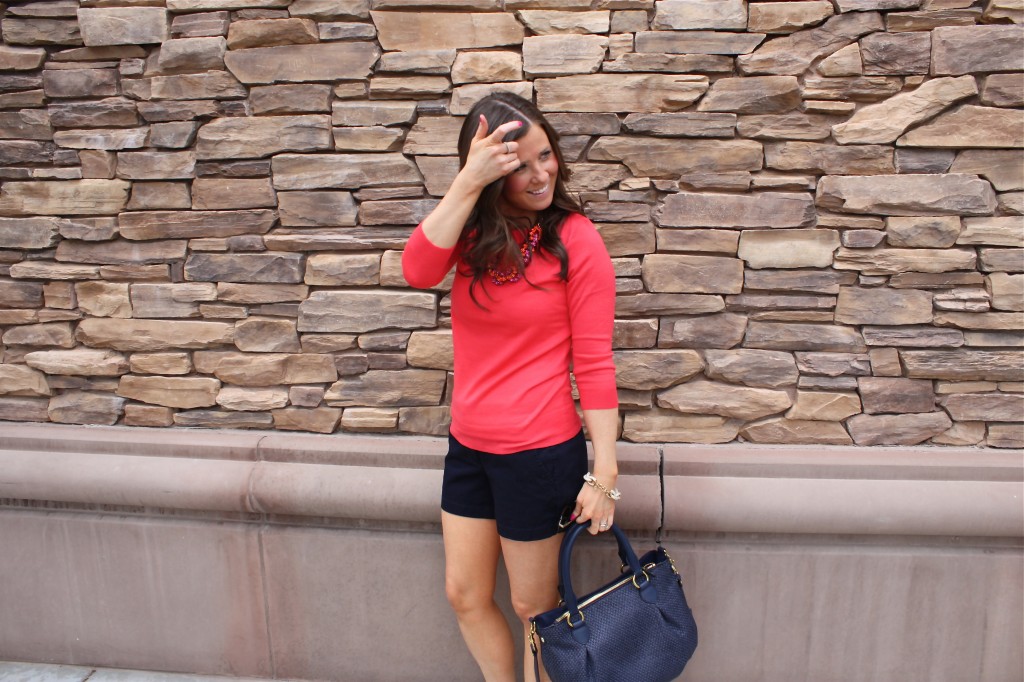 JCrew: Bag, Sweater, Shorts, Flats, Necklace, Bracelet, Earrings
Sunglasses: Prada