Anthropologie : Sweater (I'm wearing an XS/S – Regular)  |  J.Crew : Long Sleeve Tee – pas season, try this, this, this  |  Rag & Bone : Jeans, here, TTS  |  Madewell : Boots (Also a Black Friday find!)  |  Jennifer Zeuner : Necklace
I hope everyone had a great weekend!  Today I'm sharing this super cozy sweater that I grabbed over Black Friday weekend!  Honestly – I tend to shop with Grace and never try anything on in the store because I like to get in and get out (or, really, shop online!) so I wasn't sure I was going to like the fit or not but figured, I can always return!
I am SUCH a sucker for feeling like I'm wrapped up in a blanket when it's cold outside so this sweater was a big win for me.  I mean, a BIG win.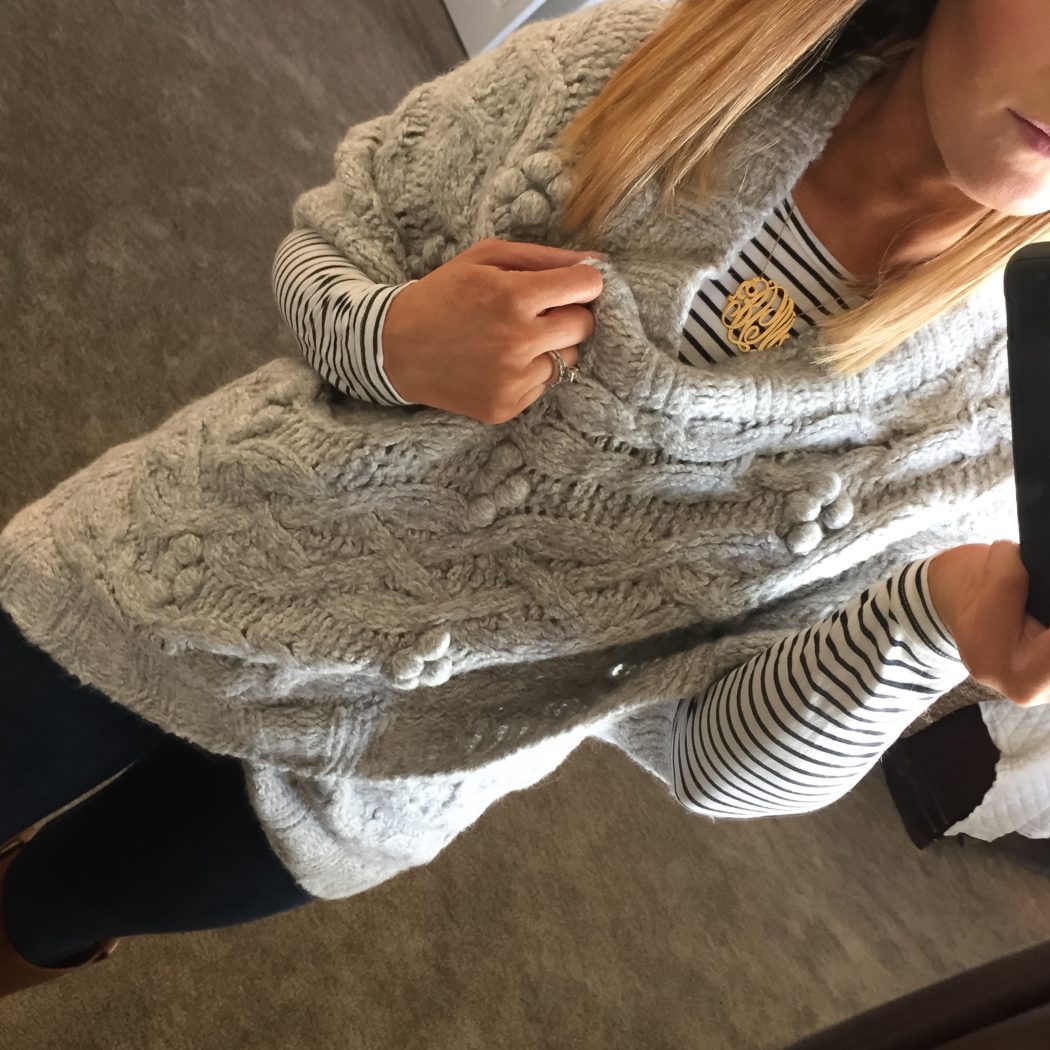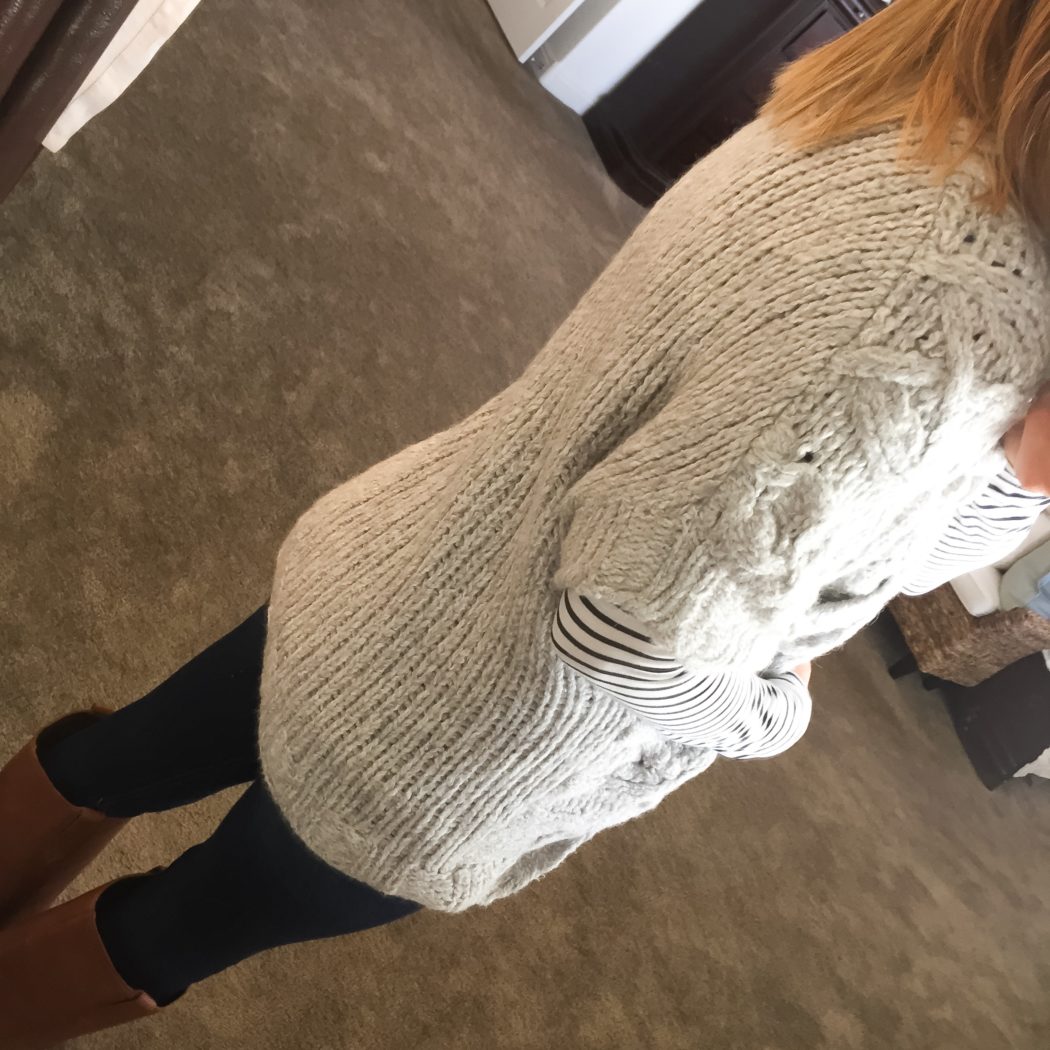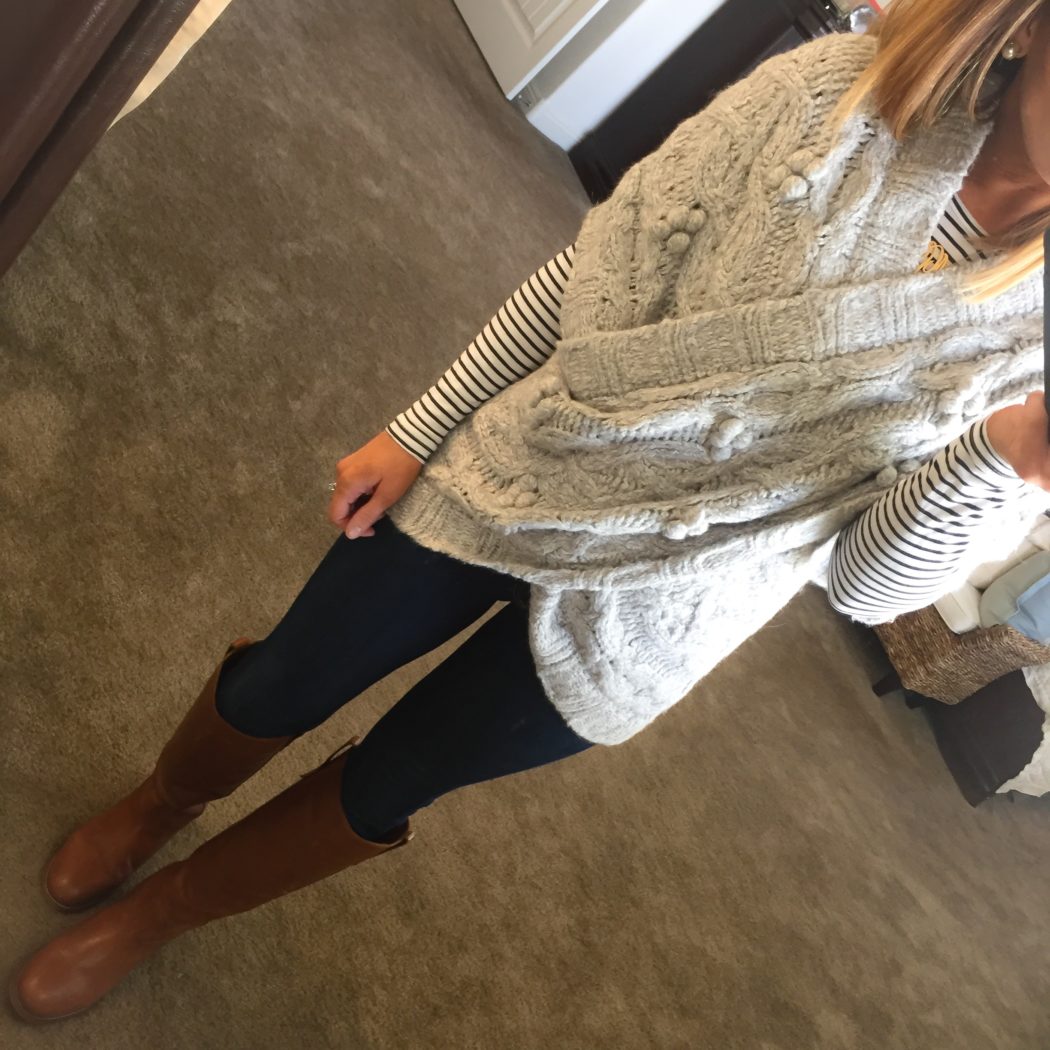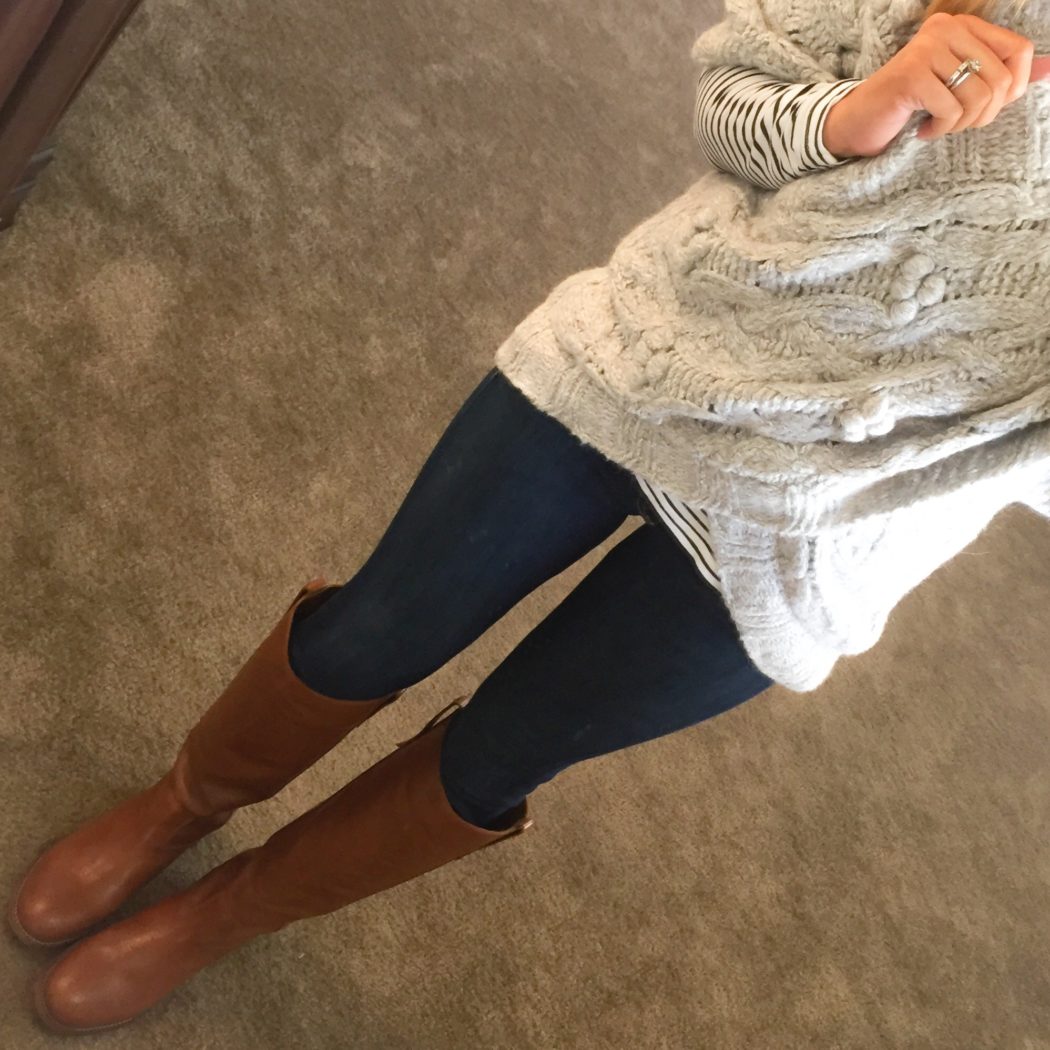 The lighting in my bedroom isn't all that great so I tried to zoom in an brighten it up a bit, but I really like these boots!  They're much more laid back and casual looking than my Marit Boots and I got them for a great price, too!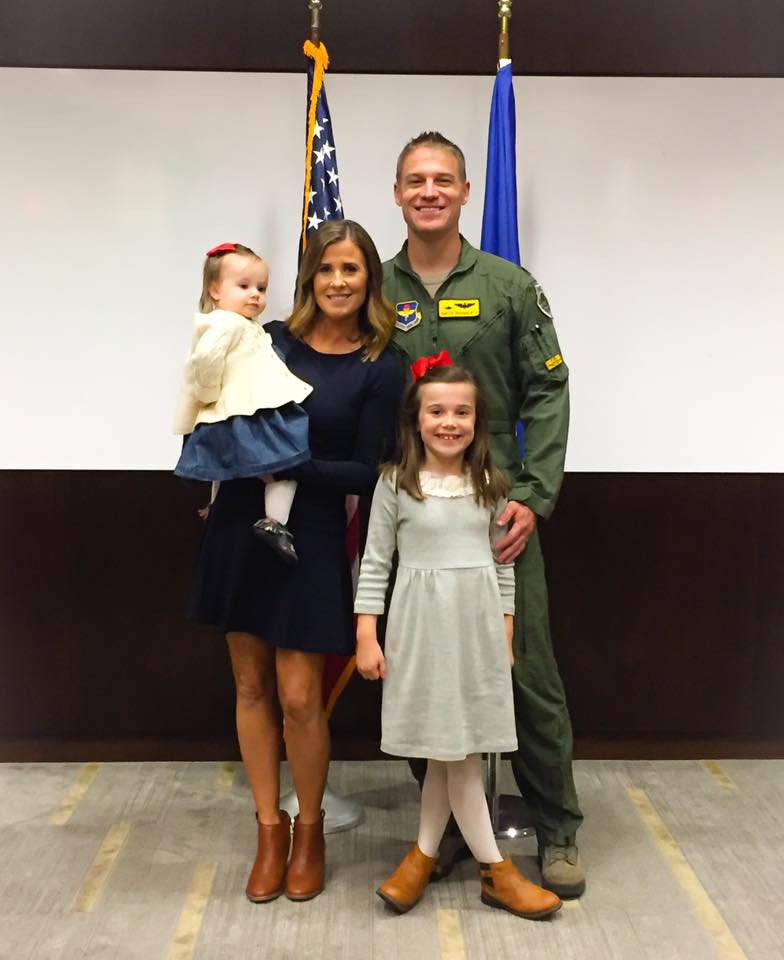 Thank you all so much for the well wishes on Curt's promotion, too!  We're forever proud of him and it was a really fun night with the girls.  They got to take off his old rank and everything after he took his oath.  Such an awesome career advancement for Curt and I'm proud to say that I've been there since day 1.
I wore a navy peplum dress that I've actually shared on the blog before but it's Susana Monaco and one of my favorites – I'm wearing it in the color "Midnight".  You can find it here in a dark green, or on sale here in white (which I have!), or even in a few colors here (dark red, royal blue…).  I grab it on sale when I can and I have it in 3 colors!  I take a small and I love the quality and fit of this brand.  Booties are Madewell (on sale!) or here.  Ava's dress is J.Crew Factory and her booties are Carter's.  Grace is in Gap (dress/sweater).
Have a great week, everyone!