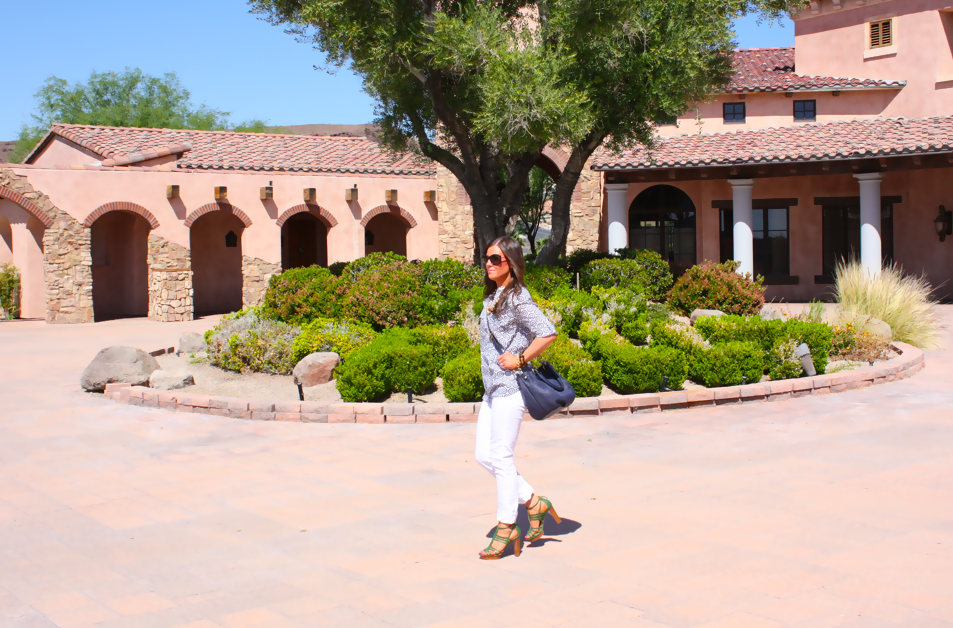 First, I ask that you please say some prayers and send some positive vibes my way!  I have 3 interviews for a teaching job next year in the next 2 days…and I just found out about them in the last 12 hours.  Whew!  (I can do this…)  Thank you!
Have you broken in your white jeans yet this year?  What exactly are you waiting for, might I ask?  I should take some sympathy on the rest of the country as a very small percentage of you are enjoying some warm sunny days like I am.  Oh, and I'm looking at you too, Texas and Arizona!  It was like a summer heat wave up in here the past few days and this whole business where it's going to get , like, 15-20* hotter soon is just bananas.   For that, and so many other reasons, I'm justifying all the use I'm getting out of my white jeans…and shorts…..and pants.
This tunic reminds me of something Lily P. might put out but at a fraction of the cost.  It comes in a few other colors, including white, and they don't disappoint.  Perfect for spring weather and begging to make it's way into your closet.  I picked up my gladiator heels last year at Talbots and I love, love, LOVE them.  This goes back to my massive buy out of all shoes on sale last year.  I can't remember their retail but I think it was around $175….I paid $40-ish.  So, trust me, you'd buy them out too!
Here's a few more pictures of my look!  I hope you like!
*Note: my social media icons weren't acting right until today and I didn't realize it!  They're now all fixed and up to date, so hit me up!  Insta, Tweet tweet, FB…  You name it, I'm there.
Have a great Tuesday!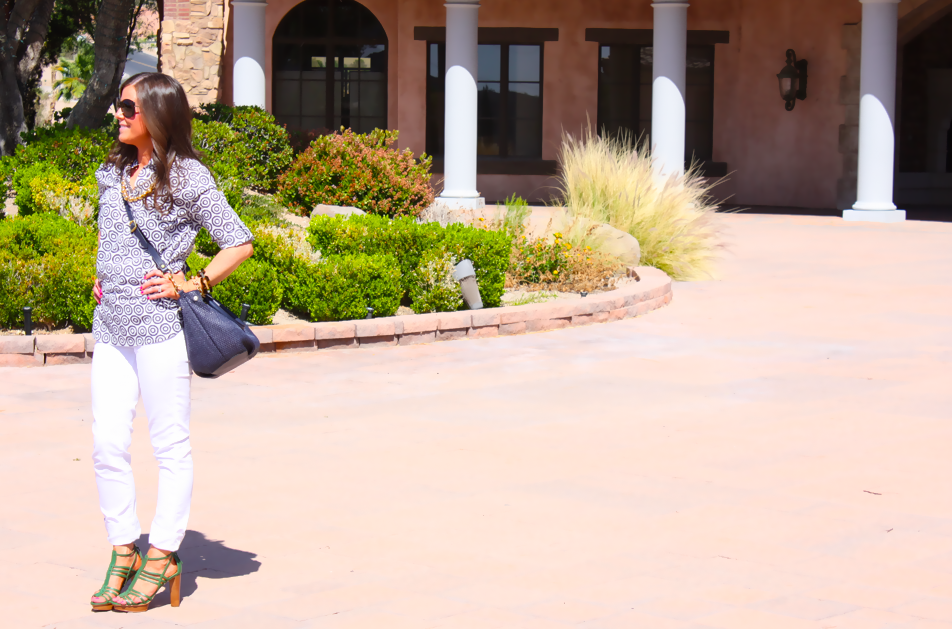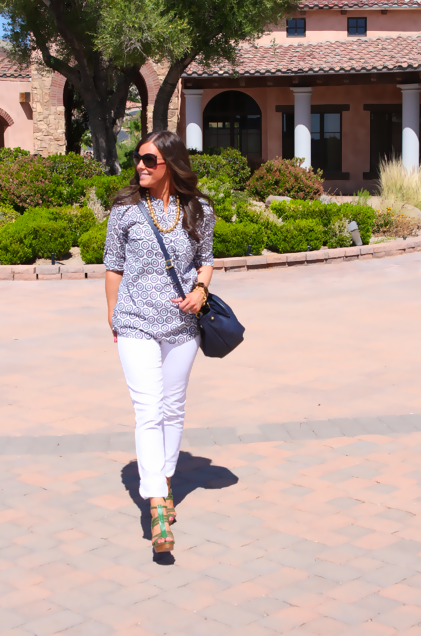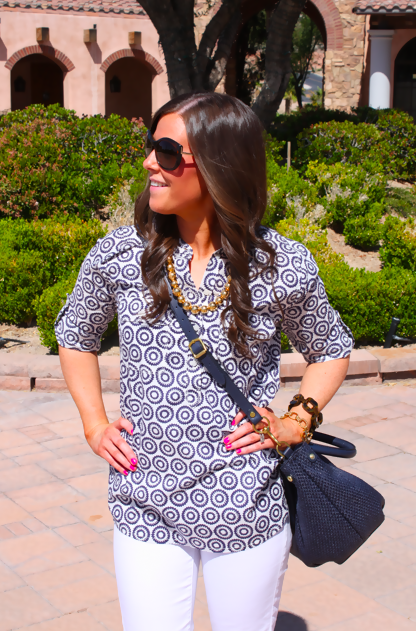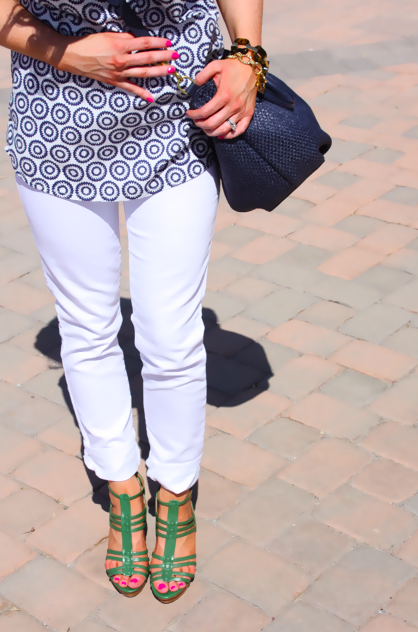 Tunic / Jeans / Sandals, cute and budget friendly replacement / Bracelets similar here and similar here / Bag / Suns