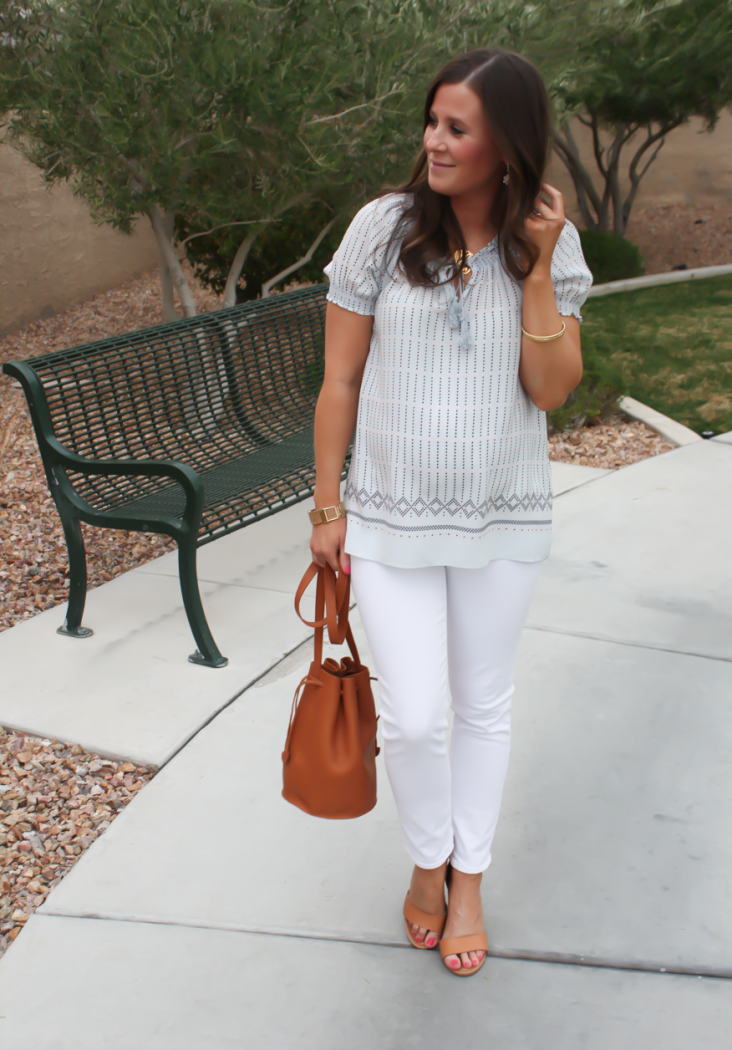 This isn't the first time and it certainly won't be the last that you hear me sing praises about a pretty blouse…with short sleeves!  I think it's so hard sometimes to find a blouse with sleeves that I love (because honestly, sometimes it's nice to have a little something there…) and once I do, I feel like I've hit the jackpot.  There's never any problems finding long, three quarter, and especially sleeveless tops but for some odd reason, the short sleeve version always seems to get left out.
Such a pretty color with a subtle pattern and a tassel tie around the neckline.  Could it really be any prettier?  I don't but too much silk because honestly, I'm usually pretty happy with a quality poly-blend and it's friendly price tag but when I do come across a blouse that's worth the extra cost I'm usually reminded on why silk is a tad more than it's distant cousin – polyester.
Ah well, this pregnancy is giving me an opportunity to find pretty tops that I could have otherwise missed but because I'm looking for ways to dress with bump now and after the fact, I'm coming across some really great pieces that I'll be pretty happy to have for the long term.   I will say, though, that this style top is usually one of my favorites because I really love a nice, flattering, looser cut no matter what that case!
Happy Monday, friends!  Have a great week!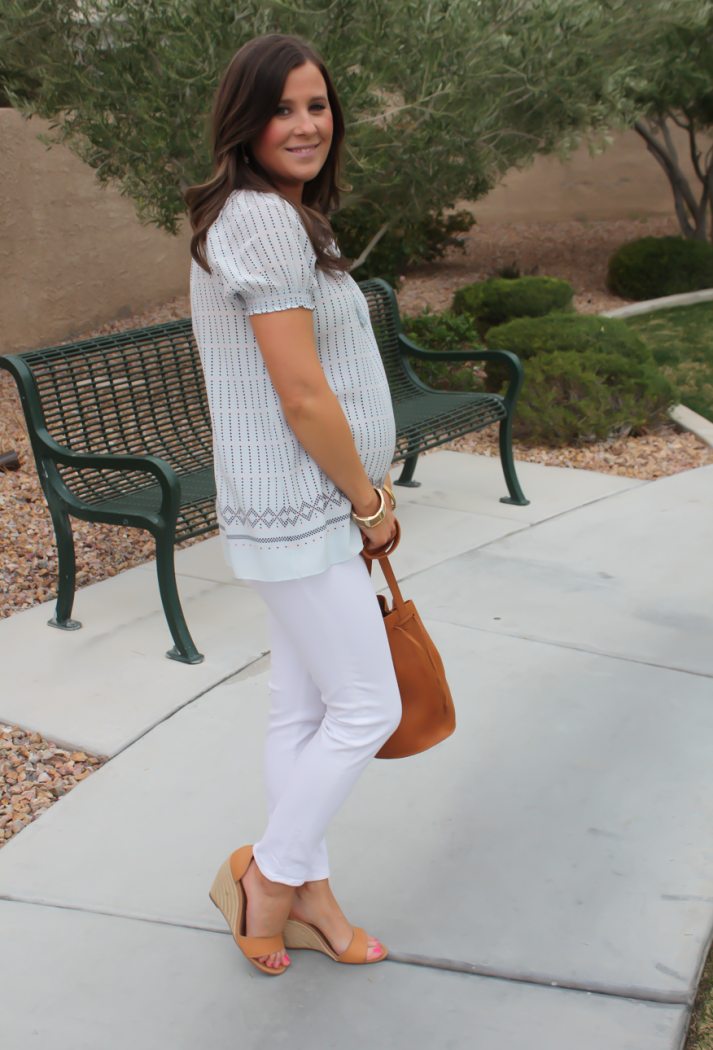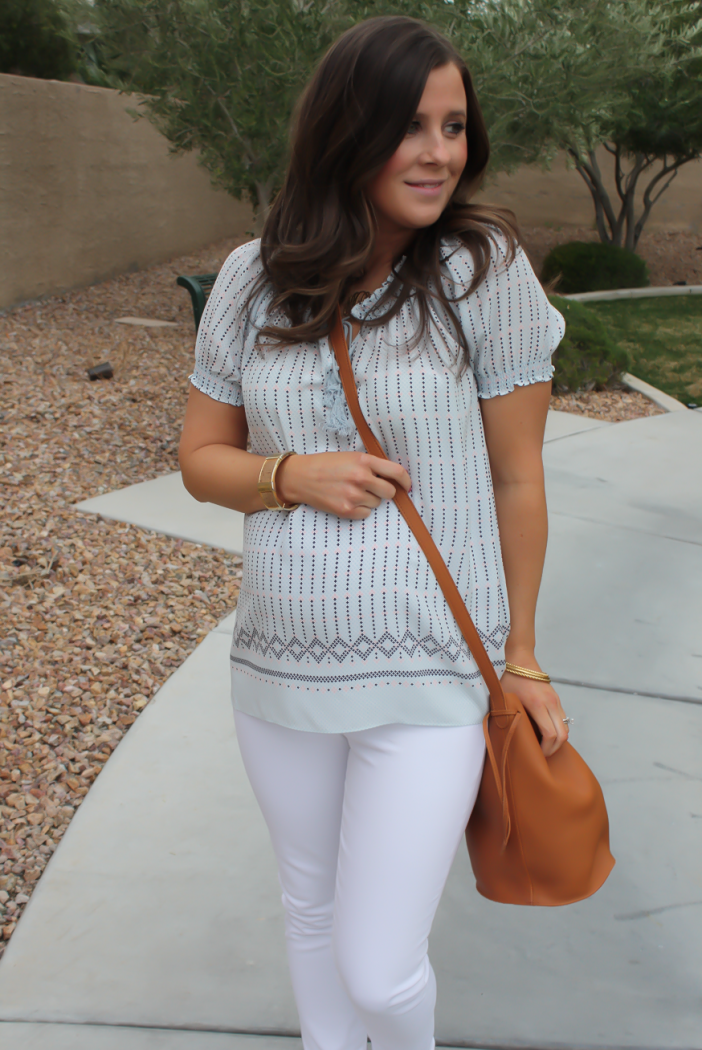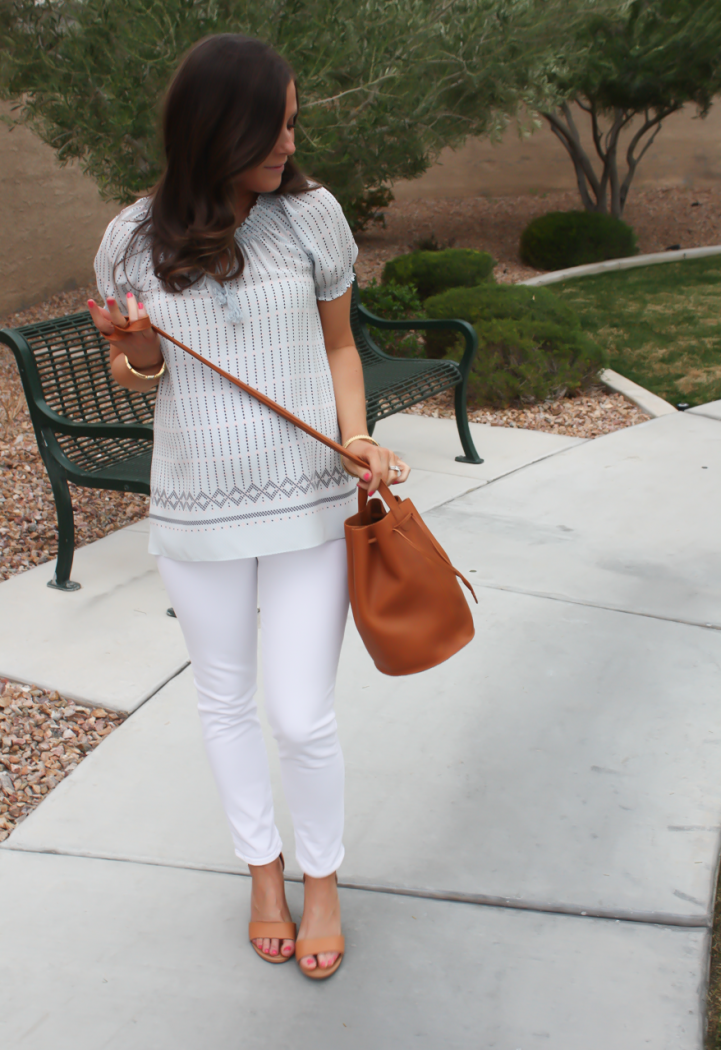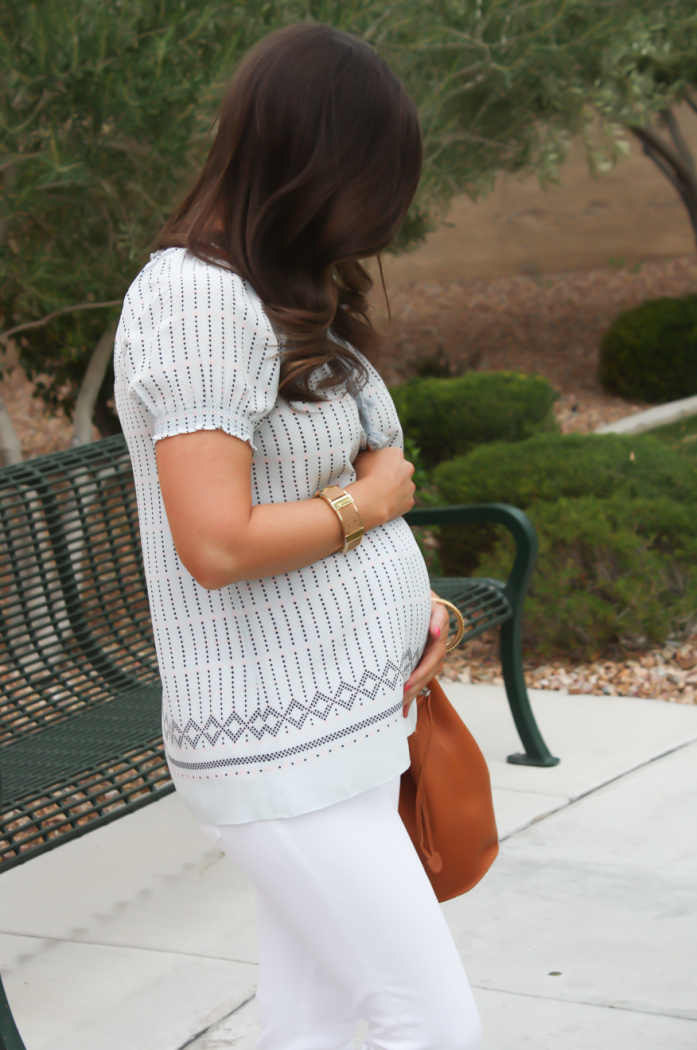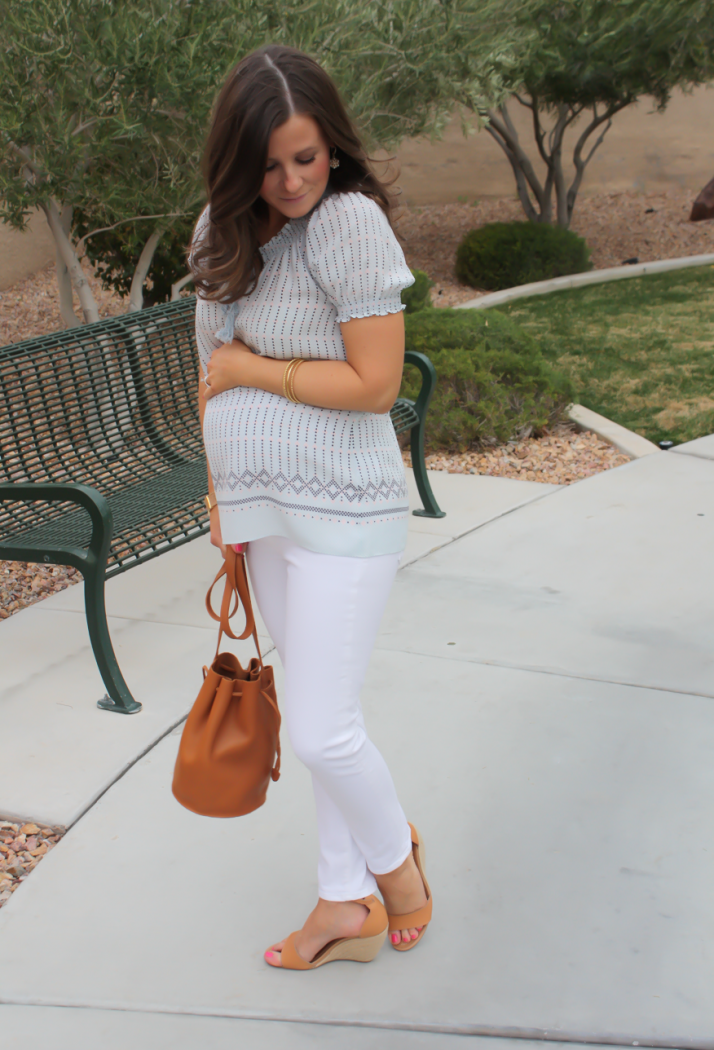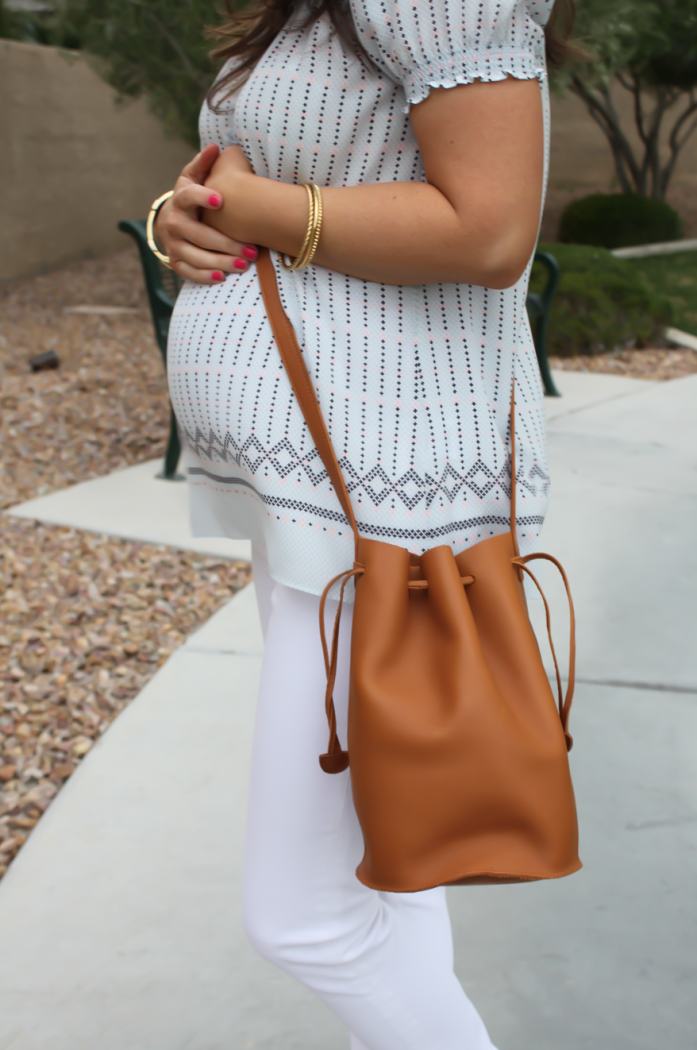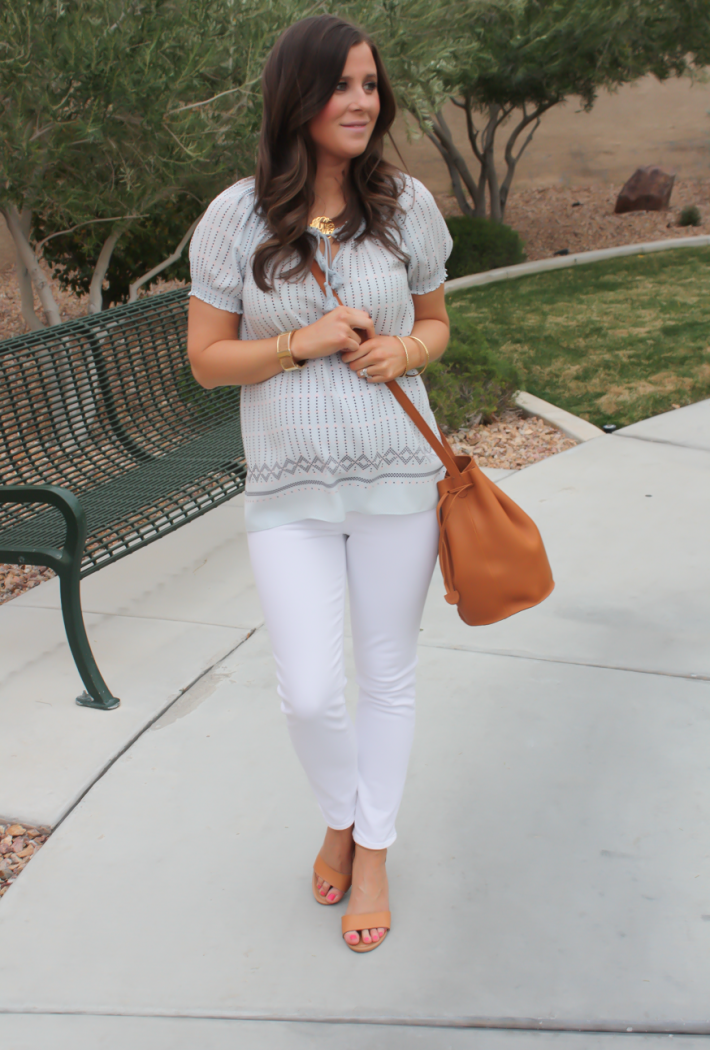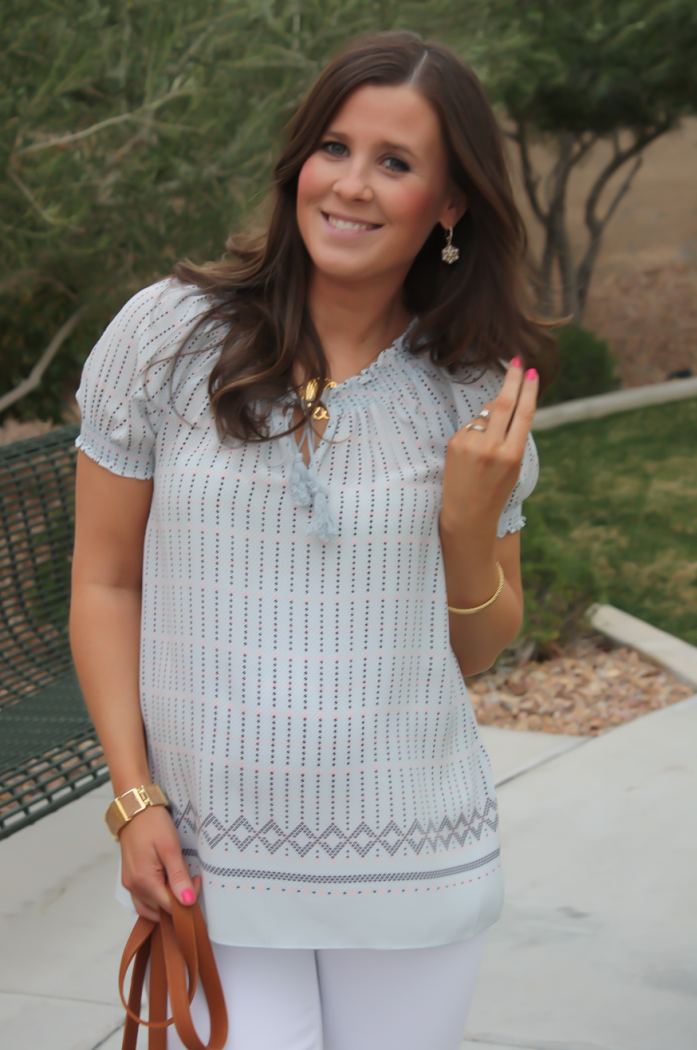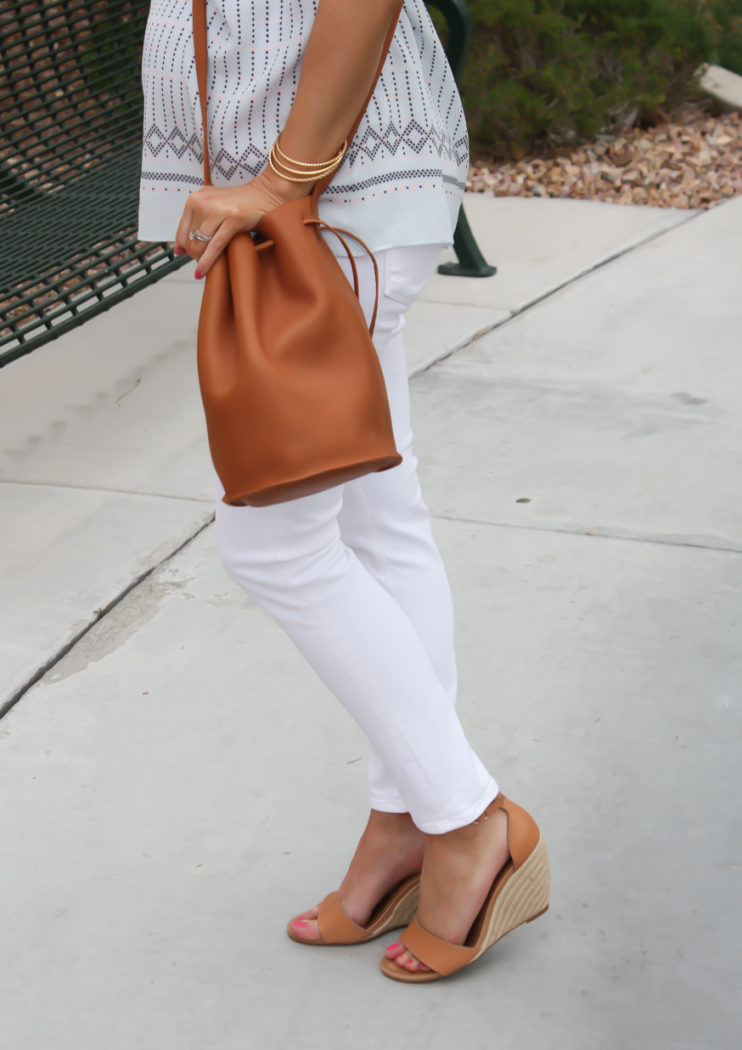 Joie : Blouse, here, here (I'm wearing an XS)  |  J Brand : Jeans, here for more sizes  |  Seychelles : Wedge Sandals, try these, these  |  Baggu : Bucket Bag, try this, this, here  |  Jennifer Zeuner : Monogram Necklace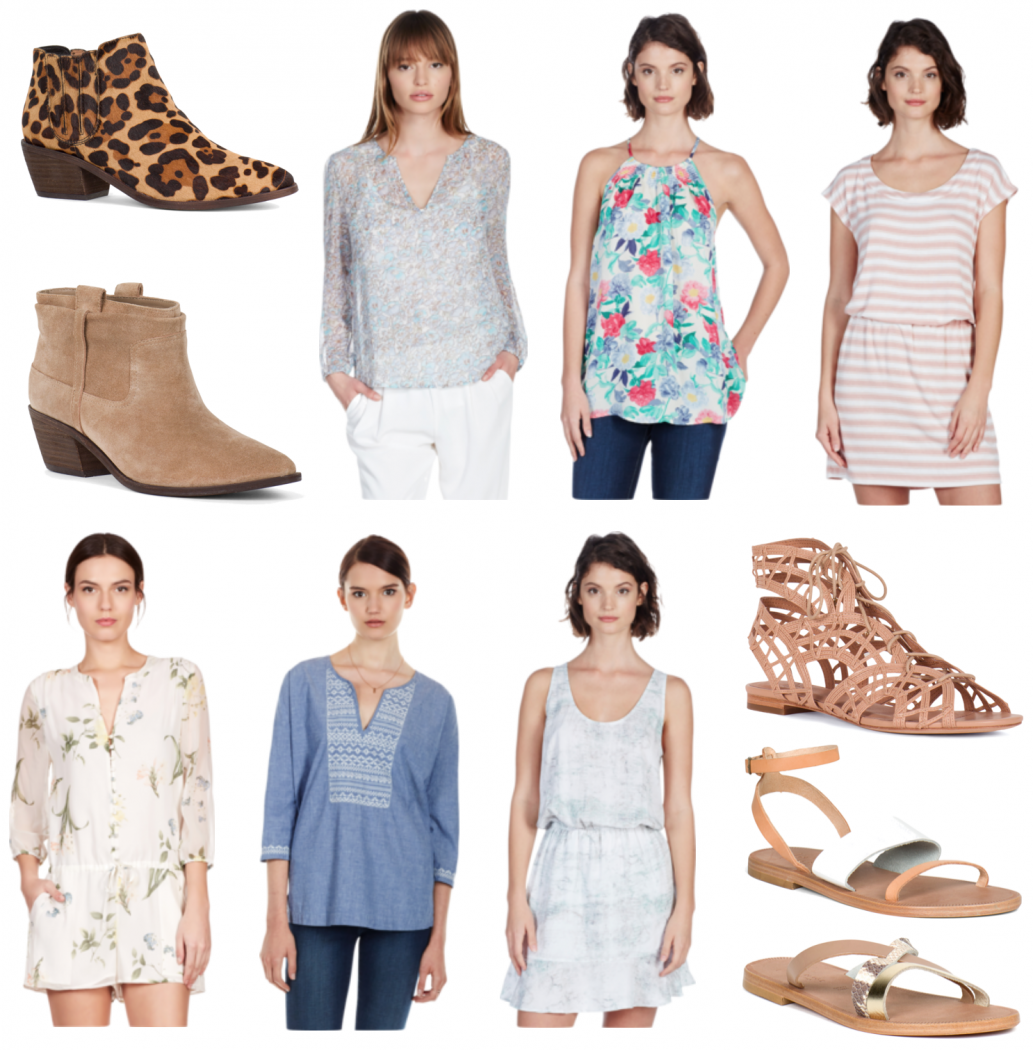 I absolutely LOVE all things Joie so she sure to check out their Friends and Family sale before it's over tonight!  Use code "JOIEFRIENDS" at checkout for 25% off your order!
Top Row : Leopard Booties  |  Suede Booties  |  Floral Blouse  |  Sleeveless Blouse  |  Striped Dress
Bottom Row : Floral Romper  |  Chambray Blouse  |  Dress  |  Lace Cut-Out Sandals  |  White/Tan Sandals  |  Gold/Tan Sandals