Sorry for the radio silence yesterday!  My daughter and her social schedule are one for the record books, I swear.  We had SIX events to attend between Friday and Sunday and let me tell you, I could barely keep my eyes open last night so to bed I went…
I hope you all had a great Monday!
I know I've been a little skirt and boot crazed lately and while I can't deny my love still runs deep, I do have a few fun things coming your way this week and just a little more variety.  But, you know, I go in these little stretches where I get a little excited about one thing or another.
That being said, there's always going to be a little room in my closet for classic shirts, like a black and white plaid.  Today is no exception and the options for this piece right here are endless.  All year long, friends, all year long this shirt can be worn.
Thanks for visiting today and stay tuned for what's coming up later this week!  Have a great day!
J.Crew Factory : Shirt (sale + 25 % off promo using code "EXTRA25"!)  |  J.Crew Factory : Skirt (sale + 25 % off promo using code "EXTRA25!)  |  Loeffler Randall : Boots, try these (promo!), or these  |  Gap : Belt, try this  |  Madewell : Tote  |  Michael Kors : Watch
Take advantage of the great promo at Factory right now!  Use the code "EXTRA25" for 25% off your purchase.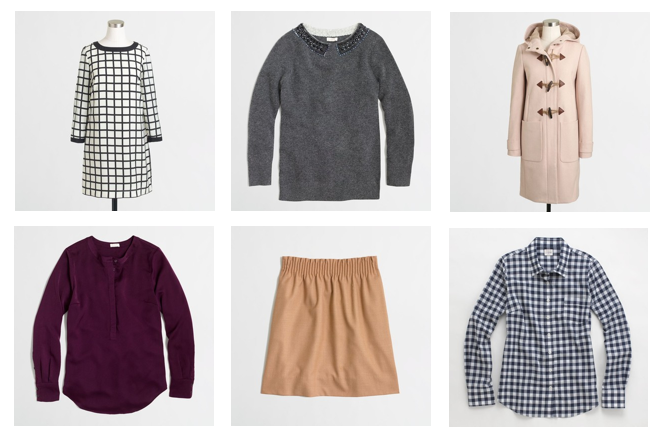 Printed Dress |  Embellished Collar Sweater  |  Toggle Coat 
Tunic  |  Skirt  |  Gingham Shirt
AND.  J.Crew has a 25% off promo happening right now, too.  Use the code "STYLETREAT" at check out.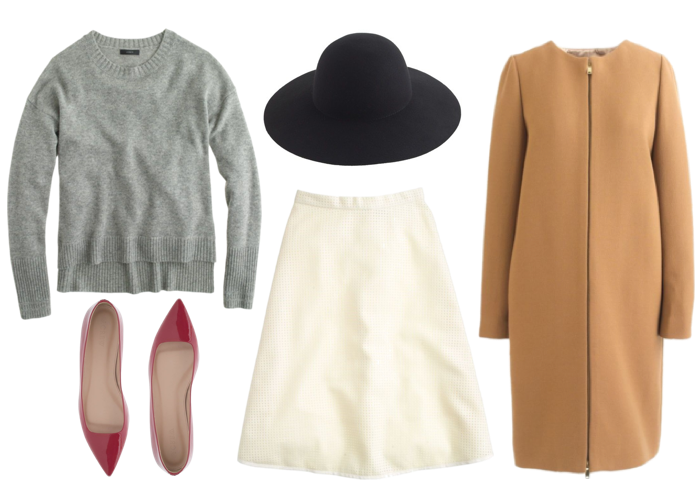 Grey Sweater  |  Floppy Hat  |  Camel Coat
Patent Flats  |  Ivory Midi Skirt (Collection Pre-Order)
Piperlime has a Promo, too!  I know…how does one decide?!  Use code "WINWIN25" at checkout for 25% off.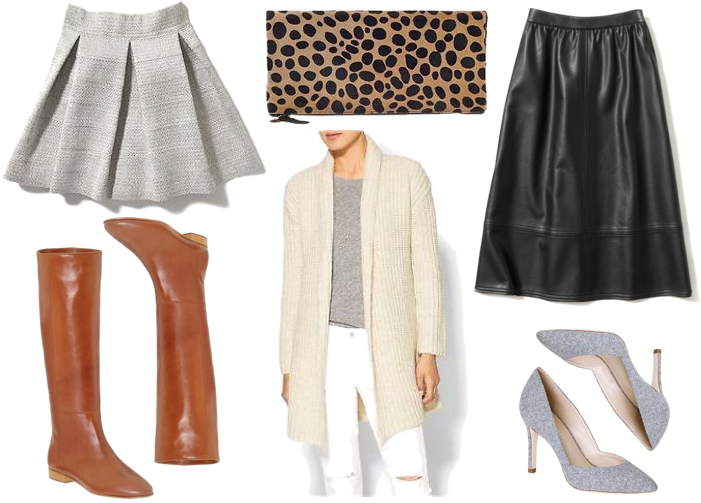 Grey Skirt  |  Leopard Clutch  |  Vegan Leather Midi
Tall Boots (Great Investment)  |  Beige Cardi (LUST.)  |  Grey Heels