Here we are, Saturday night, and I'm finally posting some fun sale picks that have literally taken over the web.  I mean, I consider myself a saavy shopper but you guys, whoa.  My head is seriously spinning.  Sales on sales on sales…on sale.
So, here's how I did it.  I zoned in on my favorite shops and brands and brought them all together.
Did you guys find anything good this weekend?!  What did I miss??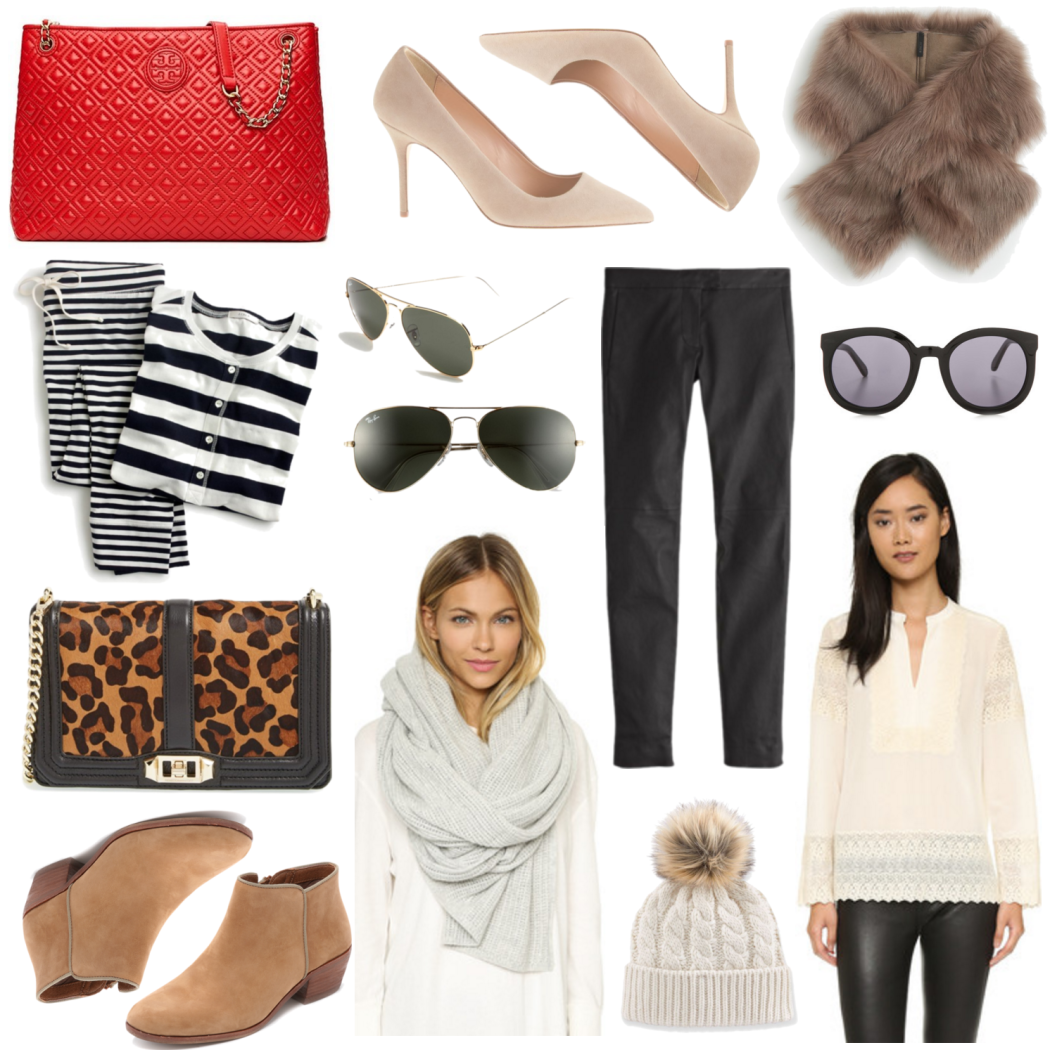 Red Bag (bought this on sale!!!)  |  Suede Heels  |  Fur Wrap, I bought this over the weekend, too, on sale!
Striped Pajamas  |  Aviators  |  Leather Pants (On promotion and I used my rewards to make this what was once a major lust item one to bring home!  Size UP, I took a 4)  |  Oversized Sunglasses
Leopard Bag  |  Cashmere Scarf  |  Ivory Blouse, here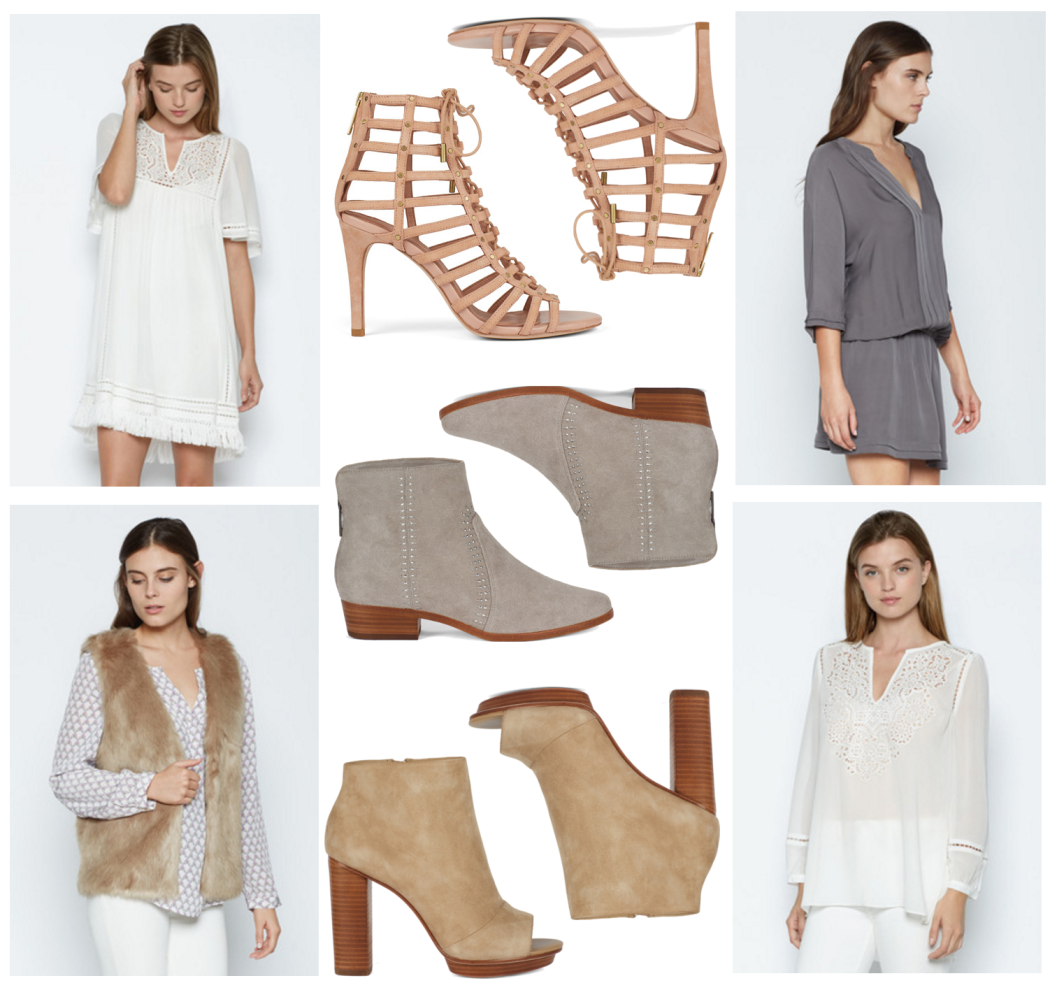 Joie is officially one of my favorite brands for both clothes and shoes.  Here are a few of my favorites from their sale…
White Dress  |  Gladiator Heels, here  |  Grey Dress, here
Fur Vest (have this in a size XS) Grey, on sale!  |  Grey Booties  |  White Blouse, here
Platform Suede Peep Toe Booties (need.)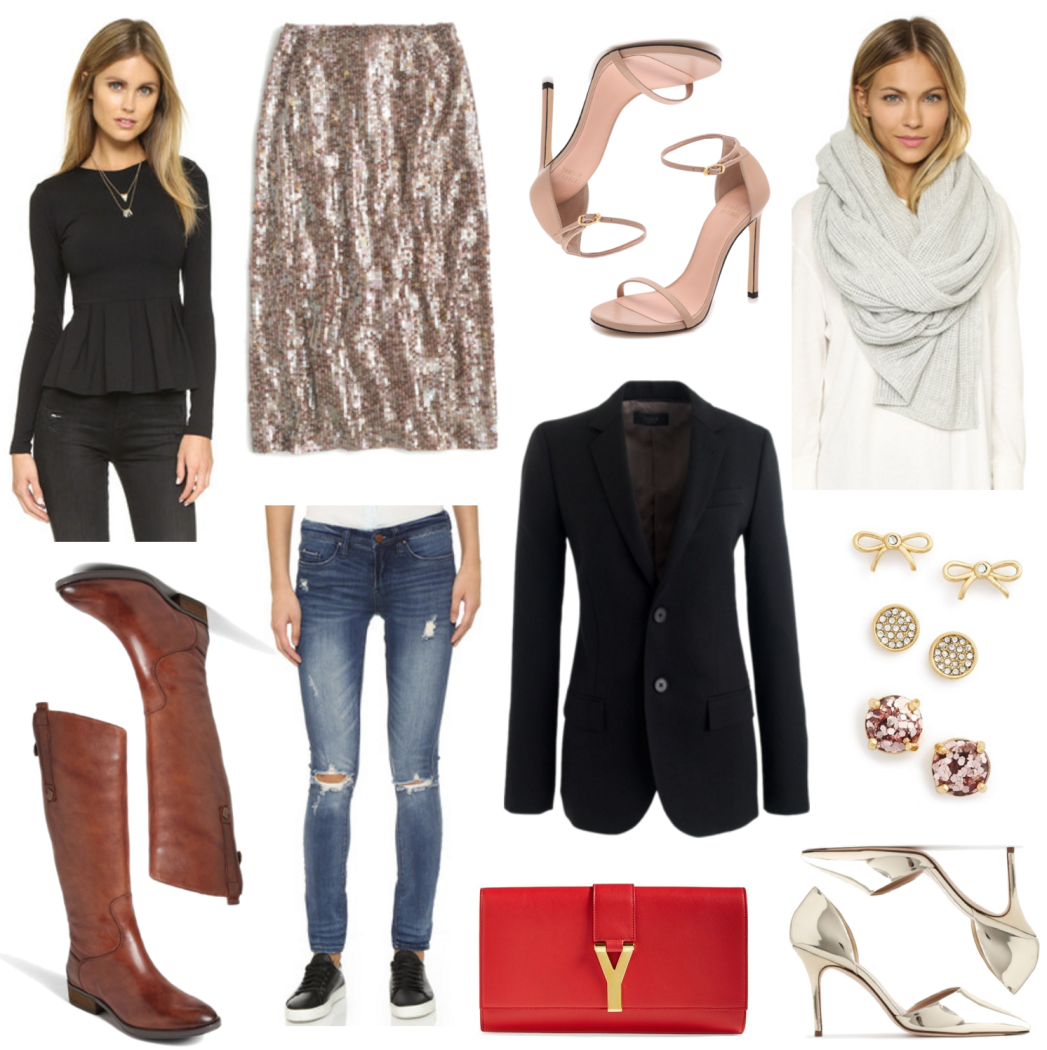 Peplum Top  |  Sequin Skirt  |  Strap Heels  |  Cashmere Scarf (again – oops!)
Tall Boots  |  Distressed Jeans  |  Black Blazer  |  Earrings Set
Red Wallet/Clutch  |  Metallic Heels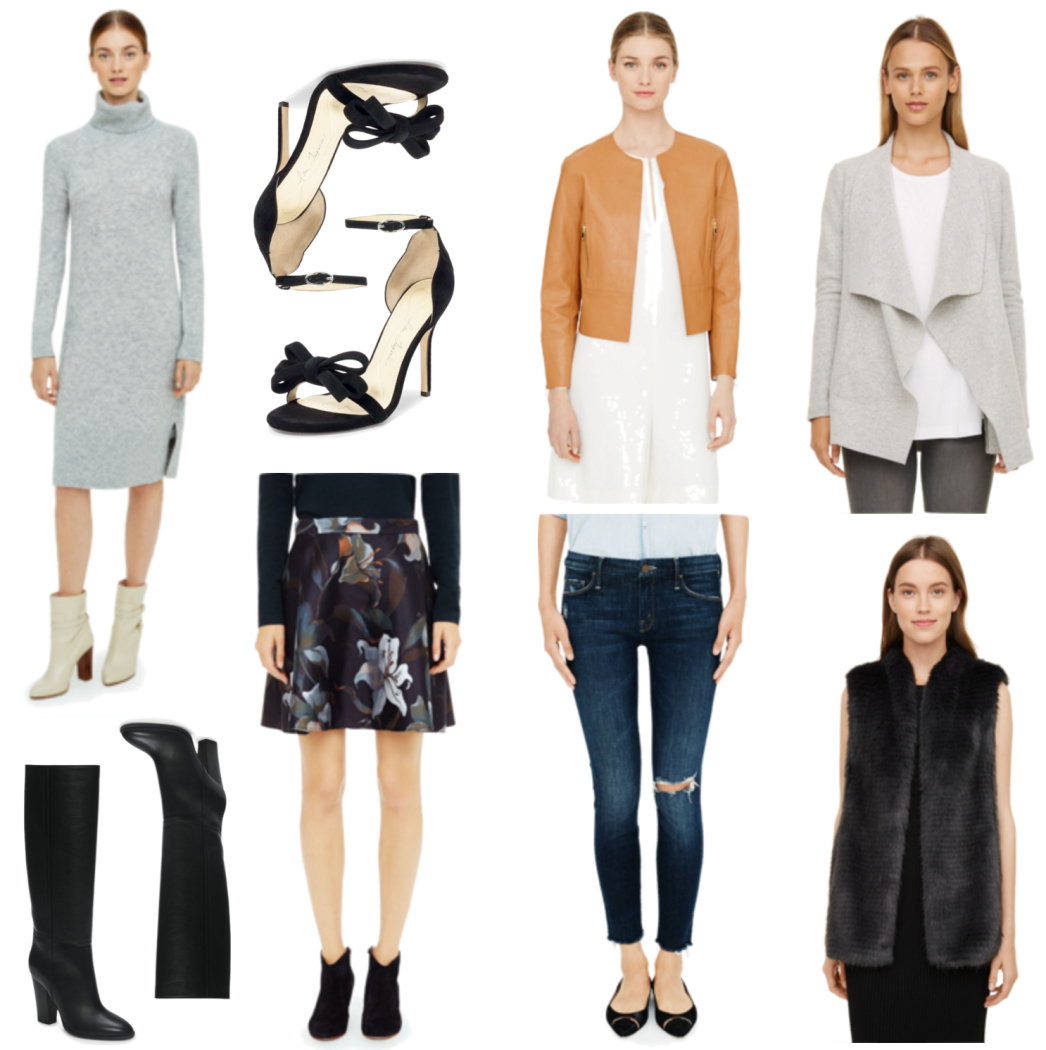 A things Club Monaco, friends, all things Club Monaco.
Grey Sweater Dress  |  Black Heels  |  Leather Jacket (on sale and promo, beautiful!)  |  Grey Sweater
Black Boots  |  Floral Skirt  |  Distressed Jeans  |  Fur Vest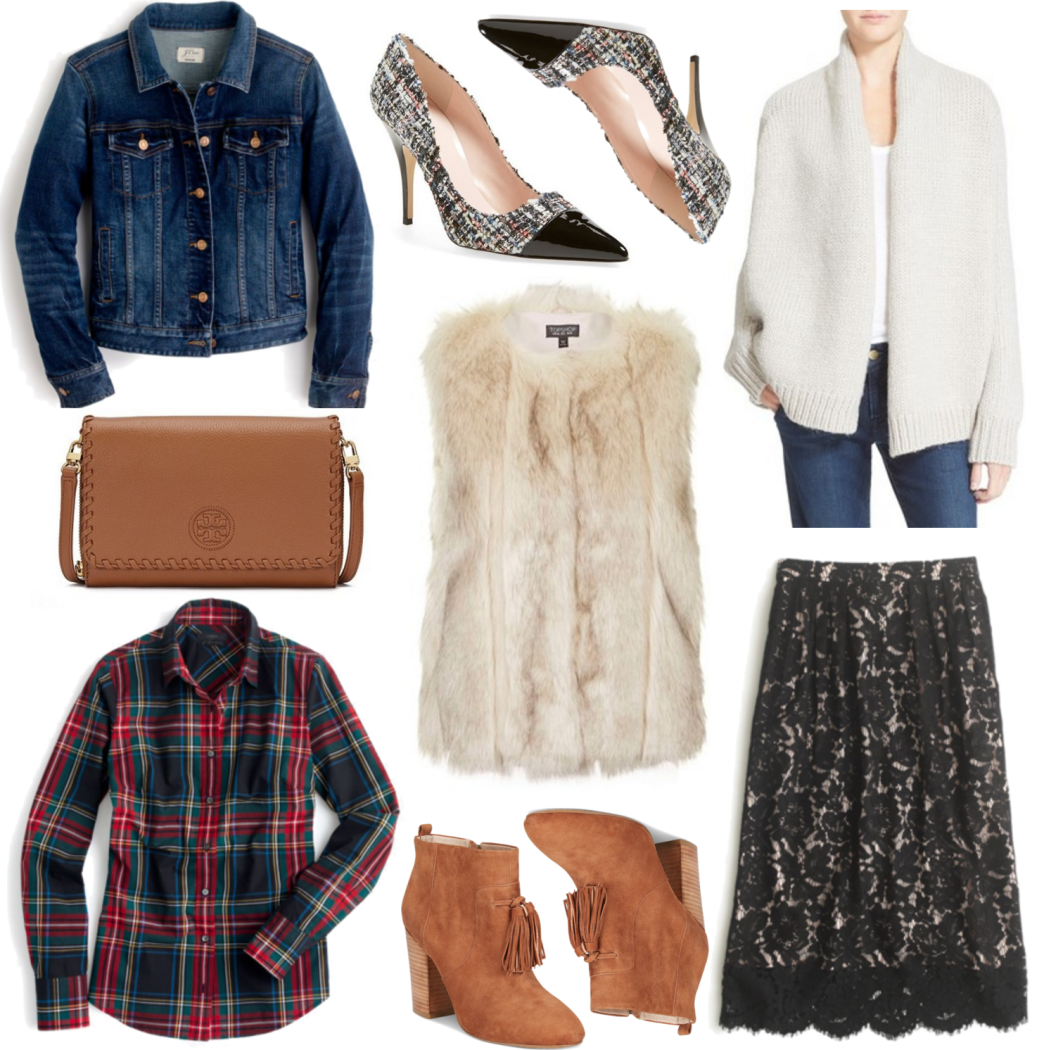 Denim Jacket  |  Patent and Tweed Heels, and THESE – swoon!  |  Ivory Cardigan
Plaid Shirt  |  Tassel Booties  |  Lace Skirt
Finally – Small Business Saturday!   

Being a stay at home mom, military spouse, starting my blog and coming across Rodan and Fields has been such an amazing opportunity for me.  It gives me something to do each day outside of taking care of my family, but allows me to work and create me own schedule and generate a supplemental income that doesn't always happen easily with a spouse who's on the go and our constant moves.  I love standing behind two businesses that I believe in each and every day and love sharing that with you, my readers.
That being said!  I'm continuing my 20% off promotion for all new PC's between now and December 31st!  New year, new you!  We all vow to make improvements at the start of each year and while I'm all for aging gracefully, Rodan and Fields has created a line of products that make a dramatic and realistic change in your overall appearance without costly trips to the dermatologist and that you can use every day (and night!) in the privacy of your own home.  Fight lines and wrinkles, soothe your sensitive skin, combat adult acne, and reverse that pesky sun damage.
REDEFINE, try the amp it up or power pack specials!!  |  Reverse, try the amp it up special!!  |  Soothe, perfect for dry skin this winter!  |  Unblemish
Not sure where to start?  Easy.  Start HERE with our Solution Tool!
Become a preferred customer and save 10% on your order in addition to my 20% off!  And, if you place your order between now and Monday, November 30th, I'm giving all my new PC's a free jar of eye cream, on me!  Share your before and after photos after 60 days and I can promise you, you will wonder why you waited so long to try.
Please message me if you'd like to order!  I can't wait to get you started and see your progress after 30 days!
thenortheastgirl@gmail.com
Casual Sunday!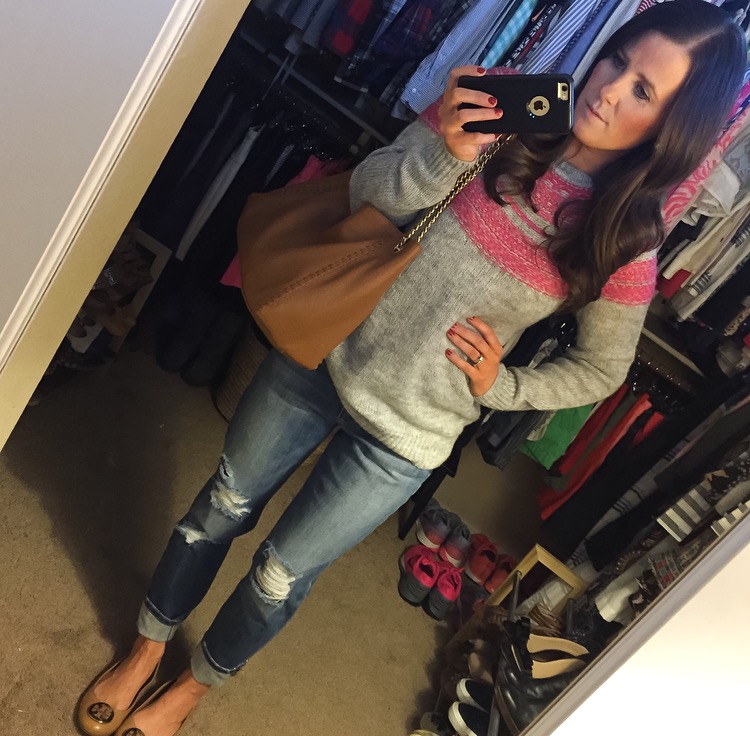 Sweater (50% off!)  | Jeans – darker rinse, but love the style!!! (my color is Maxine at Nordstrom, call them to order! I'm wearing a 26)  |  Flats  |  Bag (Marion Center Zip – Bark)