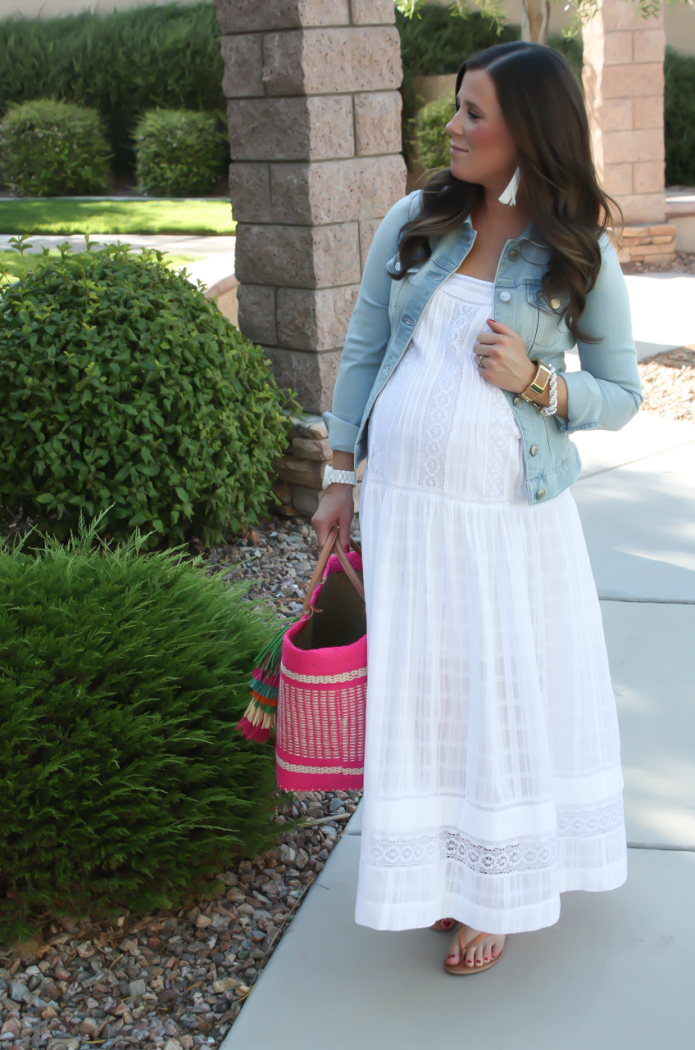 When I think about my summer style, a few things always comet to mind.  When the sun shining and hot, I feel like the best color I could possibly grab would be white!  It's bright, it keeps you cool, and it's the perfect compliment to just about anything you decide to pair it with that day.
I adore this beautiful white dress for so many reasons.  The generous shape is obviously really comfortable to wear during hot days and I love the details in the lace cotton fabric.  It's both feminine and relaxed at the same time.  I went slightly casual with my tote and denim jacket but I could easily mix it up and wear a bright statement necklace and some cute stacked sandals for a slightly more dressier look.  Either way, this dress is summer perfection.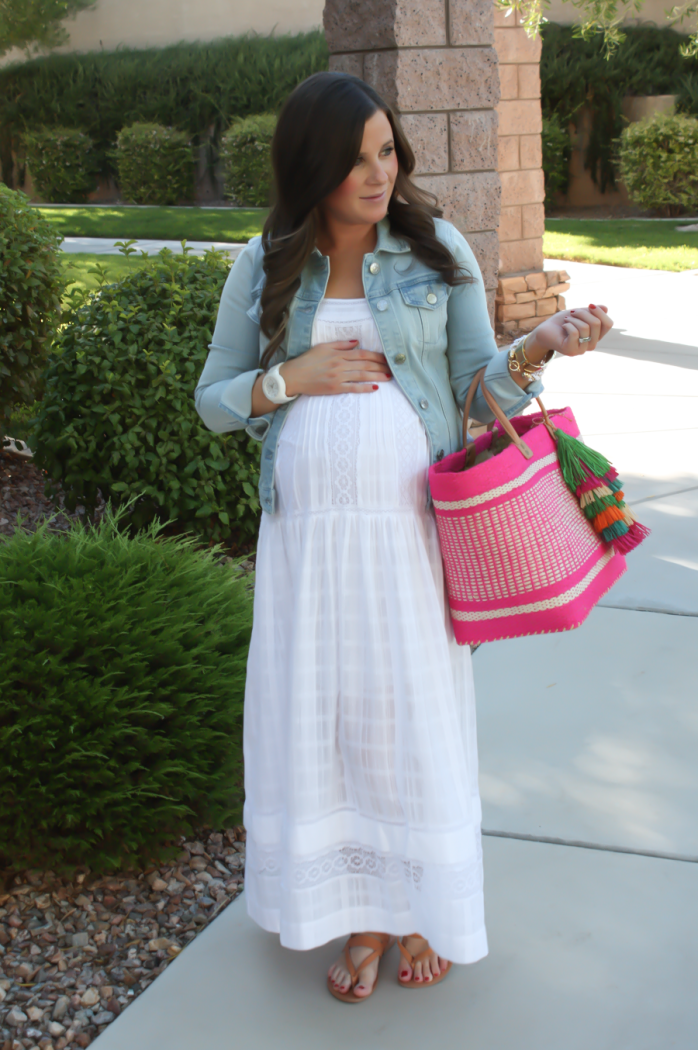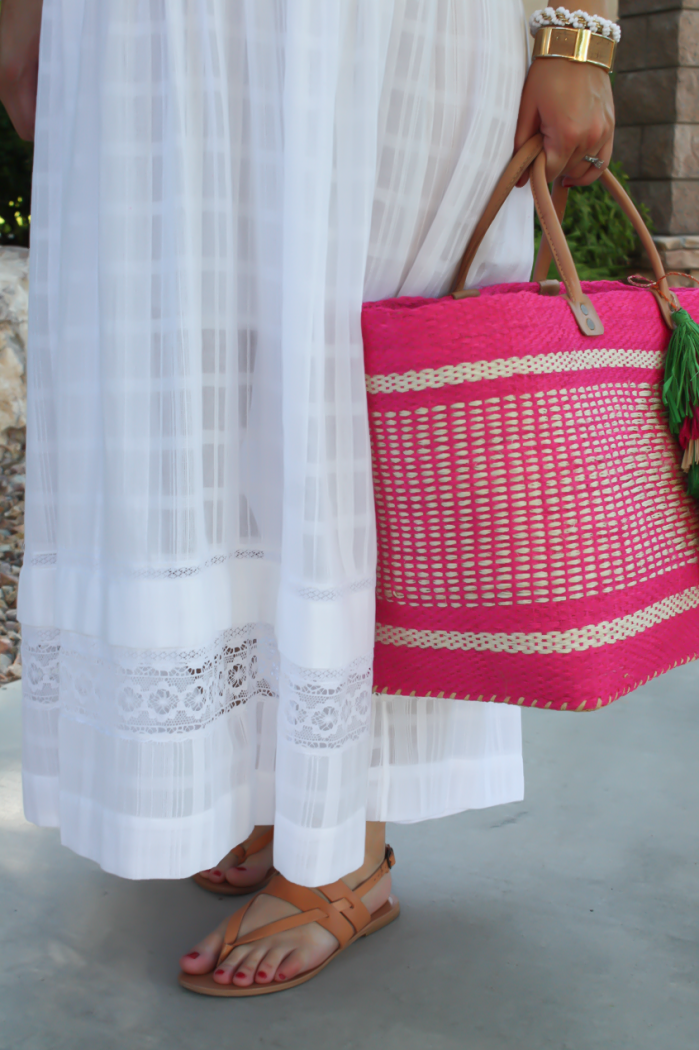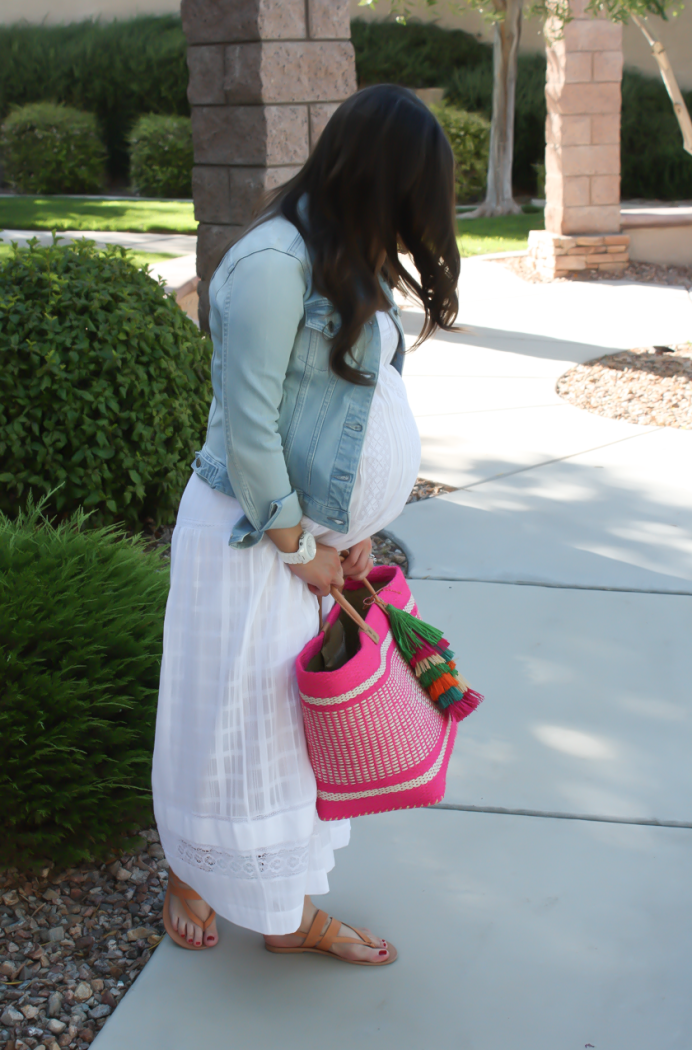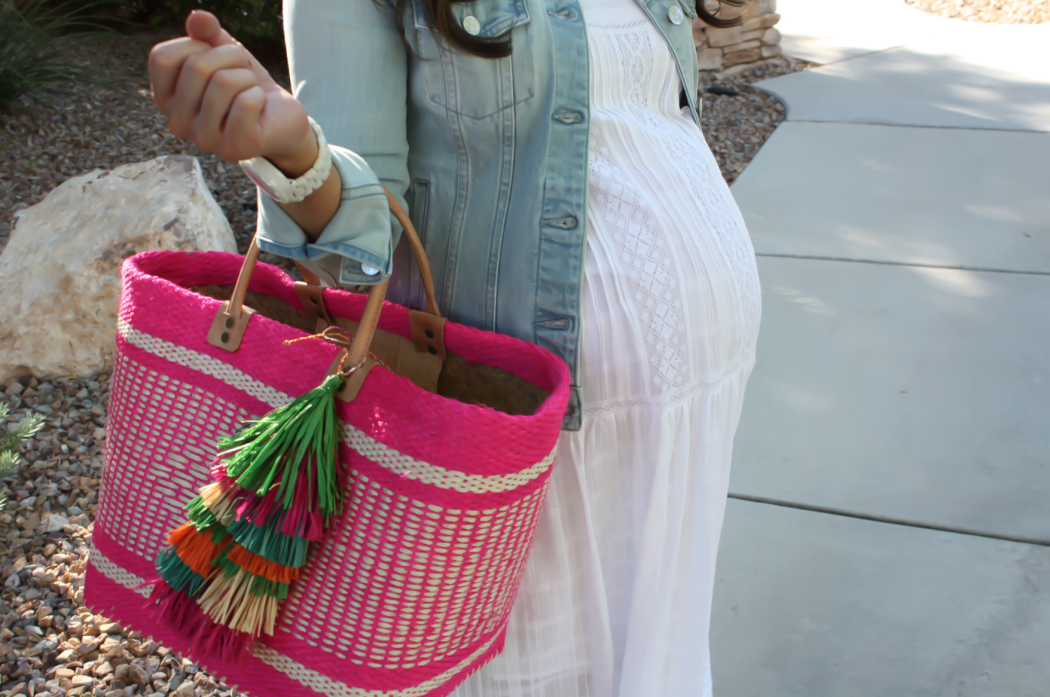 Bloomingdales : Dress (sale!)
Try This Denim Jacket |  Try This Watch  |  Try This Summer Tote
Bloomingdales is also having an amazing sale right now that you don't want to miss out on!  Aside from the fact that tons of my favorites are already marked down, you can also use the promo code "SUNSHINE" for $20 off every $50 you spend from 7/23-7/26!!  *some exclusions apply. 
Below are just a  few of my favorites…but trust me, the list goes on!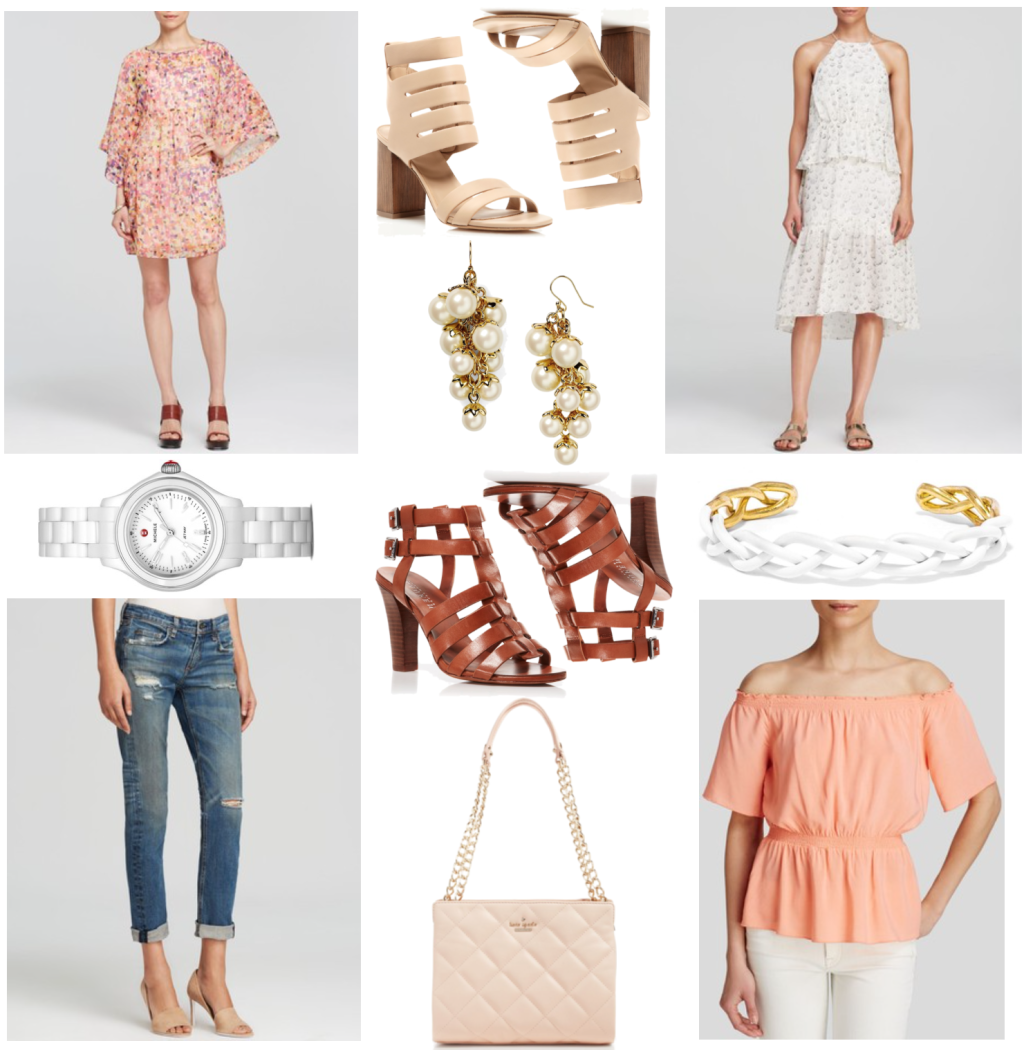 Peach Print Dress  |  Tan Sandals  |  Earrings  |  White Print Dress
White Watch  |  Brown Sandals  |  White Bracelet
Distressed Jeans  |  Quilted Bag  |  Peach Off the Shoulder Top
Aside from these few pieces, be sure to check out pieces on sale from a few of my other favorites : Tory Burch, 7 For All Mankind, J Brand, Joie, and Rag and Bone!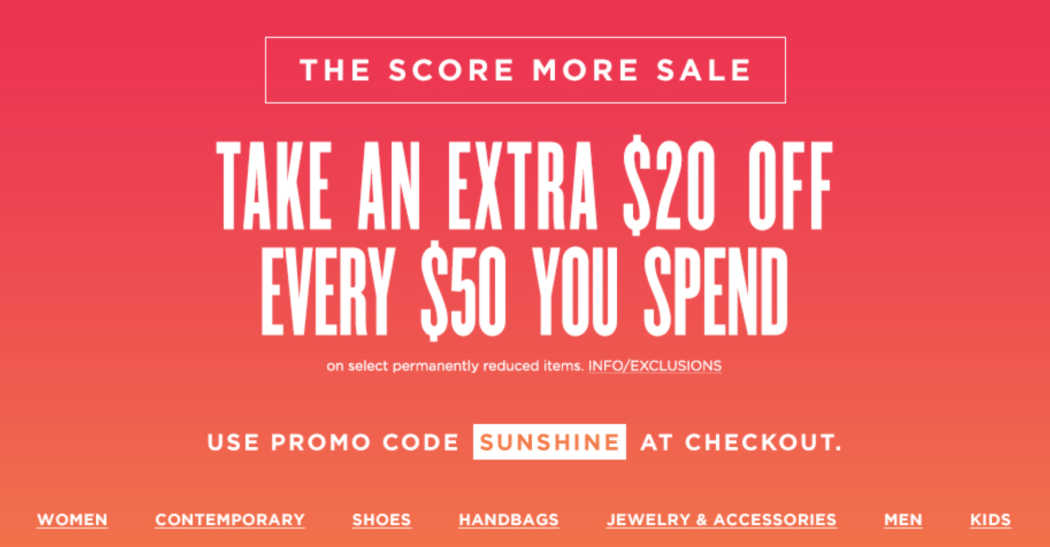 Be sure to check out the rest of the sale while you're there, too, and let me know what you find!
Many thanks to Bloomingdales and ShopStyle for sponsoring today's post!