I feel like I need to slowly put in all the posts I have centered about this leather skirt so you don't get tired of seeing it…not that I would, but, you know.  A little here and there definitely goes a long way!
I love the idea of dressing a piece down that would otherwise be something we would assume should always be dressy.  Leather skirts, to me, have so many possibilities.  Heck – I think I see myself wearing a little bit of denim here soon with this skirt.  Chambray?  Jacket?  Yes and yes.
These past few weeks, I've been grabbing pretty much every single black and white striped shirt I can get my hands on.  I love the way it looked under this most comfortable grey, lightweight hoodie.
Have a great Thursday, everyone!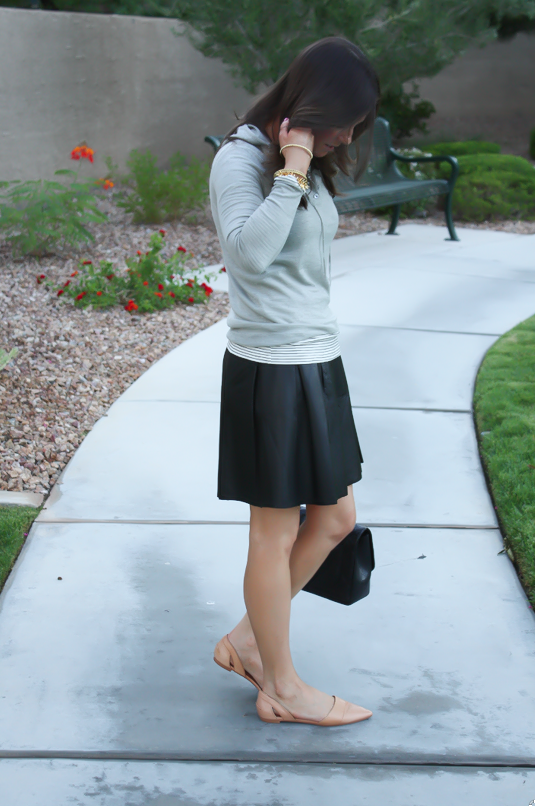 Banana Republic : Leather Skirt  |  J.Crew : Grey Hoodie, try this, this  |  Forever 21 : Striped Tee  |  Madewell : Flats, try these  |  Chanel : Bag, try this
The Reva has been revamped…and I am back on board!  I love this simple little flat for it's classic appeal and bright, shiny hardware.  The problem is, for me, it took so long to make them comfortable because of the snug heel, I stopped wearing them.  Until now…
Change, sometimes, is a good thing.