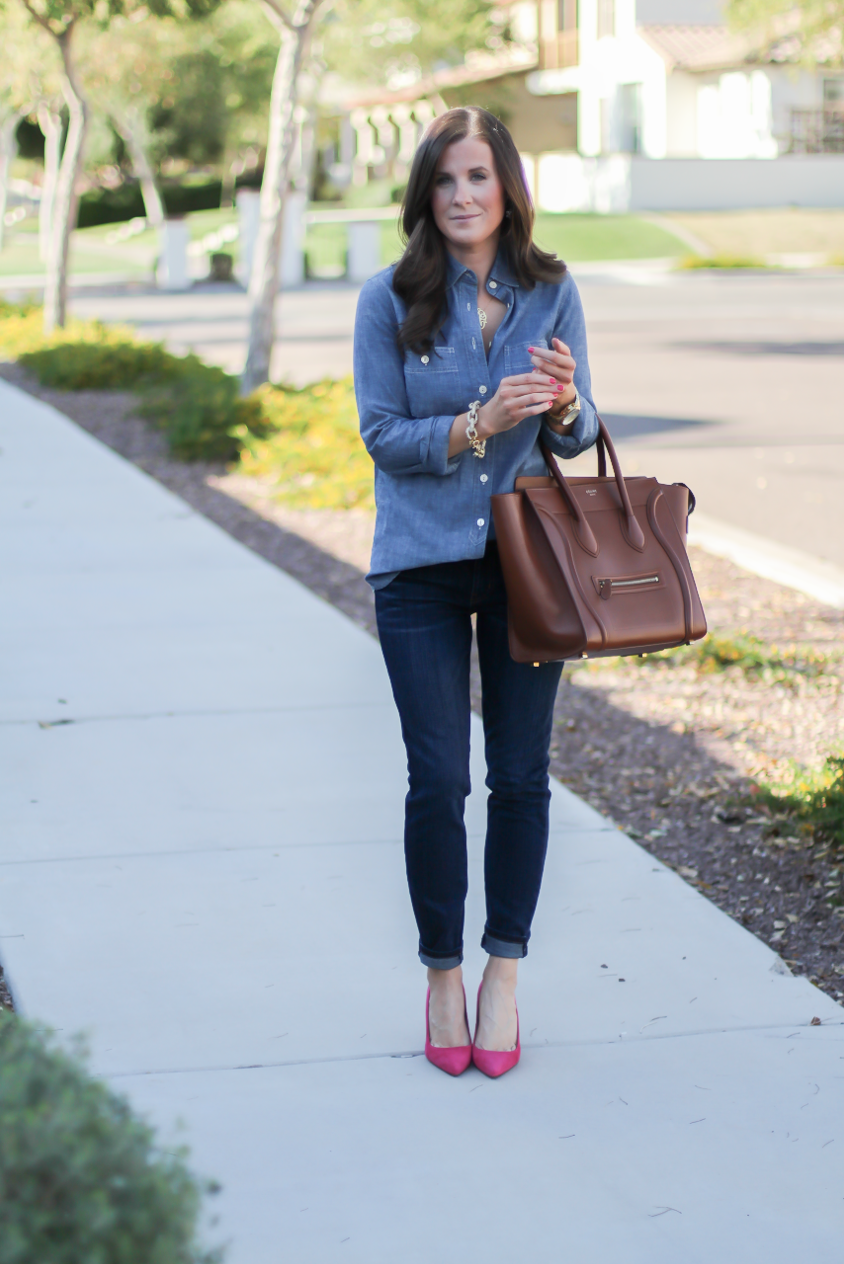 Maybe because I'm not the biggest risk taker out there when it comes to my closet, I know have always really liked the denim and chambray look together but never quite found myself finding a match of colors and washes that I liked enough to put them together.
That being said, I guess today's combo kind of came together by accident.  I paired these two pieces  when I was tossing some clothes on the bed to be put on hangars and into the closet and thought, wait a minute – I kind of like this!
Tossing on a fun pair of heels kept this look a little more modern and, really, I was just looking for an excuse to break in my new pink suede beauties.  They are, without a doubt, my favorite and most comfortable style of heels to wear and I always get a little giddy when I bring them home.
Have a great Wednesday, everyone!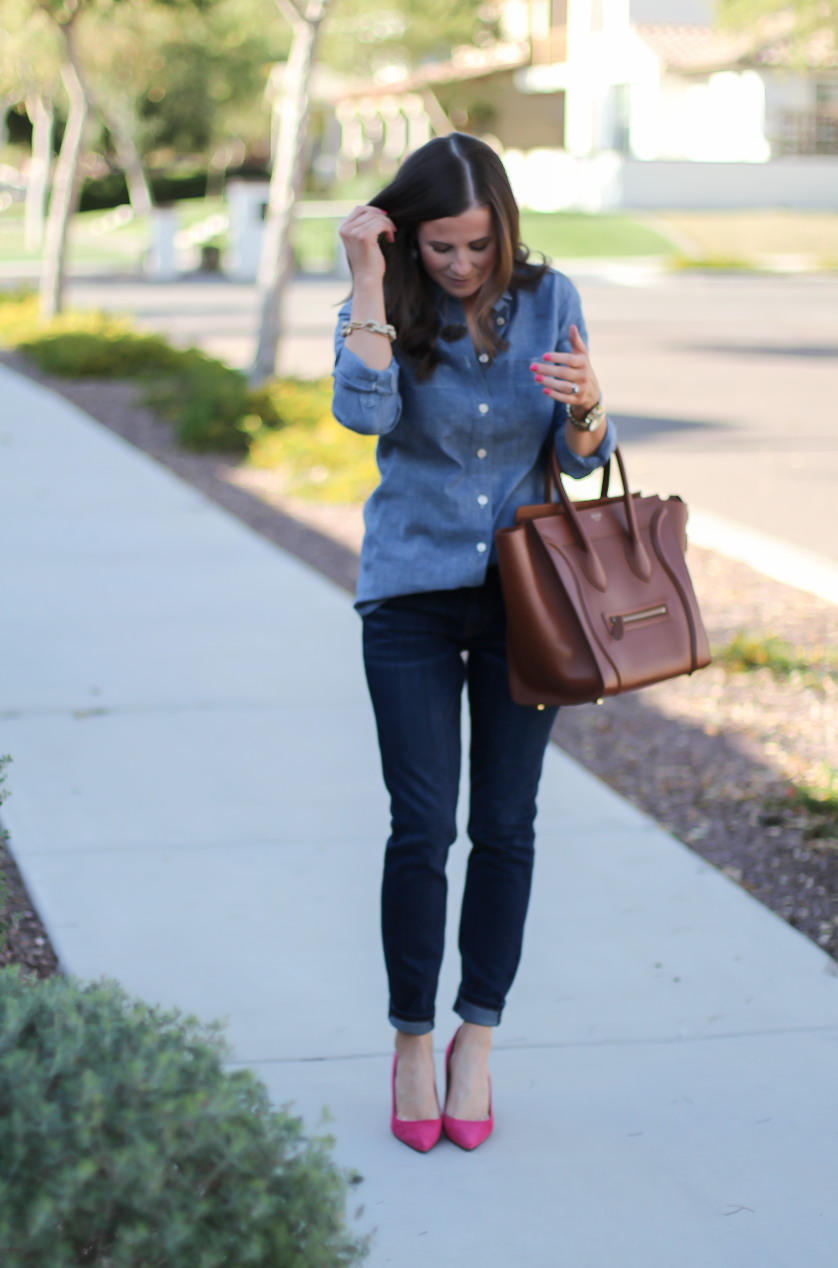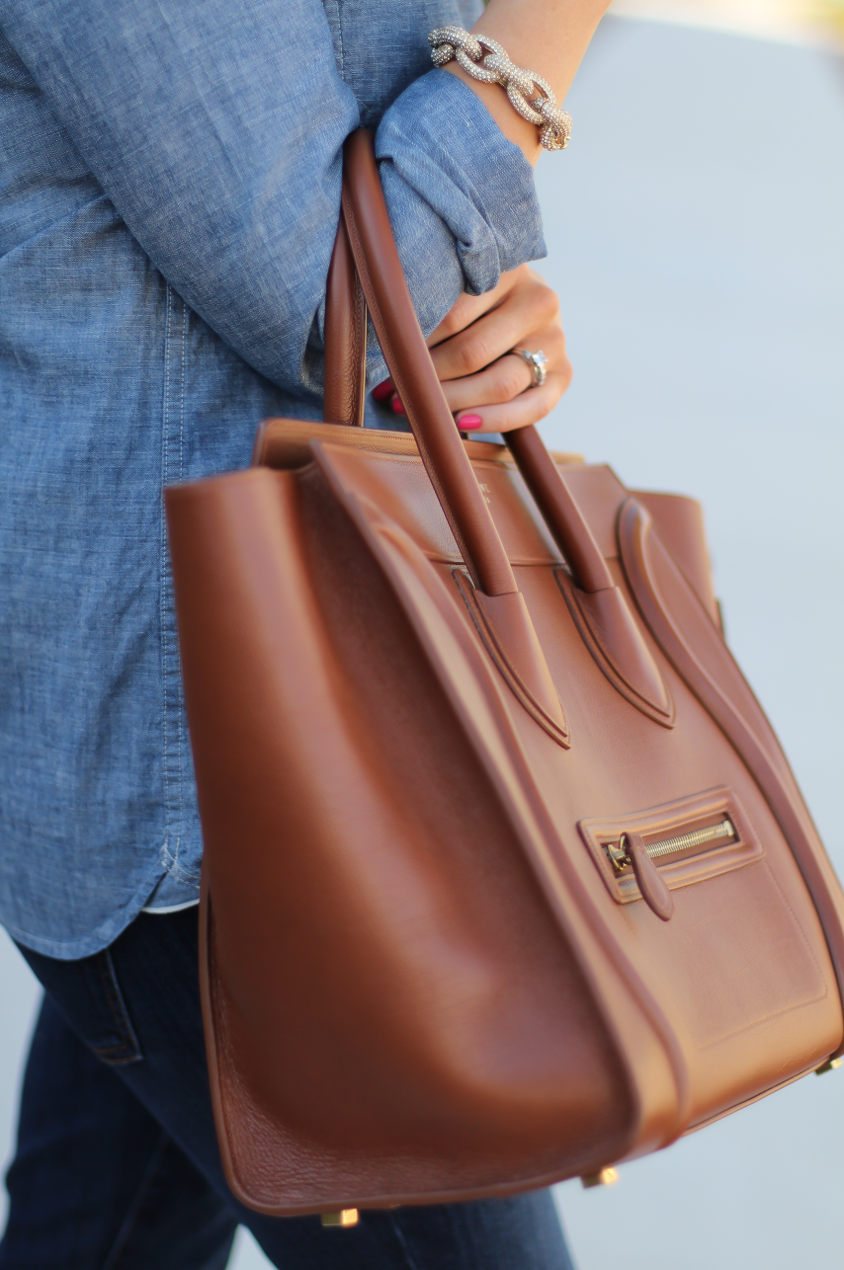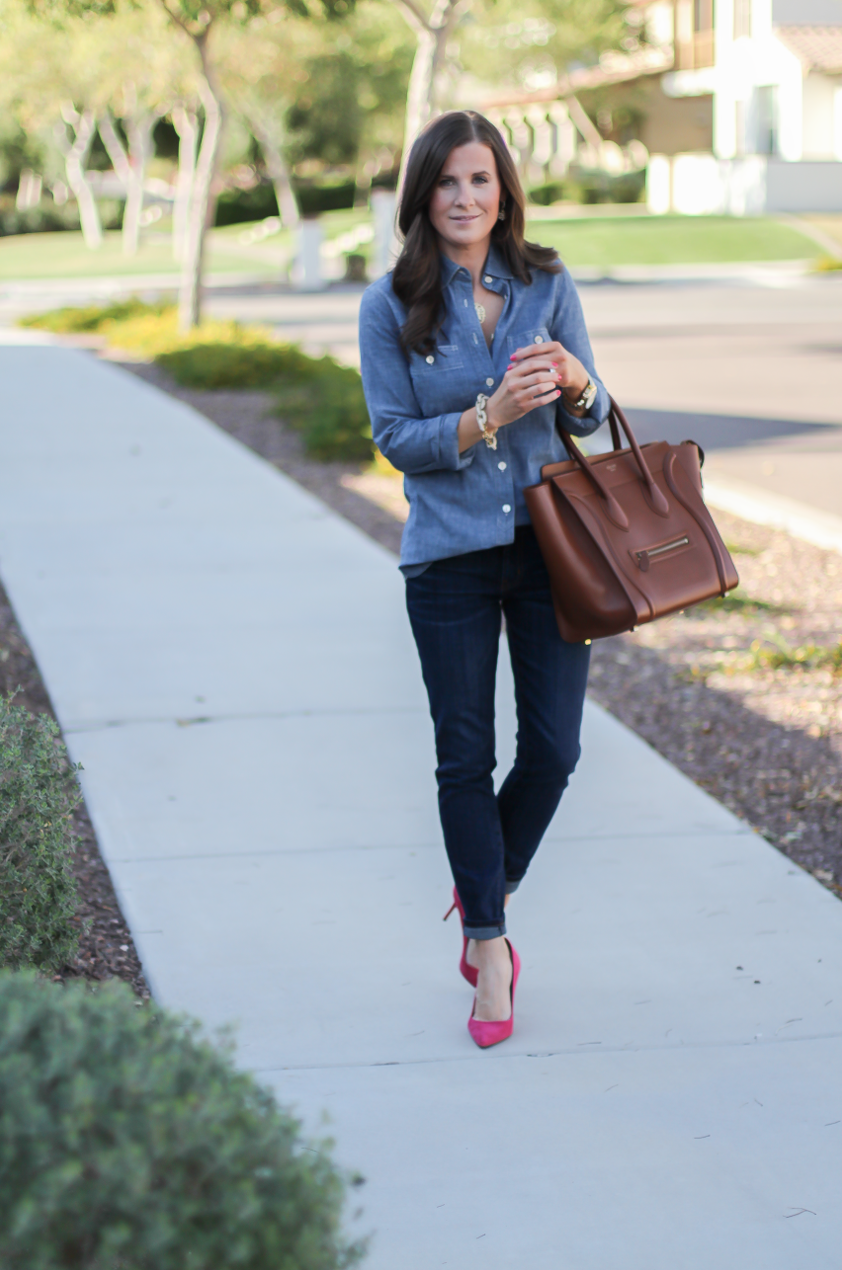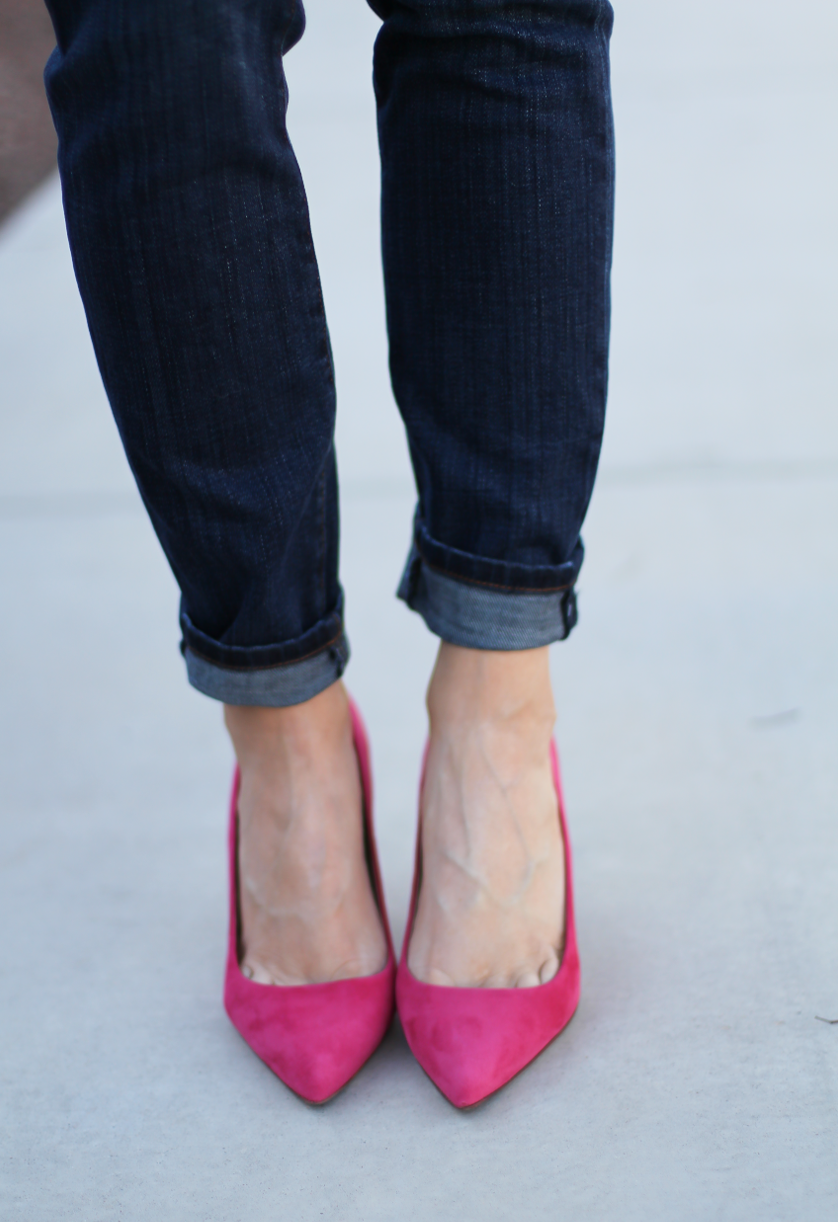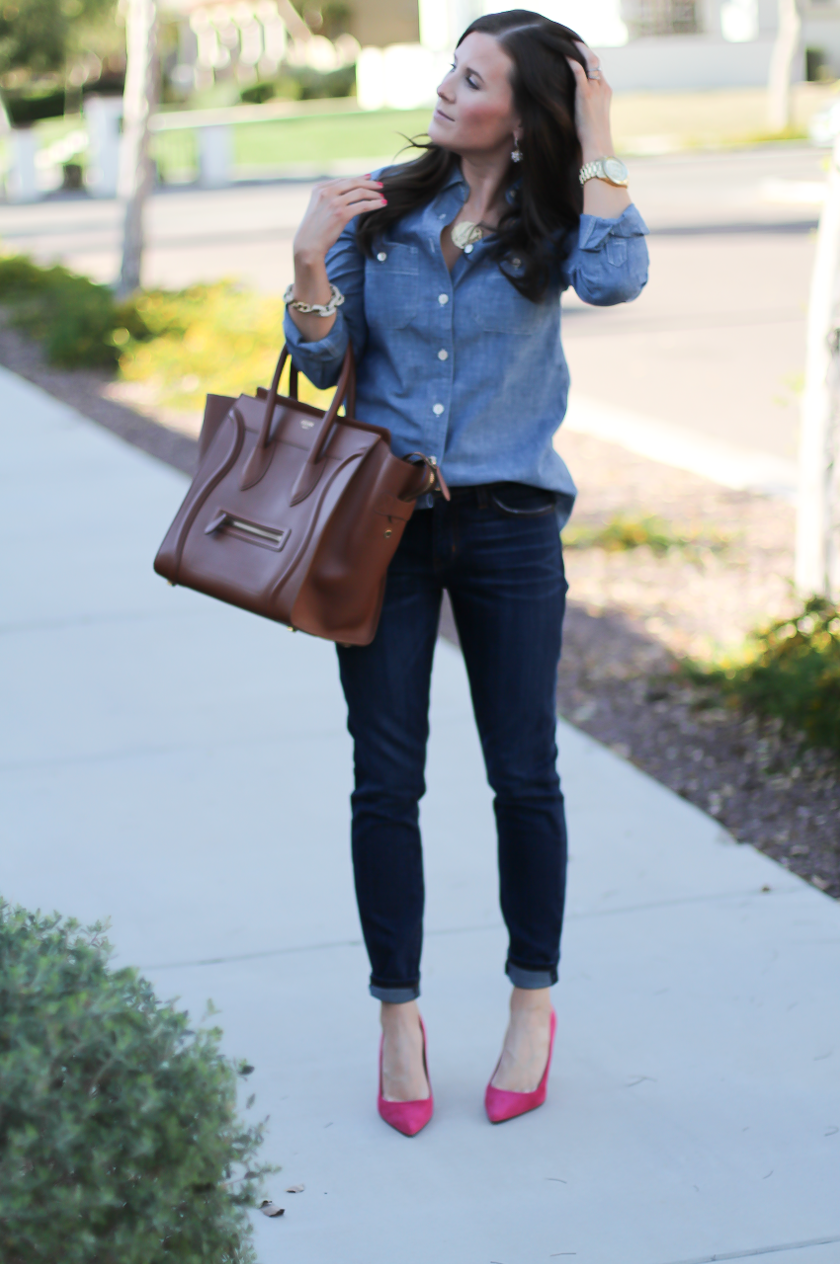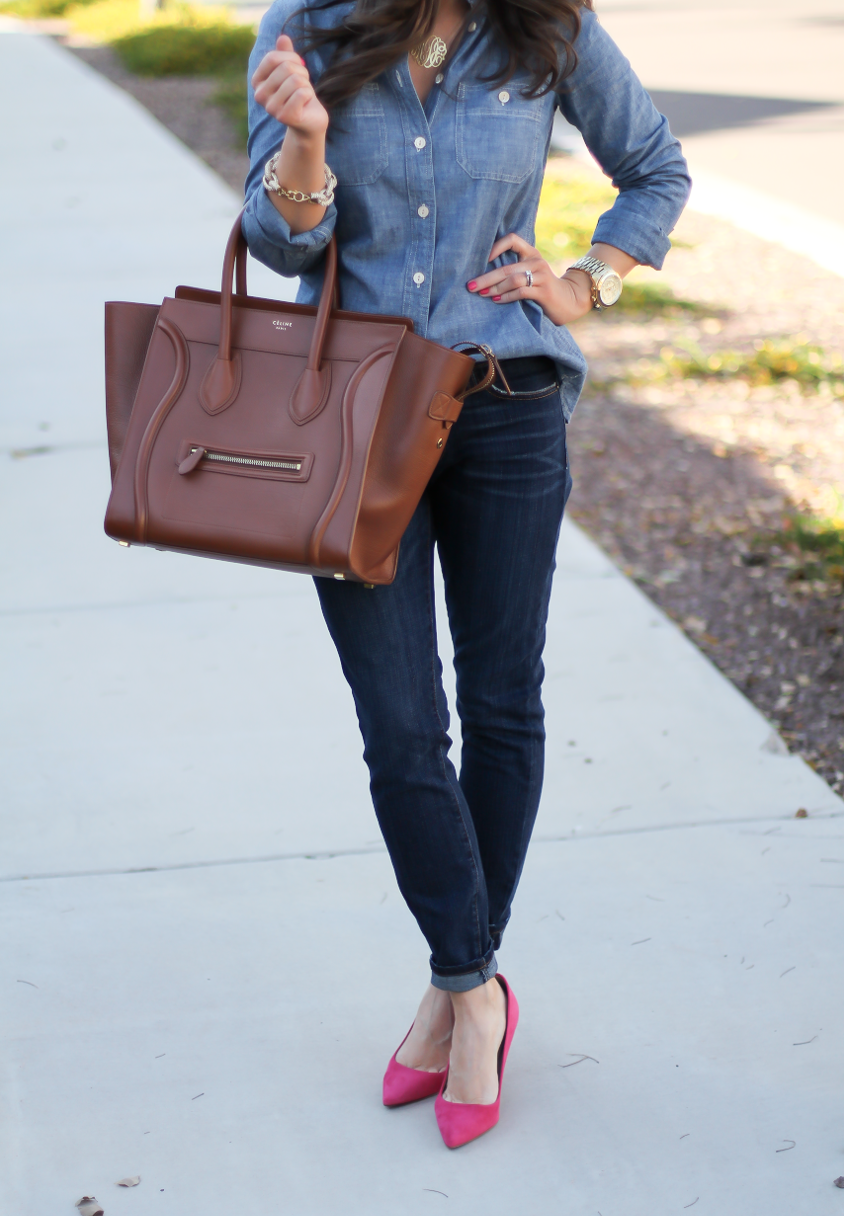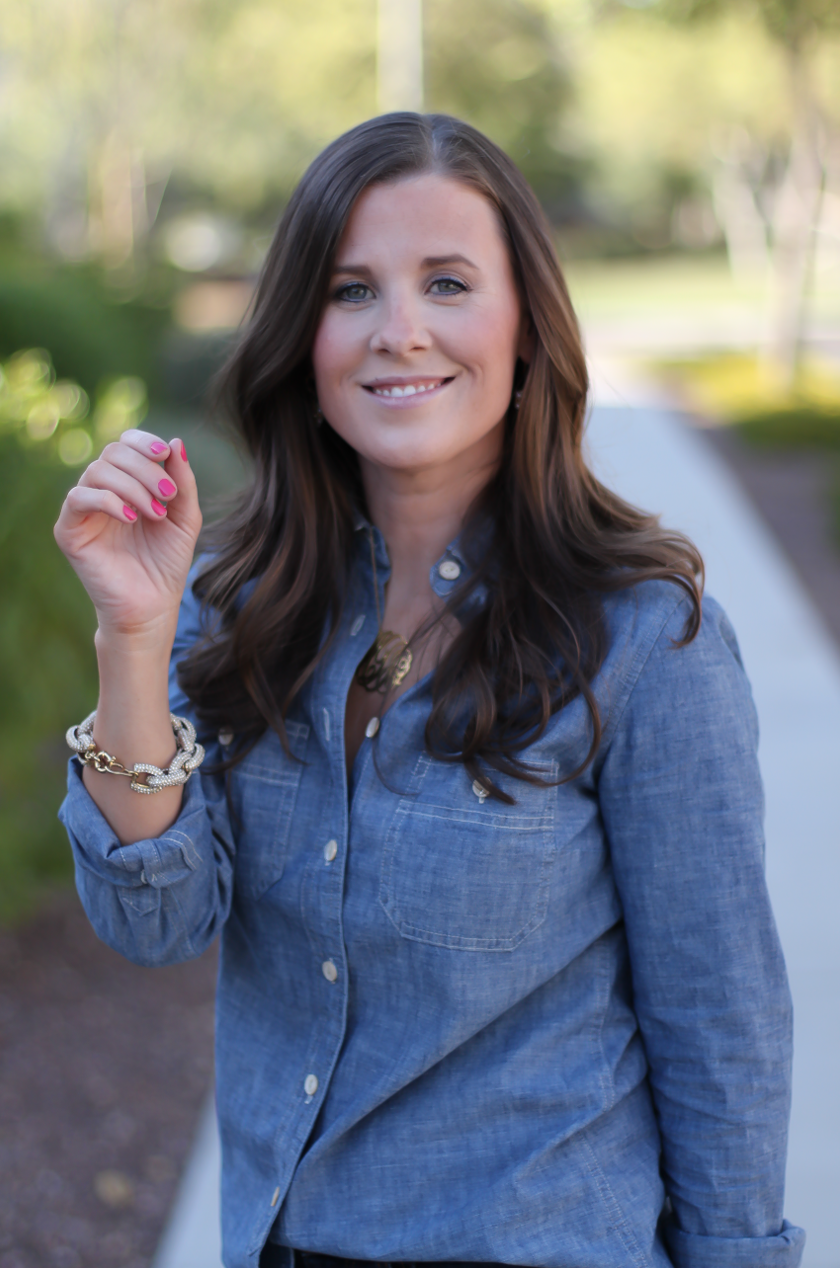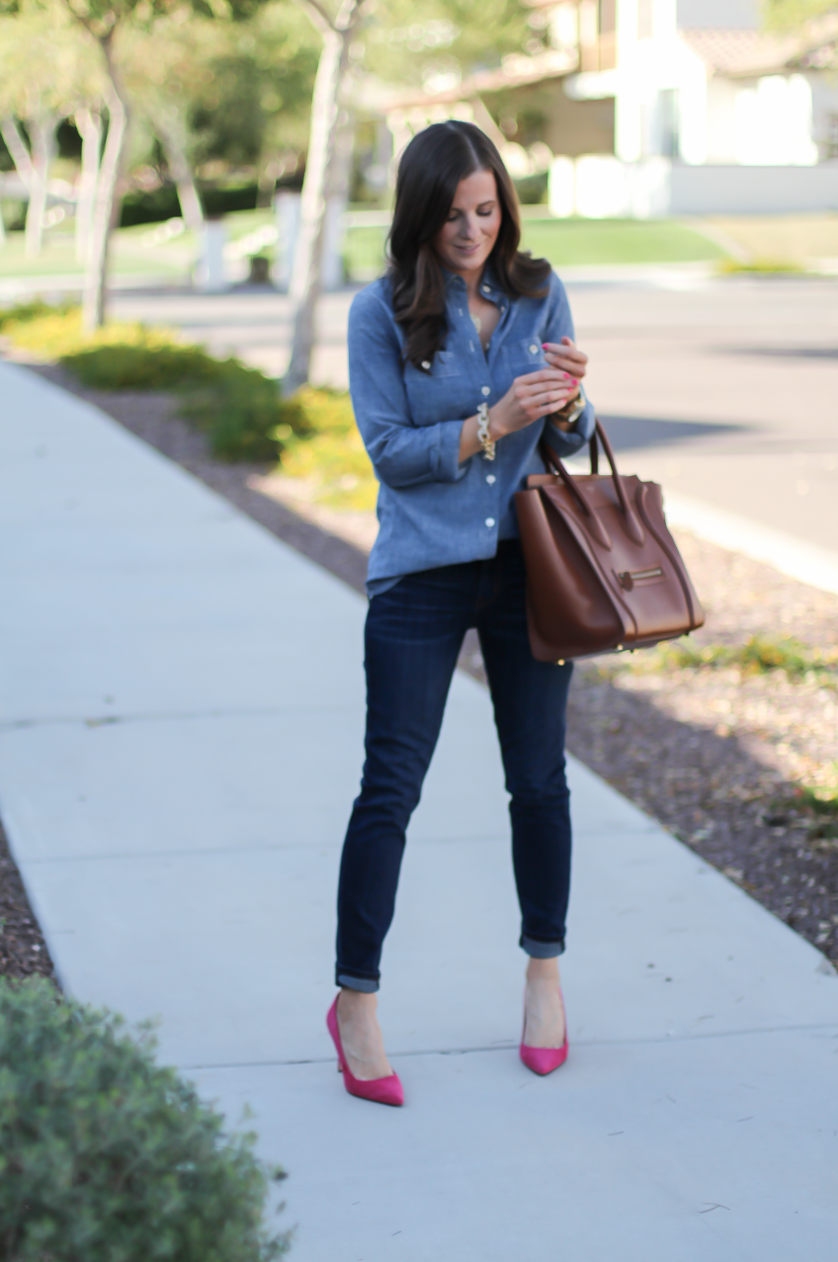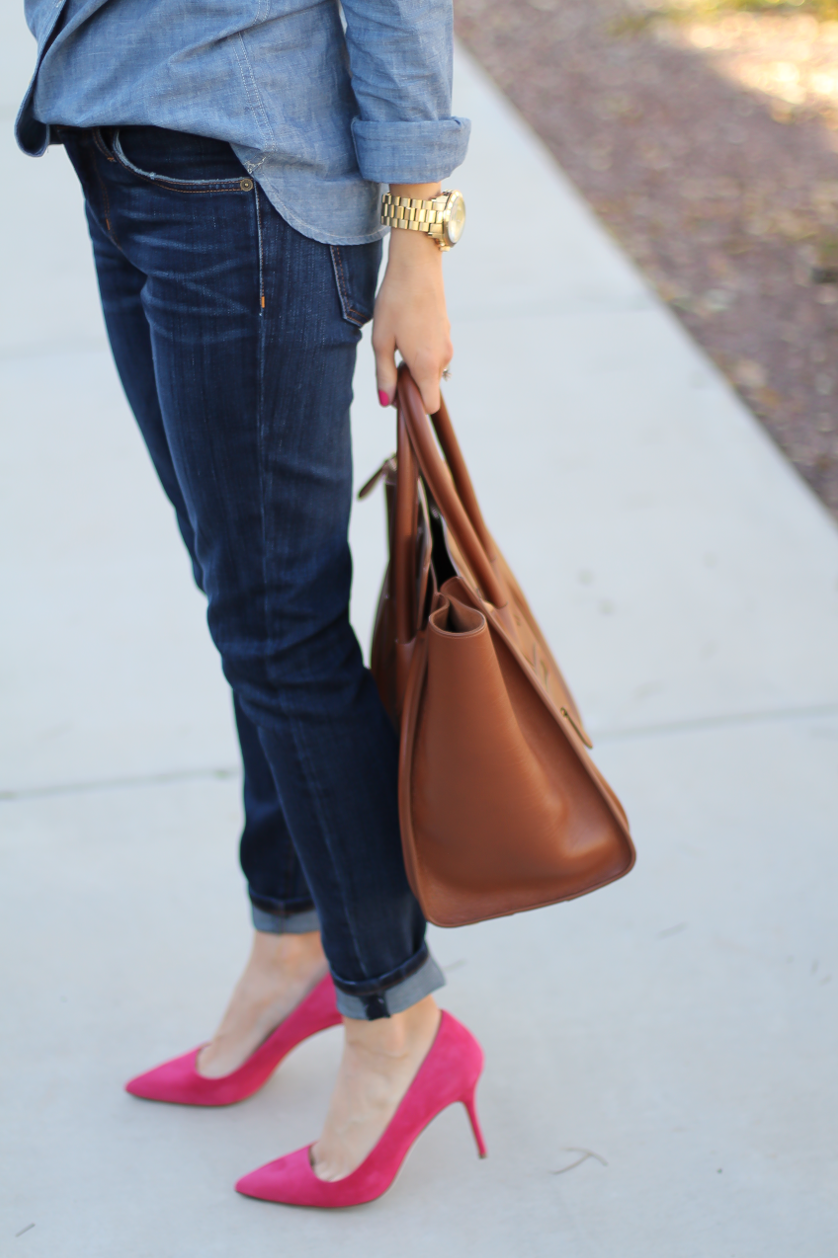 J.Crew : Chambray Shirt, try this, this  |  Current Elliott : Jeans  |  J.Crew : Heels, try these, these  |  Celine : Bag, try this, this  |  Jennifer Zeuner : Necklace  |  J.Crew : Pave Bracelet  |  Michael Kors : Watch  |  Talbots : Earrings, try these
Oh my goodness.  These pajama bottoms are so perfect.  I'm wearing an XS.  Soft, lightweight, capri length.  Obsessed.  Use the code "MISSION" for 40% off!  Top is here, find a similar grey here…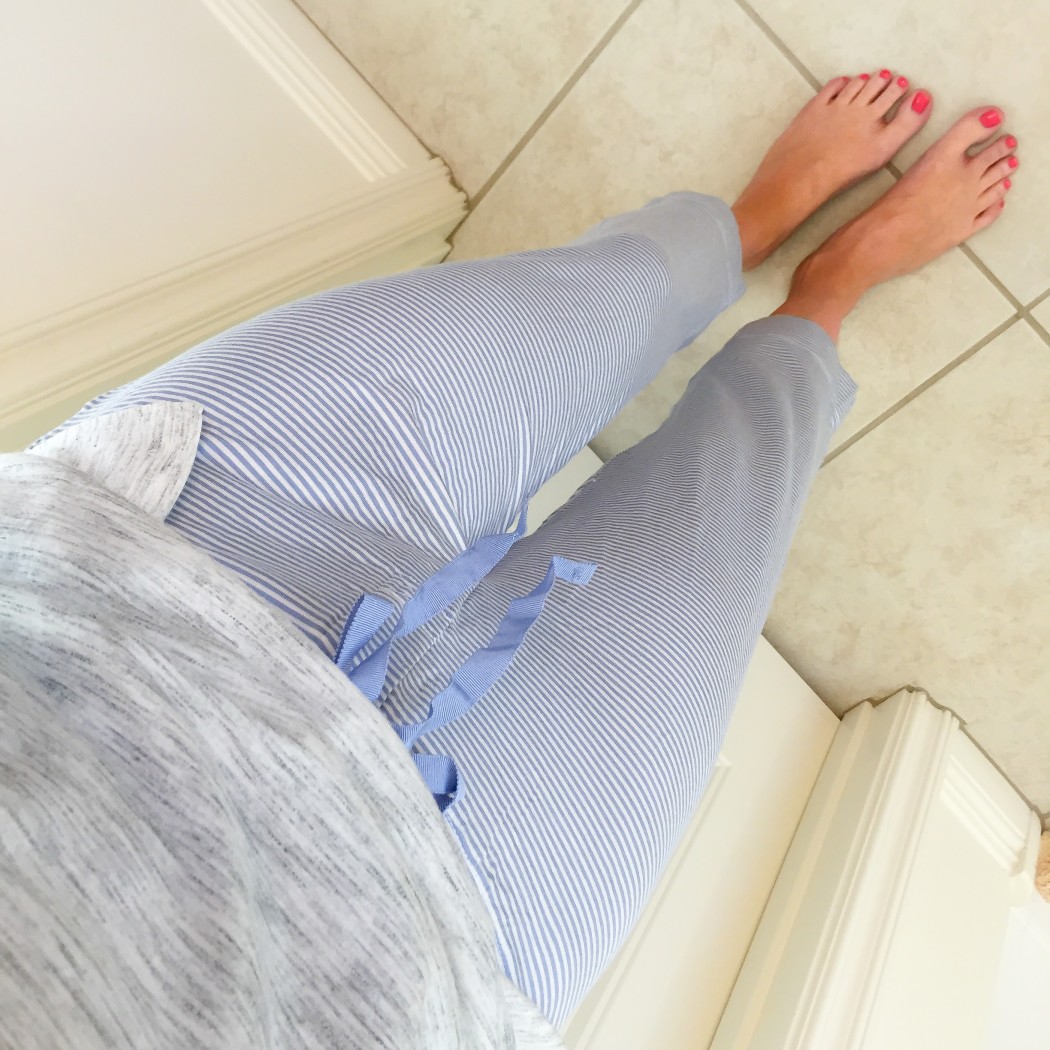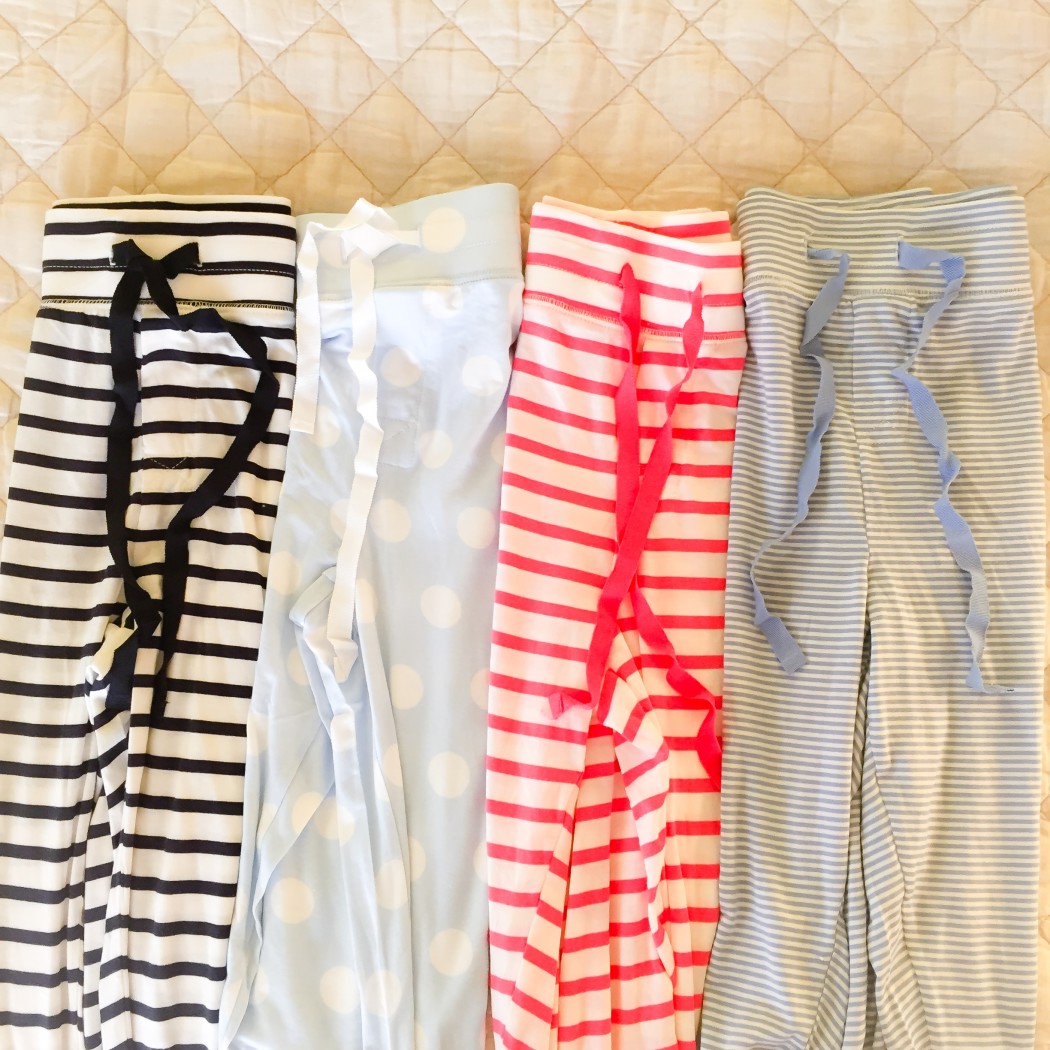 One more…. I have to get this skirt down below altered but it is so pretty, I couldn't wait to share!  I'm wearing a size 2 and just need to have the length shortened.