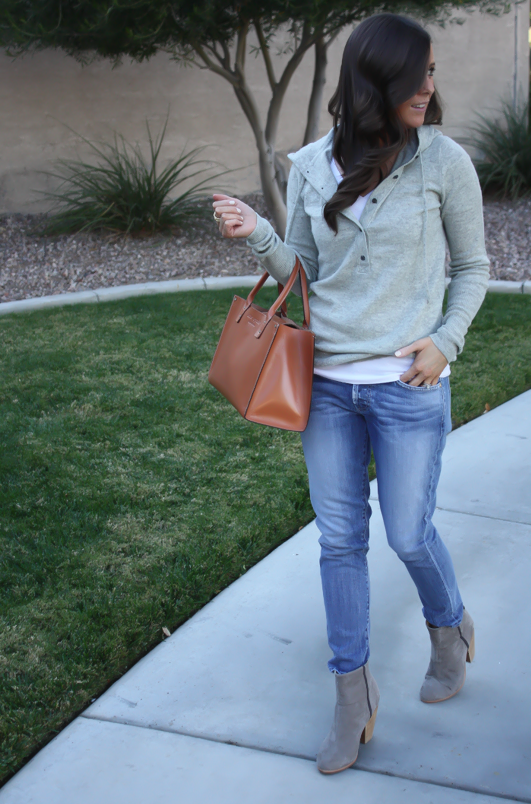 Does anyone love grey and cognac together as much as I do?!  I'm not sure, but over here it's borderline obsessive.  I'm still on the constant search for a new bag…in this color, of course.  I'm so on the fence with so many choices.  In other news, this is not a real problem.
The past Shopbop promo was one that I knew I had to jump on and finally grab the booties I've been making heart eyes at for the past year.  Done and done.  These Rag and Bone booties are worth it, friends.  Well, wait for the promo to find it's way into your mailbox again and then just bite the bullet.  They're amazing, I tell you.
Down below the pictures you'll see some things that are worth a look at Anthropologie right now!  I really need to take a drive down this weekend and see what can't be left behind.  This coming weekend is the first one where our social calendar is wiped clean and we intend to keep it that way.  Once November really spins up and the holiday's start, it's going to be busy…busy…BUSY!
Have a great Tuesday, everyone!  xxoo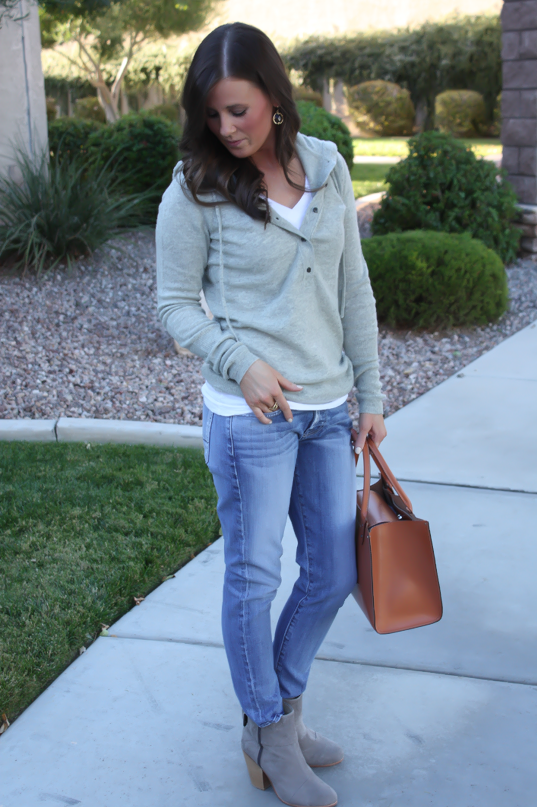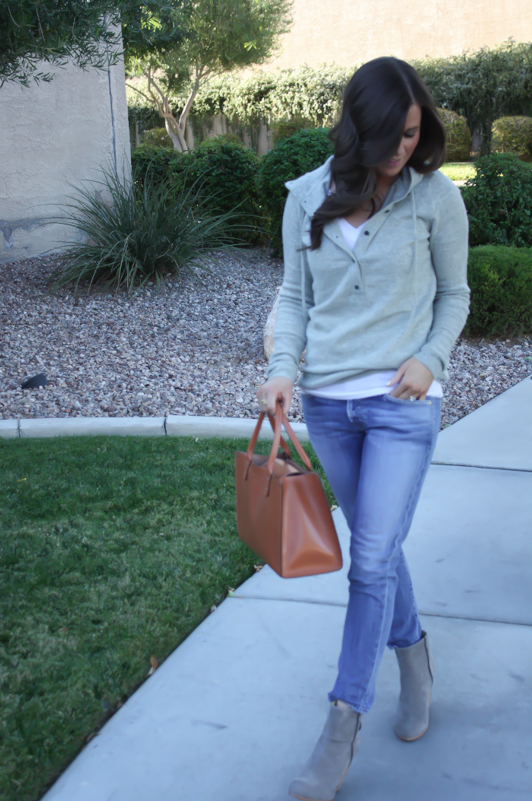 Hooded Sweater, similar here, here / V-neck tee / Skinny BF Jeans, here, here / Booties, similar here / Kate Spade Tote, similar here, loving this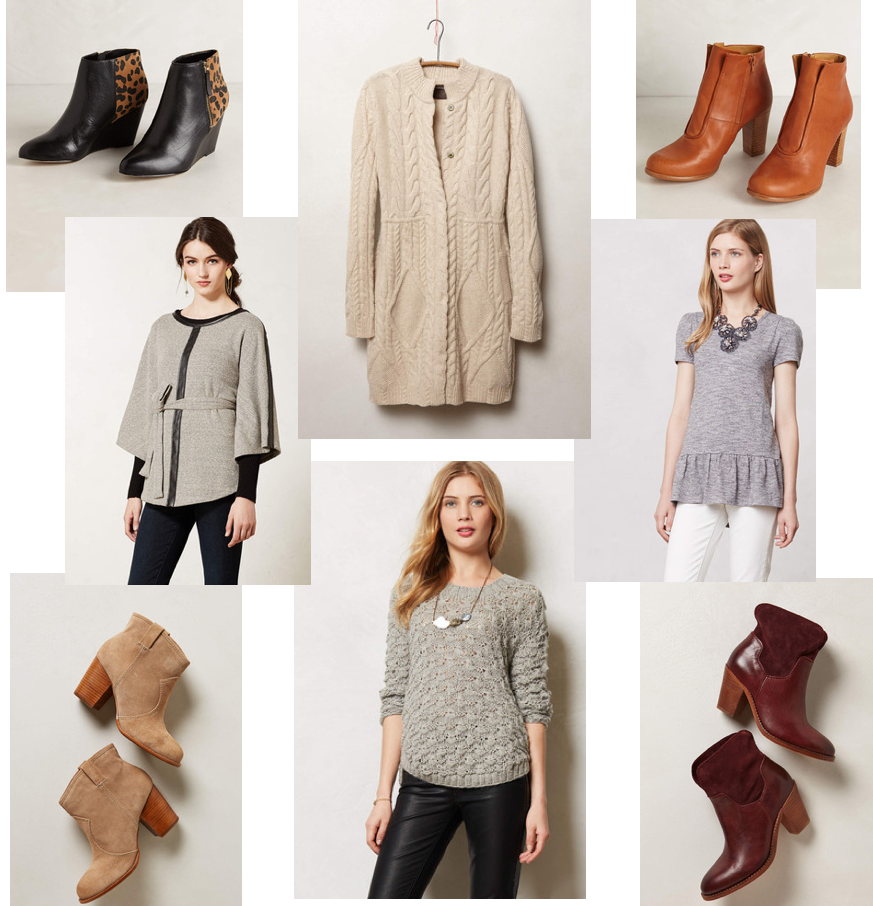 Black and Leopard Booties / Ivory Sweater Coat / Cognac Booties
Leather Trim Poncho / Grey Peplum
Tan Suede Booties / Grey Sweater / Red Booties