The other day, I actually said to Ava when I was walking her to school in the morning that it finally felt really nice outside!!!  She was quick to remind me that not only was fall OFFICIALLY starting in a few weeks…but that also meant her birthday was right around the corner.  Oh, to be 7 and looking forward to growing and watching your age slowly climb up!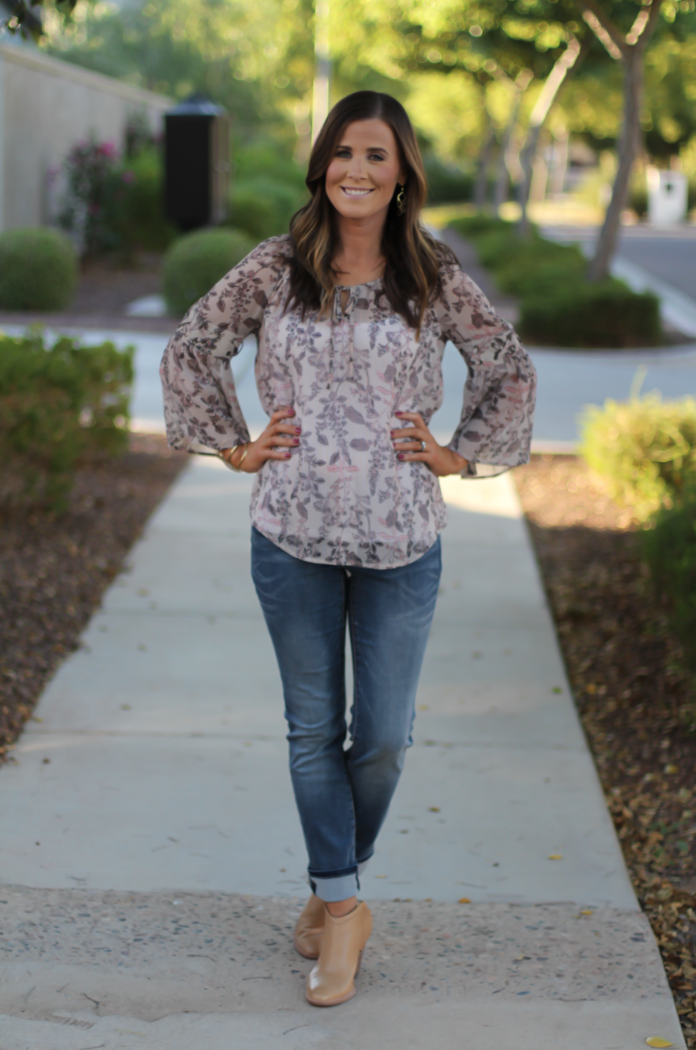 But, she is RIGHT.  Even in the desert, we did have a few really nice mornings just recently and it lets me know that while we're far behind most, the best time of the year is quickly coming up.  I won't lie, in the desert, it's absolutely beautiful here from fall through spring.  I'm really looking forward to a change, that's for sure!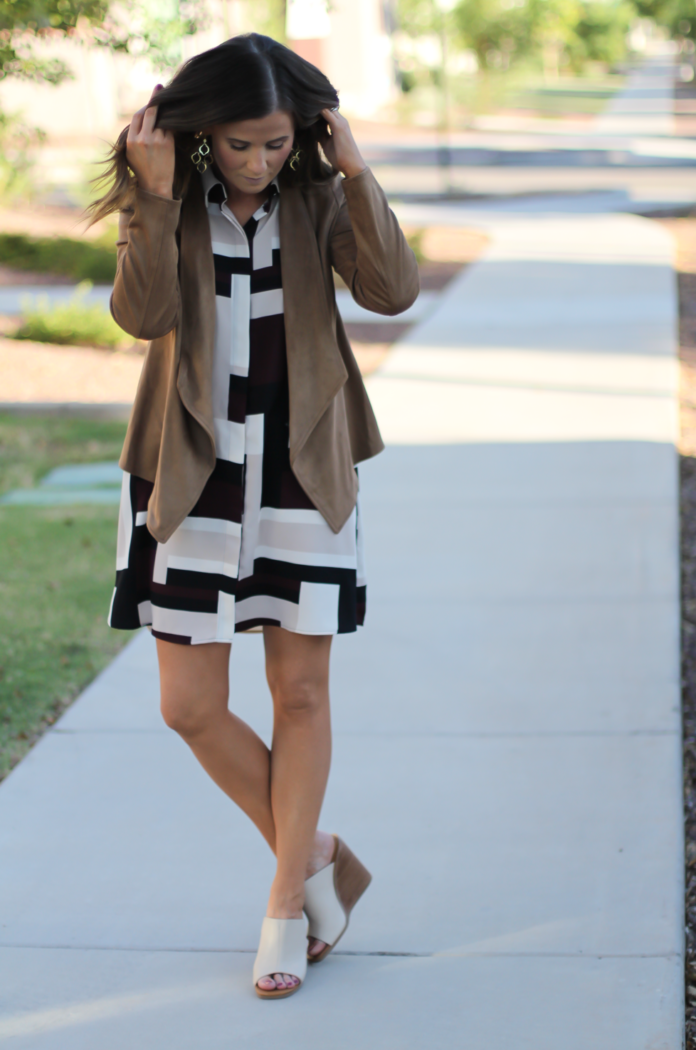 What are your fall staples?  Your must haves?  For me, I really can't go wrong in denim, jewel tones, and jackets.  I love a romantic blouse (pretty much all year, but especially now!) and really just easing myself into all of my favorite looks for the cooler weather.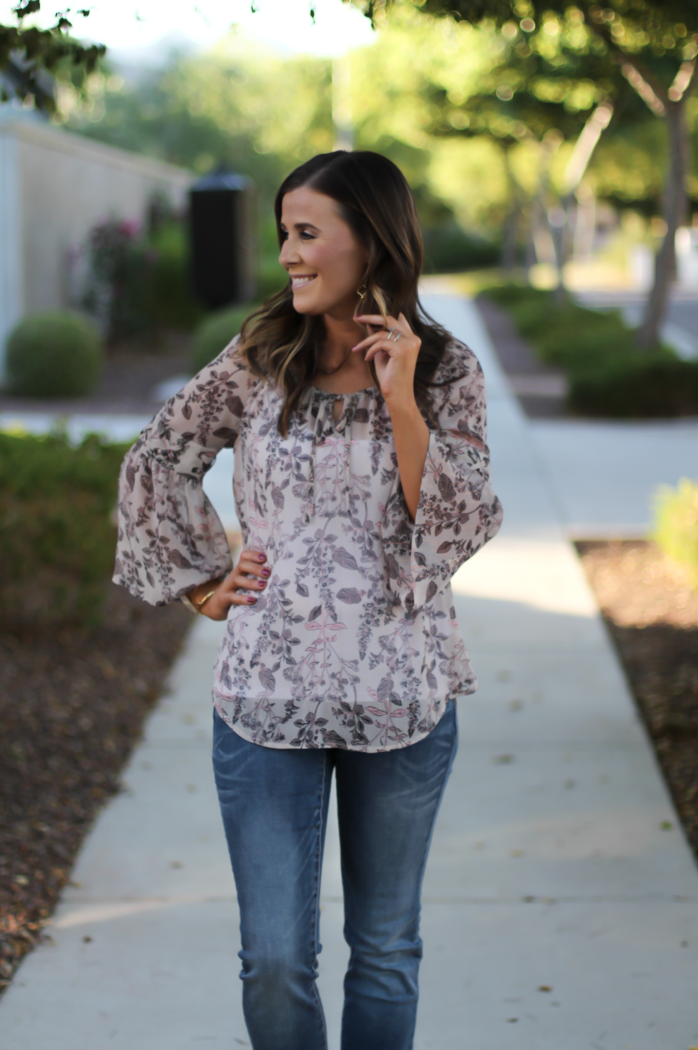 I just recently teamed up with Macy's and ShopStyle to check out their Petites collection and share a few pieces that I styled for fall.  Being somewhere between 5'2″ and 5'3″, I often find myself wearing "regular" sizes and they generally become a hit or a miss, depending on the brand.  Lucky for me, the Petite sizes I tried and am wearing in today's post most certainly fit really, really well.  Nothing was too long, too big, or overwhelming.  That being said, I know I cuffed the jeans but had I chosen to wear flats today, they would still be the perfect full length!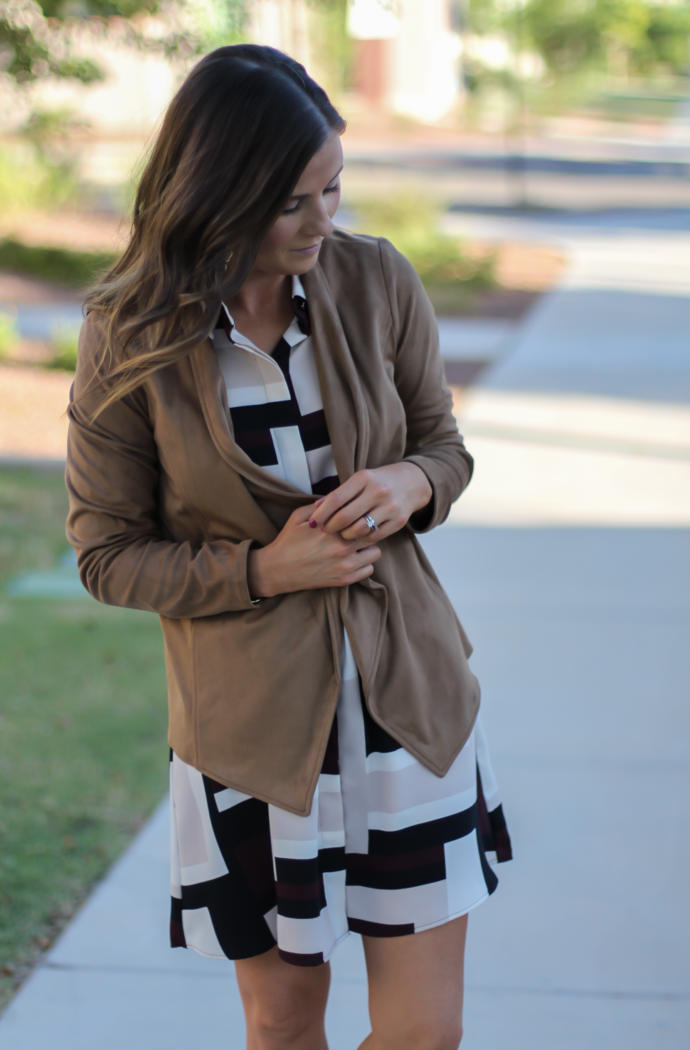 While it's still warm, I loved mixing it up a little bit with this Alfani Petite shift dress.  Geometric and mod prints are a little outside the box for me but I loved the fall colors, the swingy silhouette, and the collar!  This JM Collection Petite jacket is super soft, and while it was a fun layer here, I think it will be a great piece to add over tees and blouses when it's chilly.
Without a doubt, jeans are my most missed fall piece…especially in the desert!  I simply cannot wait to put them back into my regular rotation.  Super affordable, these INC International Concept Petite jeans fit like a glove.  They're soft, they have stretch, and the overall fit was just perfect.  Again, I cuffed them because it's just a way I love to style them with booties.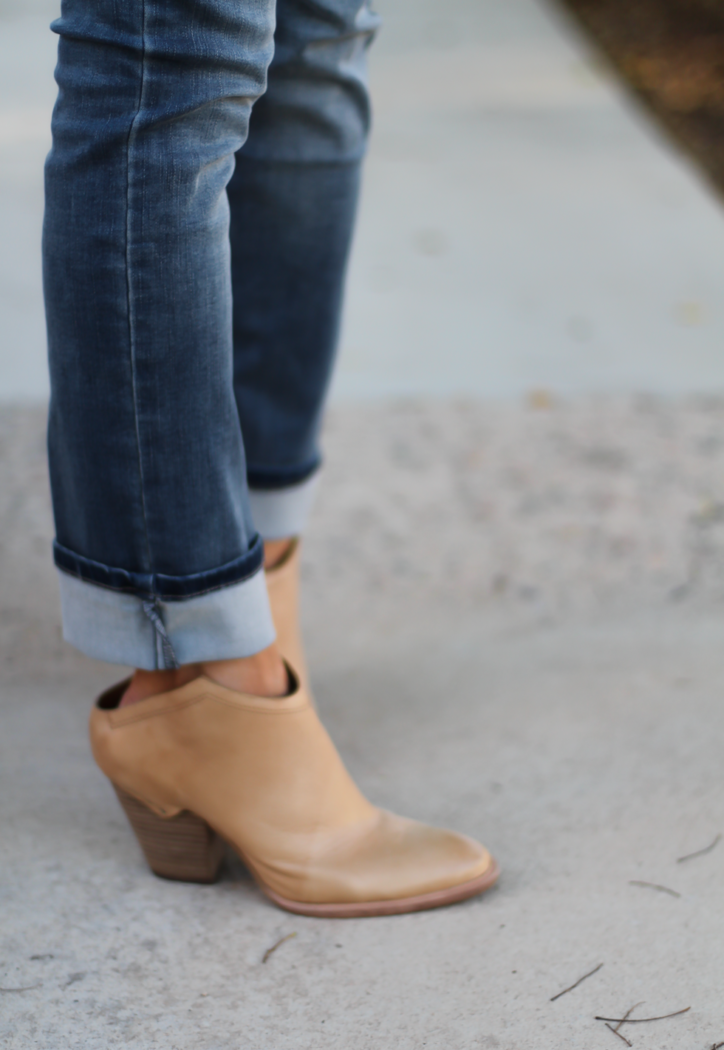 I wear printed and flowing blouses pretty much all year long.  I love layering them over tanks and camisoles, and I always love the way they look when paired with casual denim.  So put together and yet still so comfortable.  That's pretty much my requirement now when I'm out and about with the girls!
I'm really just counting down the days until I can put my whole fall wardrobe into effect!!!  I love layering jackets, putting jeans on just about every day, and bringing back prints (dresses and blouses!) that are filled with fall colors.
What are your favorite fall must haves?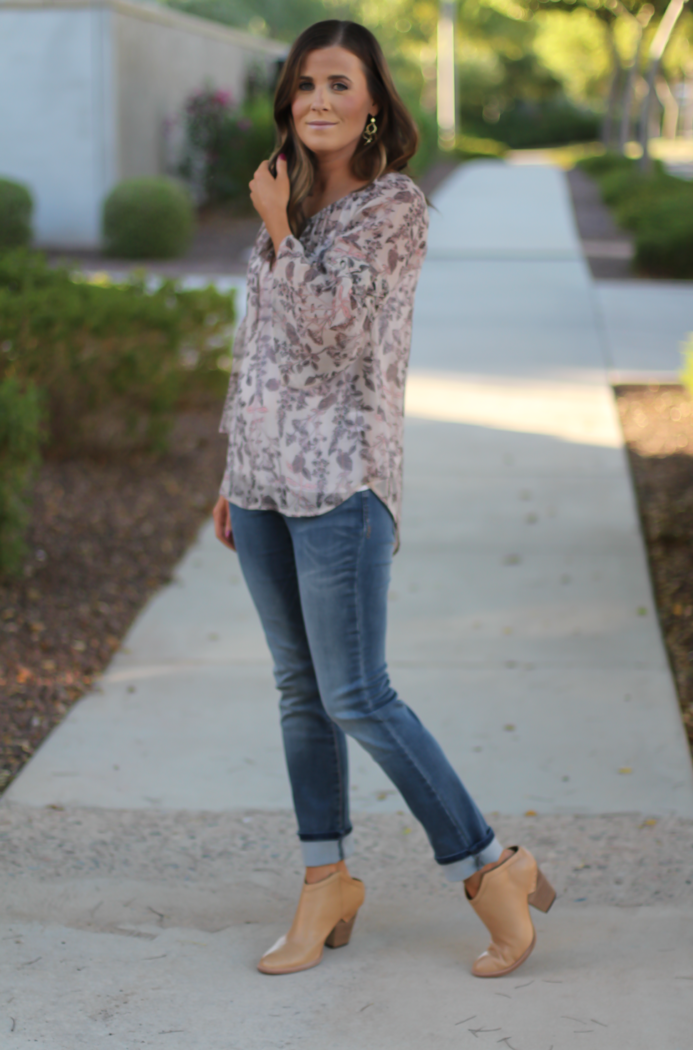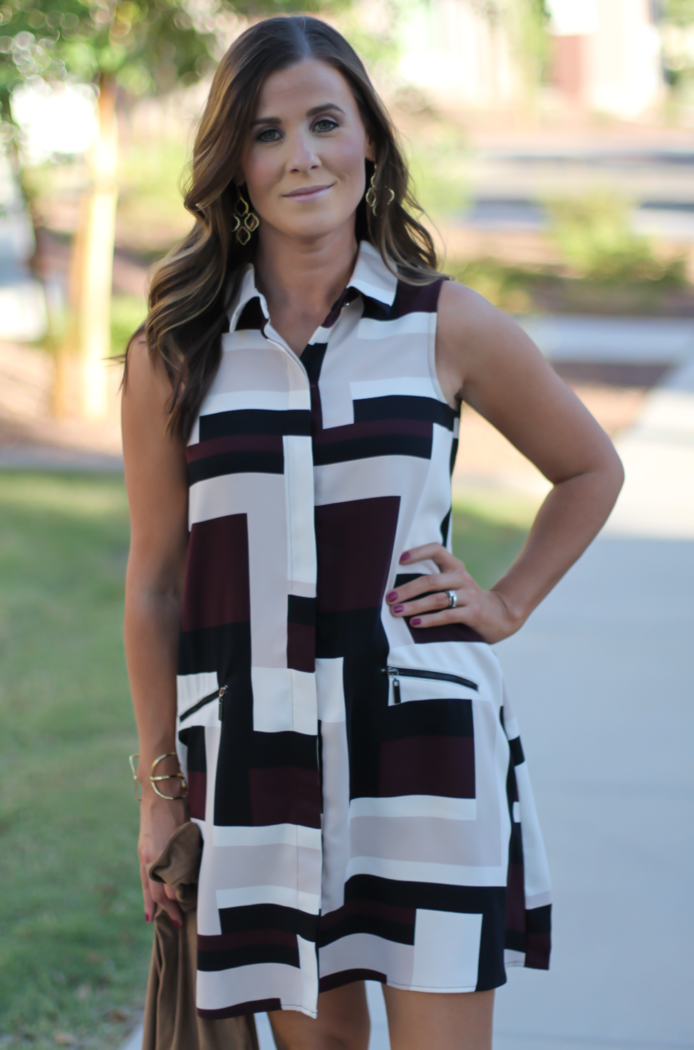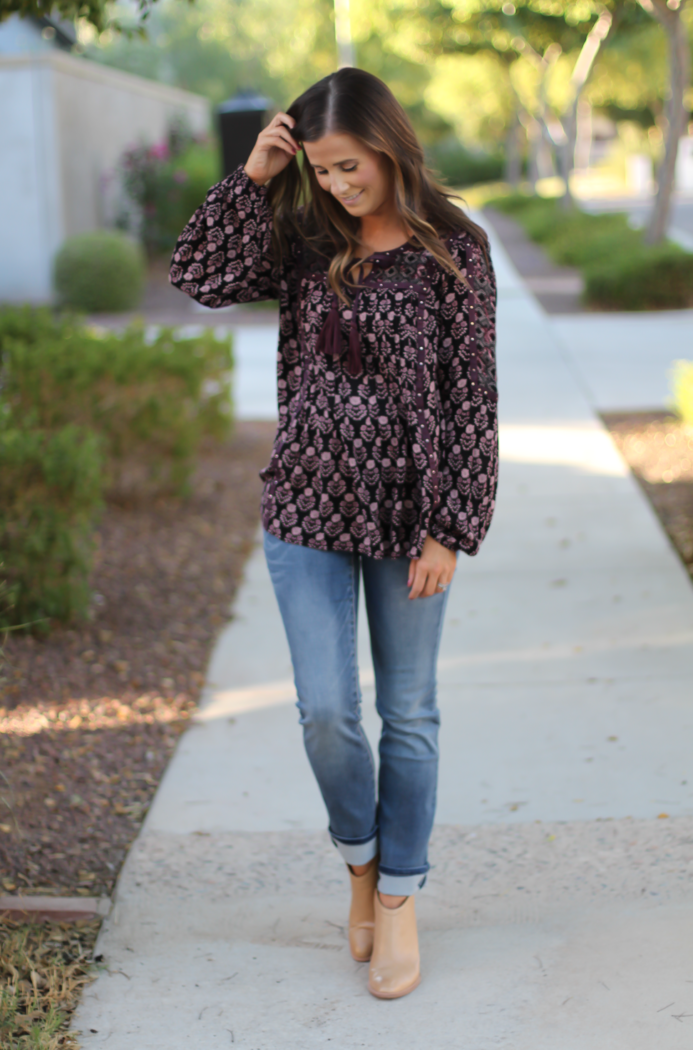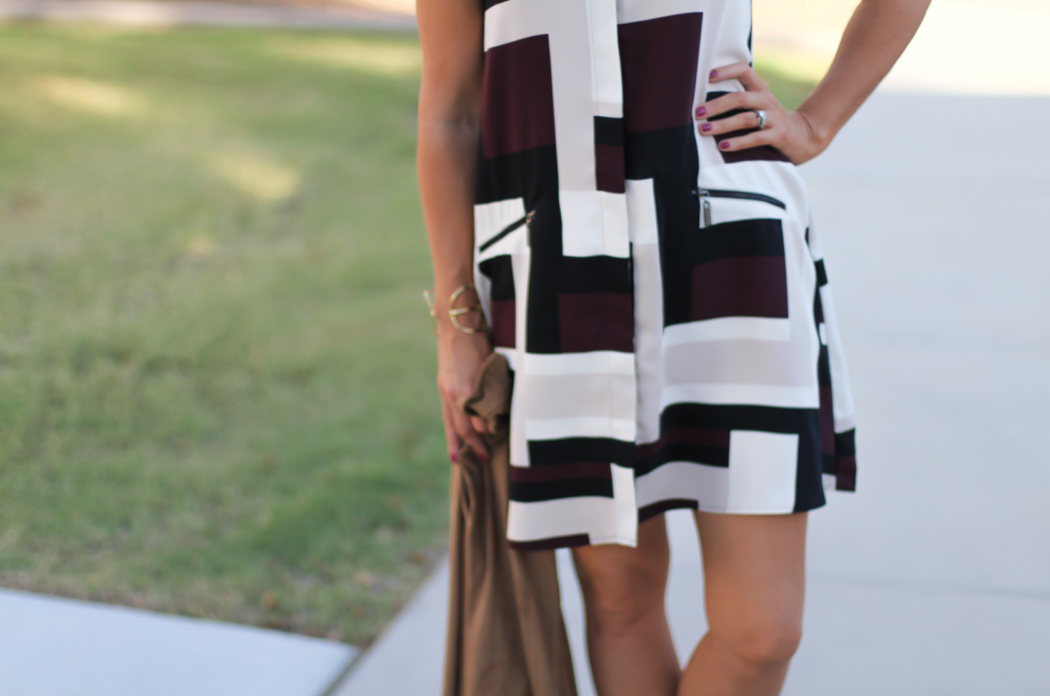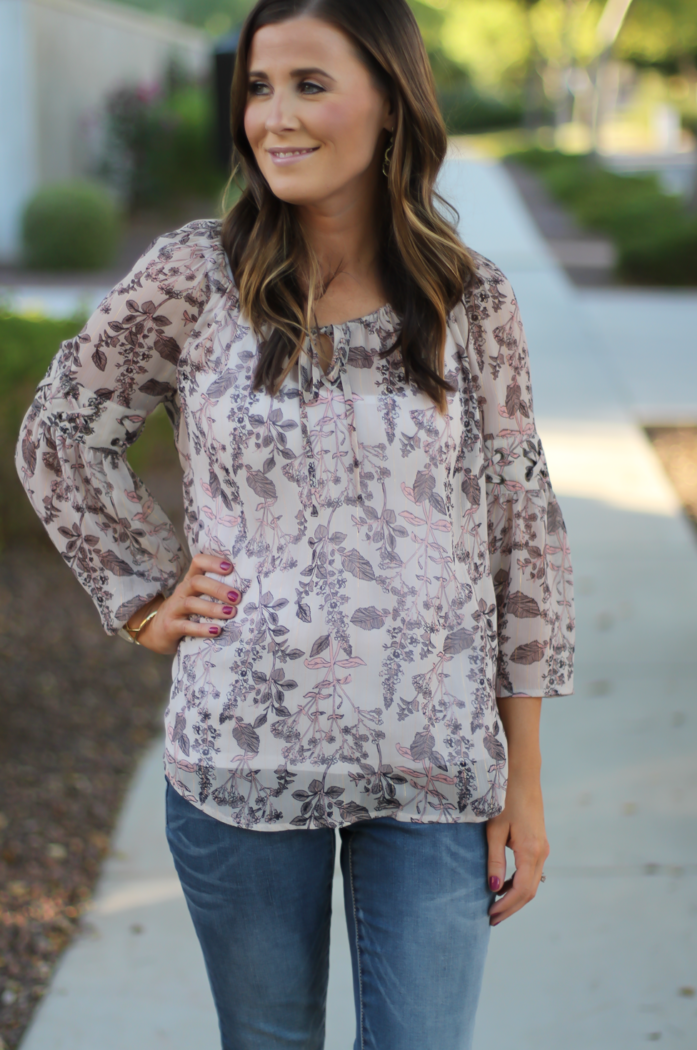 Pieces Featured :
Alfani Shift Dress (TTS, I'm wearing a size 2P)  |  JM Collection Petite Statement Jacket (TTS, I'm wearing a size PP)  |  Style & Co. Petite Light Pink Blouse (I'm wearing a PS, so I sized up 1)  | Style & Co. Petite Dark Red Blouse (Very generous, I'm wearing a PP)  |  INC International Concepts Petite Jeans (I'm wearing a size 2P)
Be sure to check out a few of my other picks from the Macy's Petite Collection that are great for fall, along with so many cute shoes to pair with everything!
Today's post was sponsored by Macy's and ShopStyle. All opinions are my own.