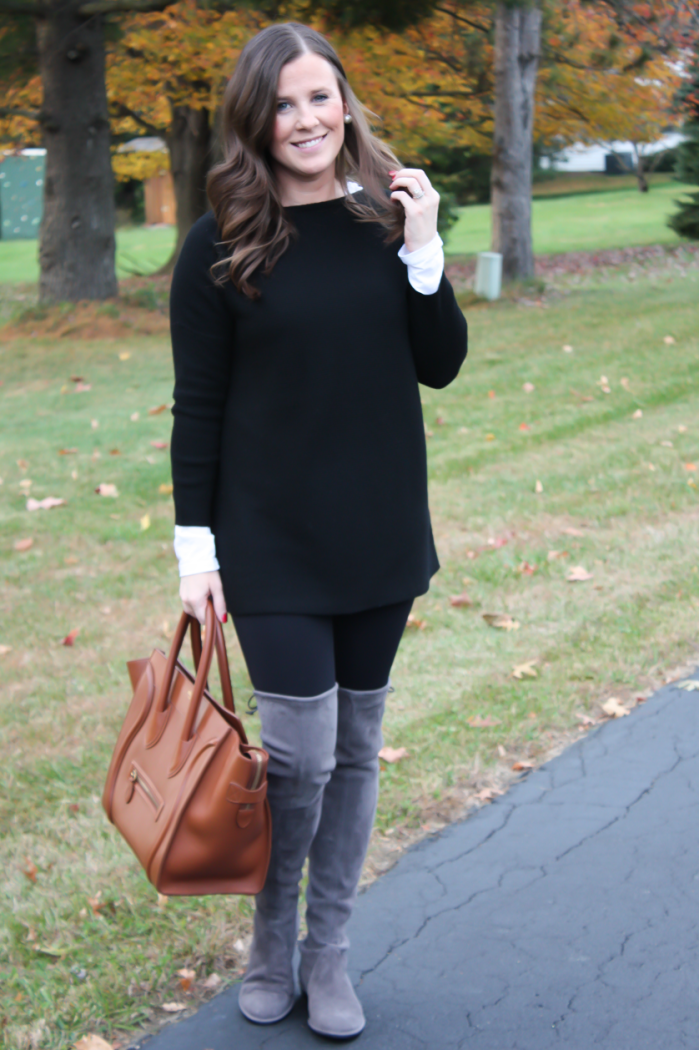 It's no surprise that fall is my favorite time of year and as I was running around town this past weekend, I literally had to take a minute and stop what I was doing to take it all in before I blink and we're waking up to bitter cold winter days.  I was in complete awe at how beautiful Pennsylvania is this time of year and the beautiful fall colors were definitely showing off with their rich reds, yellows, and orange leaves that have yet to fall from the trees.  It's cool, it's sweater and boot season, and it's absolutely perfect.  With all the hopping around that our family does and the many moves that we make all over the country, I can assure you that when all is said and done, my heart belongs in the beautiful northeast.  I can't imagine settling anywhere else.
Fall, to me, means it's time to cozy up in soft sweaters, suede boots, and layers…layers…layers.  I'm always excited to invest in a few select pieces each season that are not only comfortable, but that also stand the test of time.  I tend to gravitate towards a neutral color that works well throughout my closet so I can wear them as much as possible.  These grey suede over the knee boots are not only silky smooth on the inside, but soft and so unbelievably easy to wear.  I mean, with a boot that going to cover most of your legs, I'm thinking overall comfort is key, and this pair definitely passes the test.
Dressed up or down, these beautiful boots have a lot of potential in my closet and I am.in.love.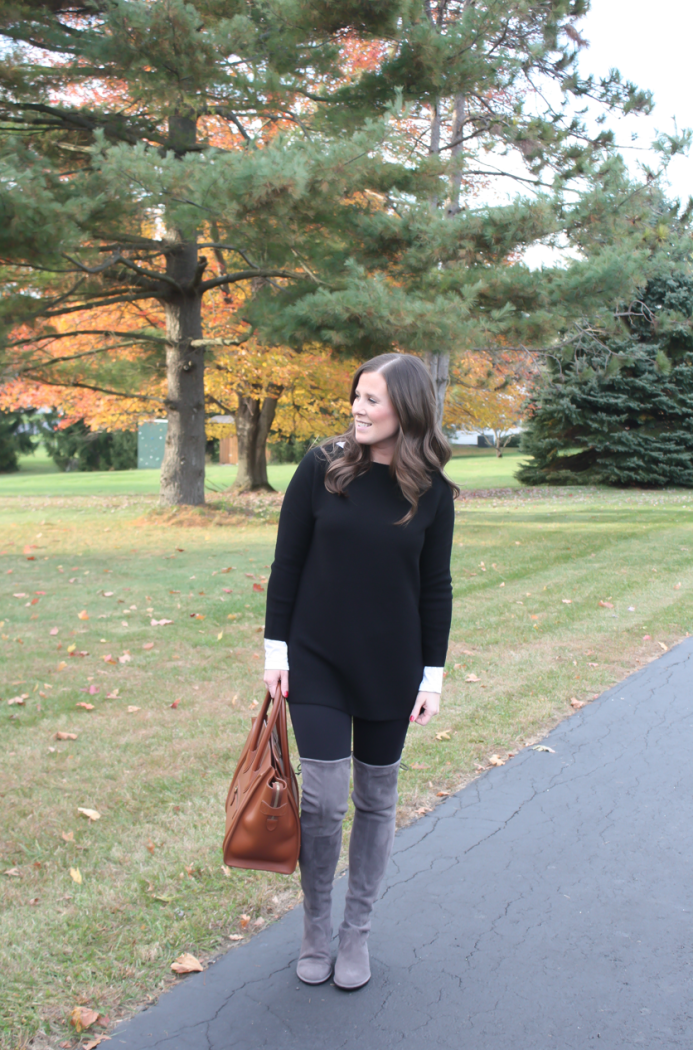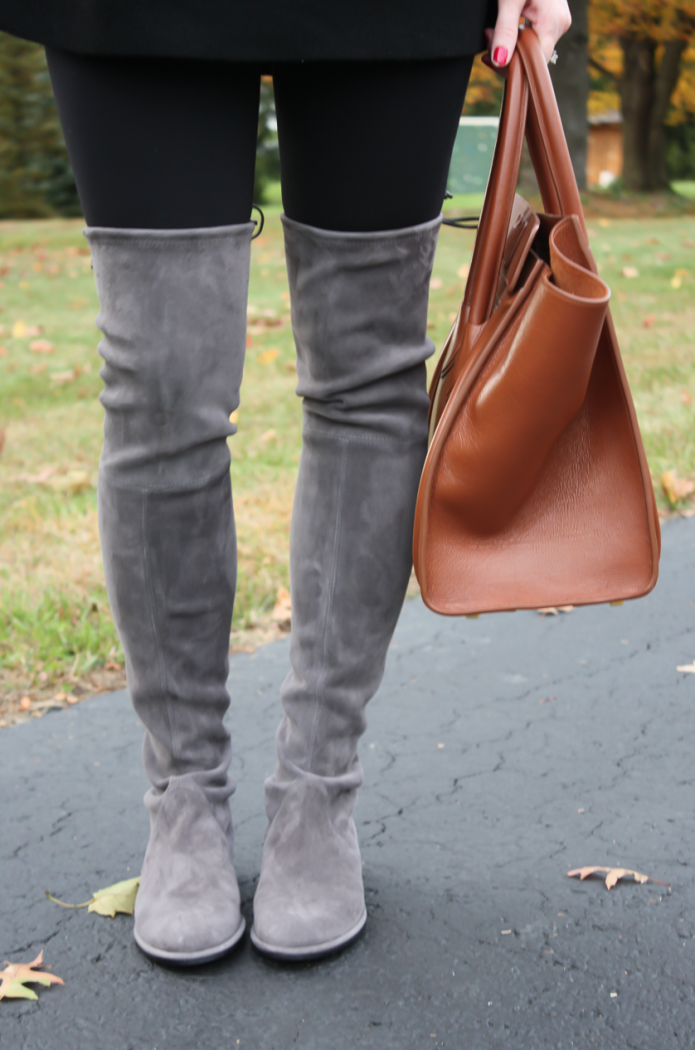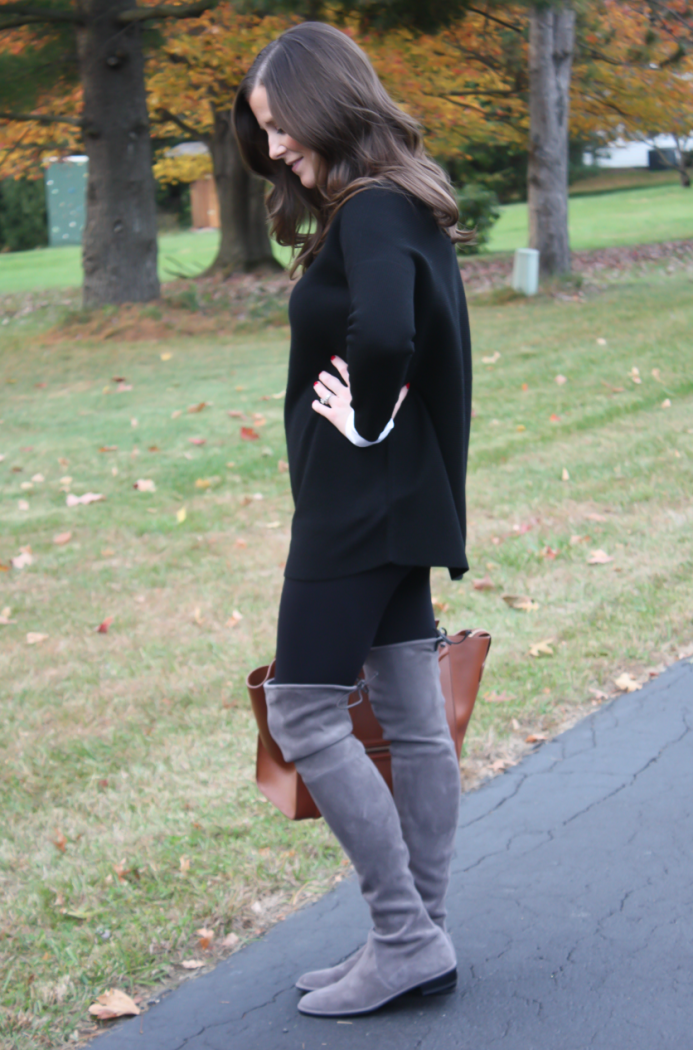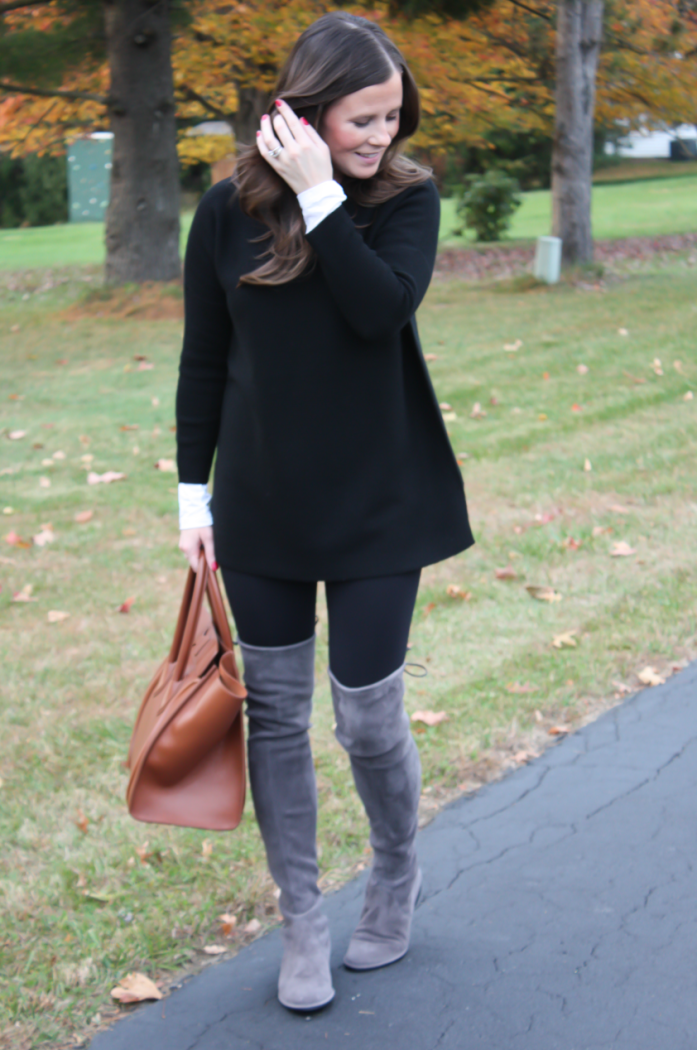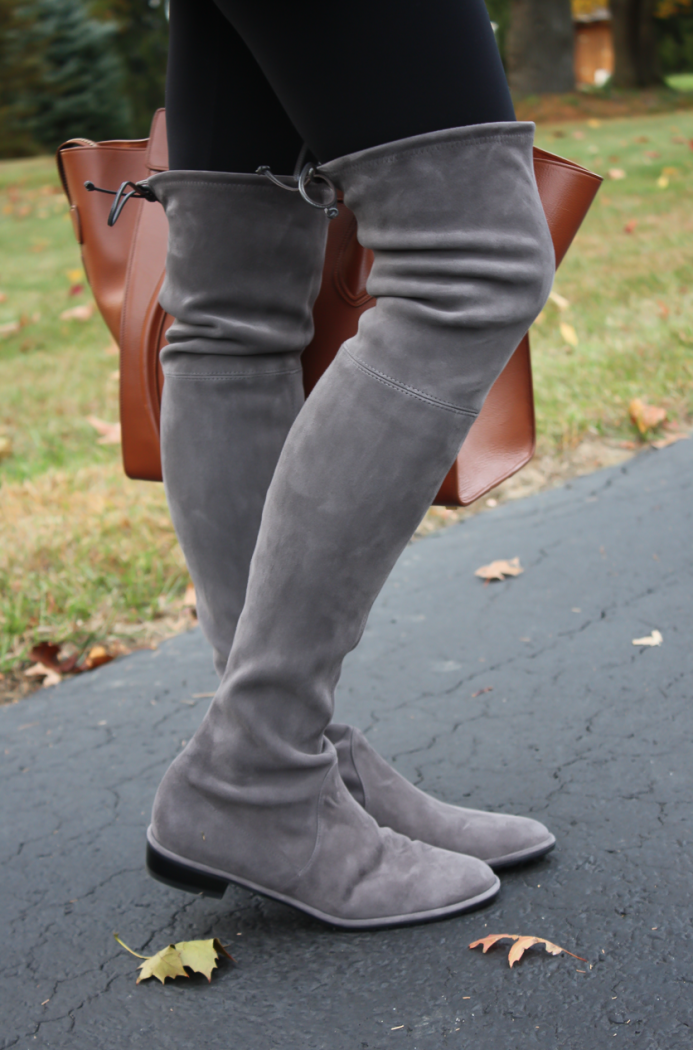 Stuart Weitzman Boots (Color is Londra and if you're in between sizes, go down.  They do run a tad big but I did stick with my regular size 8.)
Try Similar options here, here (love!), here, here (love!)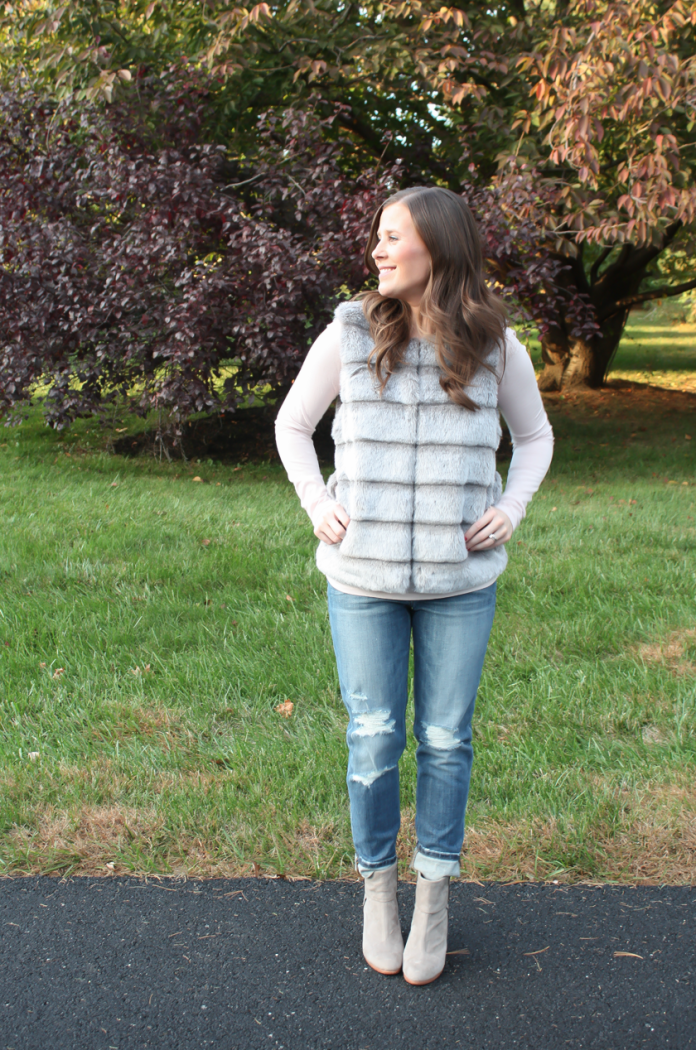 Faux Fur will always be a YES for me, especially this time of year!  It's no secret that I love wearing vests in the fall and seeing how grey seems to be my color of choice this year, I couldn't resist picking this beauty up to add to my collection.  Light Grey and Blush Pink are having quite a year, aren't they?!  Such a compatible color combination and a fun way to keep things from getting too dark during the fall and even into the winter.  While I welcome all those neutrals and jewel tones, it's a nice alternative to have this pretty pink as a option over the coming months, too.  Suede, denim, and a luxe faux fur are all coming together quite nicely for me this season.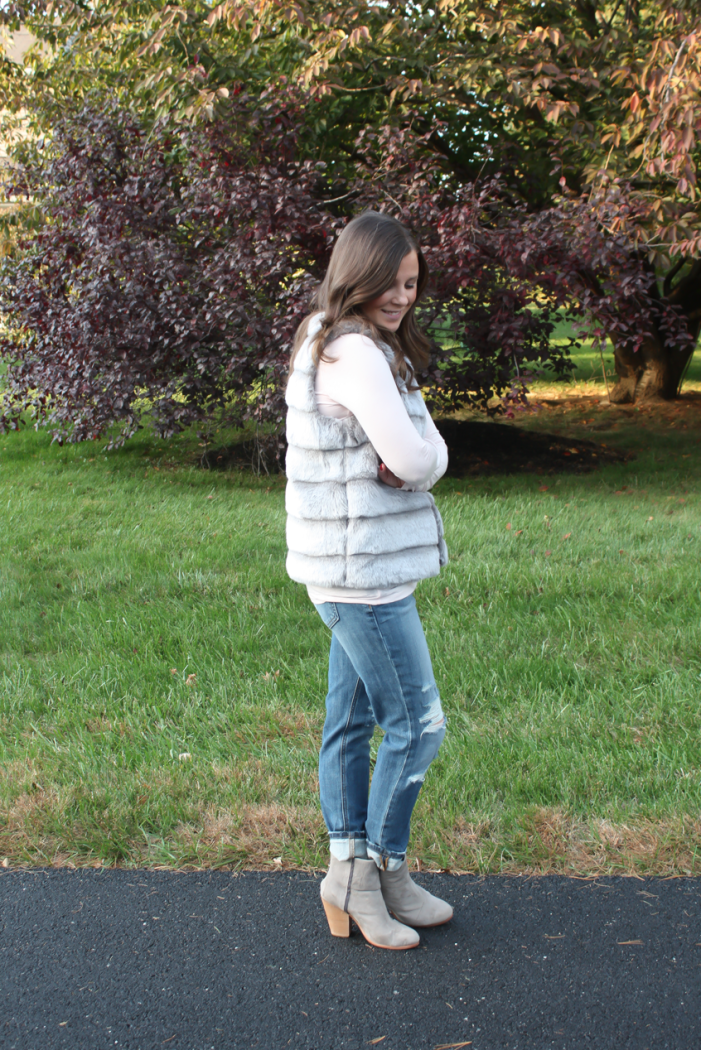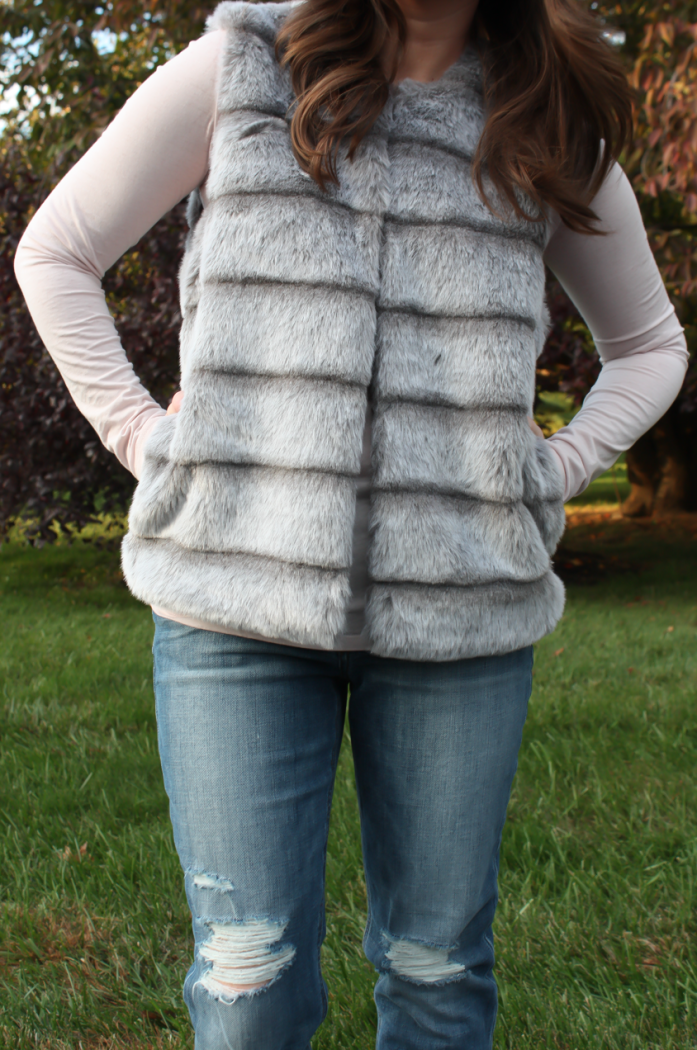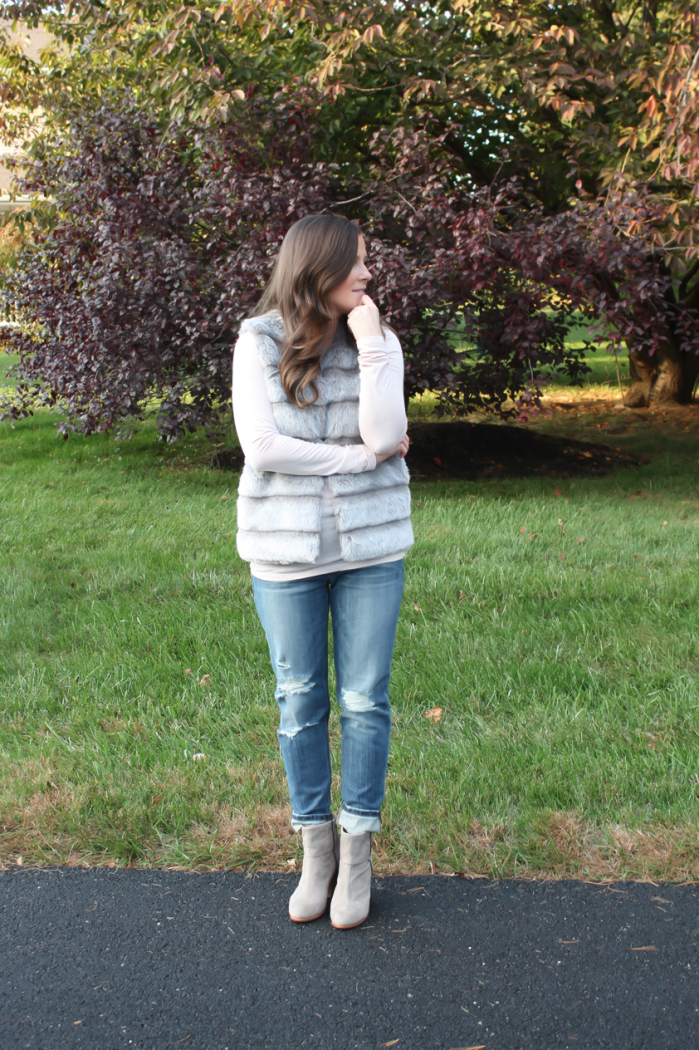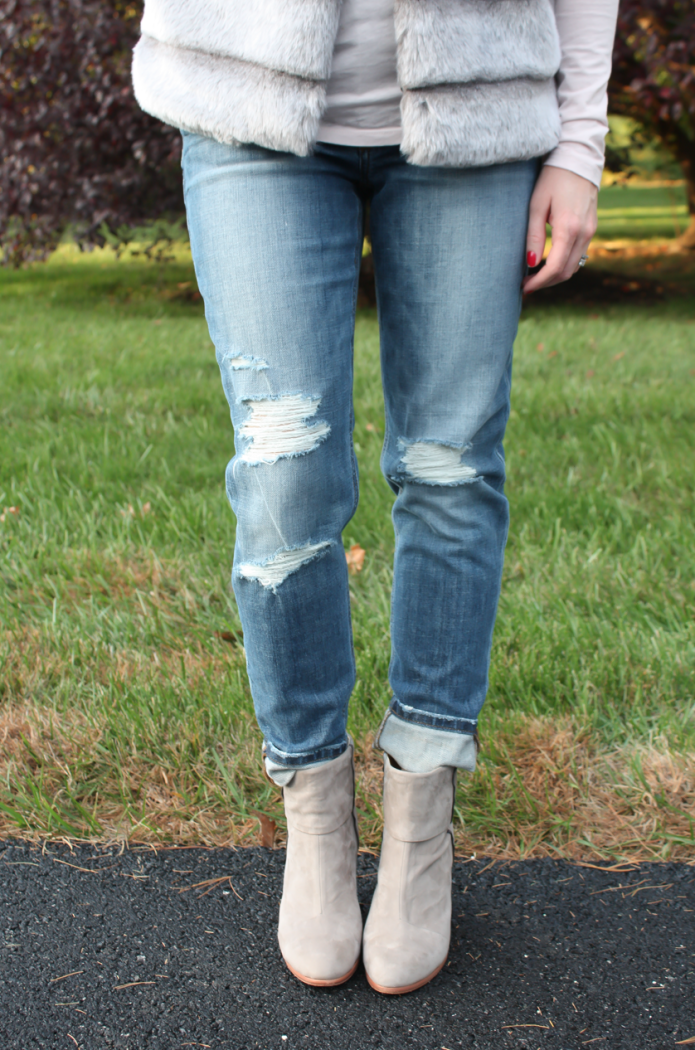 Joie Faux Fur Vest  |  Joe's Jeans (Billie in Maxine)  |  Stem Pink Tee
Rag and Bone Booties, try these, these, these, these, these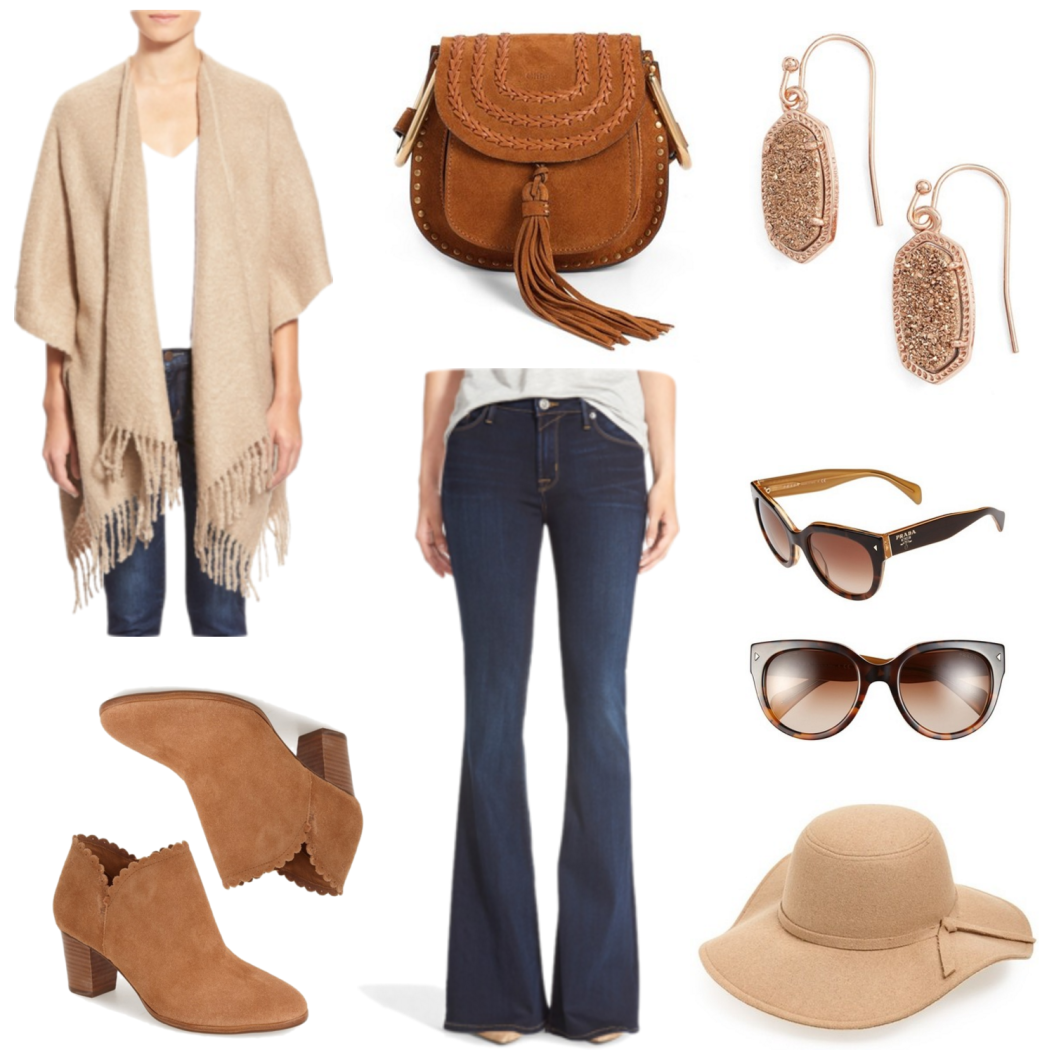 Booties  |  Jeans  |  Sunglassess  |  Hat
Can we all take a minute to swoon over this beautiful red bag, too?
How do you welcome fall into your wardrobe?  What are you favorite pieces to wear this time of year?
Today's post was sponsored by Nordstrom and ShopStyle.  All opinions are my own.