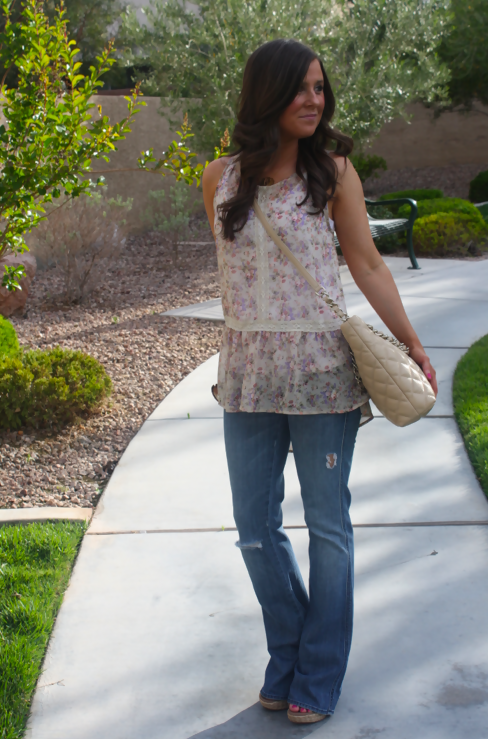 After my post about floral prints last week, I came across this pretty blouse at Anthropologie.  (I know, I'm obsessed already…)  I'm not even sure where to start with all the wonderful things that I love about this blouse so aside from the pretty floral print, it has a subtle lace detail on the front and a flowing peplum drop waist.  Yes and please.  It's pretty sheer and intended to be loose so I put a white cami underneath to keep myself covered and it worked really well.
I bought these Seven jeans about 4-5 years ago and to this day, I obviously love them.  They have the perfect wash and just the right amount of distressing throughout.  I go back to them each and every summer because they just seem to get better with time.  I'm pretty short so these jeans only work with my sky high wedges but in order to make that flared leg not get sloppy, I want a shoe down there that doesn't mess with the flow.  My Stuart Weitzman wedges are the perfect height for this all time favorite pair of jeans for me.
This outfit right here makes me feel like I did a little time traveling and dug this entire look right out of my mom's closet in the 60's.  It has a slight boho look to it and since that's pretty out of the box for me and my everyday look, I really like it!  If you follow me on Instagram you'll know this purse was the winner for me when the Kate Spade sale launched for a whole 48 hours (no pressure…) last week.  I love that it has a crossbody strap and I love that it's a creamy light beige color.  It's quilted leather with light gold hardware and while it could easily be dressed up, it works pretty great with a casual look as well.  The strap even tucks nicely into the bag to make your day look transition nicely into night.  I'm really happy with this new bag!
Let me know what you think of today's outfit!  I hope you have a great day!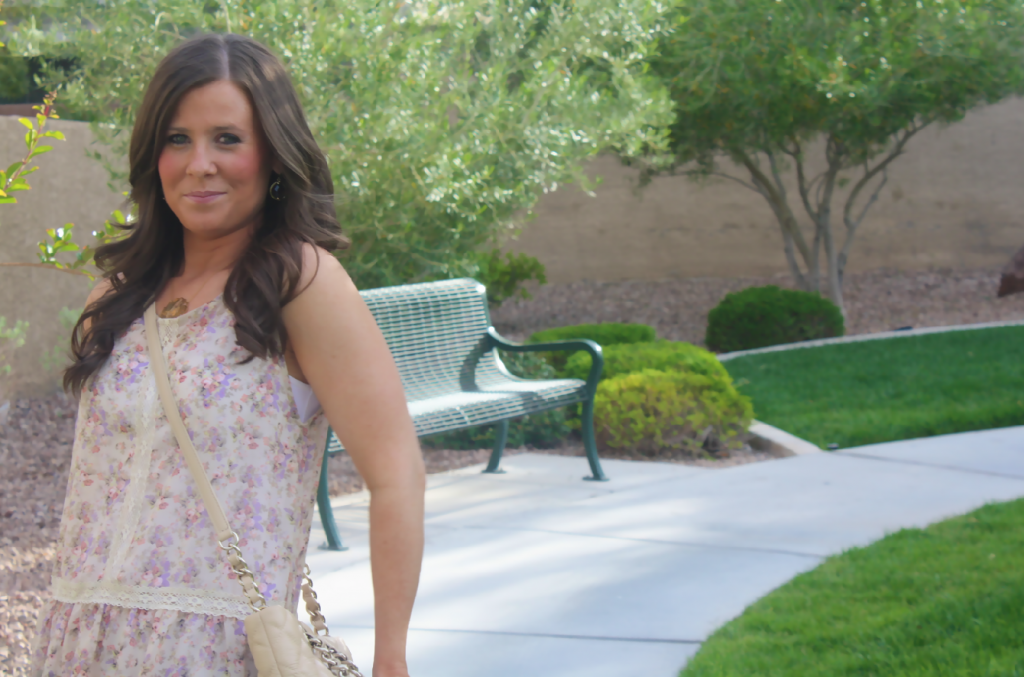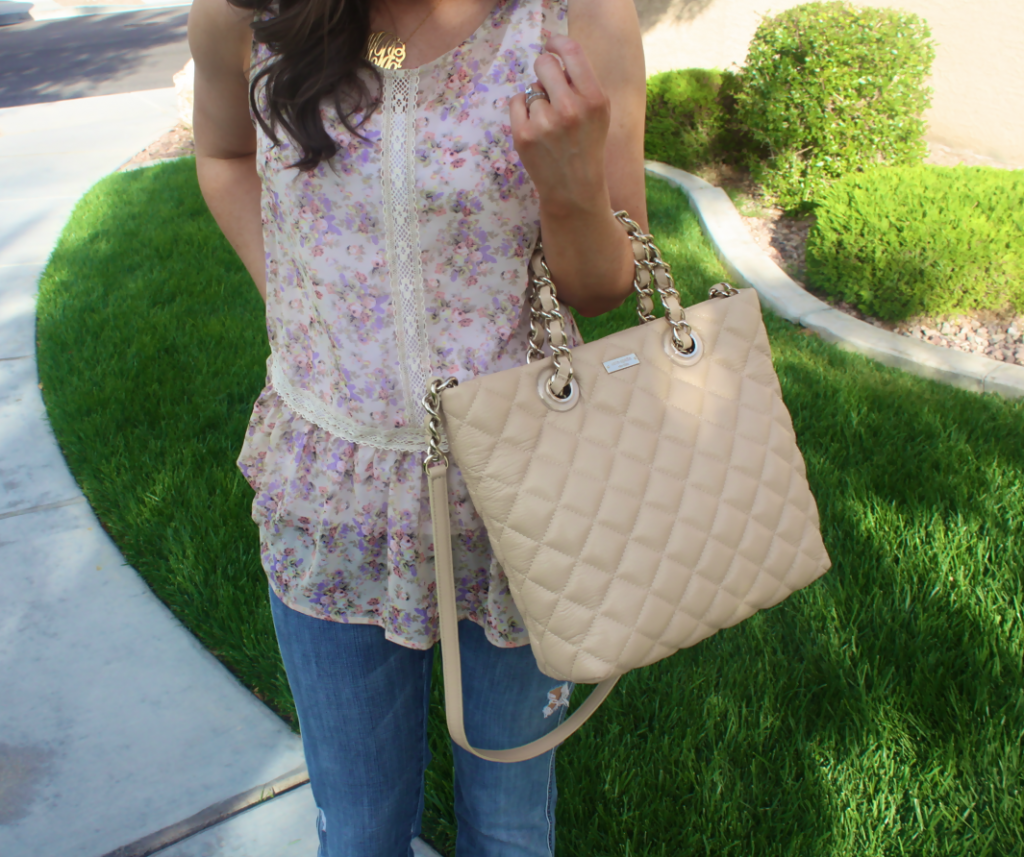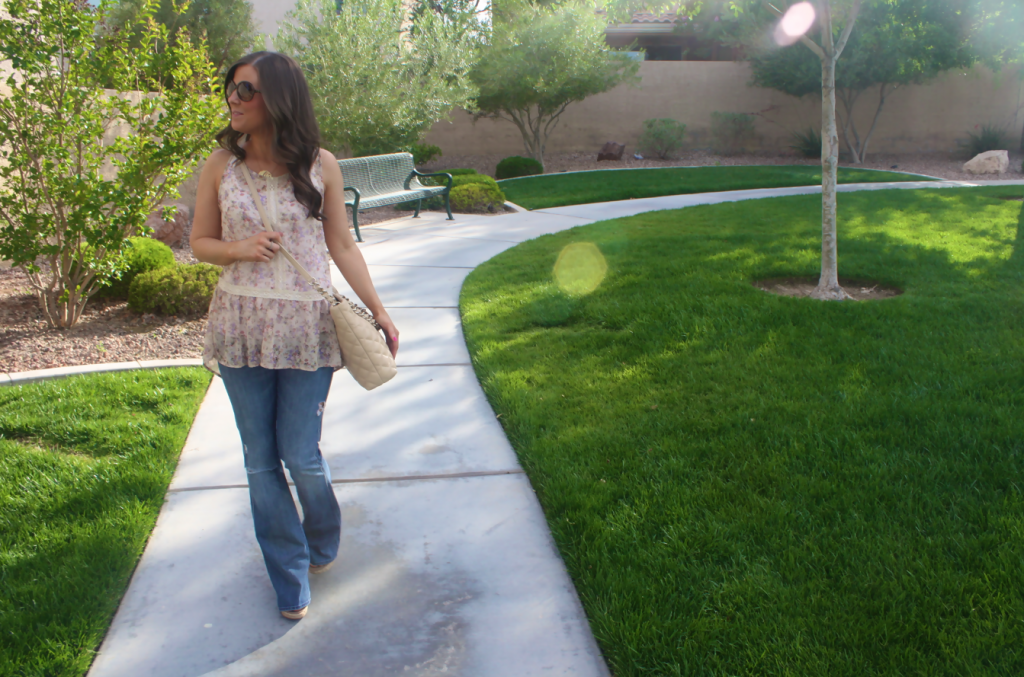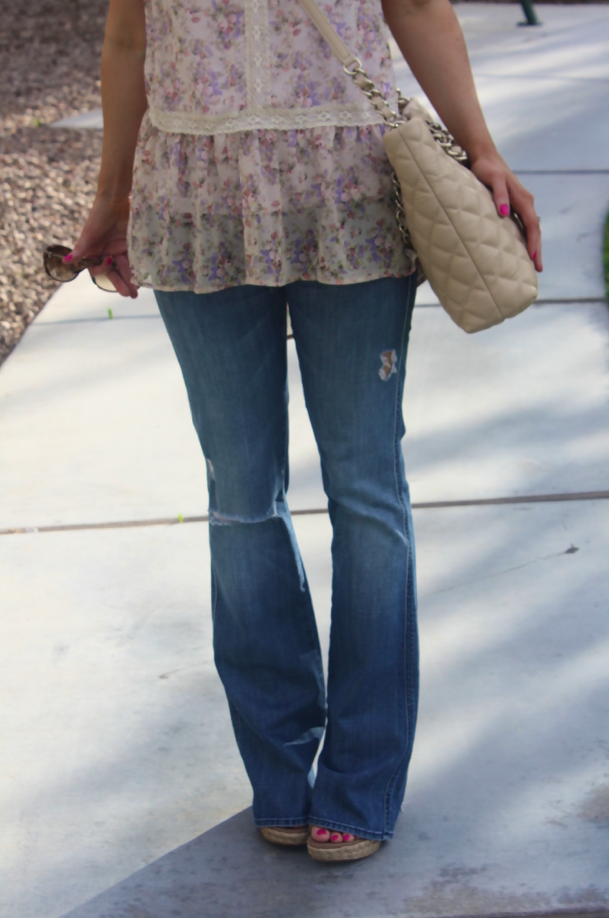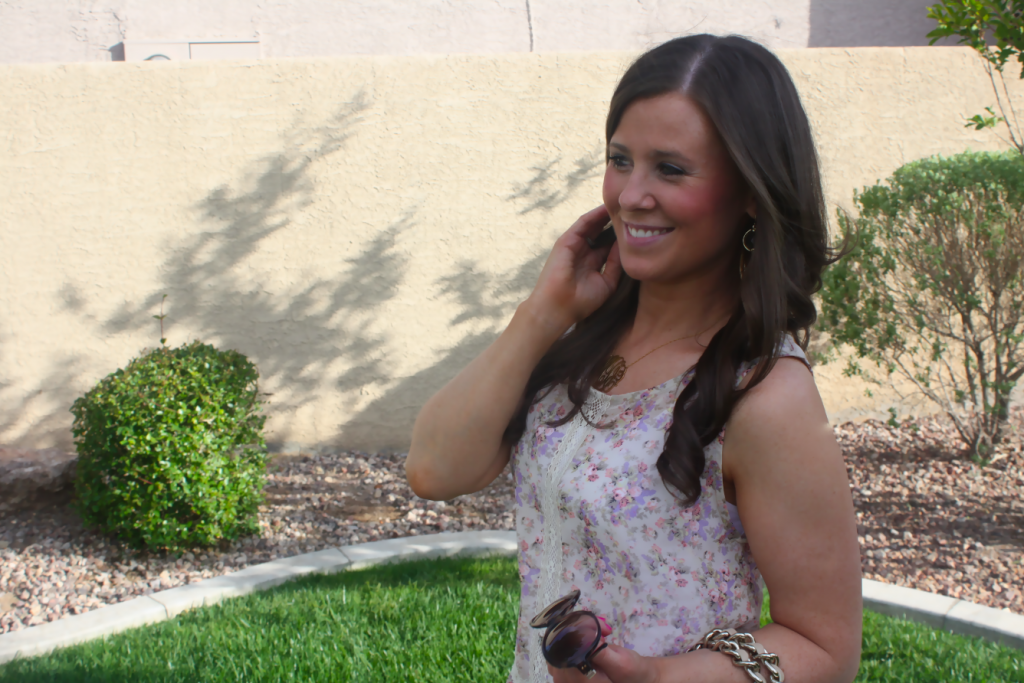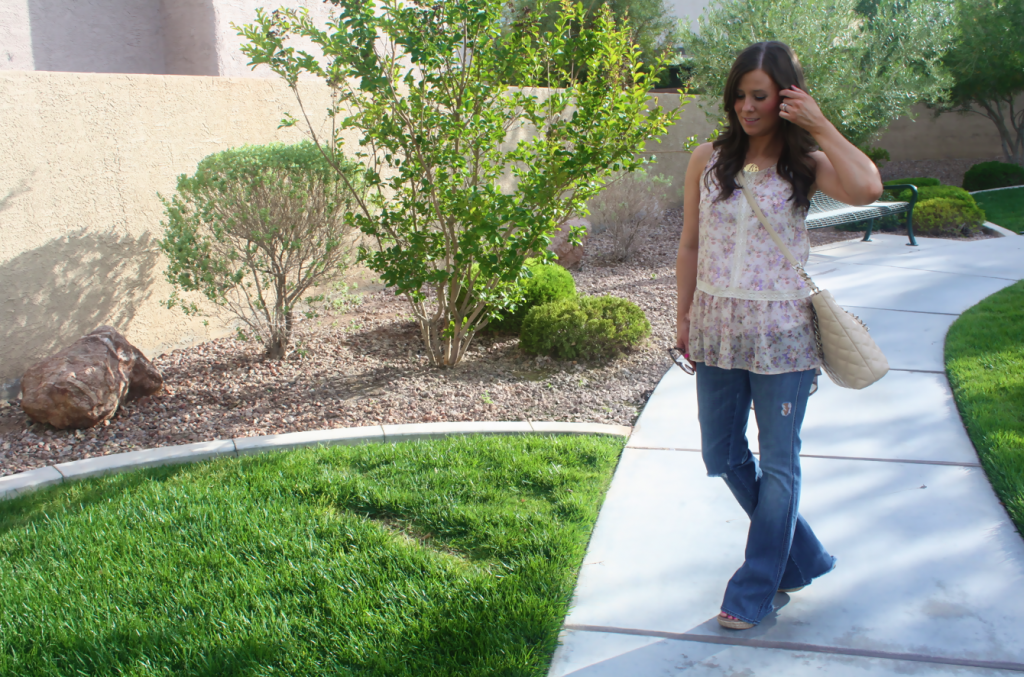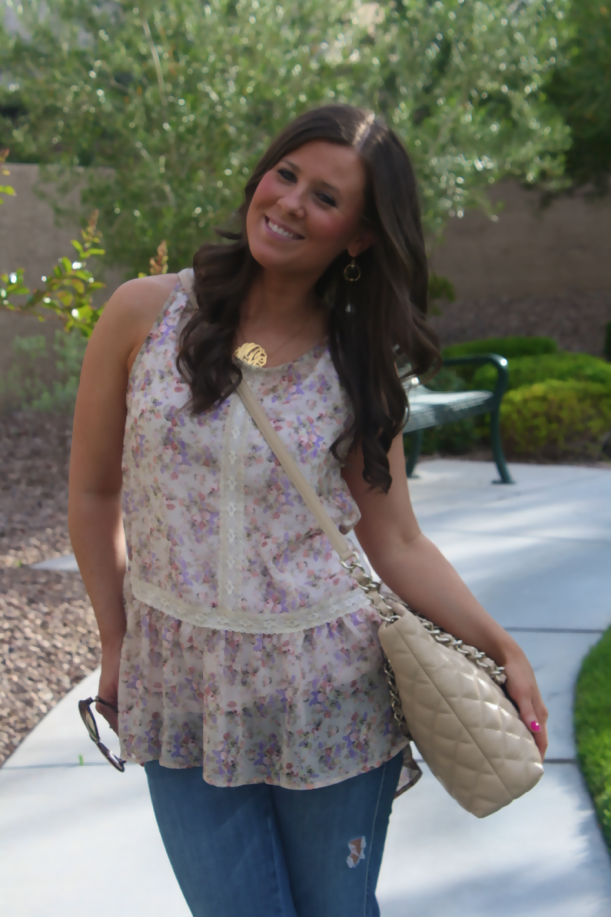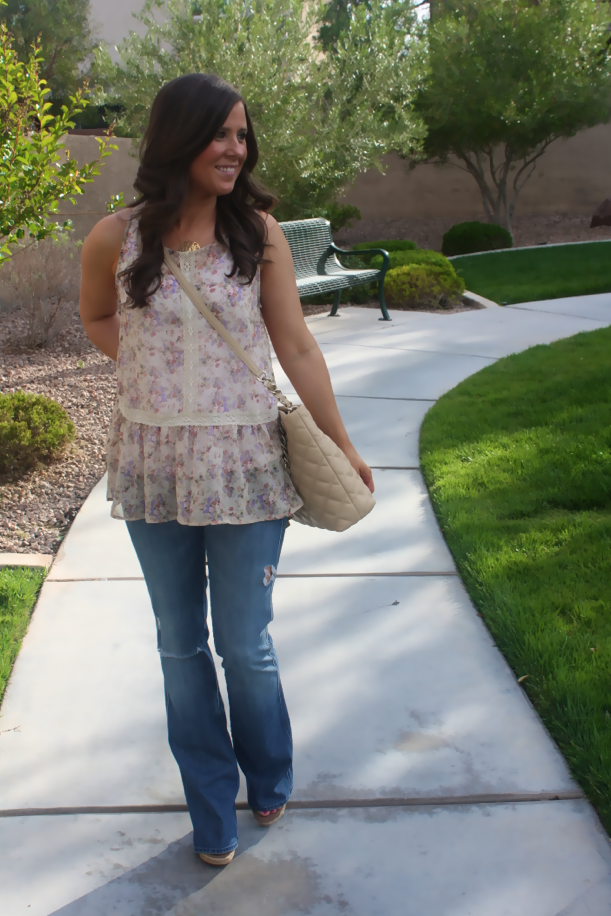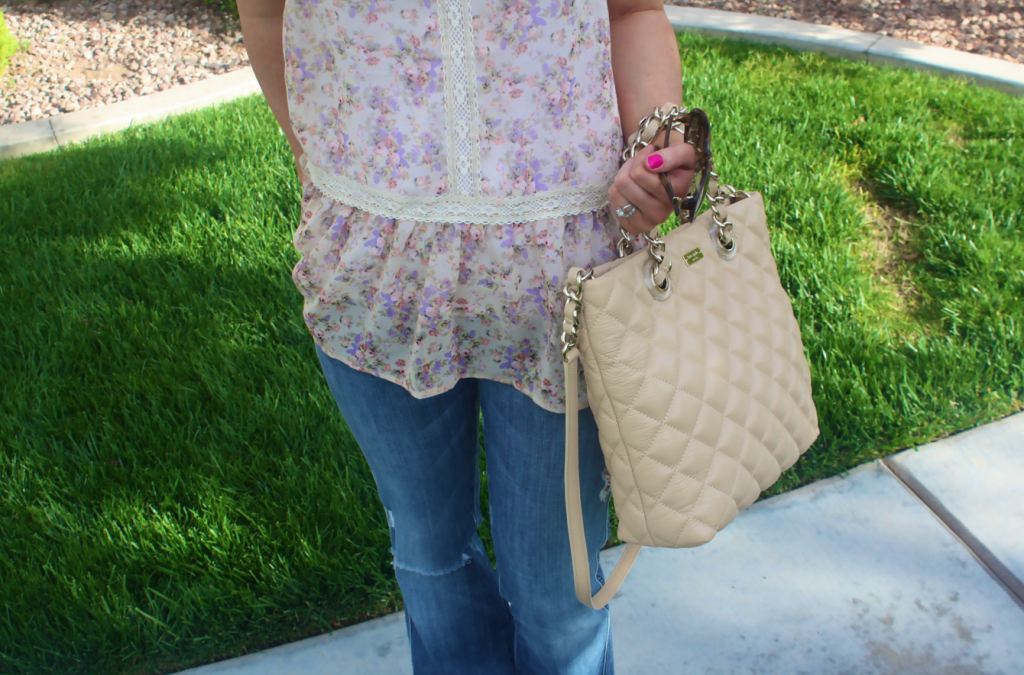 Blouse / Cami / Seven Jeans, similar here and here / Wedges here, here, and here (all on sale!) or similar here and here  / Bag , similar here and here / Kate Spade Sunglasses, simliar / Necklace