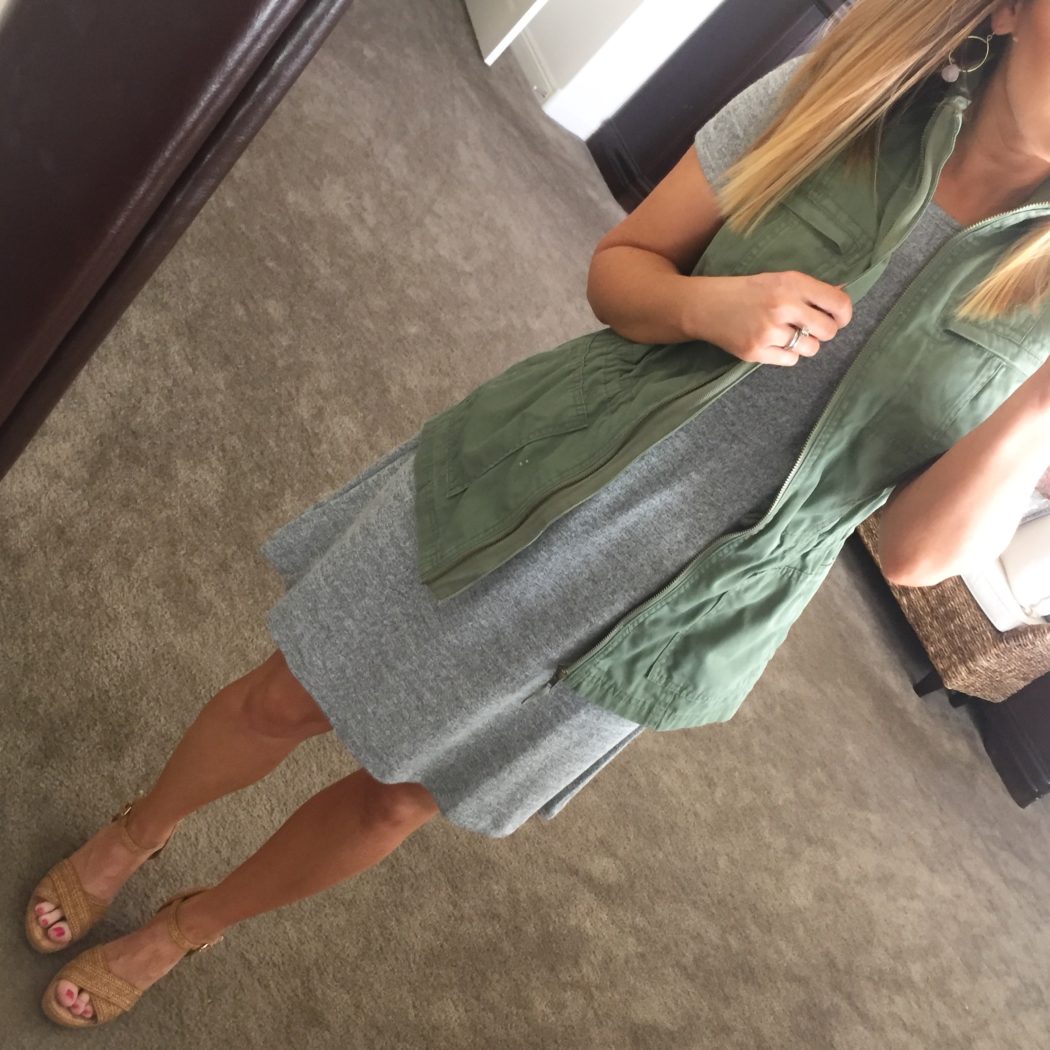 Happy Friday, all!
We have a really busy dance weekend coming up for Ava so while I'm excited for to have Curt home with us for a couple days, it's going to go by in a flash .
Target Vest (obsessed.  TTS, I'm wearing an XS), it just occurred to me that the ties to cinch the waist on the current version of this vest are on the outside, but otherwise it's the same!  I saw it in the store and it's super cute and similar  |  Gap Dress (5 colors, Super soft, stretchy and comfortable.  TTS, I'm wearing an XS)  |  Stuart Weitzman Sandals, limited sizes on sale here, try these, these  |  Loft Earrings, try these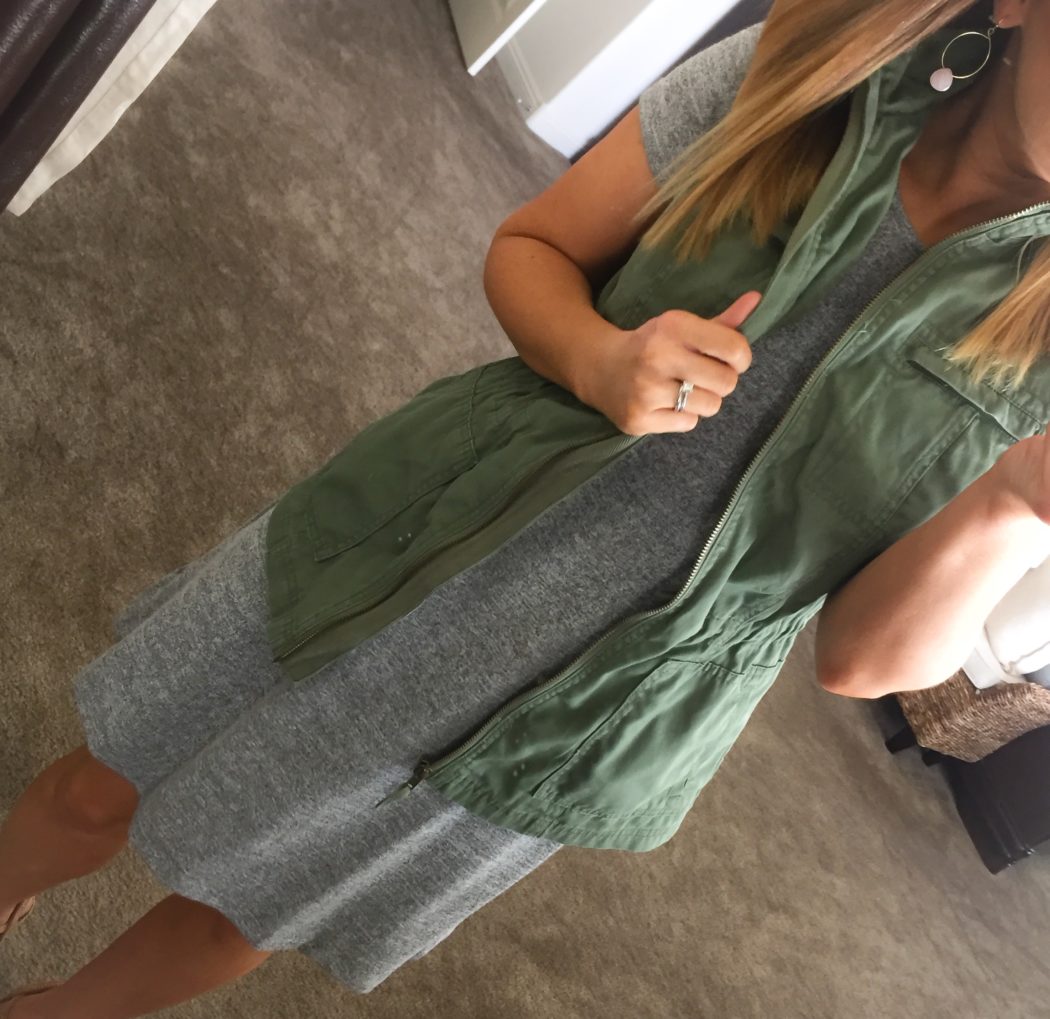 More Shopbop!  I'm sorry – I can't help myself!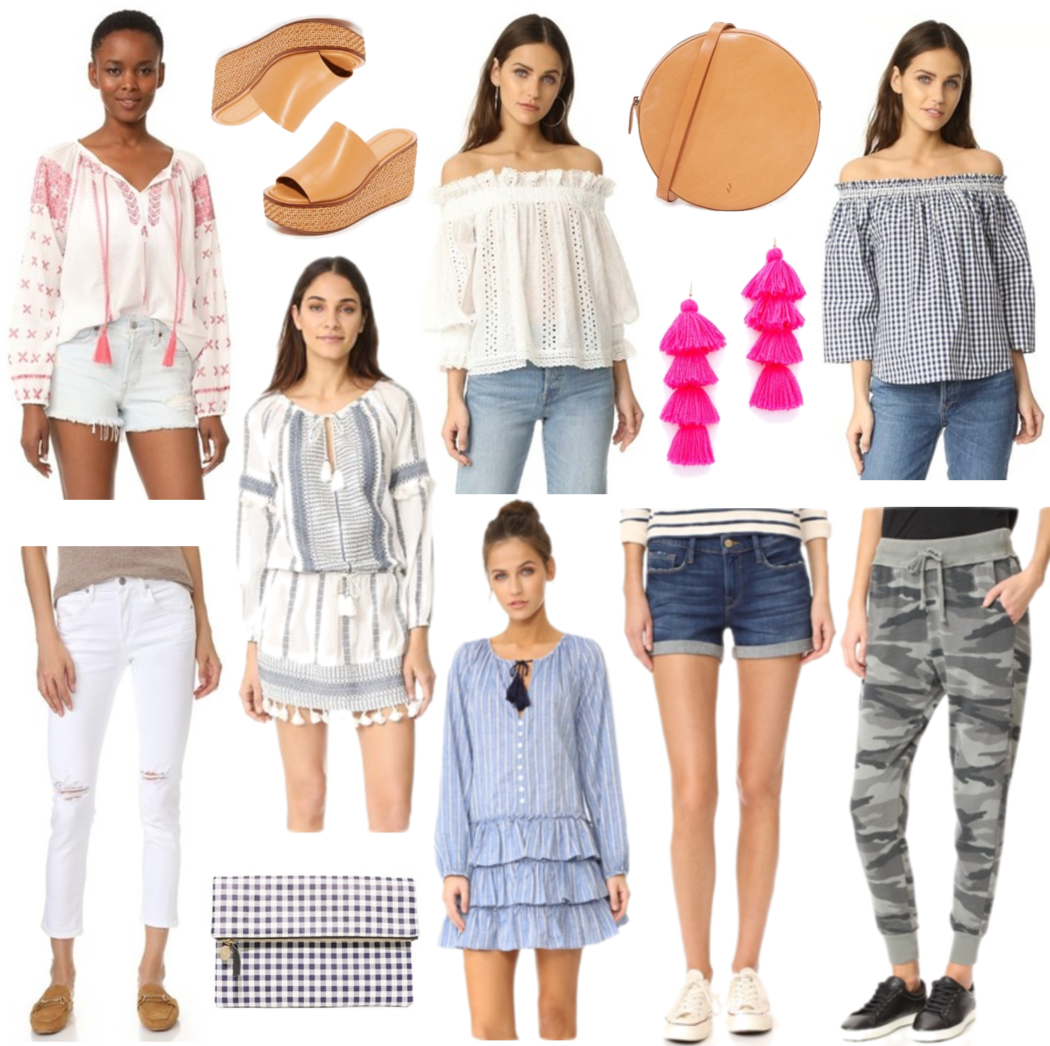 Pink Embroidered Blouse  |  Wedge Sandals  |  White Off the Shoulder Top  |  Circle Crossbody  |  Gingham Off the Shoulder Top
Blue and White Tassel Dress  |  Pink Tassel Earrings
White Jeans  |  Gingham Clutch  |  Blue Striped Dress  |  Jean Shorts  |  Camo Sweats