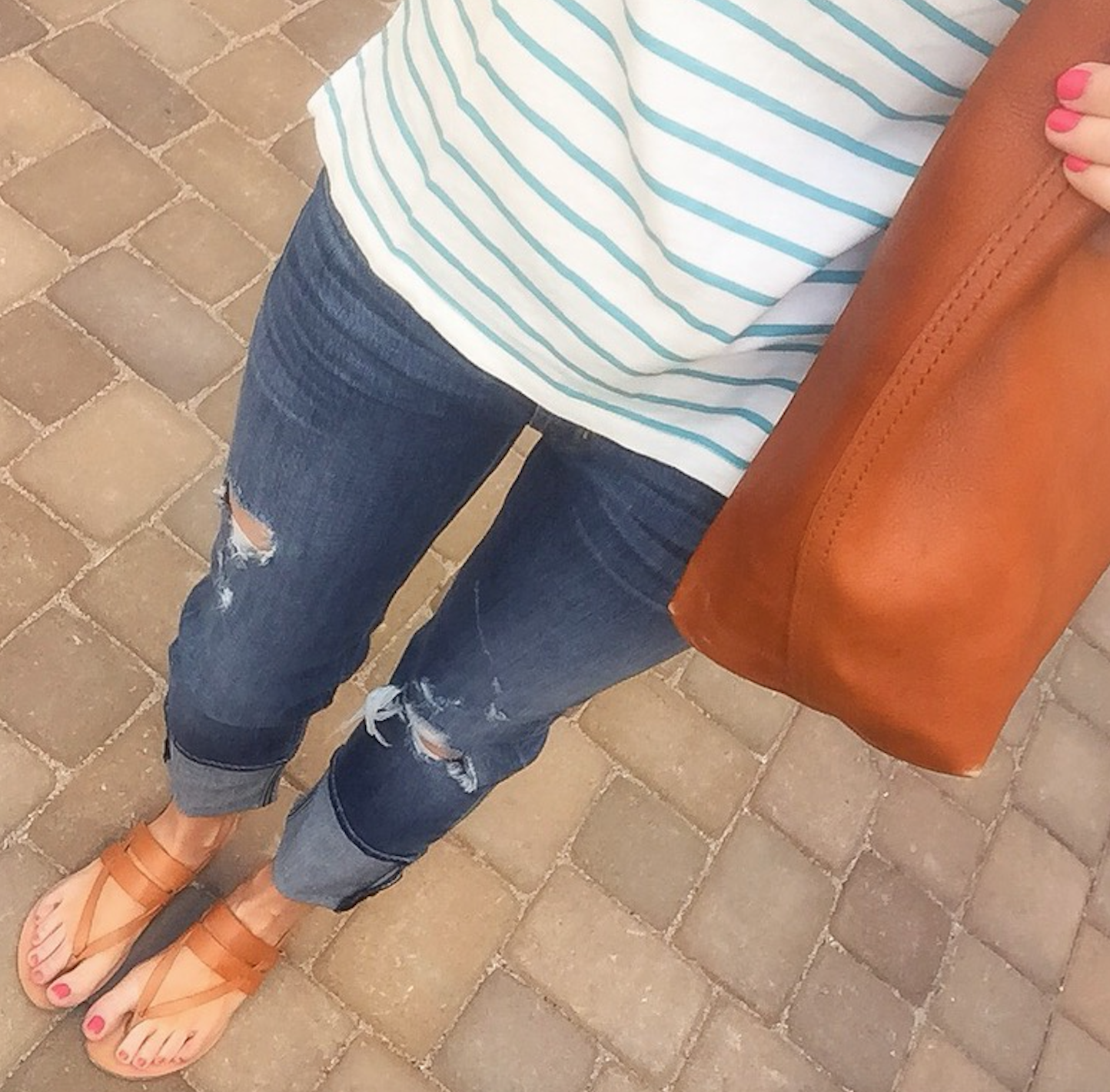 Jeans (TTS, I'm wearing a 26)  |  Tee  |  Sandals (the sandals look lighter in color online because they do turn darker as you wear them.  I love the look, though, of loved leather)  |  Bag
Premium denim lovers unite…  I picked these up the other day and they're super soft and I love the extra distressed look.  The cuffs are sewn so you can't break them down…but I like to think that's a great look for summer AND will be really fun to dress up with some heels and cute top when I'm out at night!
Tory Burch is having their Friends and Family…and I want everything!!!!
Get up to 30% off using the code "BLOOM".
Beautiful pieces for spring!!!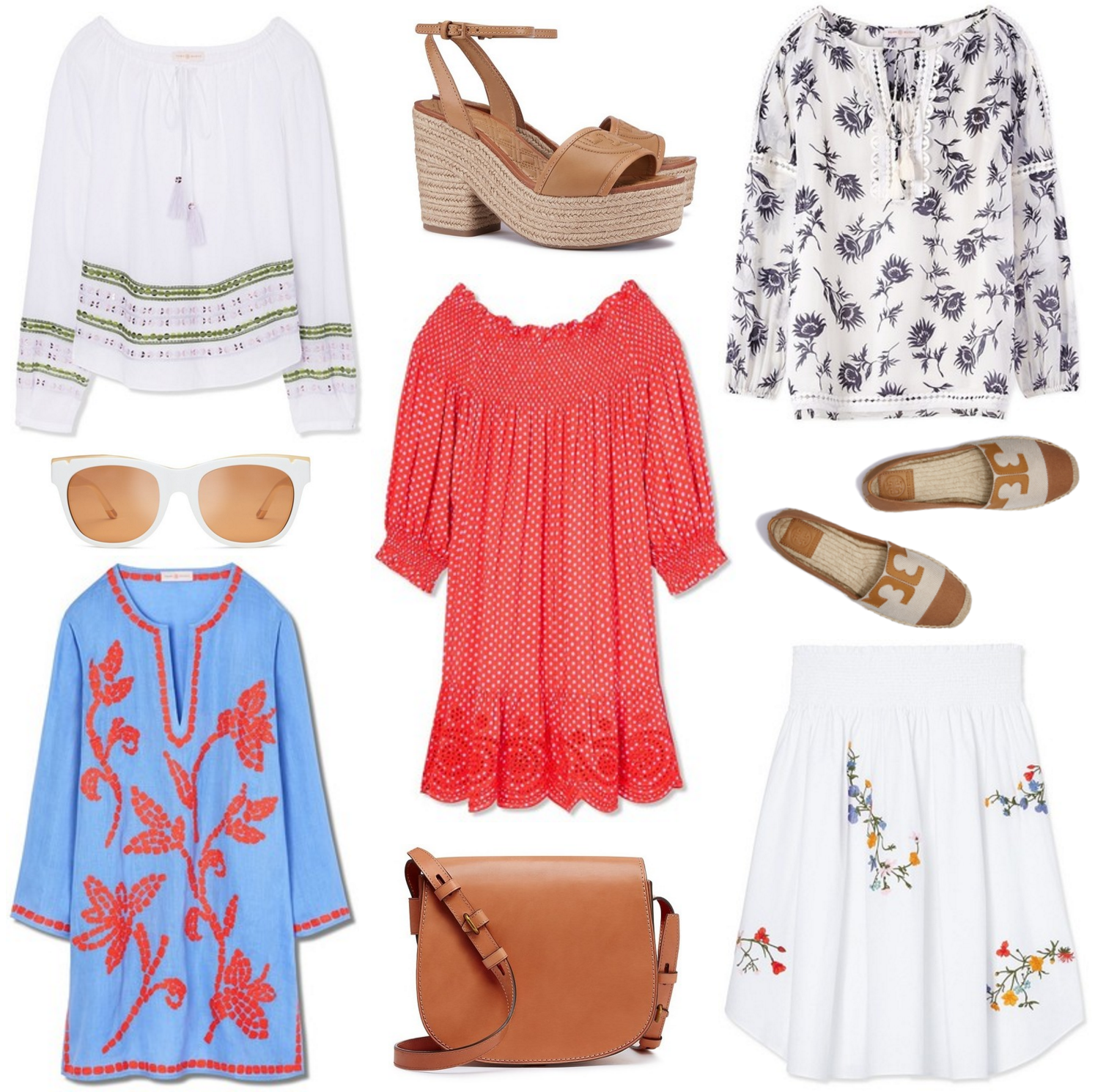 White Embroidered Blouse, AND THIS ONE  |  Espadrille Sandals  |  Silk Floral Blouse
White Sunglasses  |  Red Dress (obsessed.) Love this one, too!  |  Espadrille Flats
Chambray Embroidered Dress  |  Saddle Bag (bought this!)  |  White Floral Embroidered Skirt
AND – Saks is also having their Friends and Family sale, too!  Prices marked for easy shopping!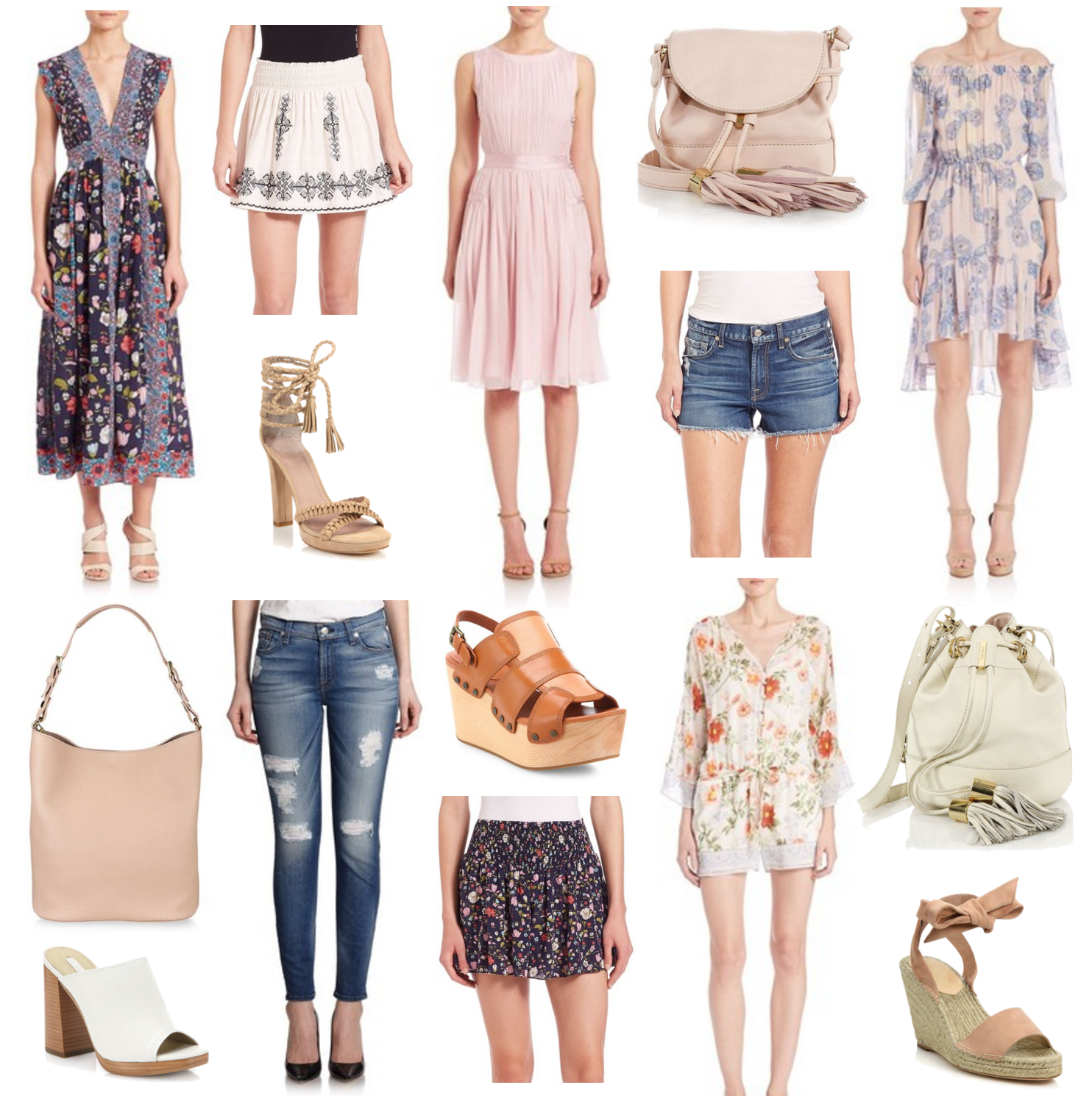 Floral Midi Dress  |  Embroidered Smocked Skirt  |  Blush Pink Dress  |  Tassel Bag  |  Blue Floral Dress  
Beige Tote  |  Distressed Denim (I have these – wear them frequently!!!)  |  Wedge Sandals  |  Floral Romper  |  Bucket Bag
White Mule  |  Floral Navy Shorts  |  Bow Espadrille Wedge