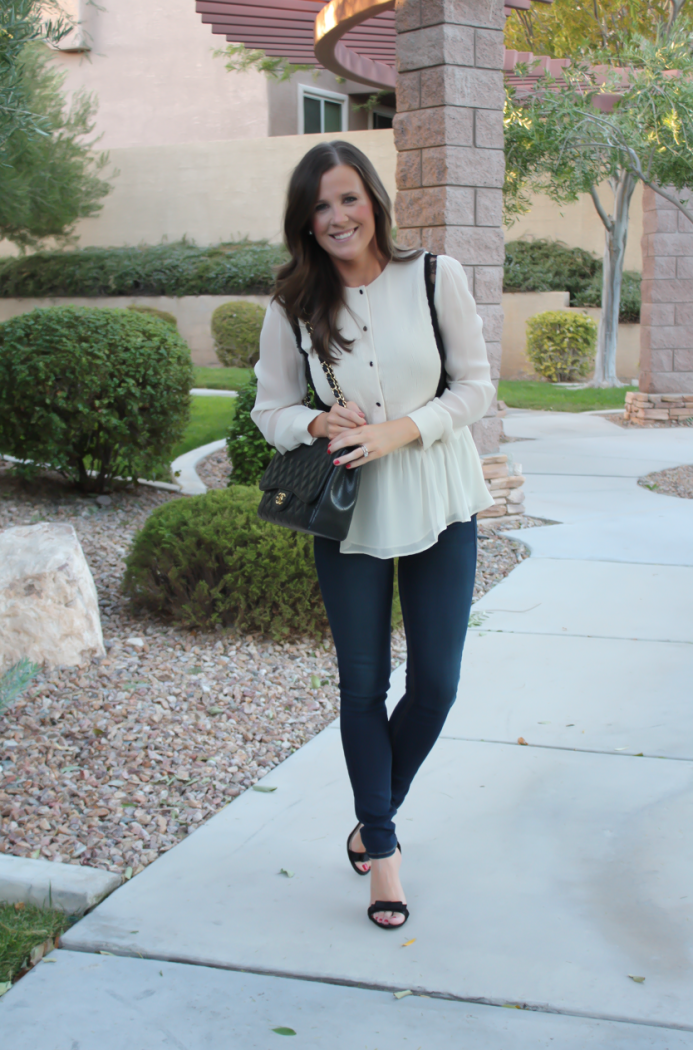 Still in a holiday state of mind over here when planning a few outfits lately!  I love adding a little dressy spin on my favorite skinny jeans for some of those events we have coming up that aren't calling for a cocktail dress, but you still want to take things up a few notches.
Things that will always catch my eye when I'm browsing my favorite shops would have to be black lace paired with a pretty ivory.  Such a feminine combination and I love the little details that come along with this gorgeous blouse.  The black lace panels on the sides aren't overwhelming, the ruffled hem along the bottom sways so beautifully, and I just love the black buttons along the front, too.
I put the booties away and instead wore my favorite bow heels and, of course, a chain strap bag to bring it all together.
I'm so sorry for my lack of posts last week!  If you follow me on Instagram, you'll know Curt is wrapping up his time here in Las Vegas and we were so incredibly busy last week, I barely had time to sleep.  Oh, how I miss sleep…
Back on track this week and I have some really fun looks to share!!
Have a great Monday, everyone!!!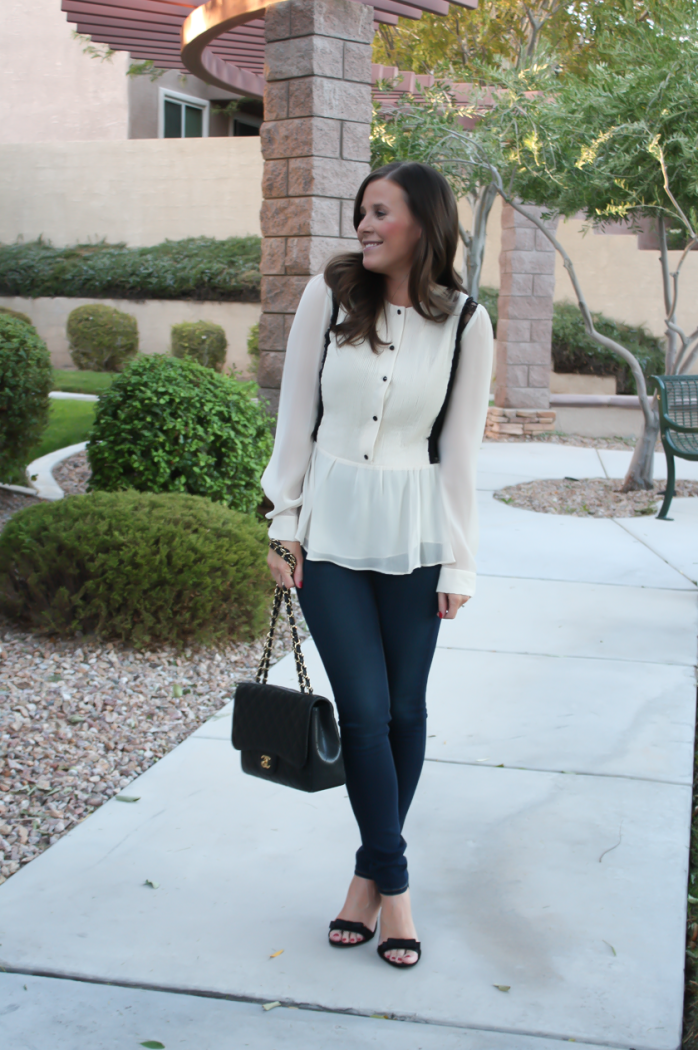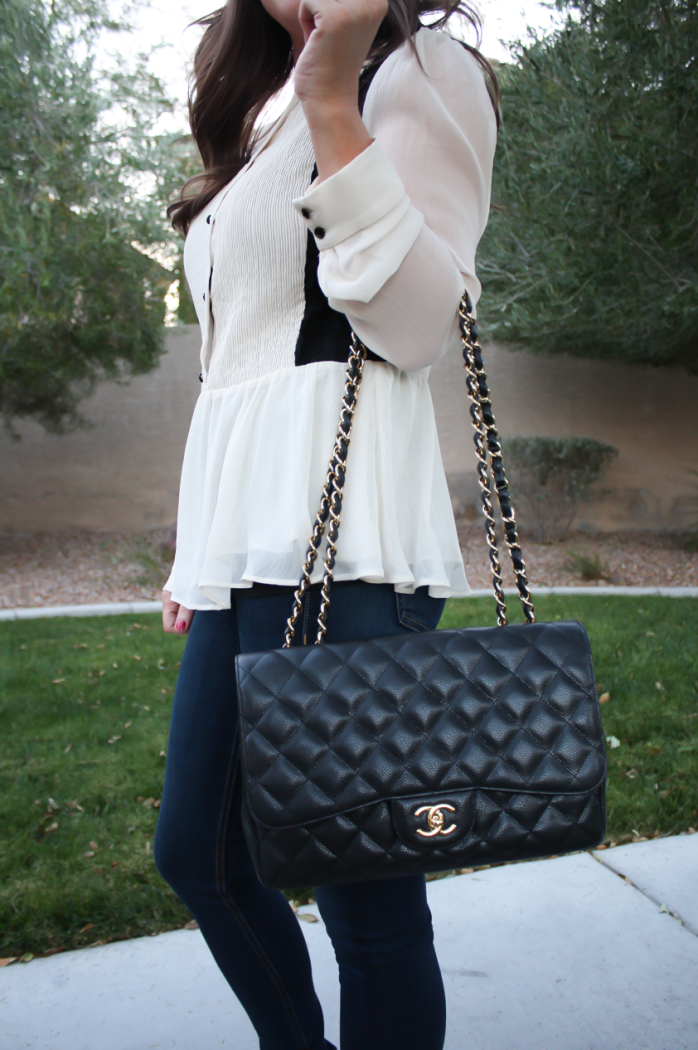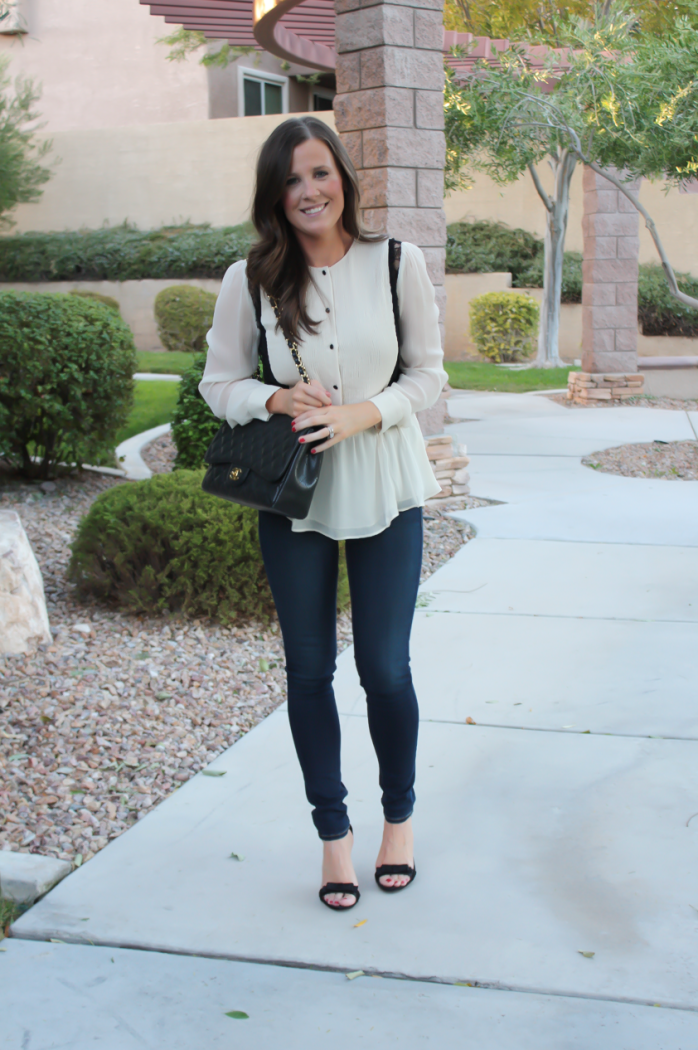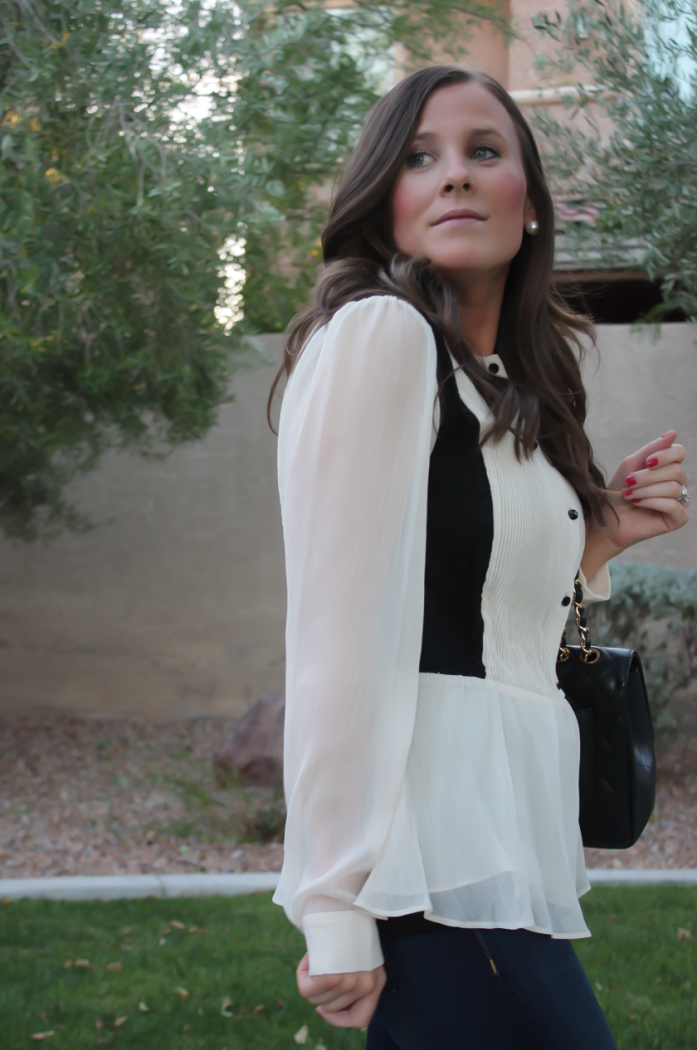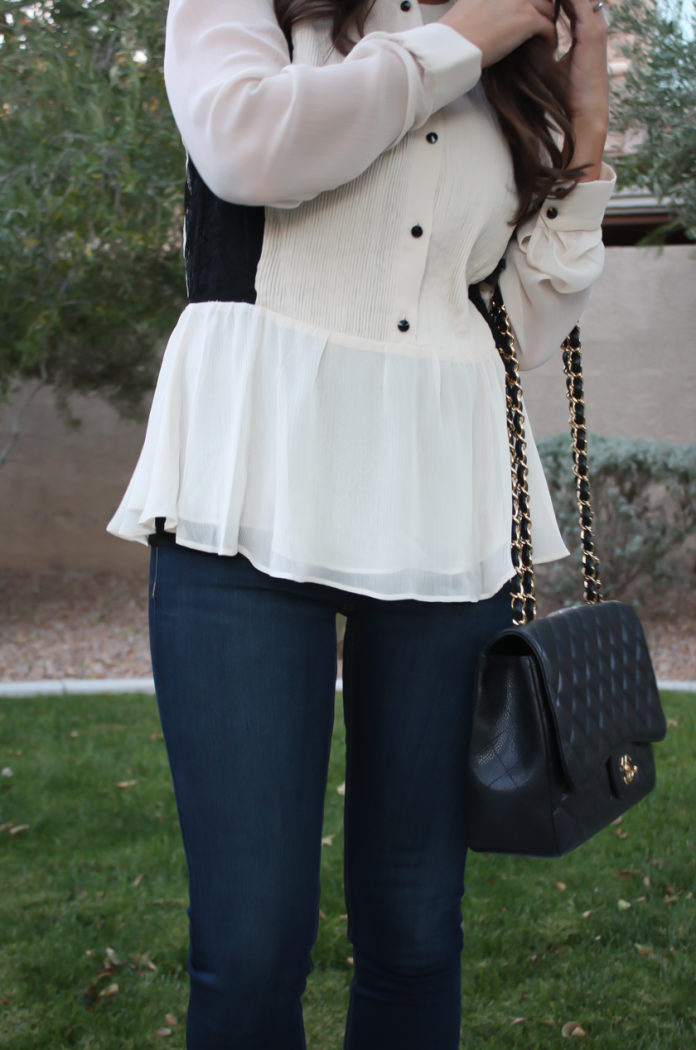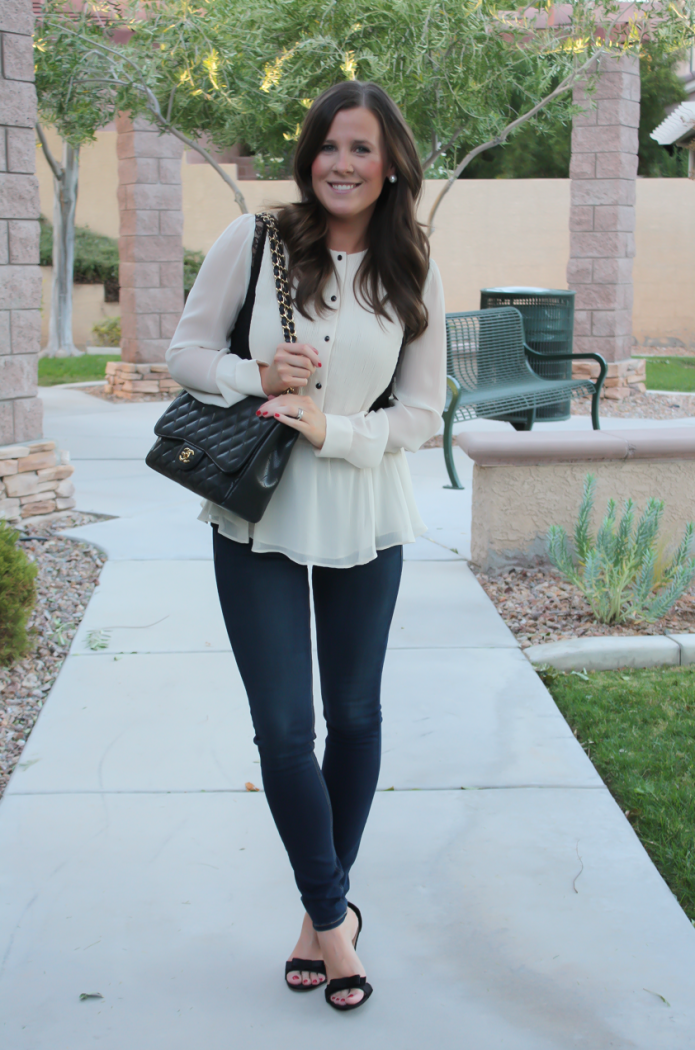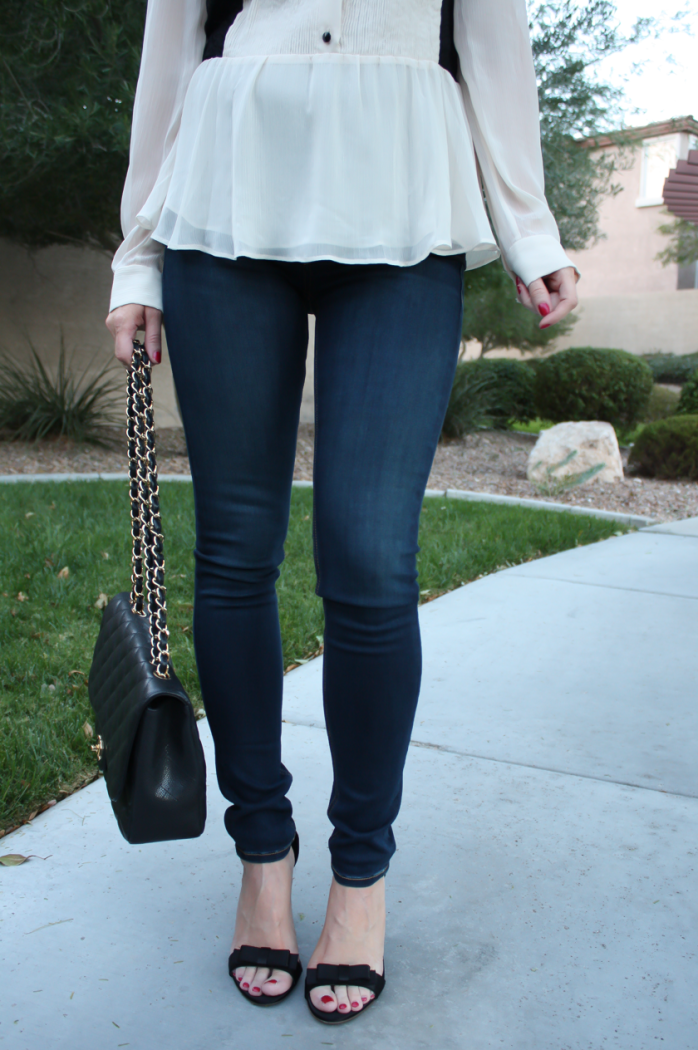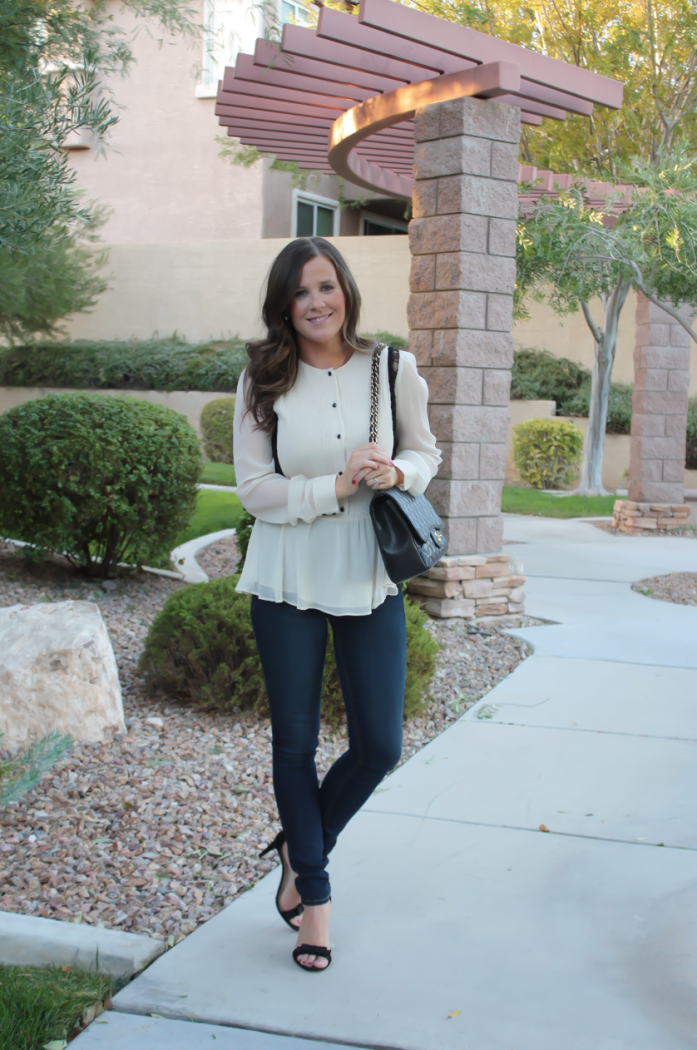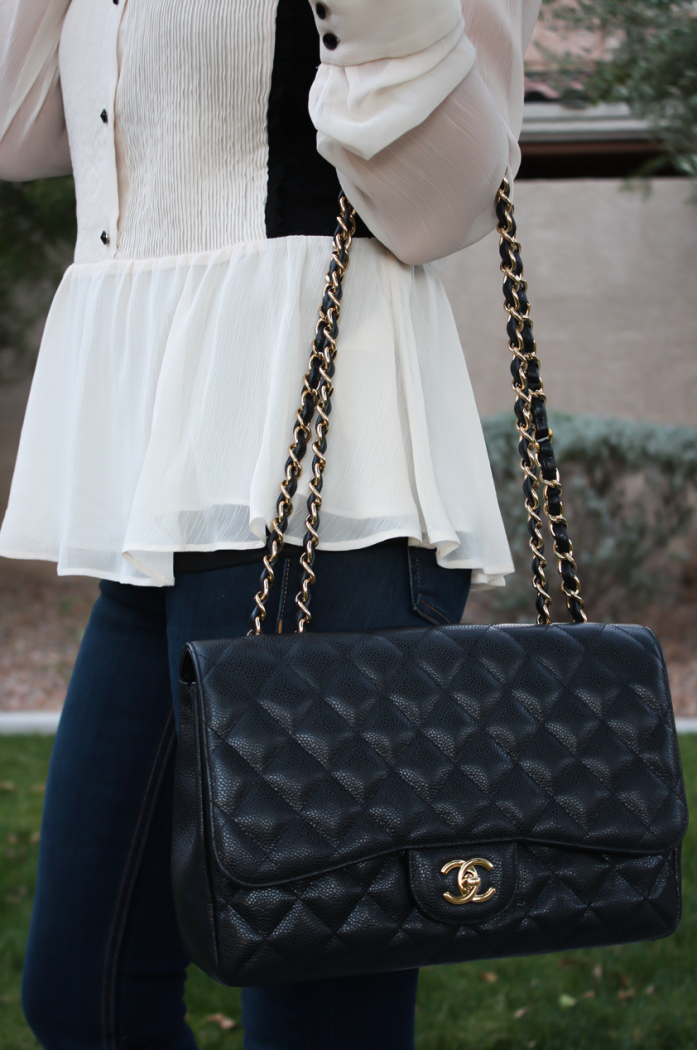 Alice and Olivia : Blouse, here, here, here  |  Rag and Bone : Jeans (sale! I'm wearing a 26), here, here  |  J.Crew : Heels, try these, these  |  Chanel : Bag, try this, this, this
Don't forget to check out my last post where I shared a pretty lace dress that's also perfect for the holidays HERE!  
Curt and I went to a really fun event for his work this past week and I MEANT to snap a photo before we left but, per the usual these days, we were running out at the last possible SECOND to get there on time.  So, yea, that's our life as we know it.  #wouldntchangeathing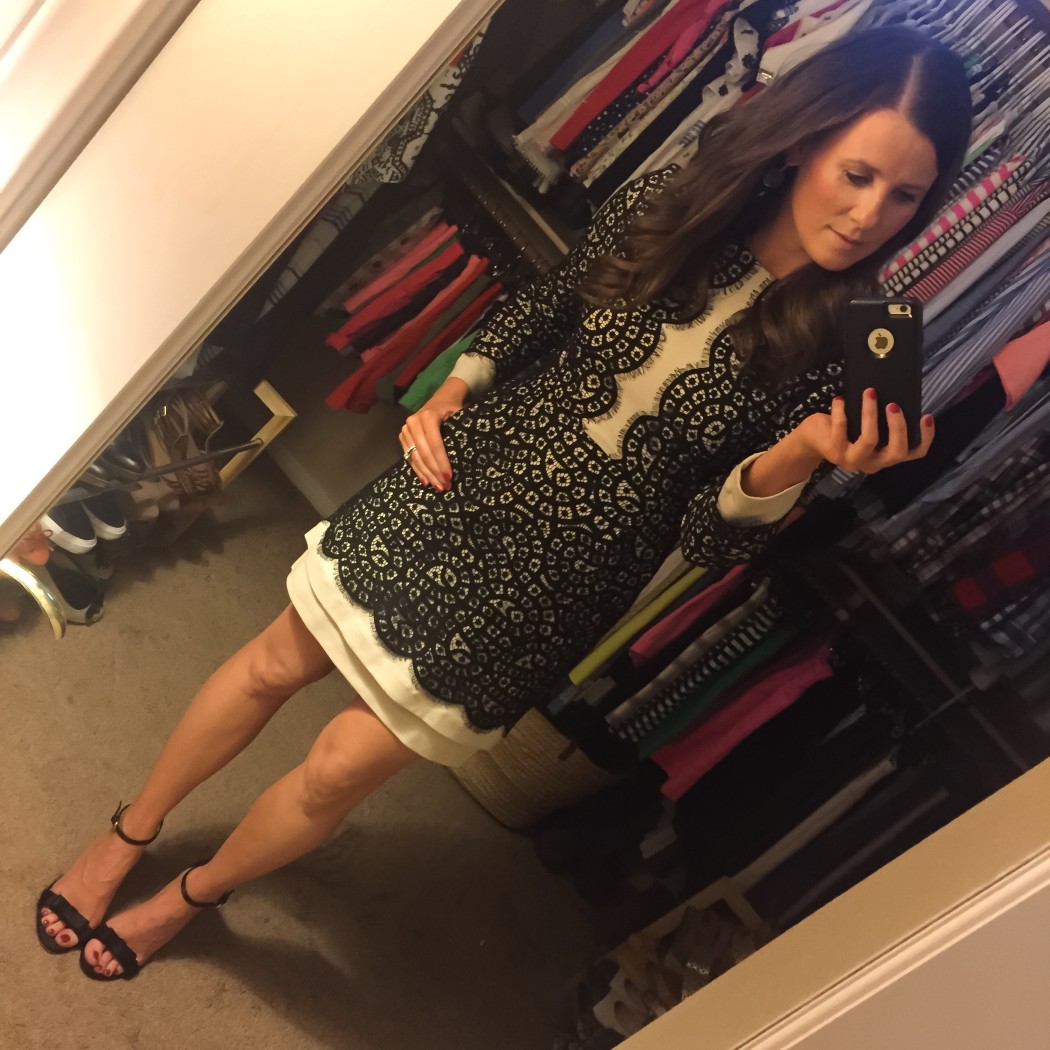 BCBG : Dress, here, here, here  I'm wearing a size 2 and because it's a ponte knit under the lace, it's got stretch AND you won't be too chilly (or hot, trust me…) when you're out.  |  J.Crew : Heels, try these, these, these