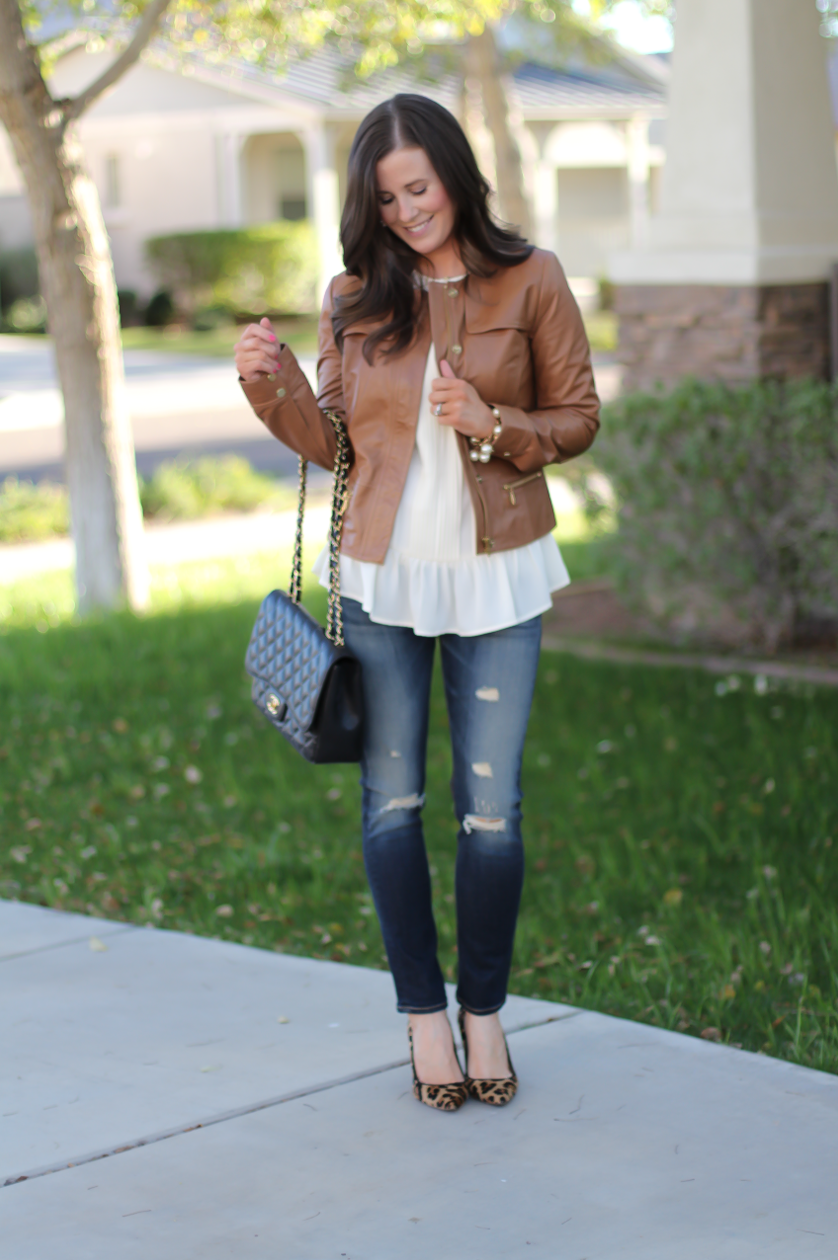 Hello, Monday!  Pretty excited to start off a new week and know that March is just about here!  My sister (twin!) is coming to visit this week for our birthday and to surprise Ava!  Man – will it ever get old surprising kiddos with visits from some of their favorite people?!  In Ava's case, no!  Also – she tends to get super distracted when she knows we have family coming into town so we often wait until the last possible minute to tell her or, in this case, just make it a surprise.  Even I can't wait for them to get here!
I hope everyone has a great week ahead!
Thanks for visiting!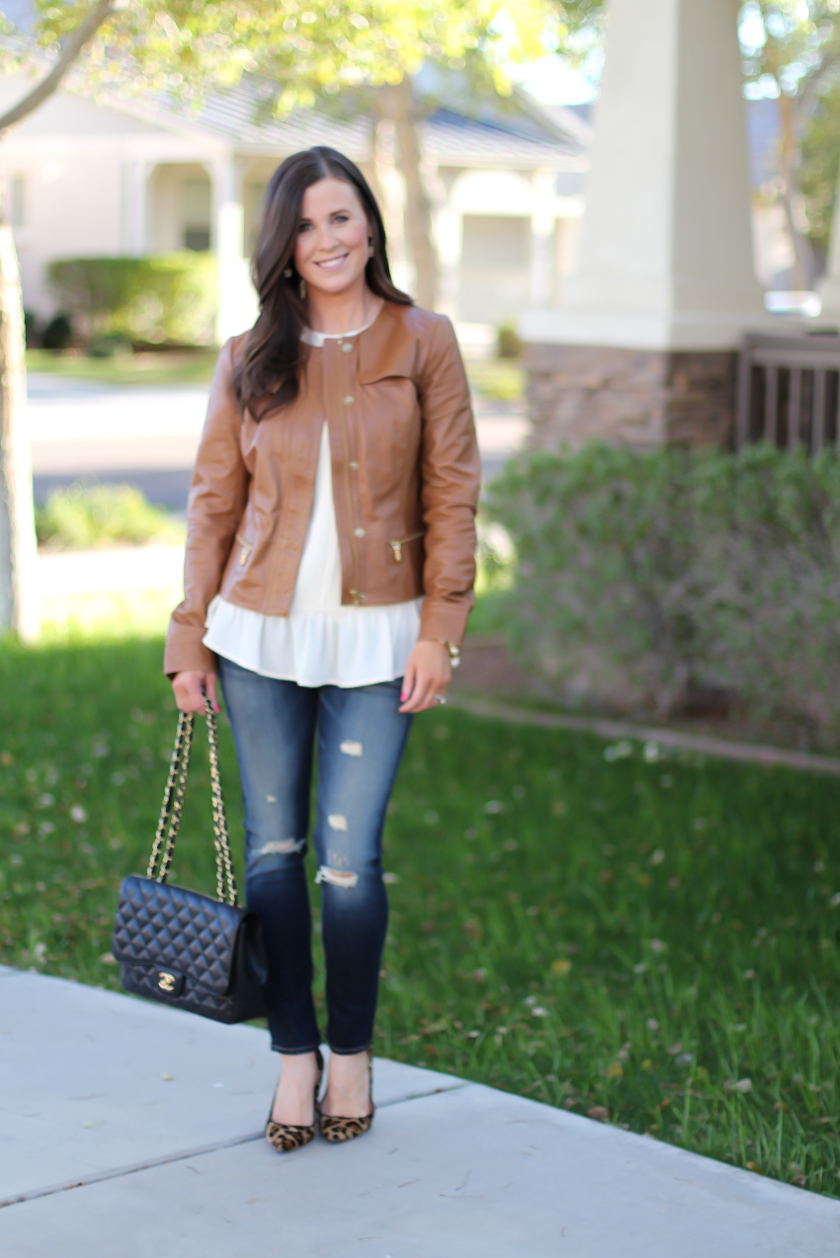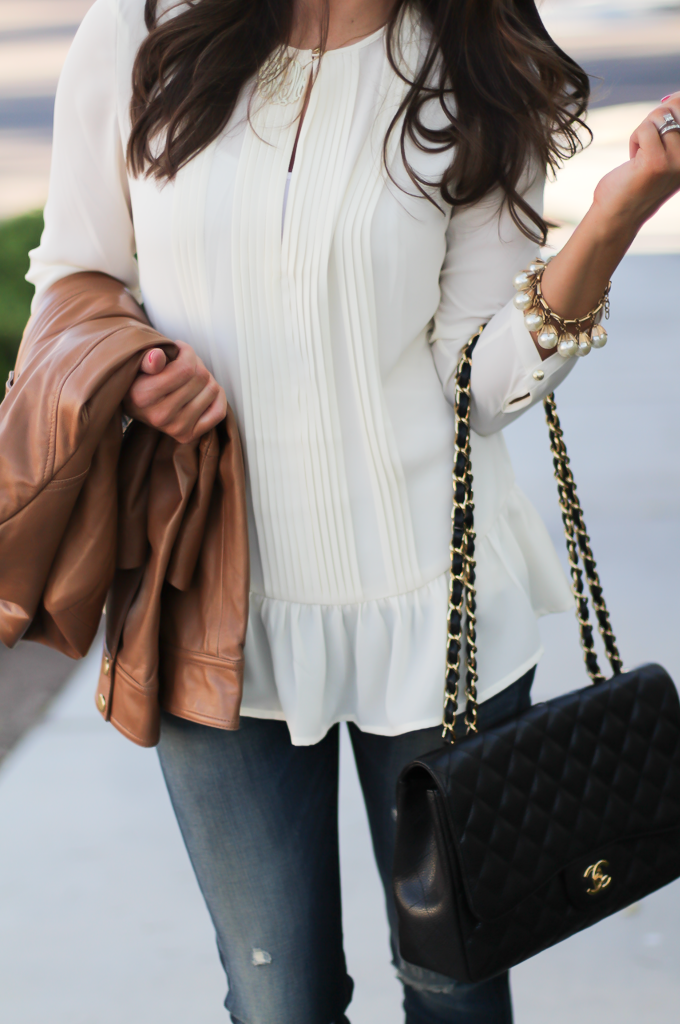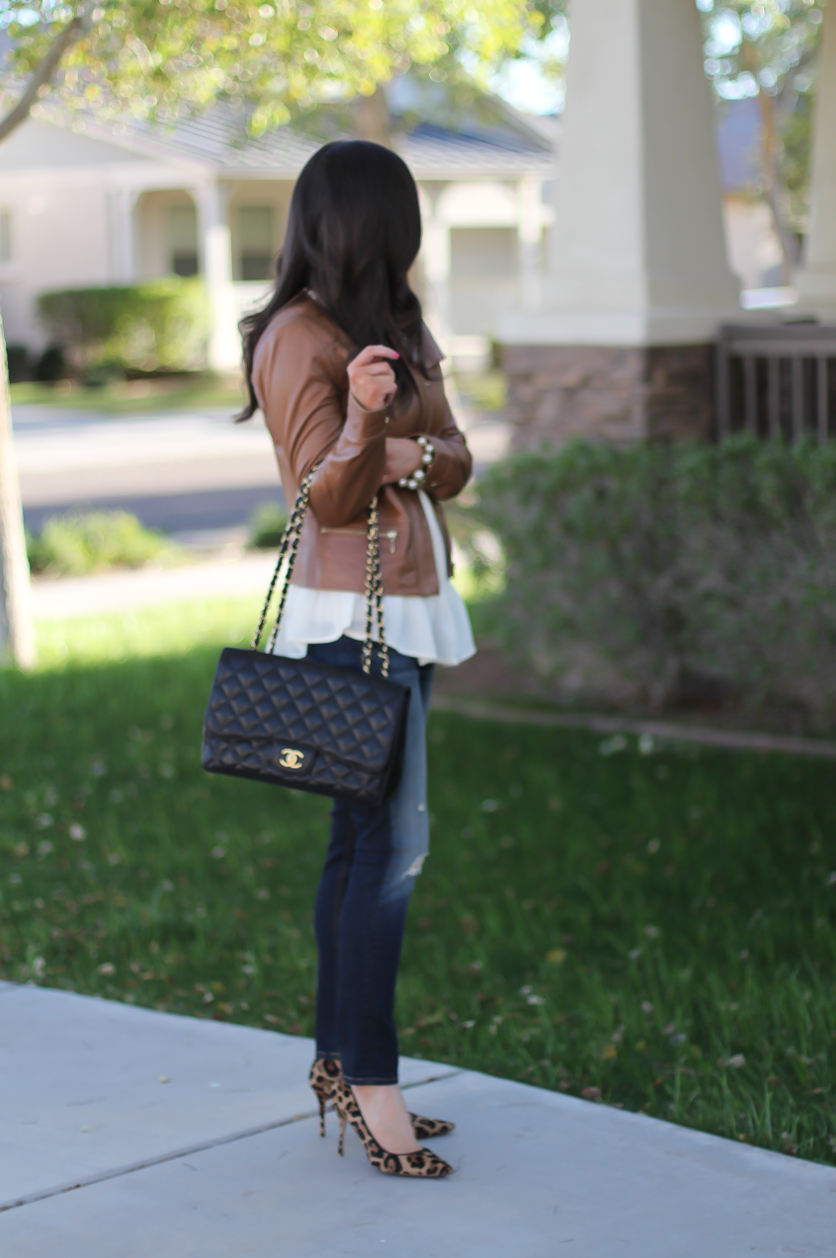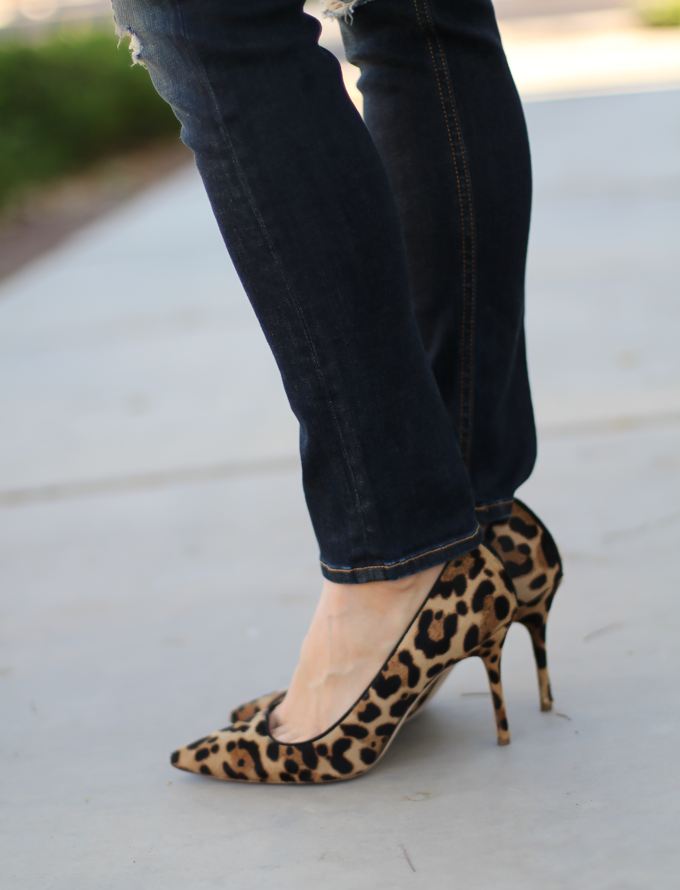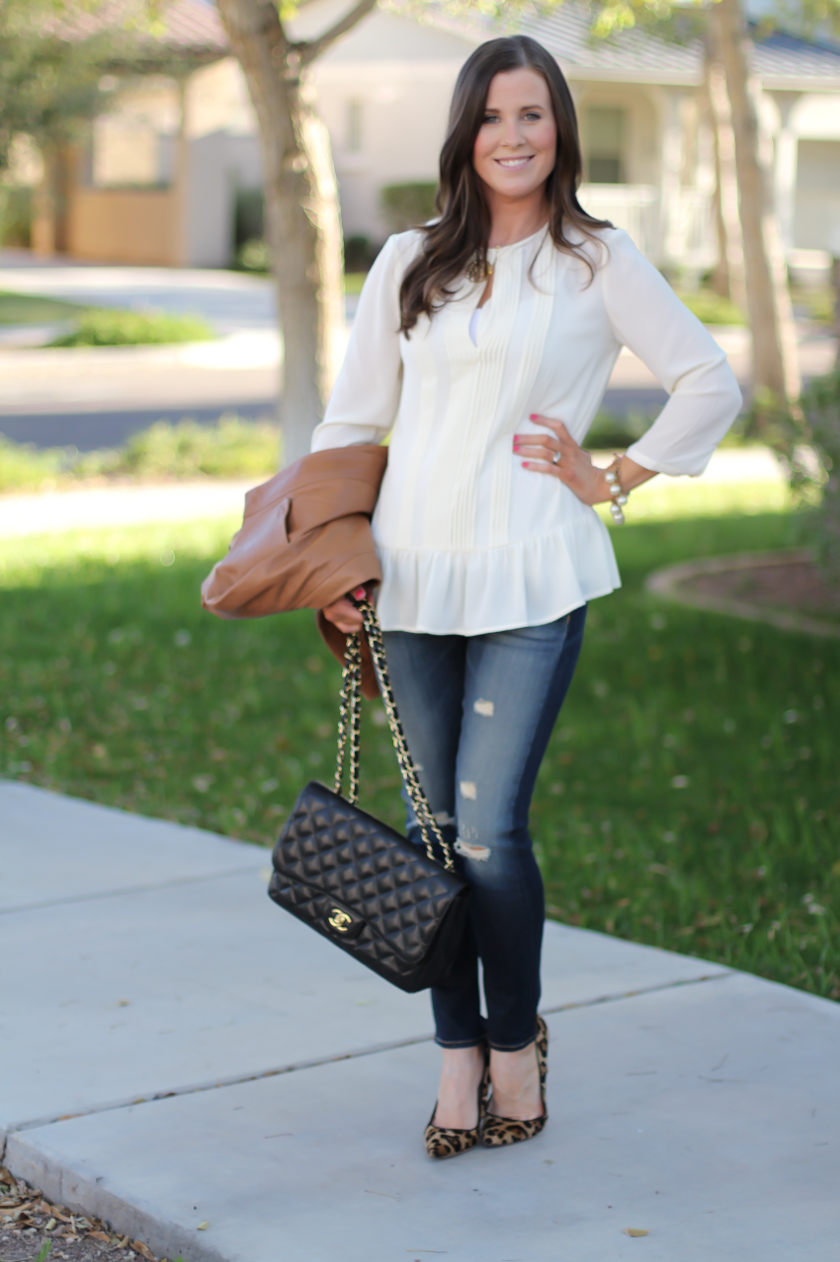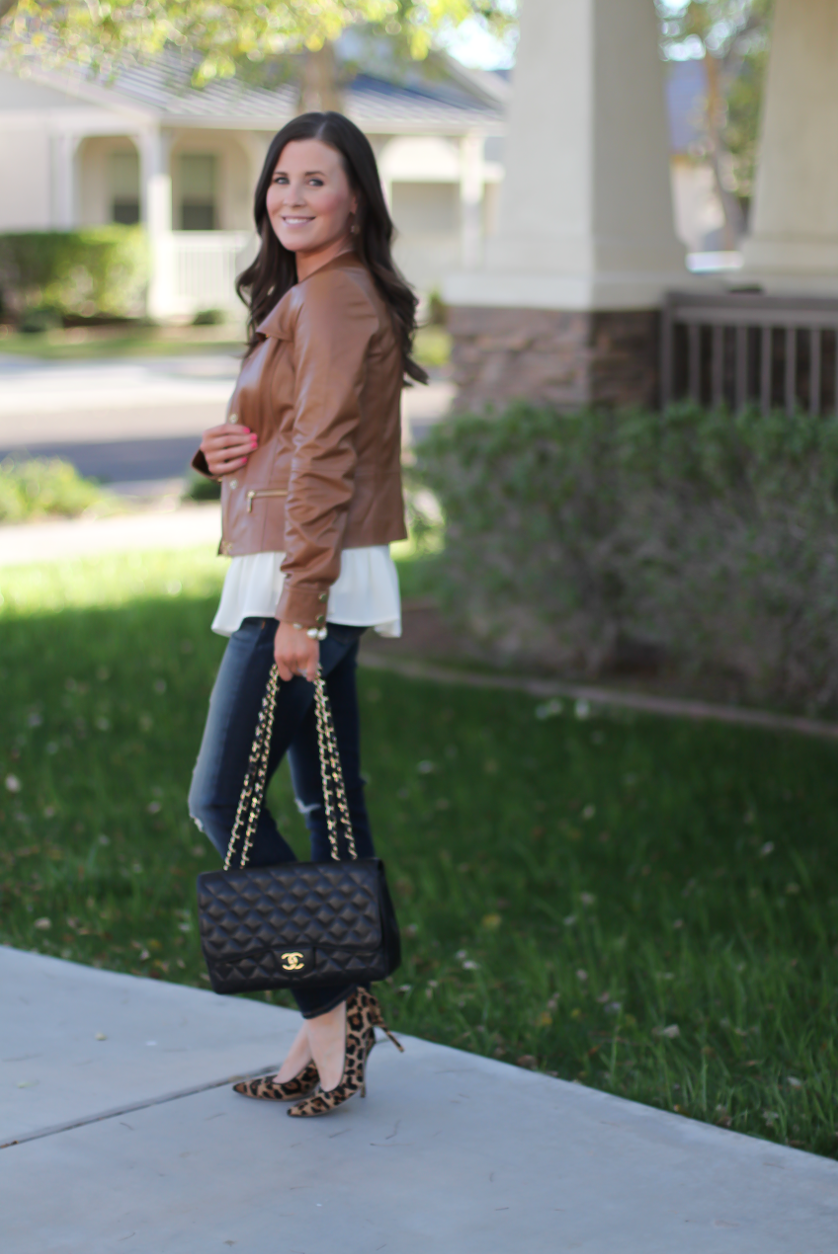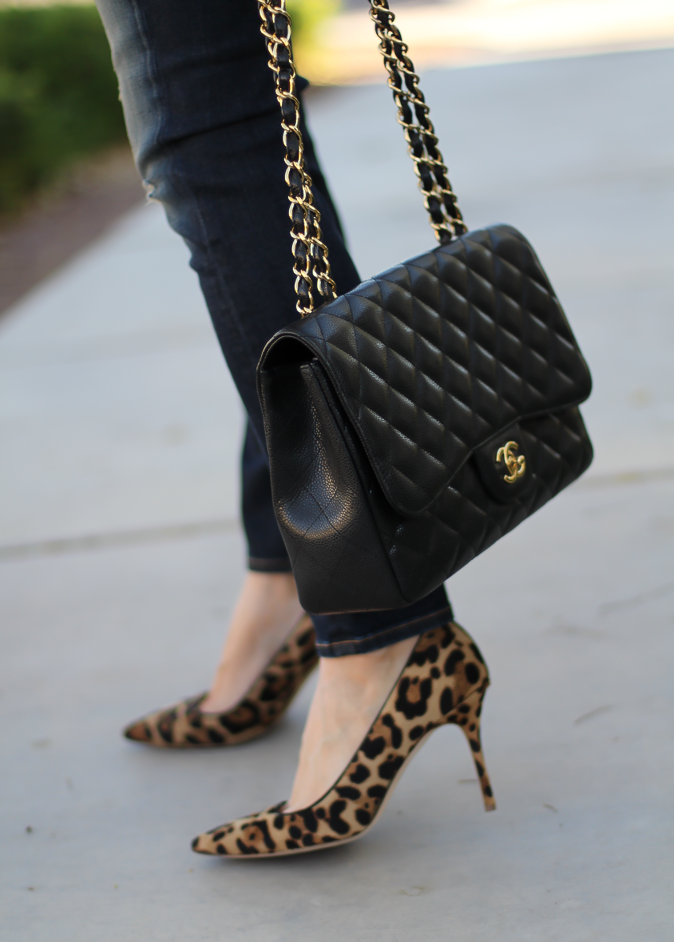 Nordstrom : Leather Jacket  |  Banana Republic : Blouse  (TTS, I'm wearing an XS)  |  Rag and Bone : Jeans, similar here  |  J.Crew : Heels, try these, these  |  Chanel : Bag, try this, this
March and warmer days are JUST AROUND THE CORNER!  Or – if you're like me, they're already here!  As many of you already know, I don't do the sun…but I sure love a little bit of color!  I'm all about the sunless tanner and I have a sweet little deal out there for those of you that are interested in trying some out from Rodan + Fields!
I'm looking for new Preferred Customers who want this Sunless Tanning Trifecta!  Micro-Dermabrasion Paste (can be used anywhere on your body!), Sunless Tanner, and the Moisturizer.  As a "Thank you", I'll send an additional tanner as a free gift!
See the links before for more information on the products!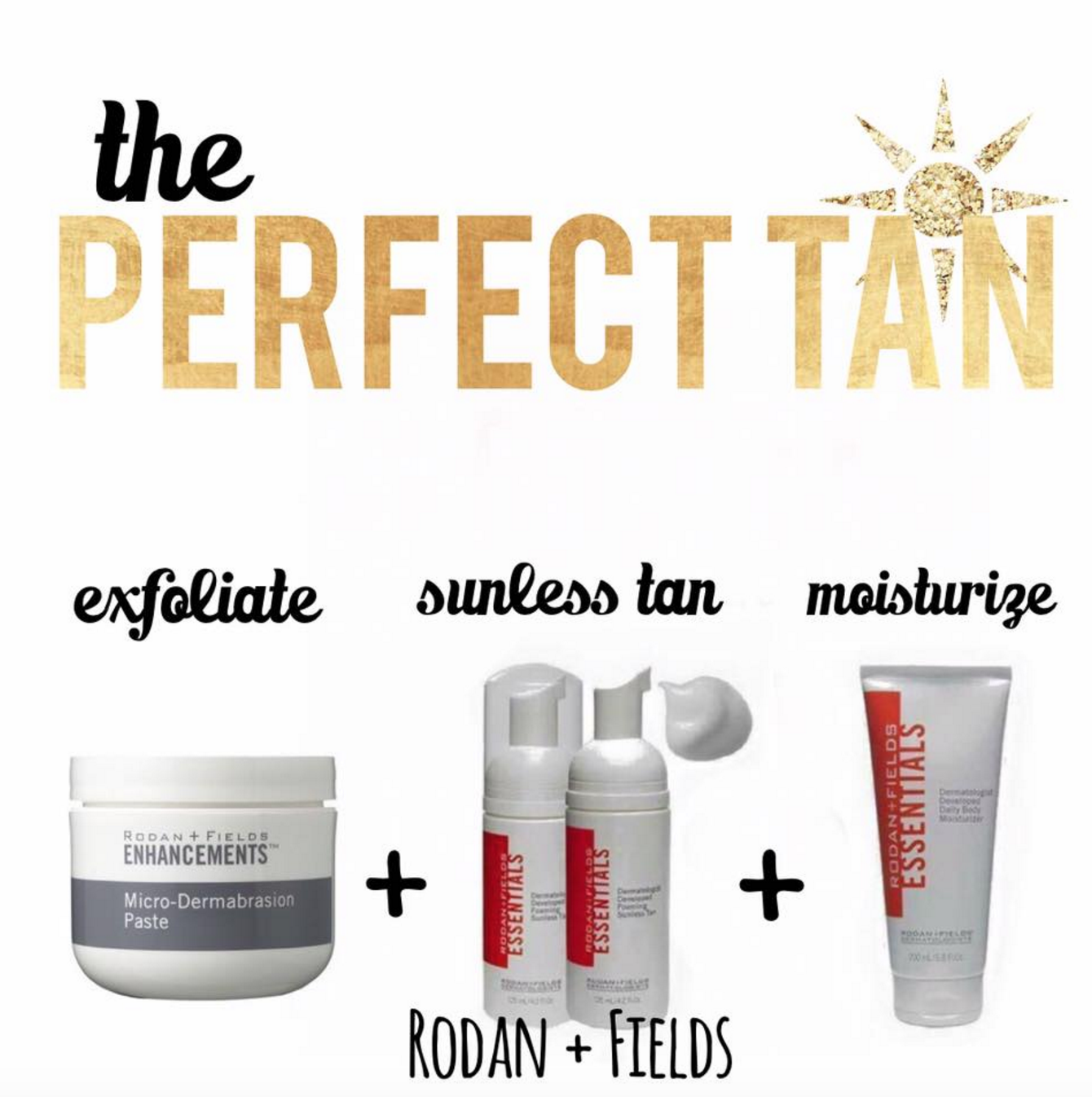 Micro-Dermabrasion Paste  +  Sunless Tanner  +  Moisturizer
And – as always, if you're interested in trying one of our 4 regimens (or Power Packs!) as a new Preferred Customer, a free eye cream (holy.grail.) is yours, free!
Try out our Solution Tool to see what it best for you!

Redefine  |  Reverse  |  Unblemish  |  Soothe
E-Mail me for more information : thenortheastgirl@gmail.com