My approach to shopping over the years has drastically changed when it comes to finding special occasion pieces.  Instead of waiting until something comes up or waiting until the last minute to find something special to wear, I'm constantly on the look out for pretty much…everything.  In Curt's job field, we are usually getting ready for some type of a formal or semi-formal type event 1, 2, or even 3-4 times per year.  I, for one, absolutely love these events.  I love getting dressed up and I love spending a special night out with my husband that doesn't involve ketchup on the table or a 45 minute wait at the door.  One of my favorite parts of these nights out is what you probably already know and that's finding the perfect dress to wear.  While I have repeated dresses in the past, I'm a sucker for something shiny and new and generally try and find something different for each party we attend.
Last week, I bought this leather skirt and also did a post featuring leather over at The Shopping Mama.  In my hunt for great leather pieces (real and faux, high and low) I came across so many lux leather pieces that I was instantly in love with.  While most of us don't have a lifestyle that calls for leather every day, this is one of those cases where I would find a timeless piece and keep it safe in my closet for those special occasions that come up now and again.  Invest if you'd like or find a deal that makes you comfortable.
Below is 3 leather dresses that I found over the past week.  Priced, high to low and a vegan one for those that don't want to break the bank.  They can be dressed up for a cocktail party or even just enough for a girls night out.  It's a timeless cut and while you won't wear it every weekend, you'll know you have something to wear and be memorable when you need it.  I also couldn't help myself but I threw in a few options for some knock 'em dead shoes to wear with that amazing dress you'll have on stand by.  Enjoy!
Has anyone else changed their shopping habits over the years?  What do you differently?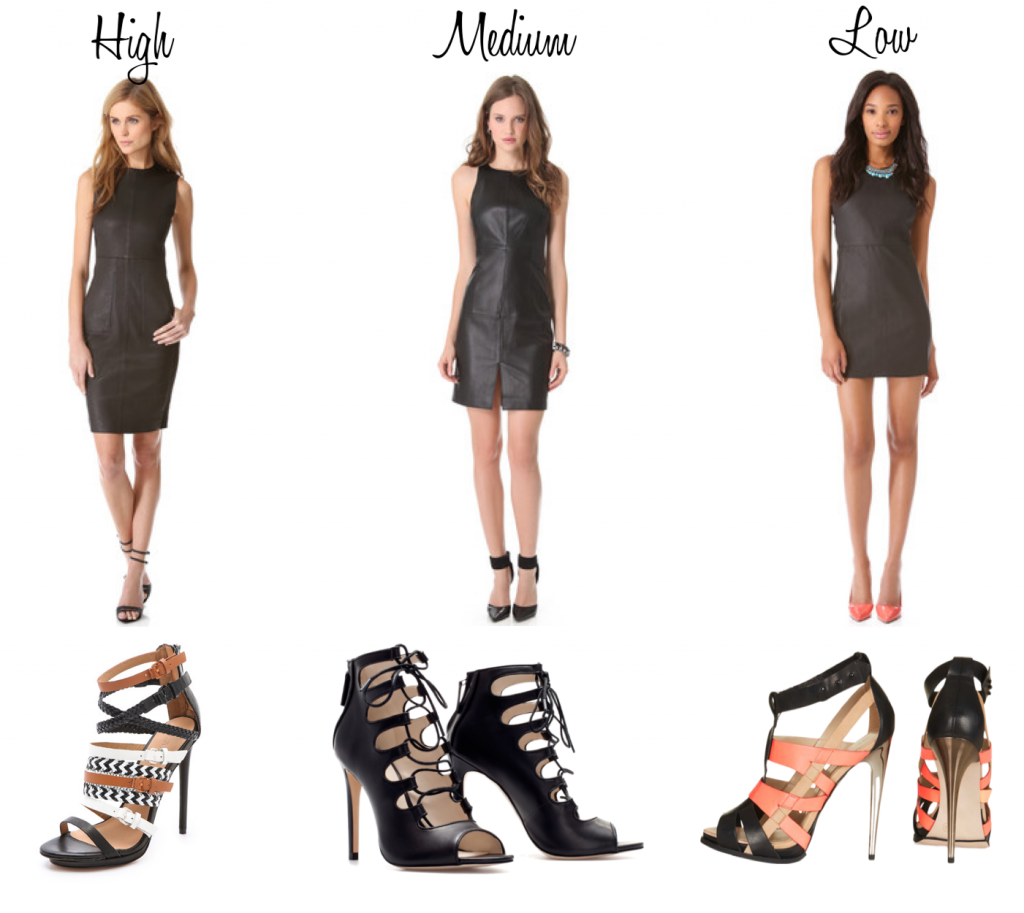 Price:  High Dress / Medium Dress / Low Dress
Heels (left to right): 1 / 2 / 3