Oh. My. Stars.
Ladies, have you previewed the sale options at Nordstrom this year?  Excuse me, while I hide my plastic in order to keep my budget in check this month!  While I can guarantee some sweet deals will make it home with me this year, I just have to share all my favorites with you while I decide what I can't live without!  Aside from the amazing deals that Nordstrom offers on CURRENT designer pieces, they still have the best customer service out there.  You can't lose!
This post is just a preview of a big "must have" post I'm working on for Monday!  I literally couldn't wait to share my favorites!!!!
So, here it goes: I'm not sure what you're looking for right now or for fall, but, if you're looking for leather…now is the time to buy! I just look forward to this sale every single year and it never fails to impress. I've written about leather a few times already in the past few weeks and I was so excited to see some great choices available right now…ON SALE!
Like I said, keep your eyes peeled for a bunch of posts through the week of my top picks from the sale but here's what is on the top of my list RIGHT NOW!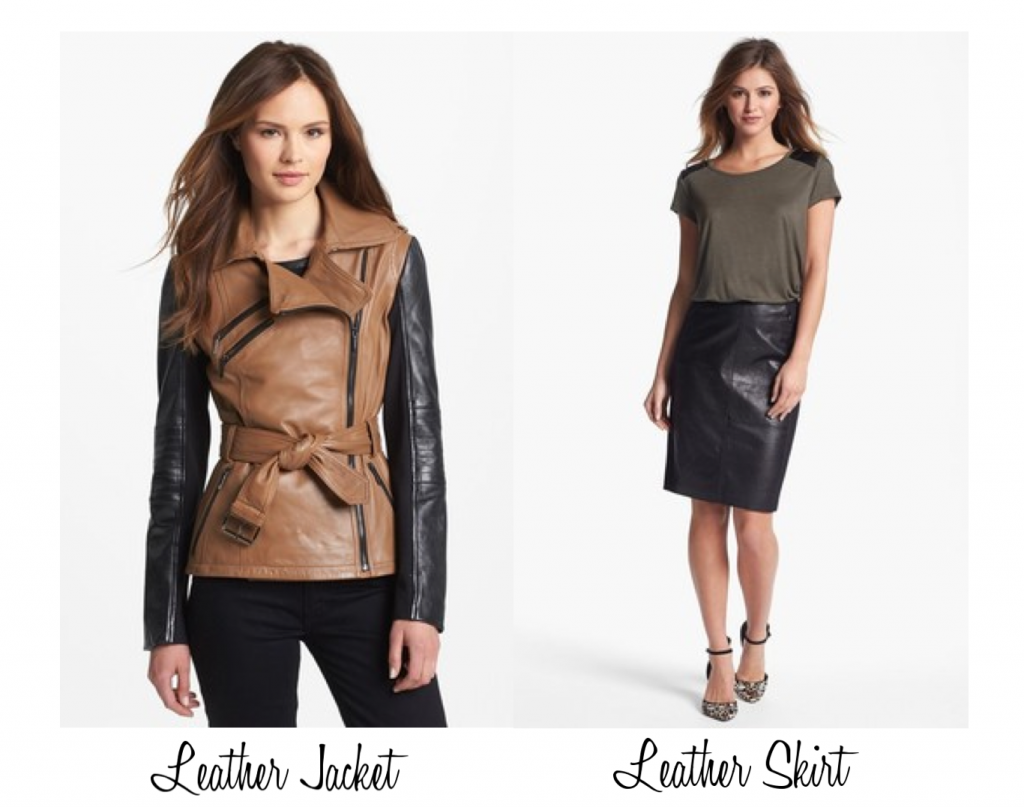 Leather Jacket / Leather Skirt