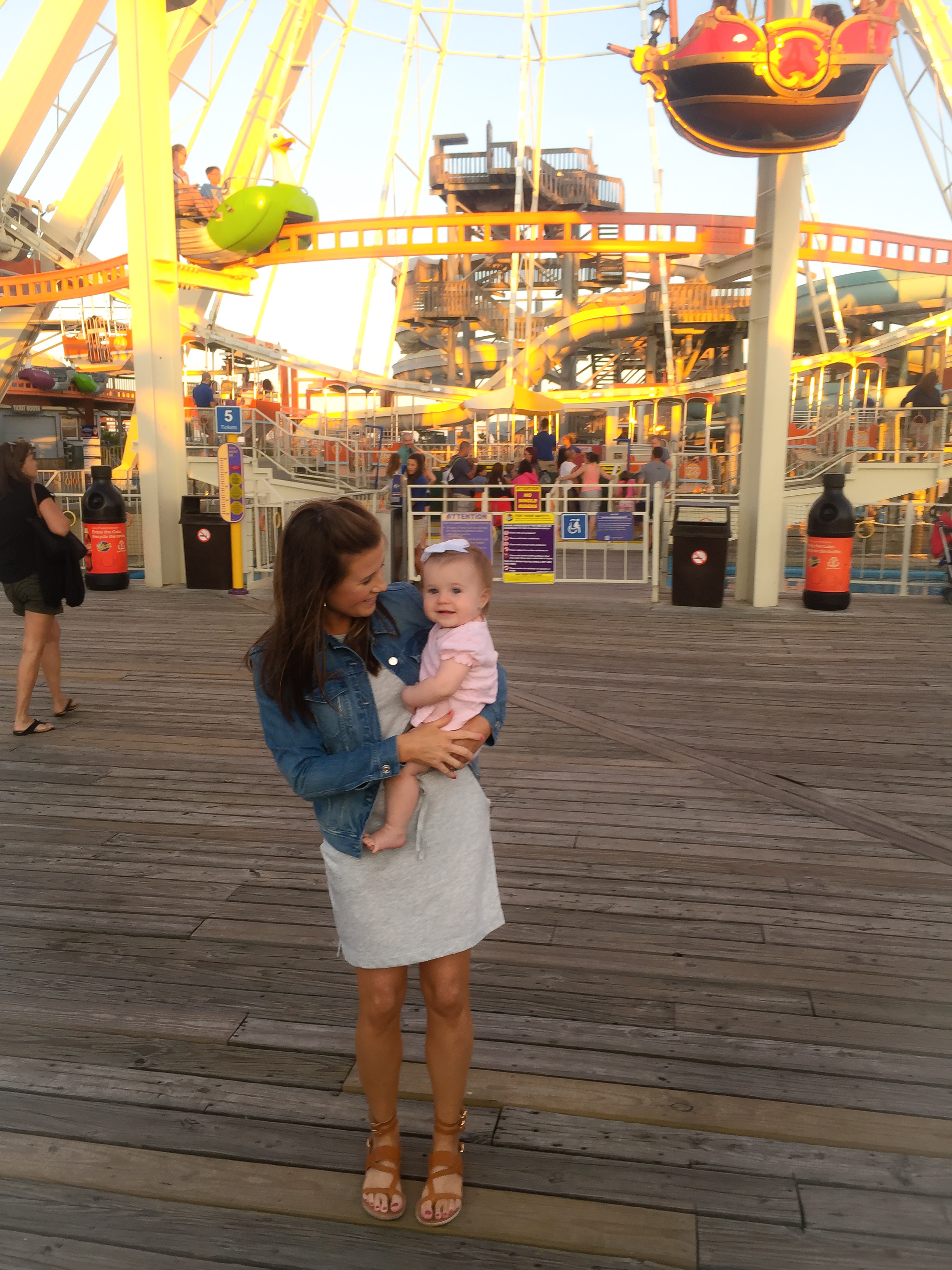 Grace had her 1st trip to the Boardwalk this week and she LOVED the lights and sounds!  I rode ALL THE RIDES with Ava, we ate water ice, funnel cake, and I had a big fountain coke!  #guiltypleasure
We are having the best time with family and look forward to this every single year.  I only wish Curt could be here but hopefully he's enjoying the 5 million videos and pictures we send him each day.
Early in the summer, I did a style board with these sandals on them have watched them ever since.  Worth the wait, they're beautiful, well made and after 4 hours walking the boardwalk last night, I can safely say that they're super comfortable, too.
Have a great day, everyone!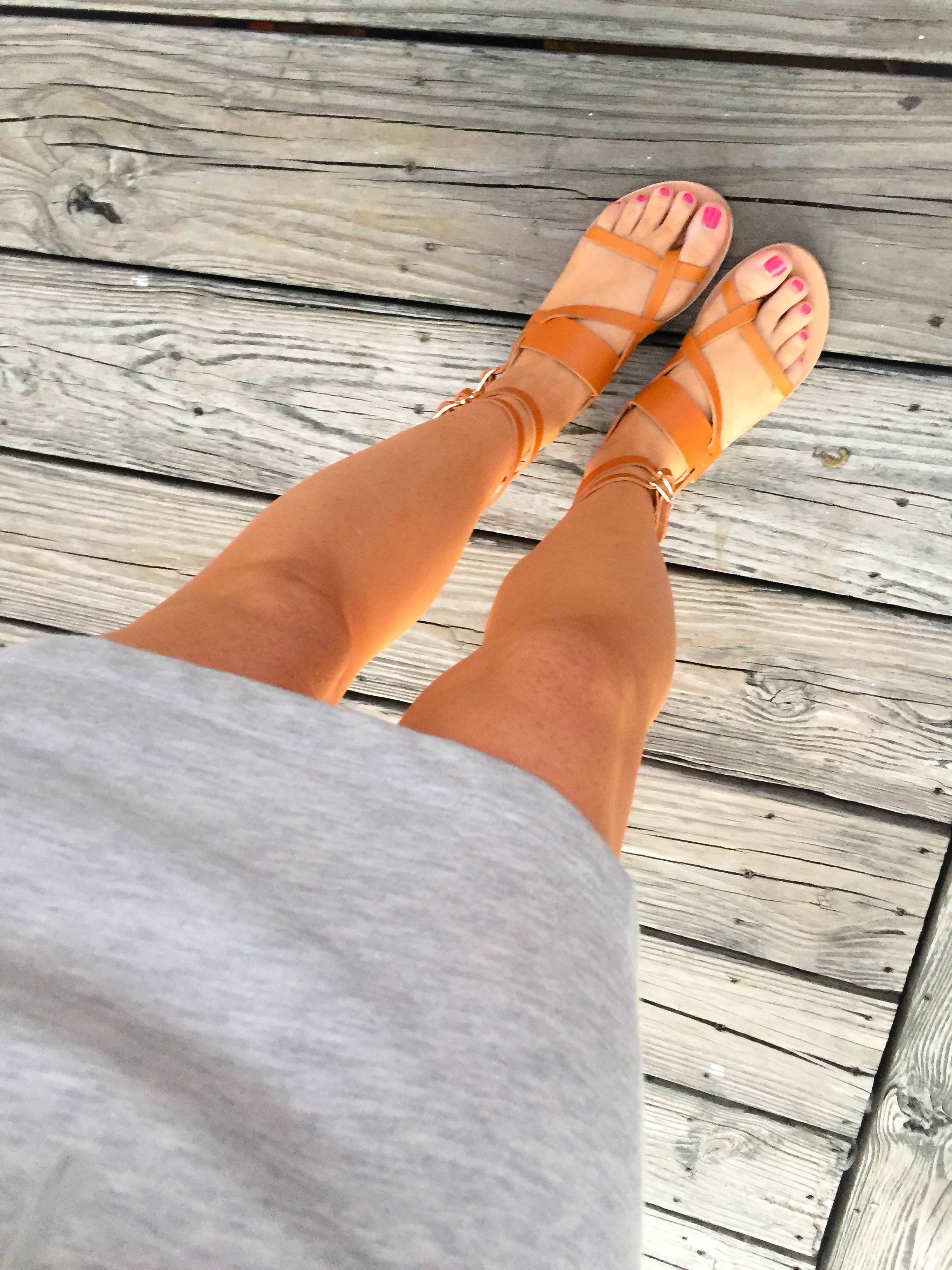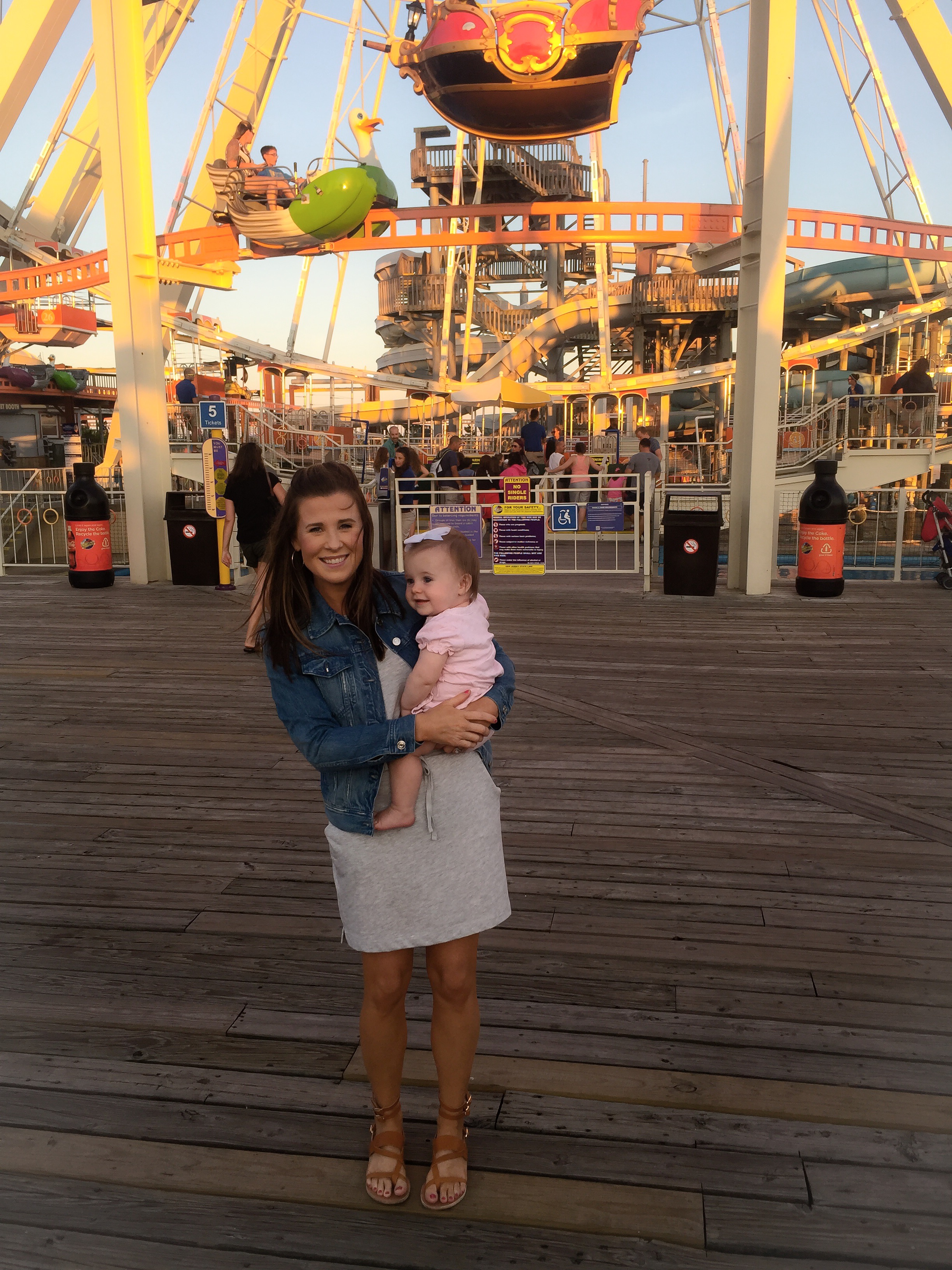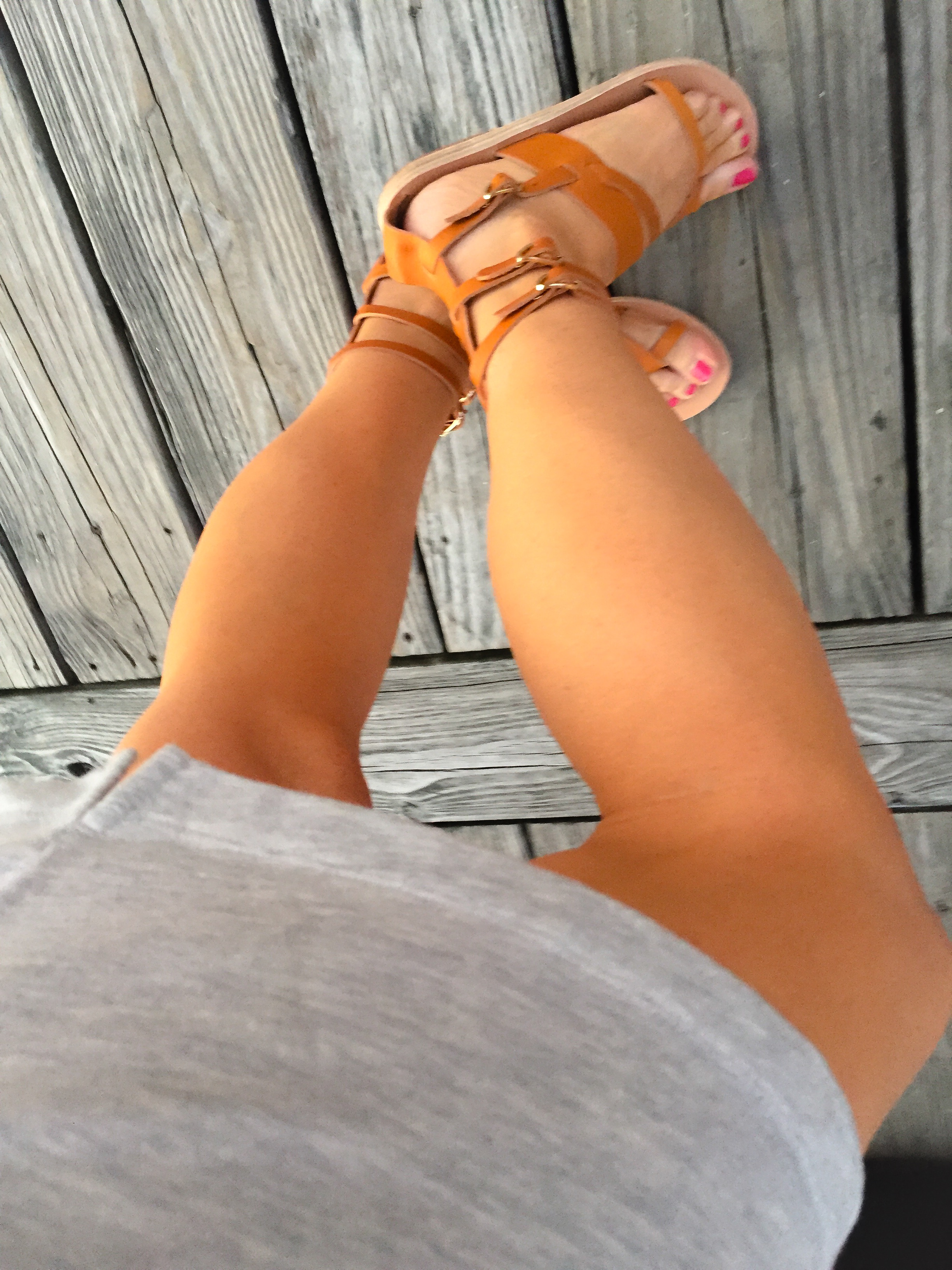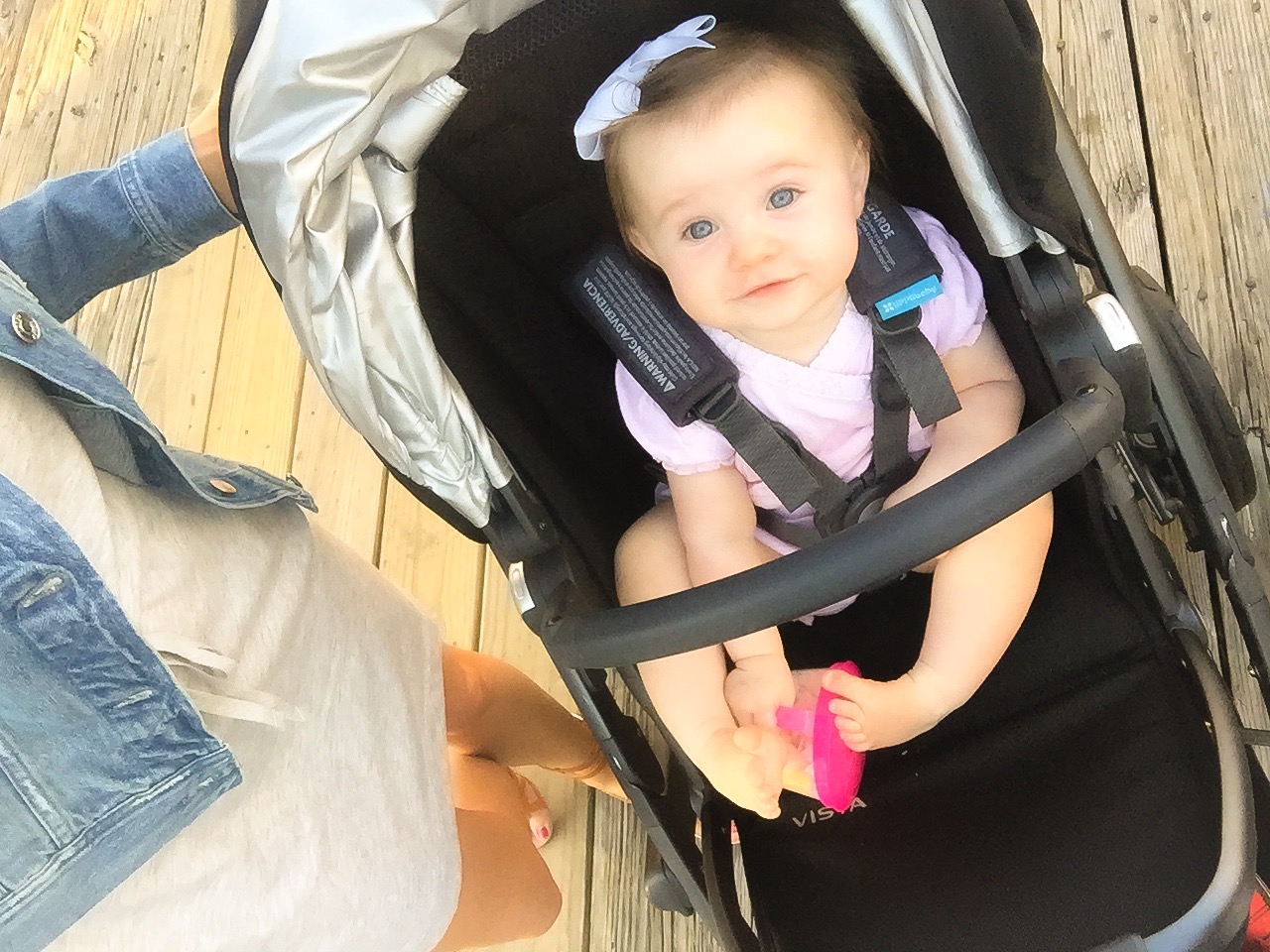 Loft :  Dress (TTS, I'm wearing an XS)  |  J.Crew : Denim Jacket (TTS : I'm wearing a XS)  |  Shopbop : Gladiator Sandals  |  Nordstrom :  Earrings  |  Kate Spade : Travel Wallet