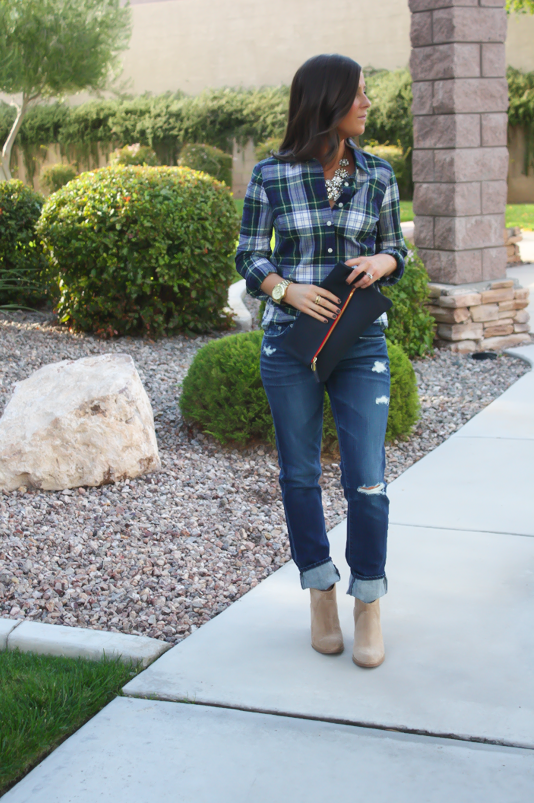 Plaid and booties, on repeat?  Check!
I'm not even kidding, I think I had this exact same shirt back in 1995 when grunge was literally taking over and wearing oversized flannel shirts was all the rage.  And, no, I couldn't find myself to be anything but preppy back then, but I tried!  Even today, I had to find a way to spice this look up and breaking out my favorite crystal necklace was exactly what I was looking for to try and do that.
I have a feeling checks and patterns are going to be showing up a lot for me this season and J.Crew is doing a fabulous job making sure that happens!  Their button down and popover selection is pretty hard to resist these days.  (…and clearly, I didn't.)
Who else is loving plaids this season?
Have a great Wednesday, all!  I sure do love a short week!!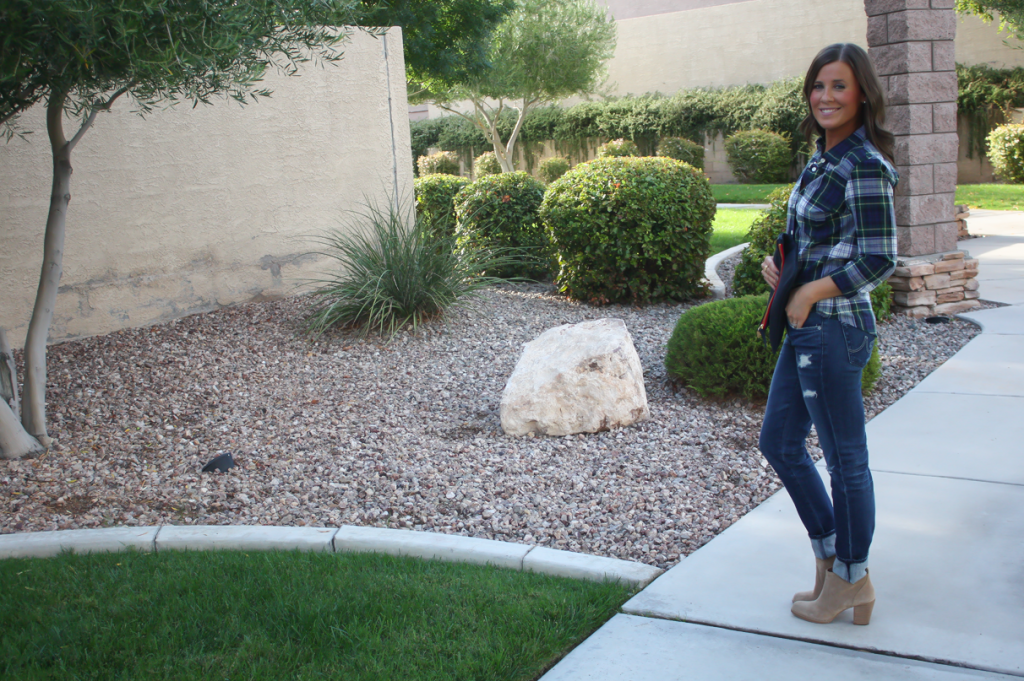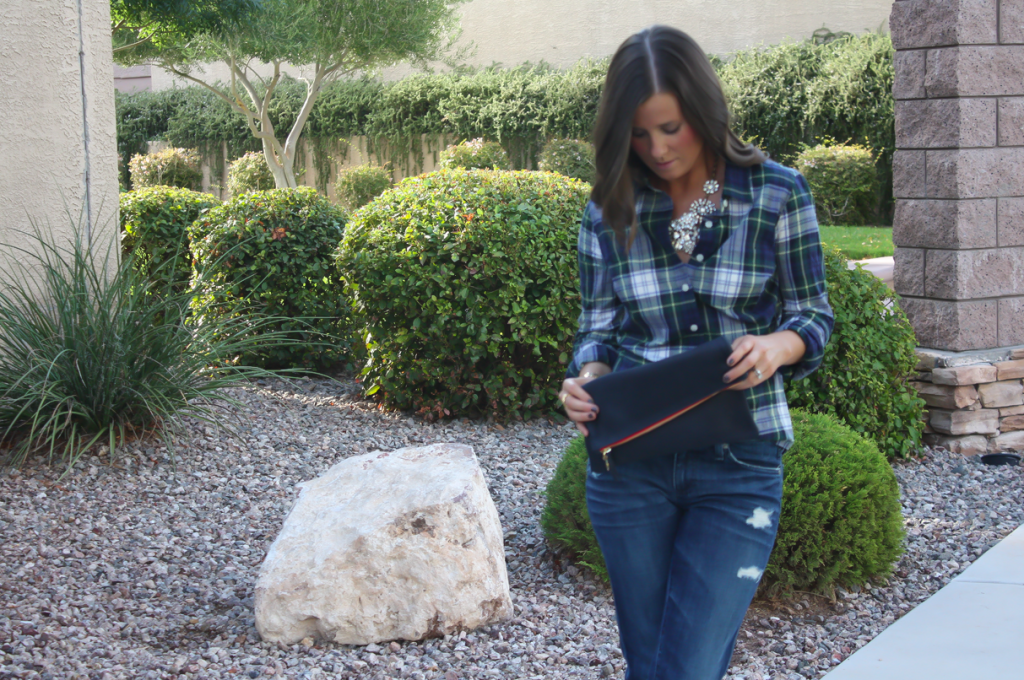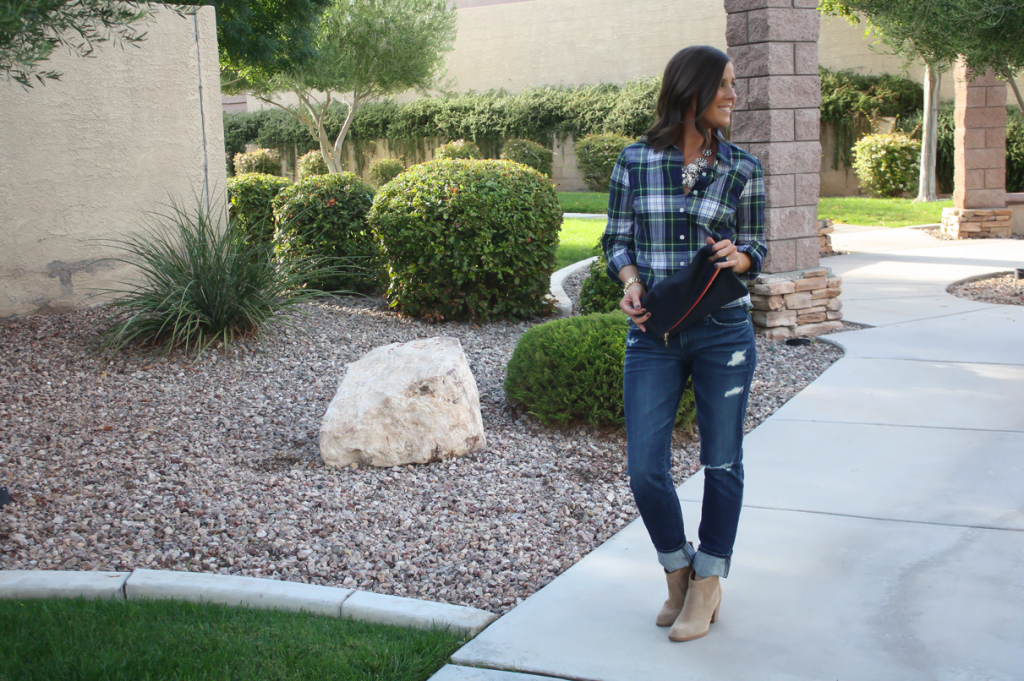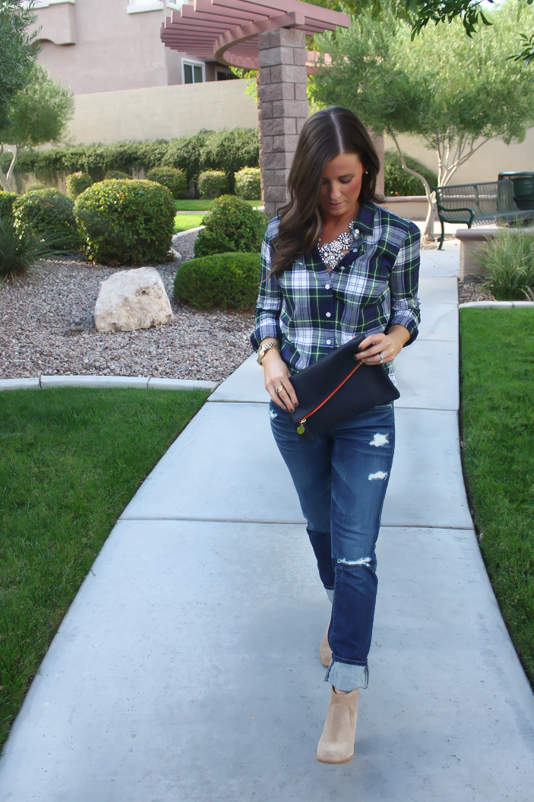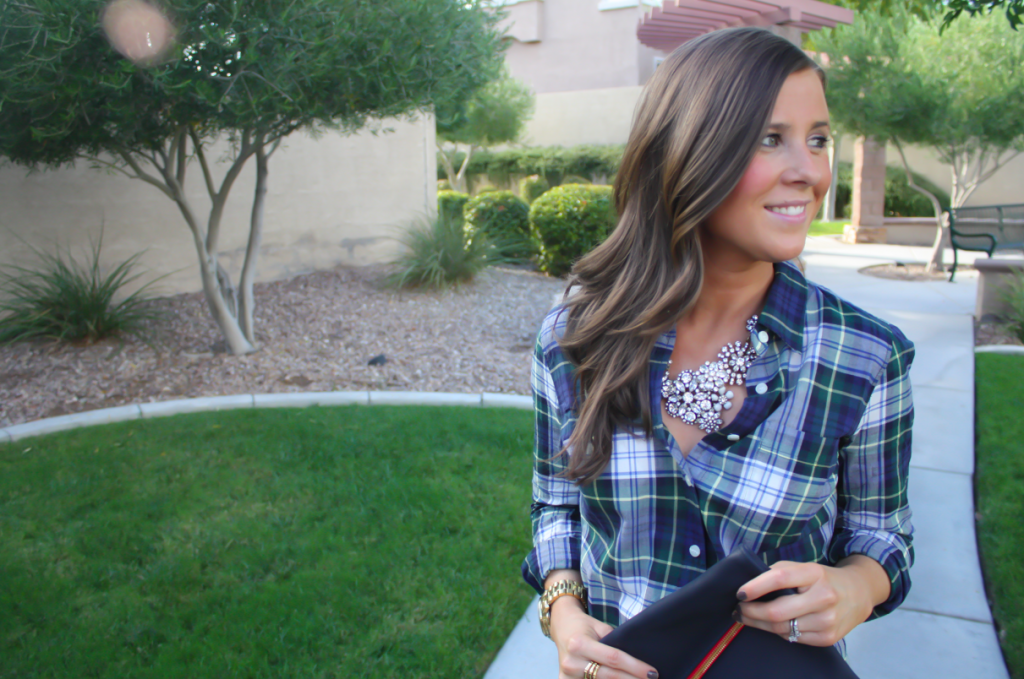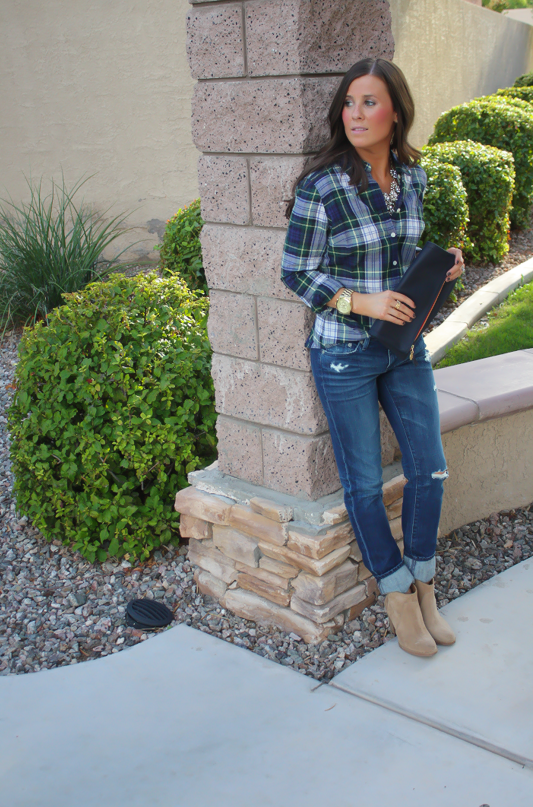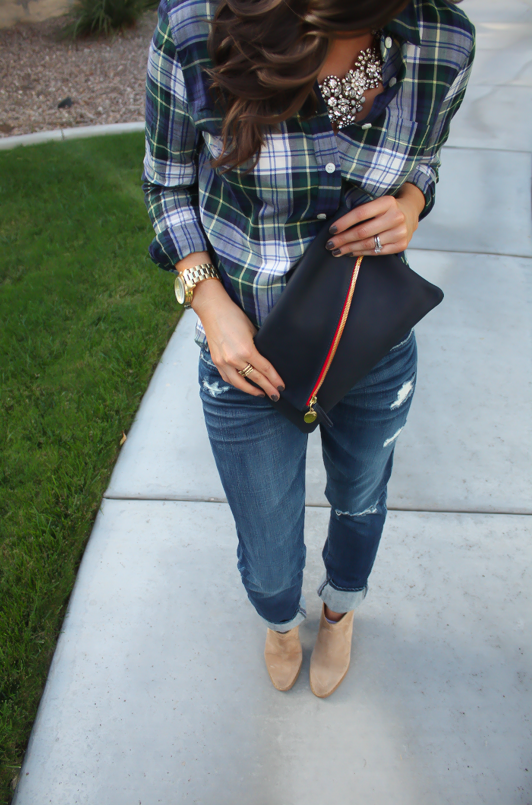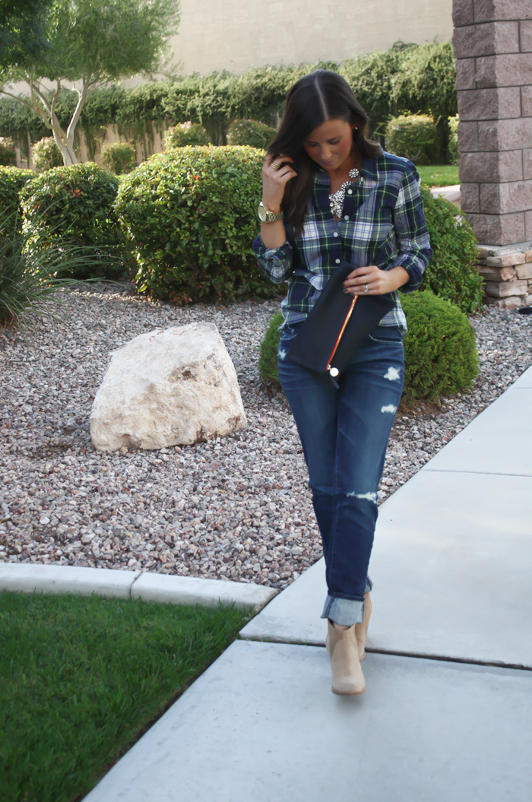 Plaid Button Down, loving this one / Distressed Skinny Jeans, similar here, here / Booties, or here, similar here, here, here / Clutch, also here, here / J.Crew Lattice Necklace, similar here, here