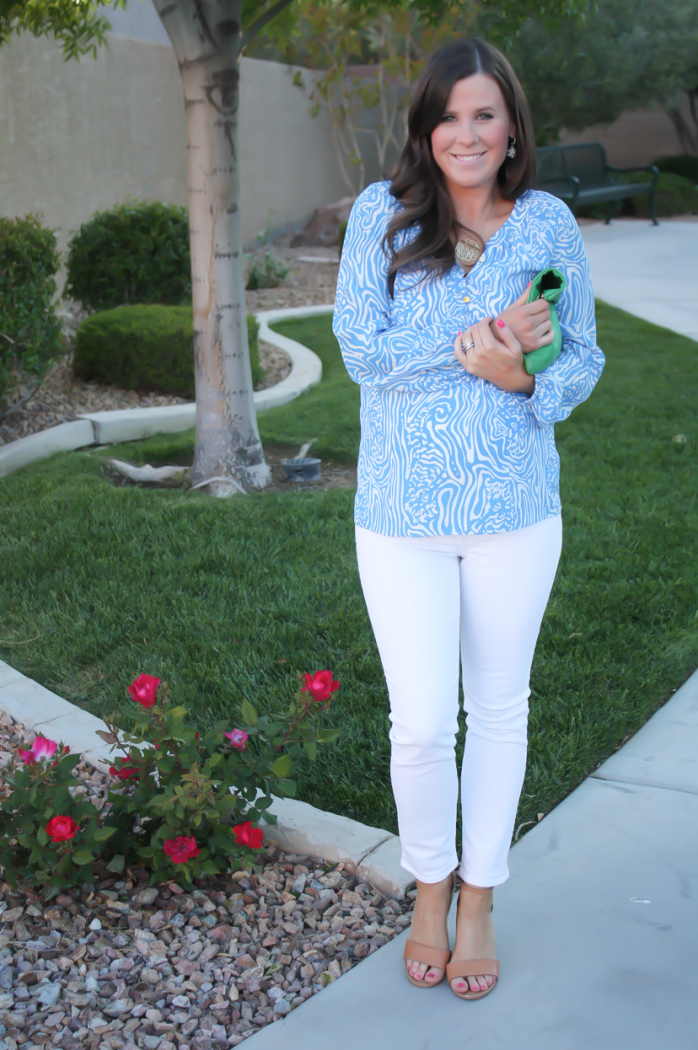 I'm sure this goes without saying, but pretty printed blouses with a generous, yet flattering, fit have been one of my go-to's over the past few months.  Oh my goodness – so comfortable and easy to wear, especially with white jeans!  I've become somewhat of a collected of these silk beauties because I'm pretty sure they're going to be classic pieces that I call on time and time again.
This is a big week for the baby and I because we're finally into our 30th week of pregnancy!  Even though I technically started my 3rd trimester two weeks ago, I'm excited to finally hit 30 weeks.  I can't even believe that in just a few short months a little girl will be here to take over our worlds…in the best possible way.  My goodness – I have so much to get ready before she arrives.  Ava is so excited and it's pretty much all she talks about anymore…  We all love her little sister so much already.  To be honest, so much has changed in the past 6 years I'm feeling a little like a fish out of water!  I think the important things (like actually caring for the baby…) are so natural and going to come back to me as soon as she's born….but sometimes when I see my girlfriends with all their newborn and baby gear, toys, and such, I think to myself – yikes!  What on earth is that and do I need one too?!
Well, on my laundry list of things to accomplish this week I'm trying to make a list of all the new things we need that have to be replaced from Ava or just bought new.  Any new mommas out here have any recommendations on what I should check out?  Ava was born in '08, so surely there's a few "must haves" out there that I need to see, right?!
Have a great Tuesday, everyone!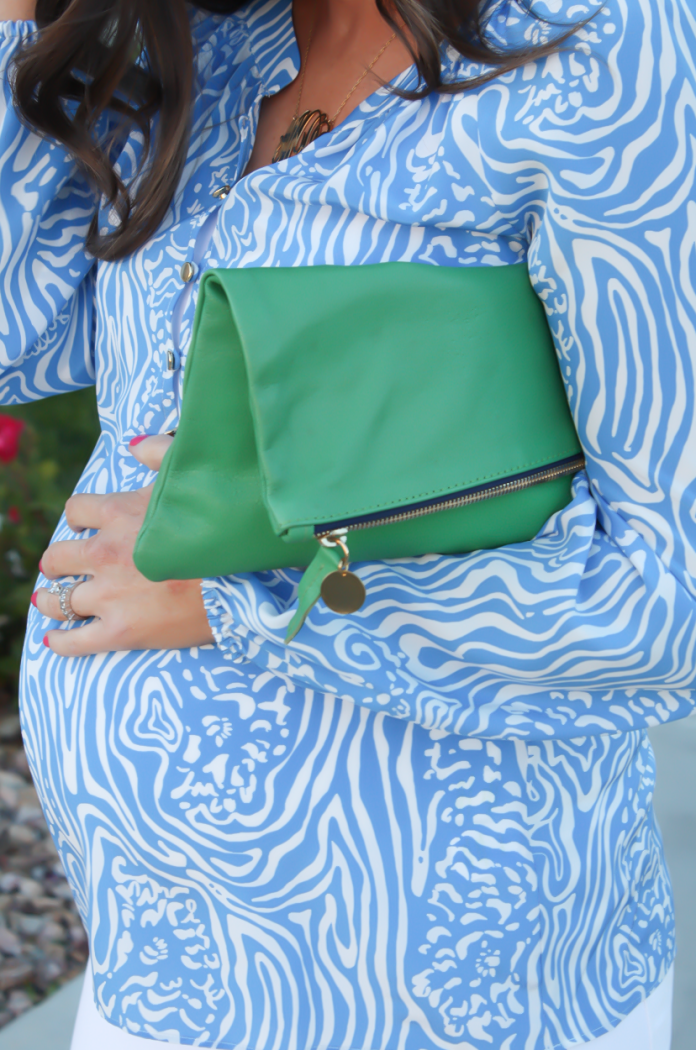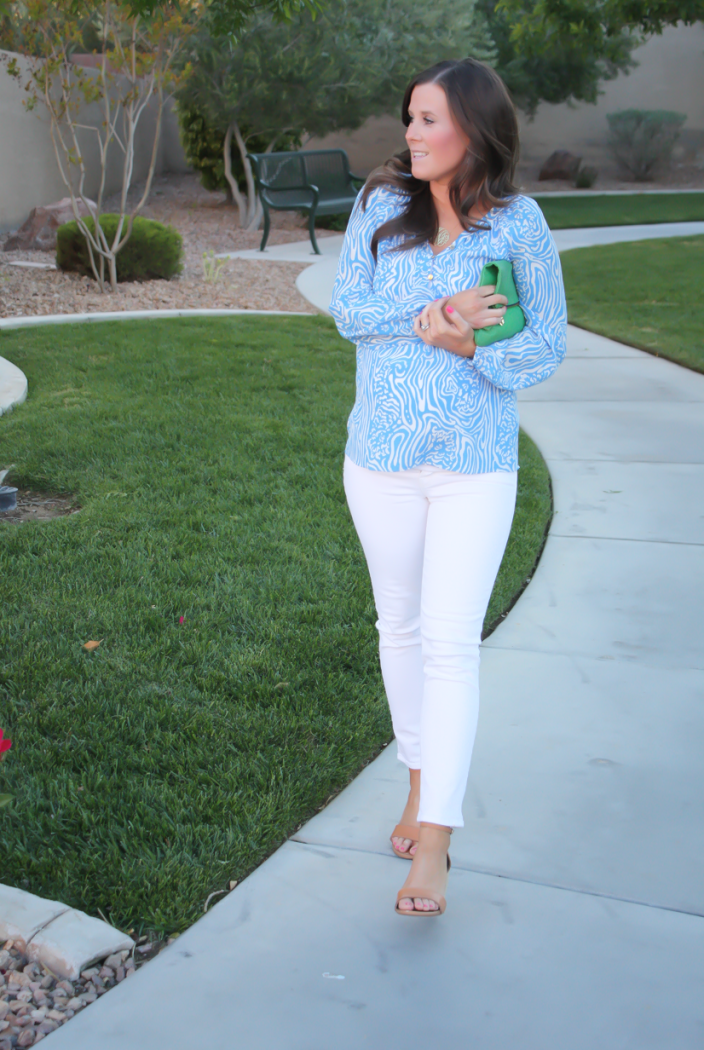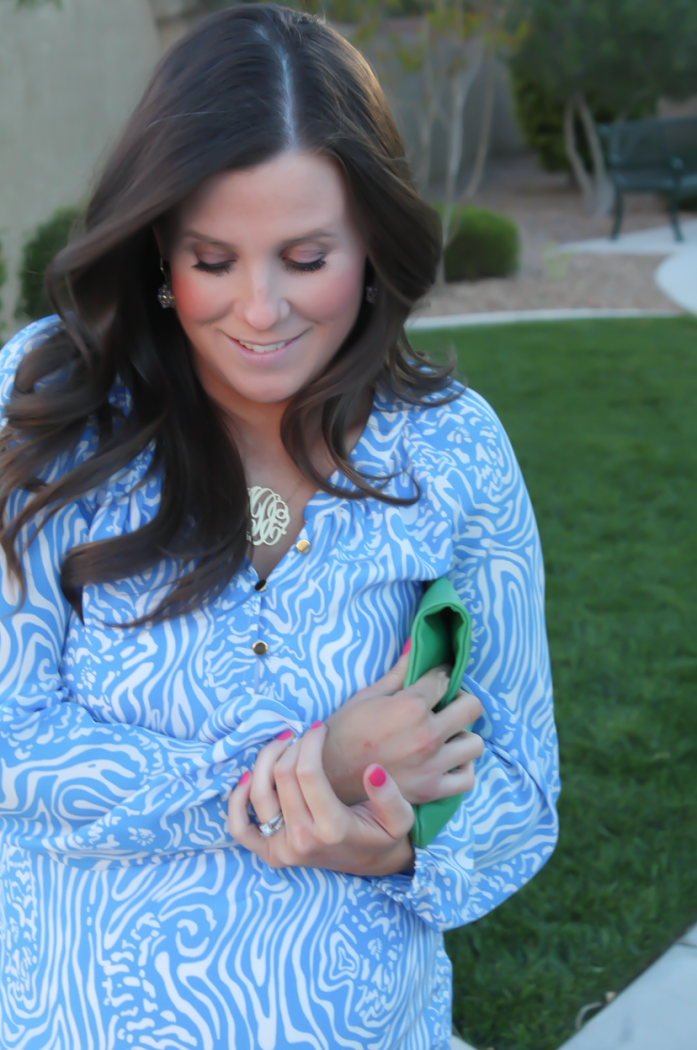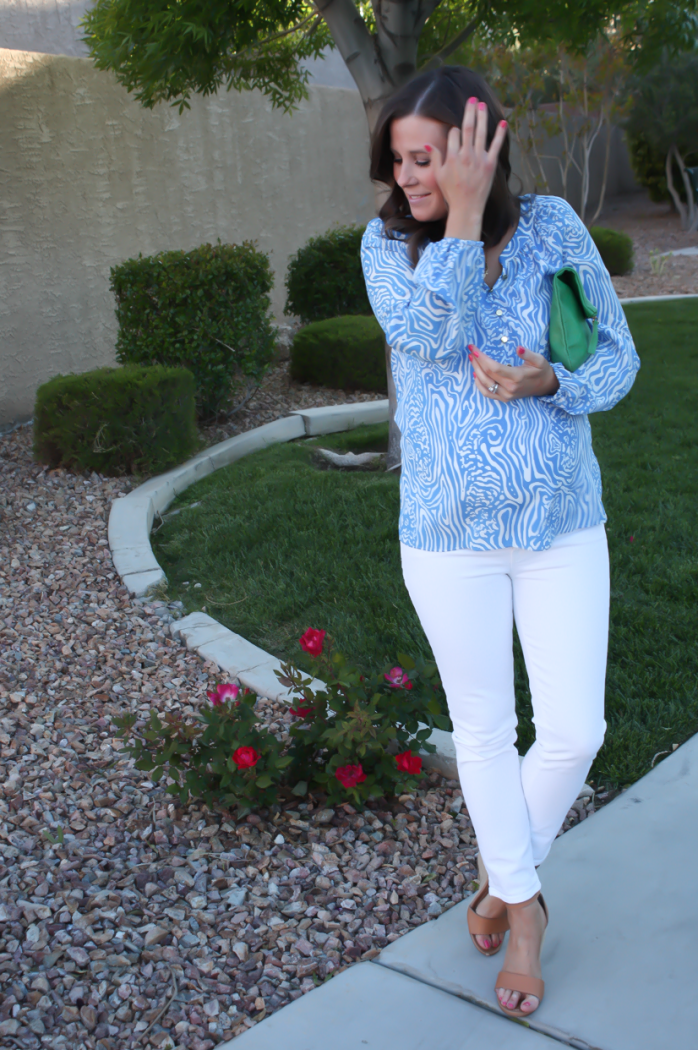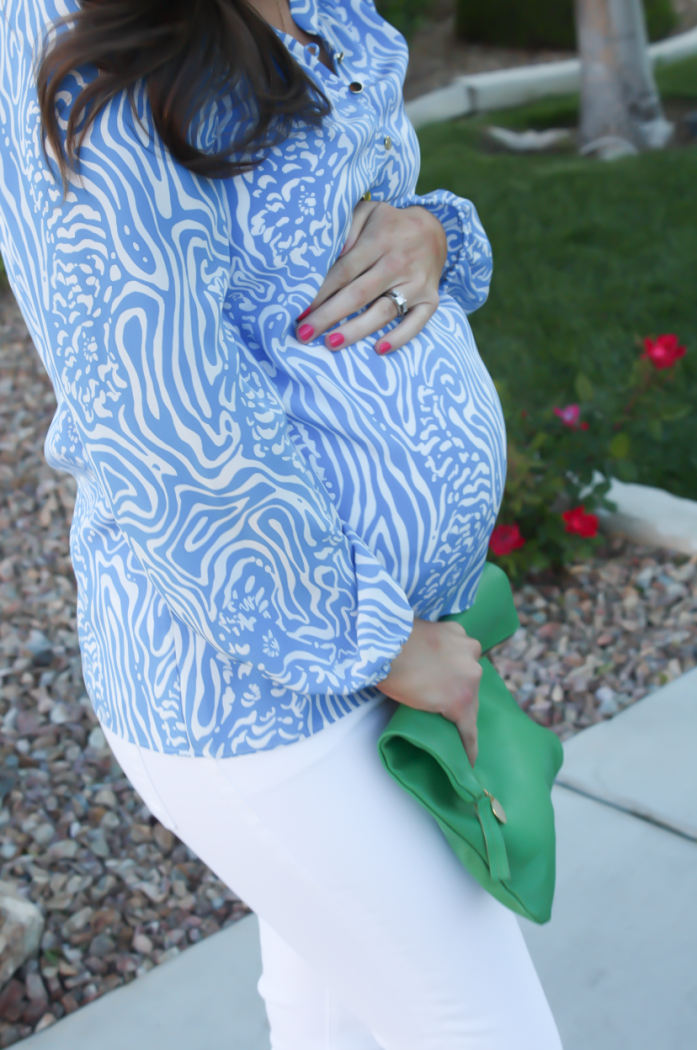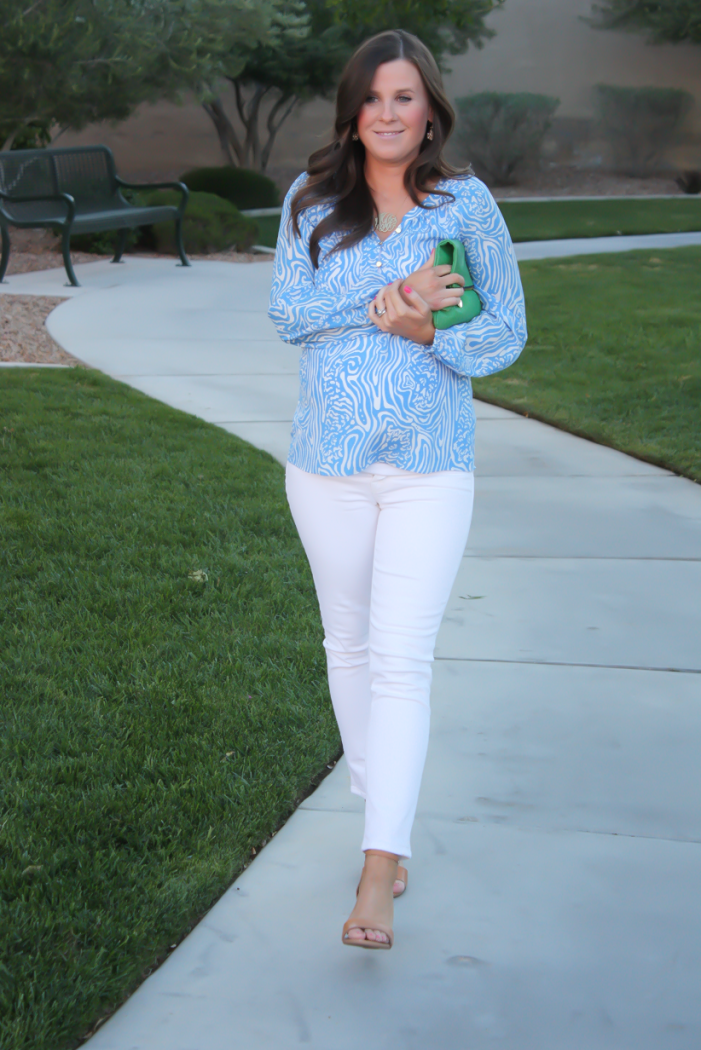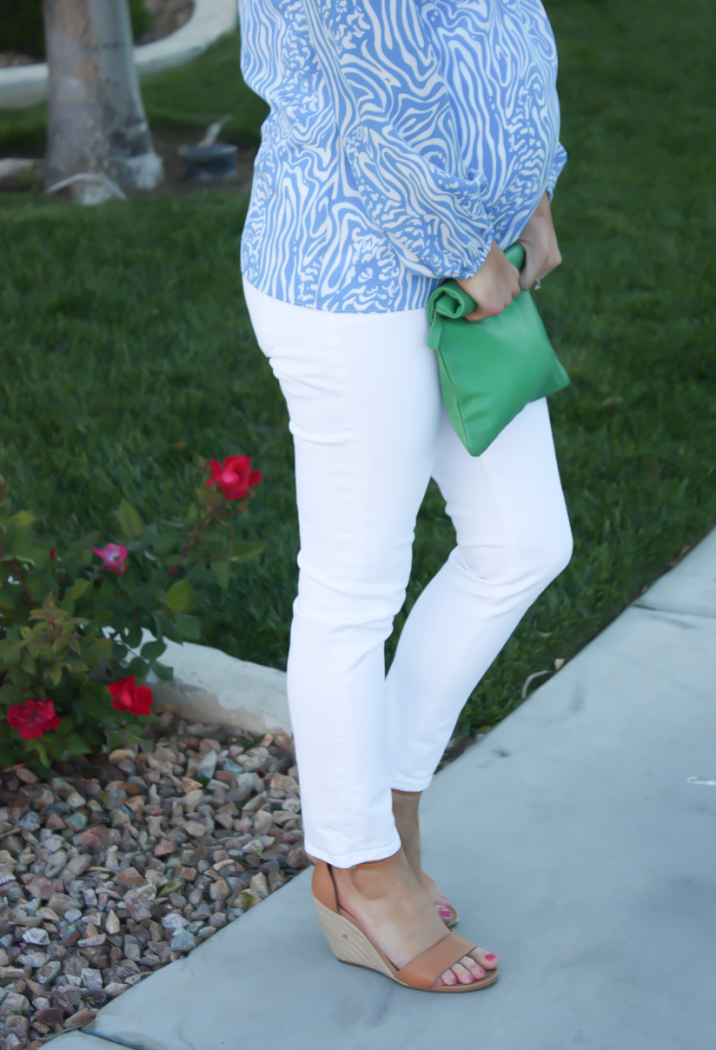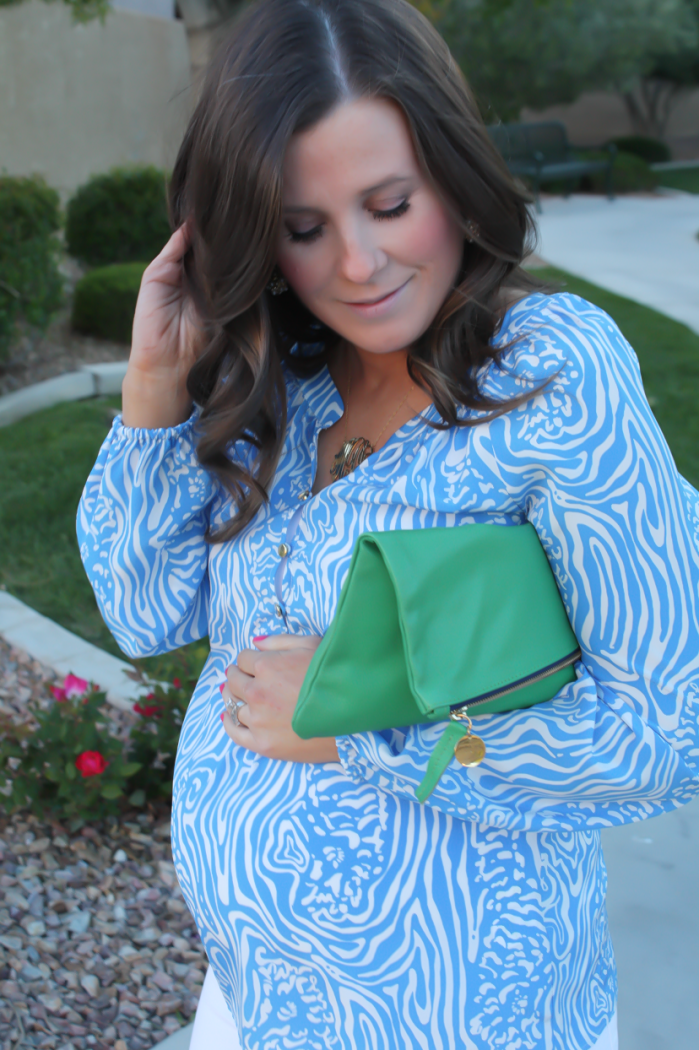 Lilly Pulitzer : Blouse  |  J Brand : White Skinny Jeans  |  Seychelles : Wedge Sandals, try these, these, these  |  Clare V : Clutch  |  Jennifer Zeuner : Monogram Necklace
Insta Update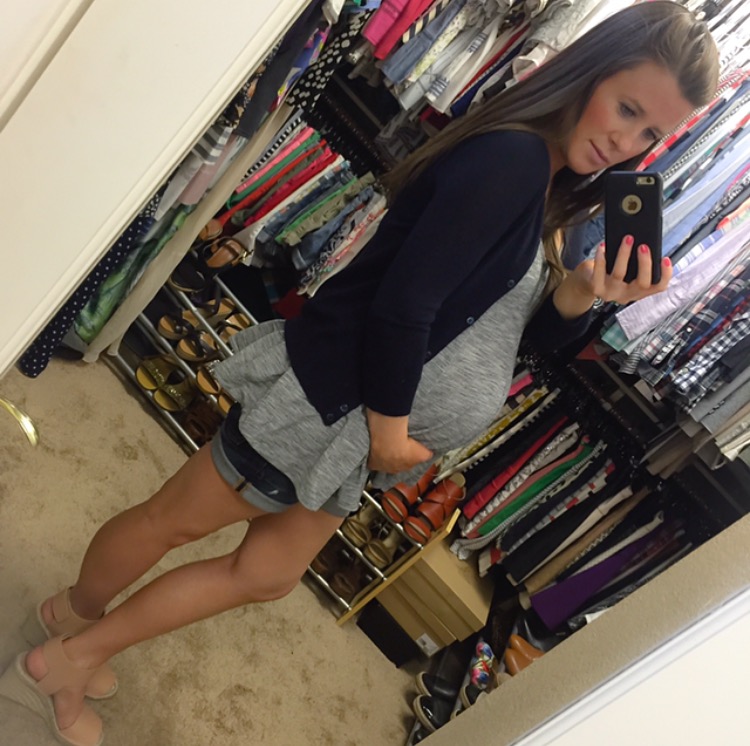 Cardigan  |  Tank, non-maternity version  |  Denim Shorts  |  Wedge Sandals, here, here, try these
Planning a getaway for Memorial Day?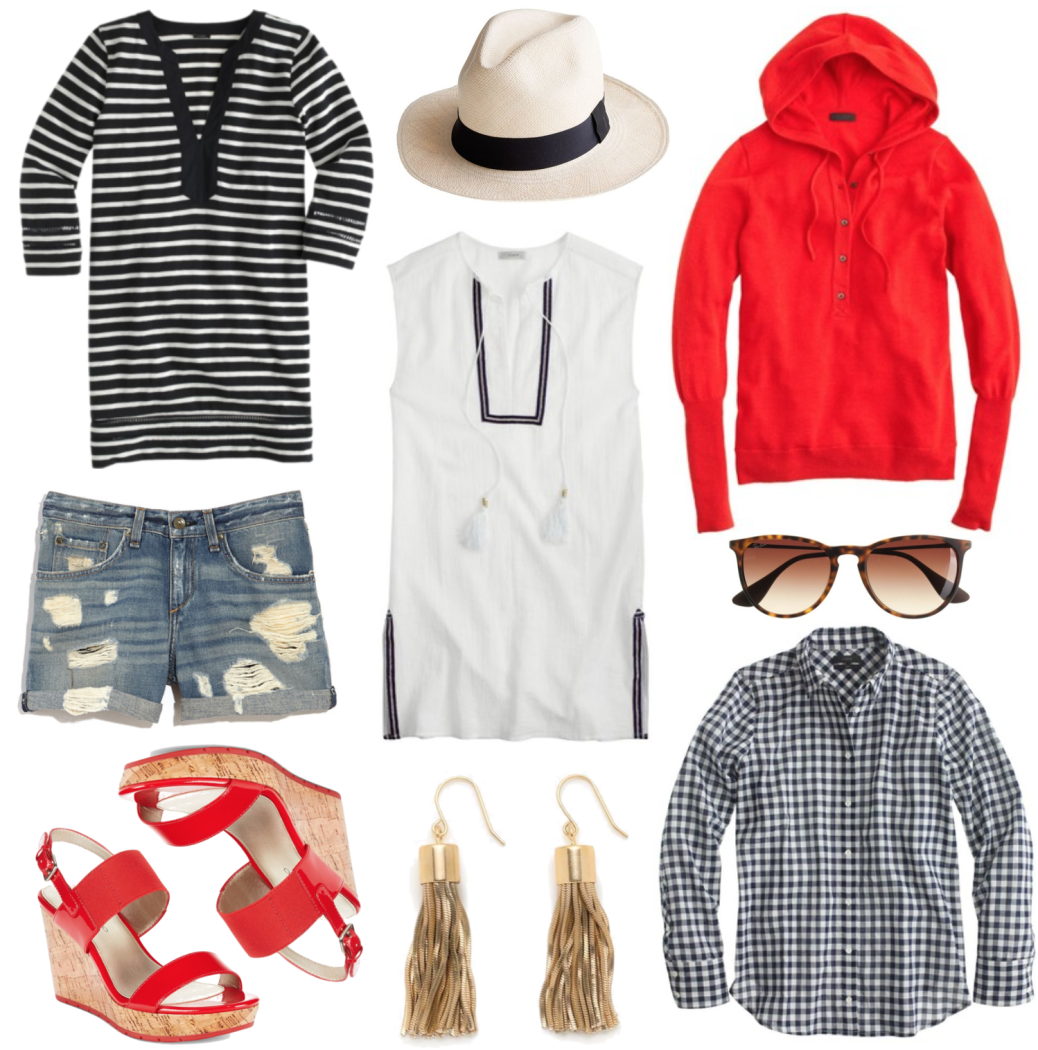 Striped Tunic  |  Panama Hat  |  Cashmere Hoodie
Distressed Shorts, try these  |  White Tassel Tunic  |  Sunglasses
Red Wedge Sandals (or cute flat sandals, here)  |  Tassel Earrings  |  Gingham Shirt, try this