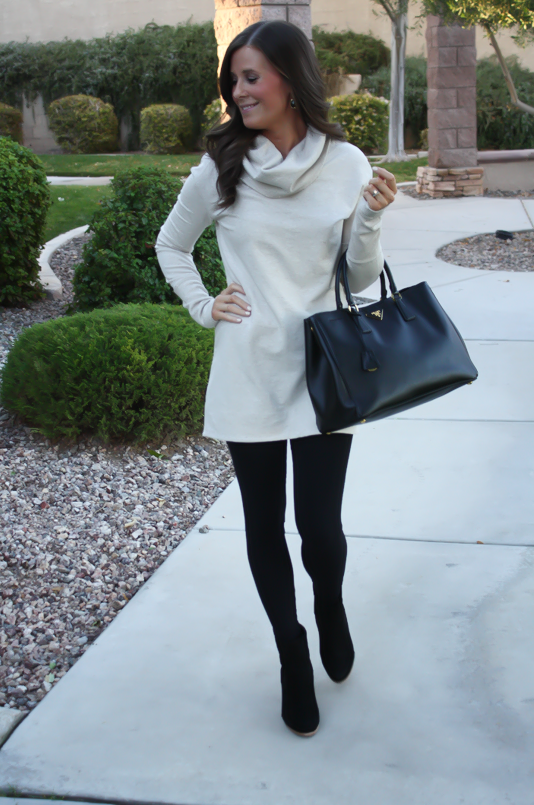 If anything else, I'm a huge "high and low" shopper.  Meaning, this girl is all over the map when trying to find the goods for my closet!  I've mentioned before that I don't discriminate when it comes to where I shop for all my "must haves" and clearly from this post, I stick to my word.
I seriously love when I stumble across something that I love and it's super affordable.  Because, more often than not, the things we might buy for a "great deal" tend to be a little on the cheap side (quality wise) and no matter what the price tag says, I avoid.  AND, while I do buy trendy, cheapies here and there, I tend to skip on most if only because I feel like I'll never get my monies worth, no matter what the cost.  If you only wear it once, it's not worth the it.  Period.
So, run…don't walk and grab this amazing top…tunic…dress?!  You decide…but just know you will love!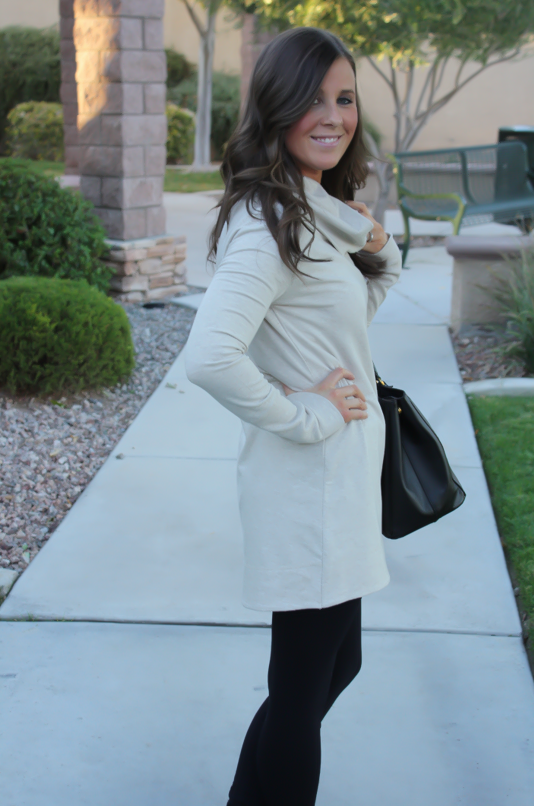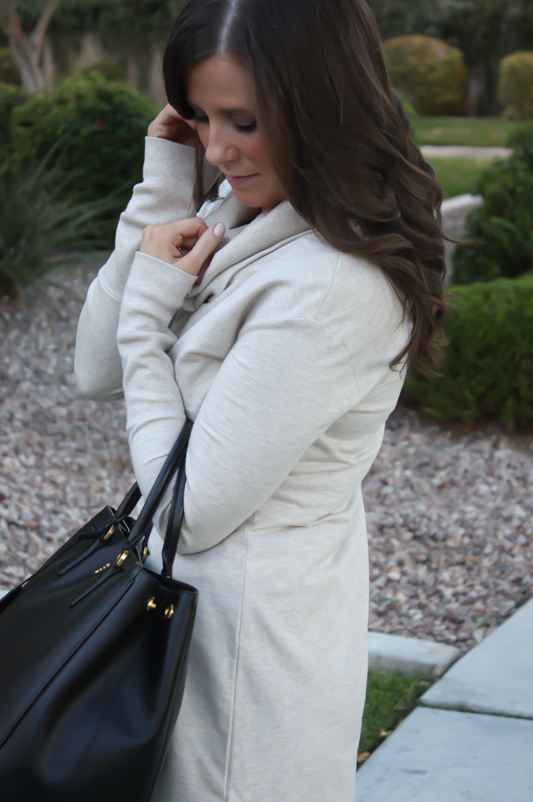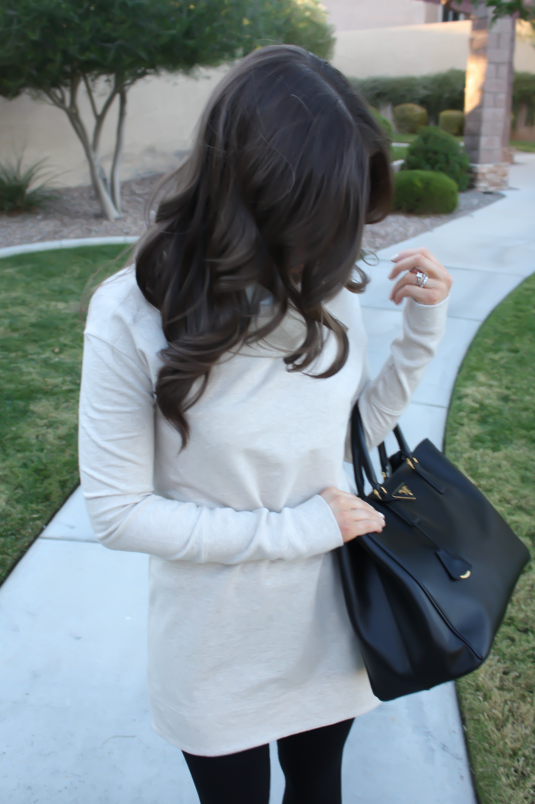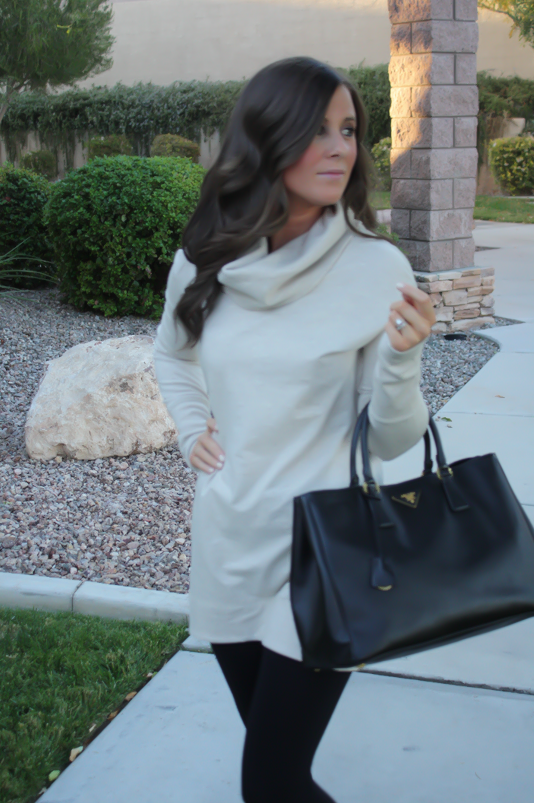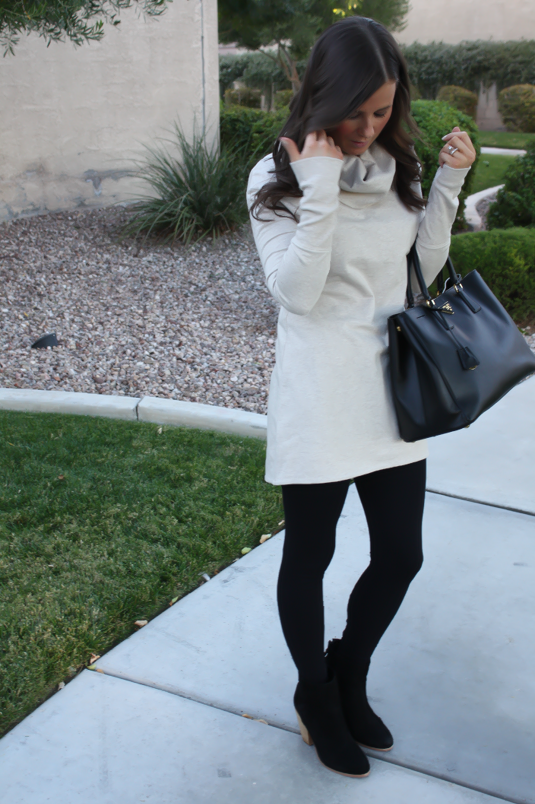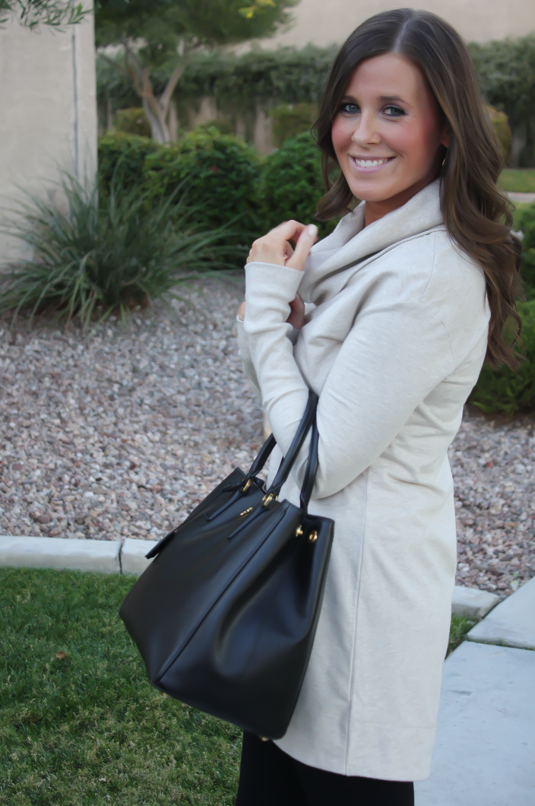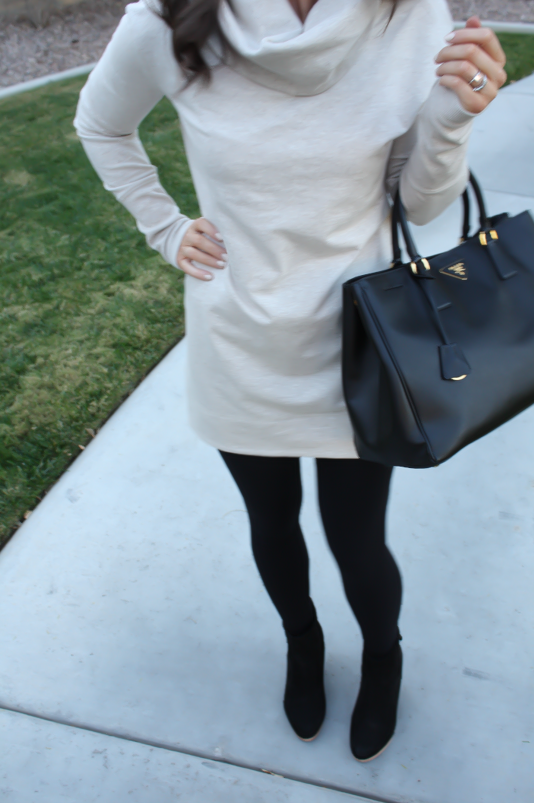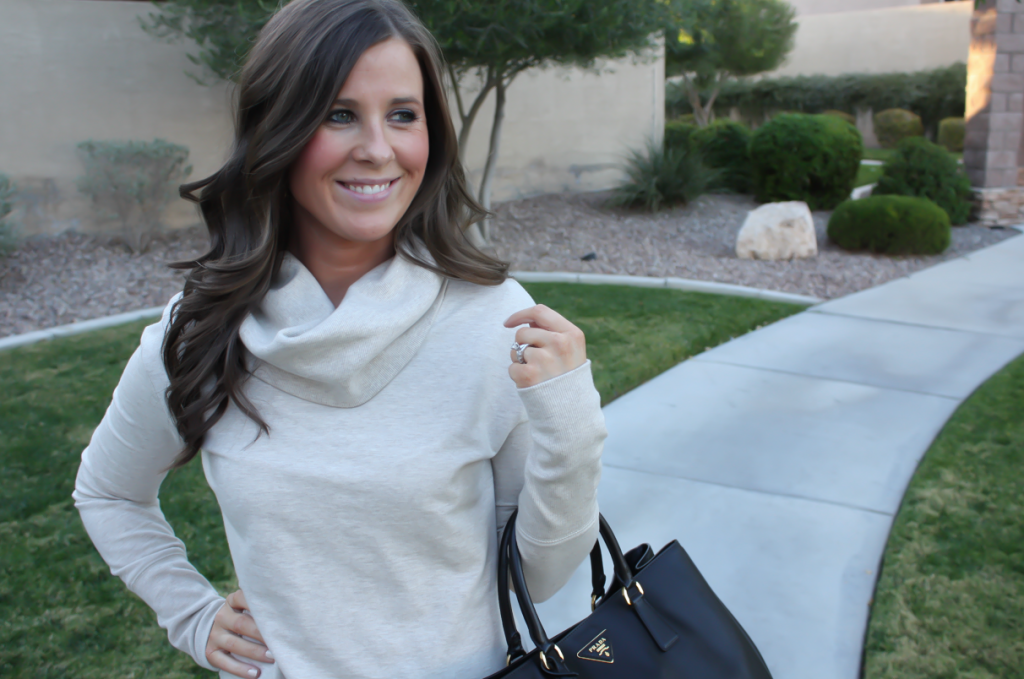 Tunic / Leggings / Booties / Prada Bag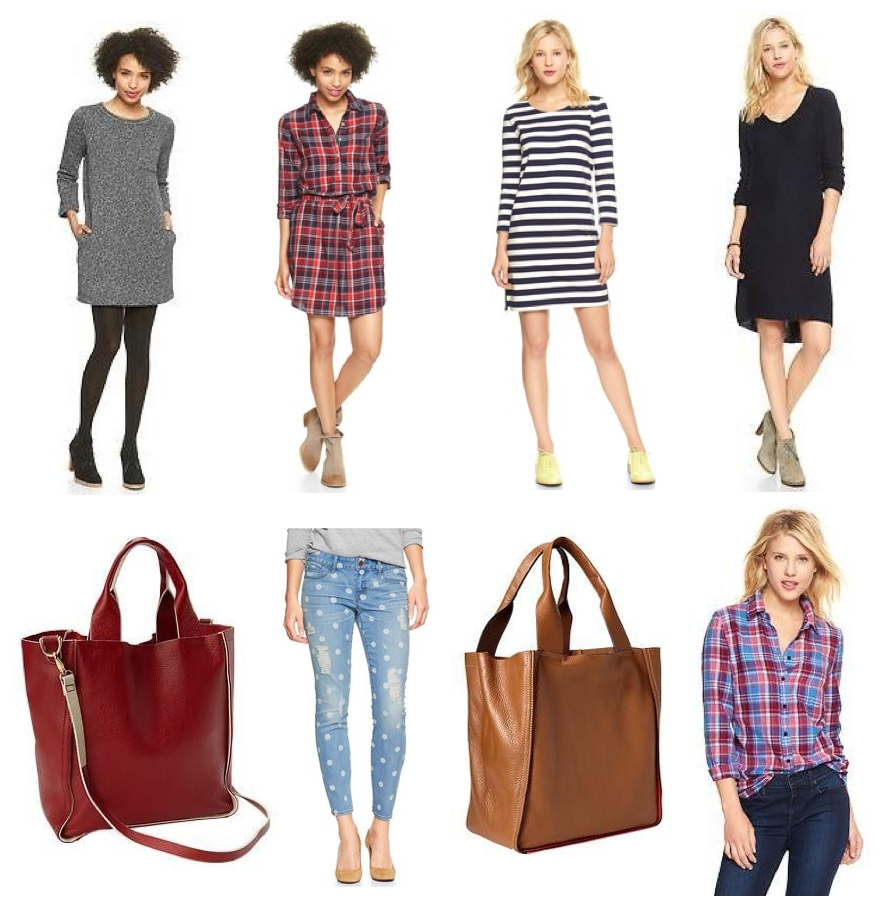 Herringbone Dress / Plaid Dress / Striped Dress / Sweater Dress
Red Tote / Destructed Dot Jeans / Colorblock Tote / Plaid Top