Happy Saturday!  I just survived 5 HOURS of errands with a 3 month old and the most helpful 7 year old today!  #winning
A few randomness for you tonight as I wait for Curt to get home from golfing, watch Grace nap, and listen to Ava beg me for dessert before dinner…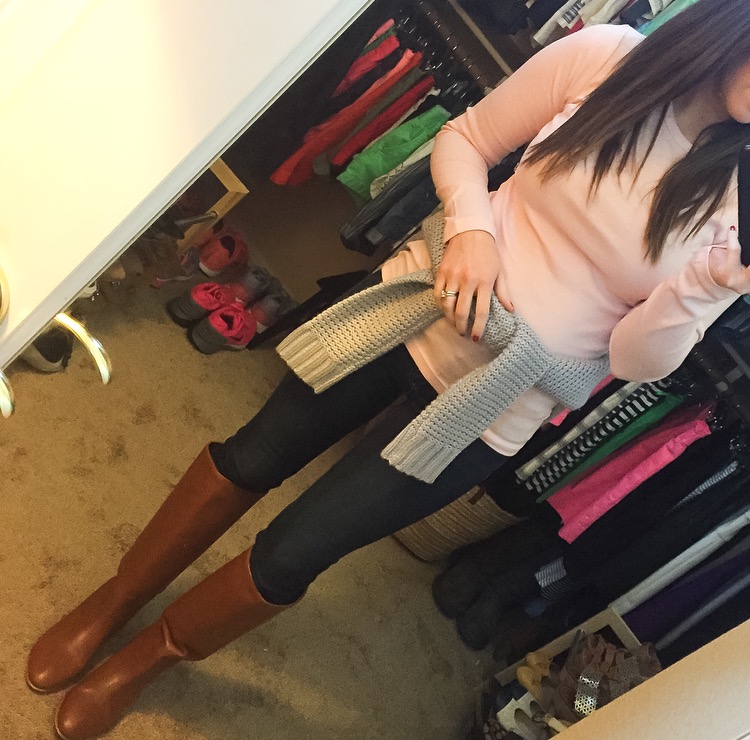 Blush and Grey, never gets old…  But do you know what does get old?  The busted light in my closet that I wish my husband would fix…  😉
Tee  |  Sweater is Banana last year but THIS ONE is coming up on the blog soon and it's pretty similar (color and fit! – I bought an XS)  |  Jeans, here (I'm wearing a 26)  |  Boots, here, Run TTS but size up if you're in between.  I only have room for a super thin sock but I prefer it that way.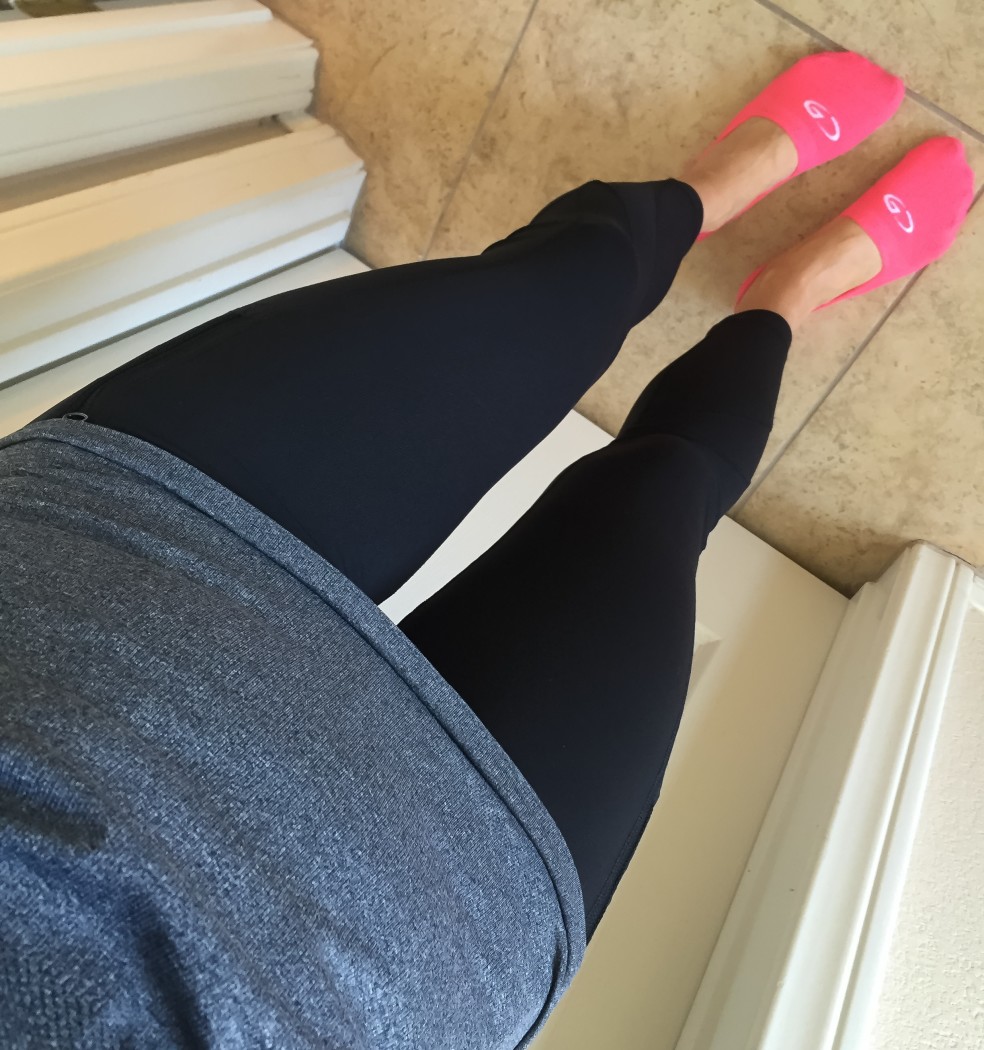 Socks**  |  I believe these are the Lulu Run Inspire in 7/8 length but I don't see them online.  HOWEVER, these (size 6) are a new favorites and come in a length slightly longer than a crop but not quite a pant.  Great for fall and winter!  |  Shirt (size 6 – the best ever and I have in some many colors…)
**I've been meaning to share these for a while and it's probably the most random thing ever but if you're like me, I like my gym socks to be the invisible kind but can't stand it when they don't stay in place!  These have been a dream!  I wear them ALL THE TIME when I have my tennis shoes on and they're lightweight, thin, don't dig in your heels…and don't move.
You're welcome!
#happysaturday