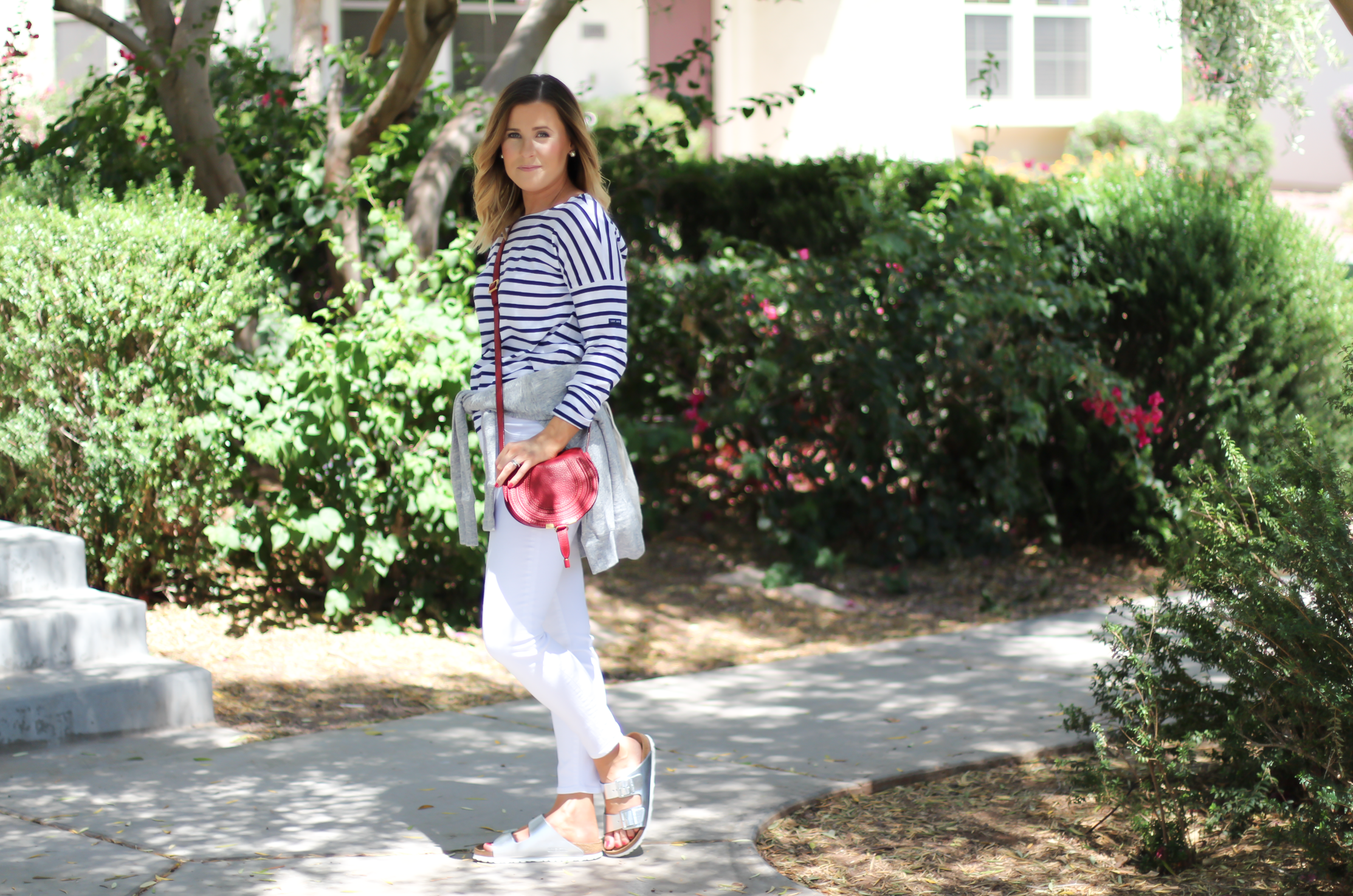 Springtime, you are my favorite!  Curt, the girls and I have really embraced the beautiful spring weather that Phoenix offers as much as we possibly could over the past few weeks.  One of the things we love most about living in the desert is the potential to be out more so than any other place we've lived in the past.  There is no shortage of sunshine and that gives us ample opportunities to get out and explore!
So, what have we been up to lately?  Lots of hiking, park dates, pool dates, outdoor dinner dates, day trips to Scottsdale, and even taking it easy with as many loops as possible around our neighborhood on scooters, bikes and on foot.  The sun is always shining and we are always on the go!
Ava is wrapping up school right now and Grace is one busy little girl that certainly keeps me moving no matter what we have planned for the day.  How do I keep up?  I won't lie, sometimes I'm asleep before my head hits the pillow at night!
My girls have loads of energy and while I'm still going to pick heels every once in a while, I am pretty obsessed with these silver Birkenstocks that I picked up from www.shoes.com (formerly www.shoebuy.com) for allowing me to keep comfort as a top priority, but not sacrificing my own personal style.  Between the metallic leather and the white sole – they're Spring time perfection, don't you think?
I even scoured Pinterest for more inspiration on how to get as much use of these sandals as I possible can over the spring and summer.  They are extremely easy to slip on and wear all day because they're beautifully made and of the best quality.  I may need another color…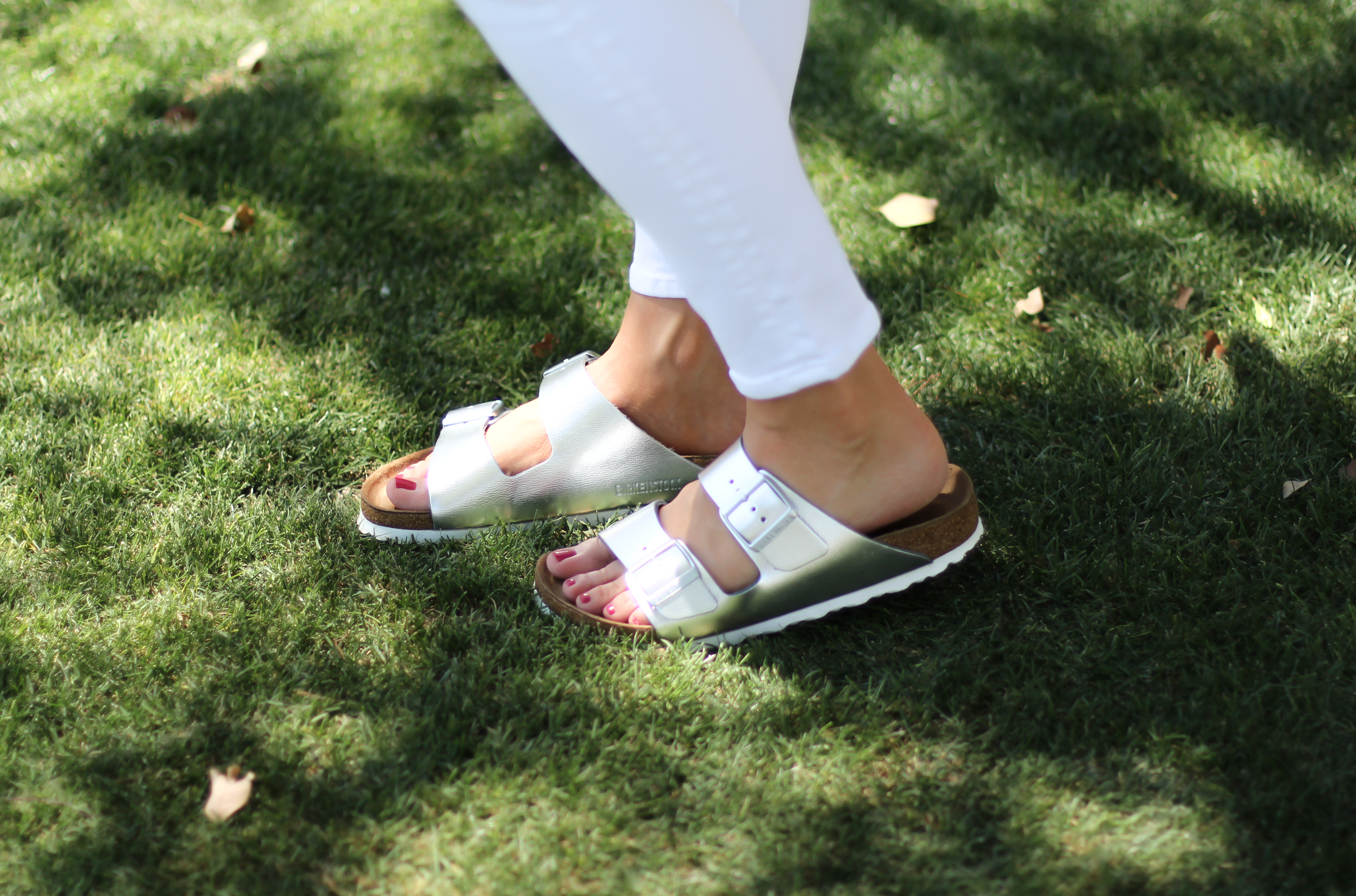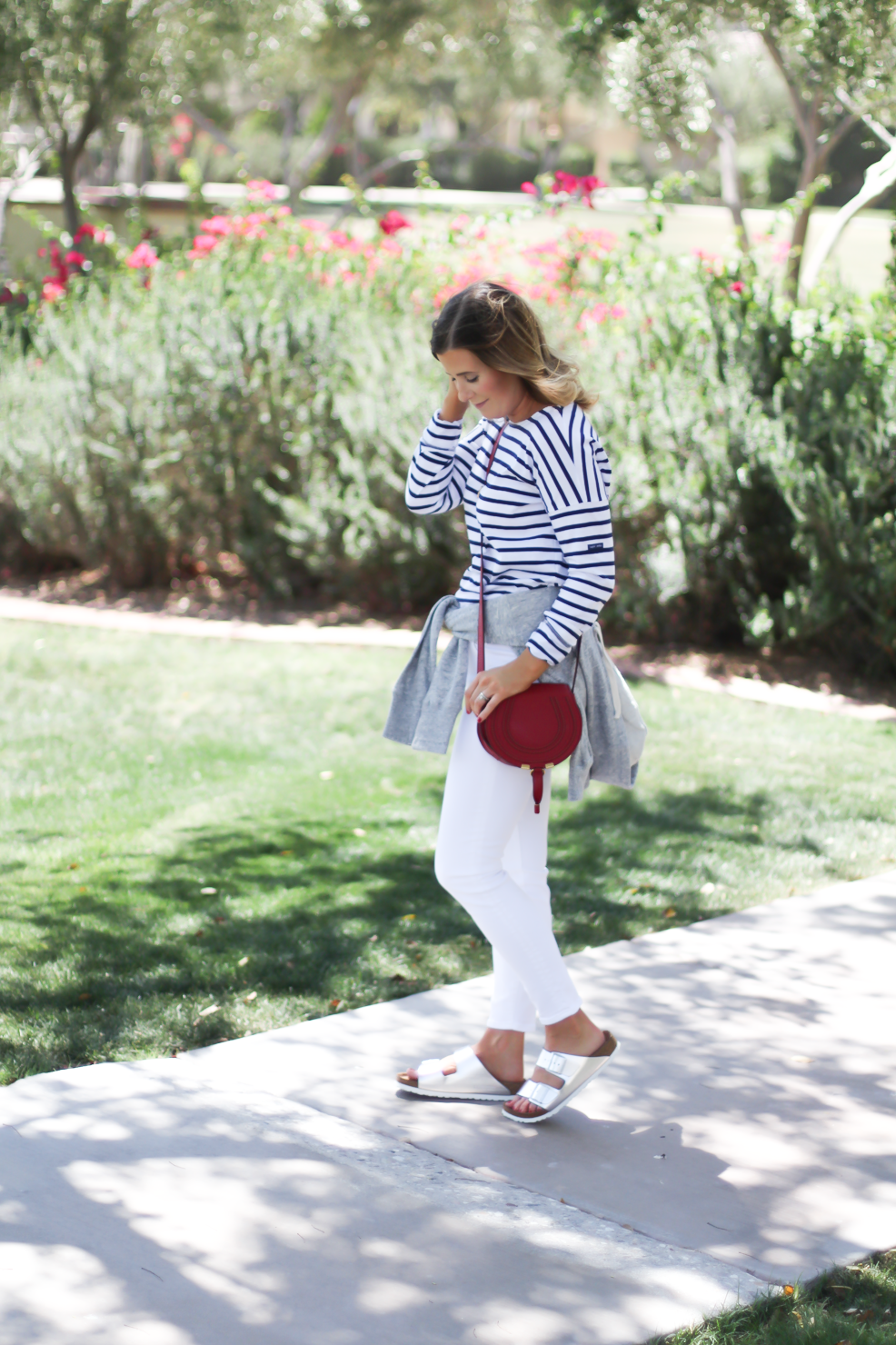 But, you know me too well, don't you!  True Story : I will never abandon the heels.  I just can't do it!  While my stilettos rarely see the light of day any more, I absolutely still love a stacked heel…even when I'm in momma-mode all day long.  I simply love the added height and how much it lengthens my legs.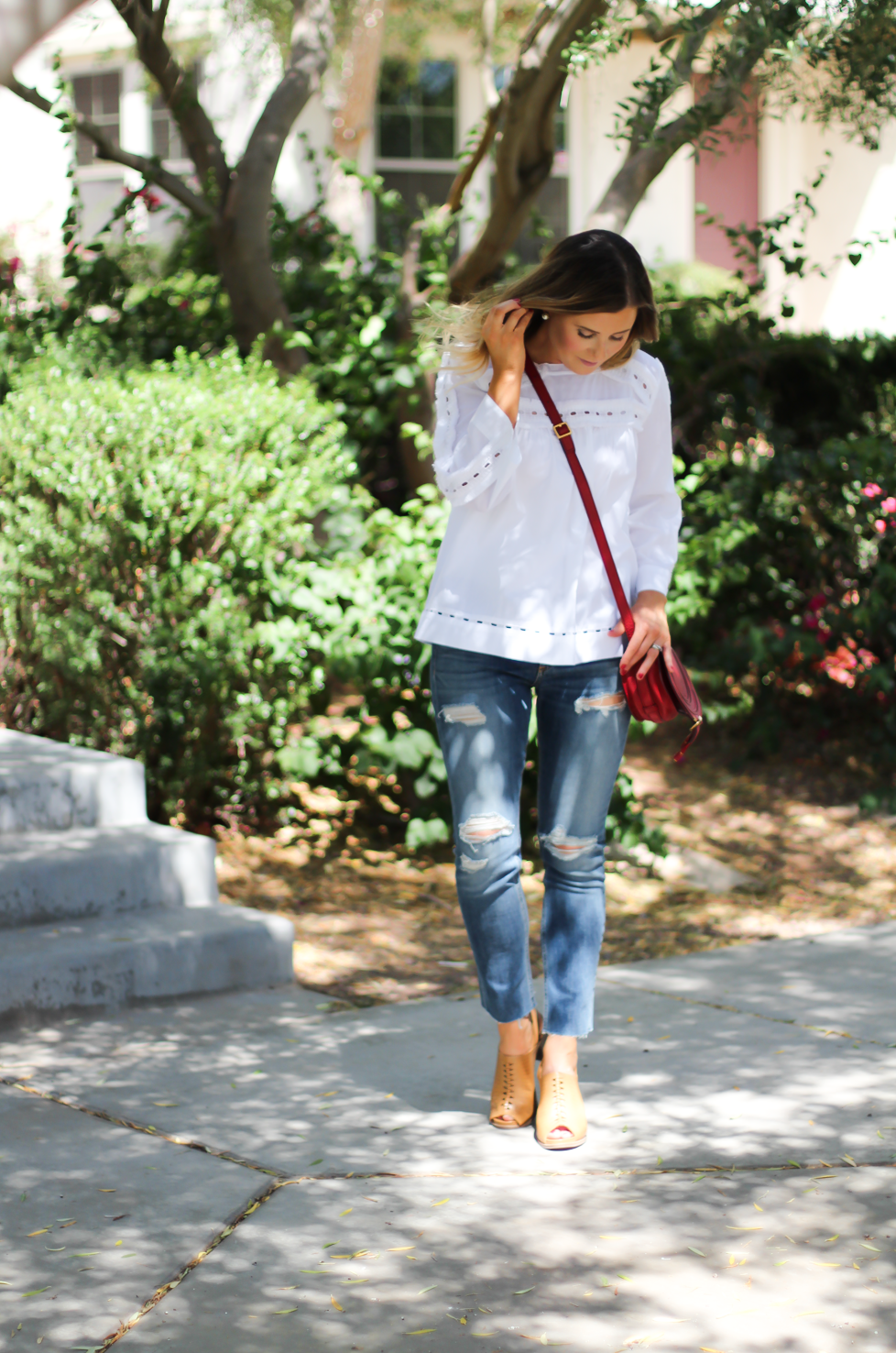 These tan sandals by Clarks are the best neutral shade because they literally match just about everything whether I'm grabbing jeans, shorts, or even a skirt.  I can't seem to get enough of mules these days but as the weather continues to get hotter here in the desert, I know I need sandals to beat the heat.  I love the cutout detail on this pair as well as the soft leather and cushioned footbed.  They are…insanely comfortable.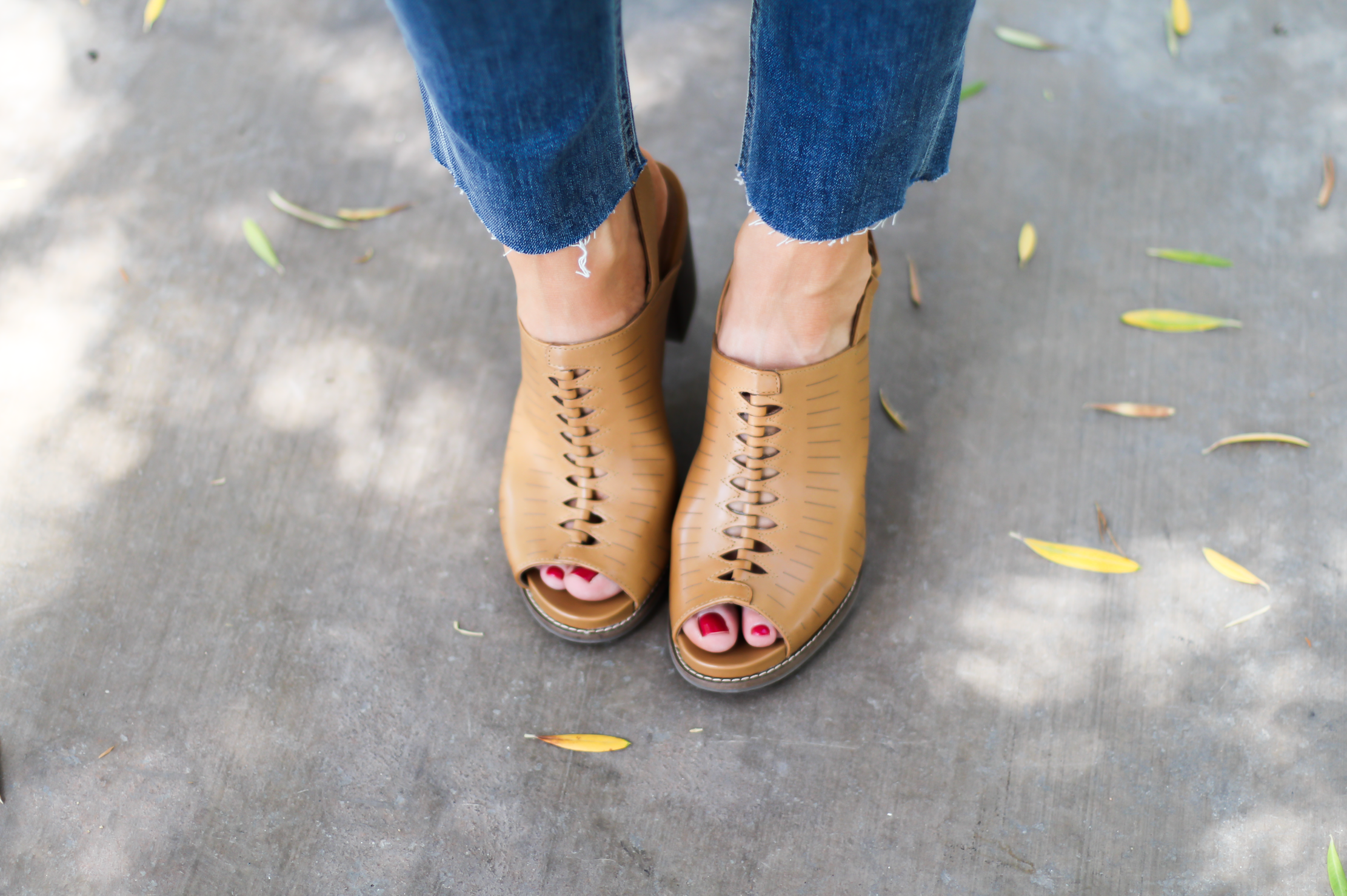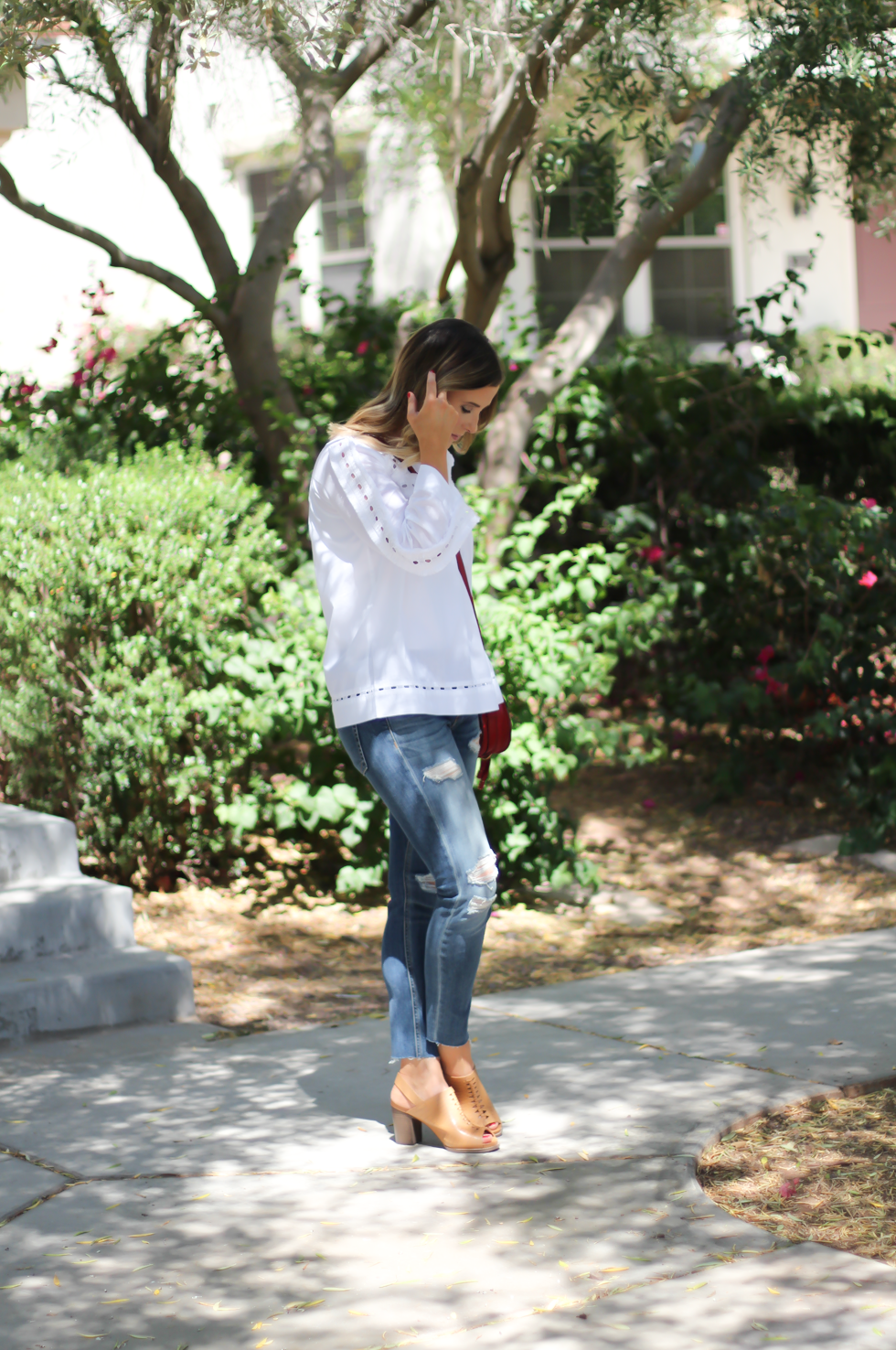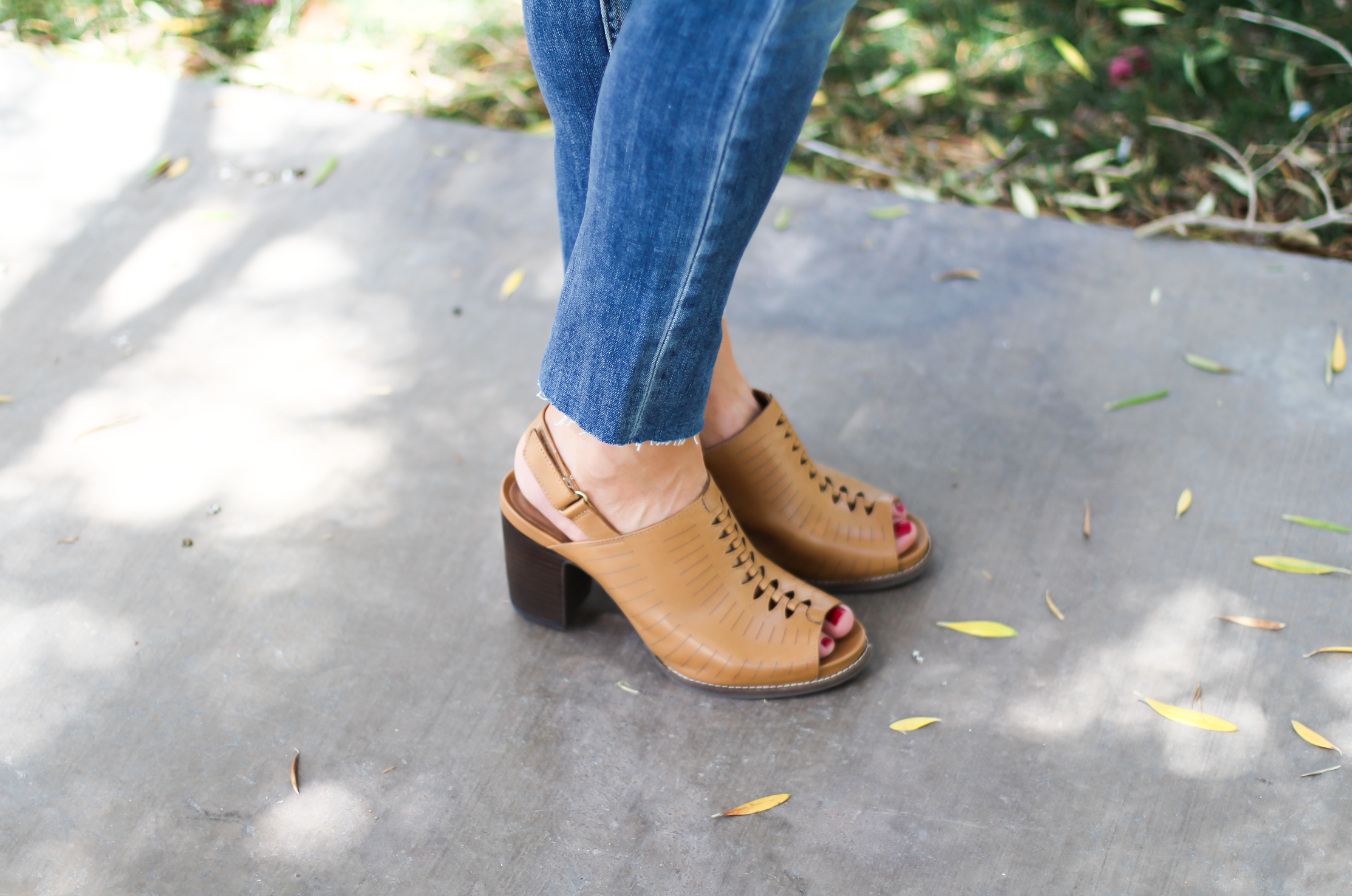 More so than ever, I need quality and comfort that I can wear all day with zero regrets.  The best part about both of my picks today is that they're on trend for spring, but, classic enough that I will love and wear them for years to come.  Best of both worlds!
Here are just a few favorites that I would LOVE to add to my spring and summer collection!!  You can also use the code "MEMDAY17" at checkout for 25% off your order.  
Today's post was sponsored by shoes.com and ShopStyle.  Product choices and opinions are my own.