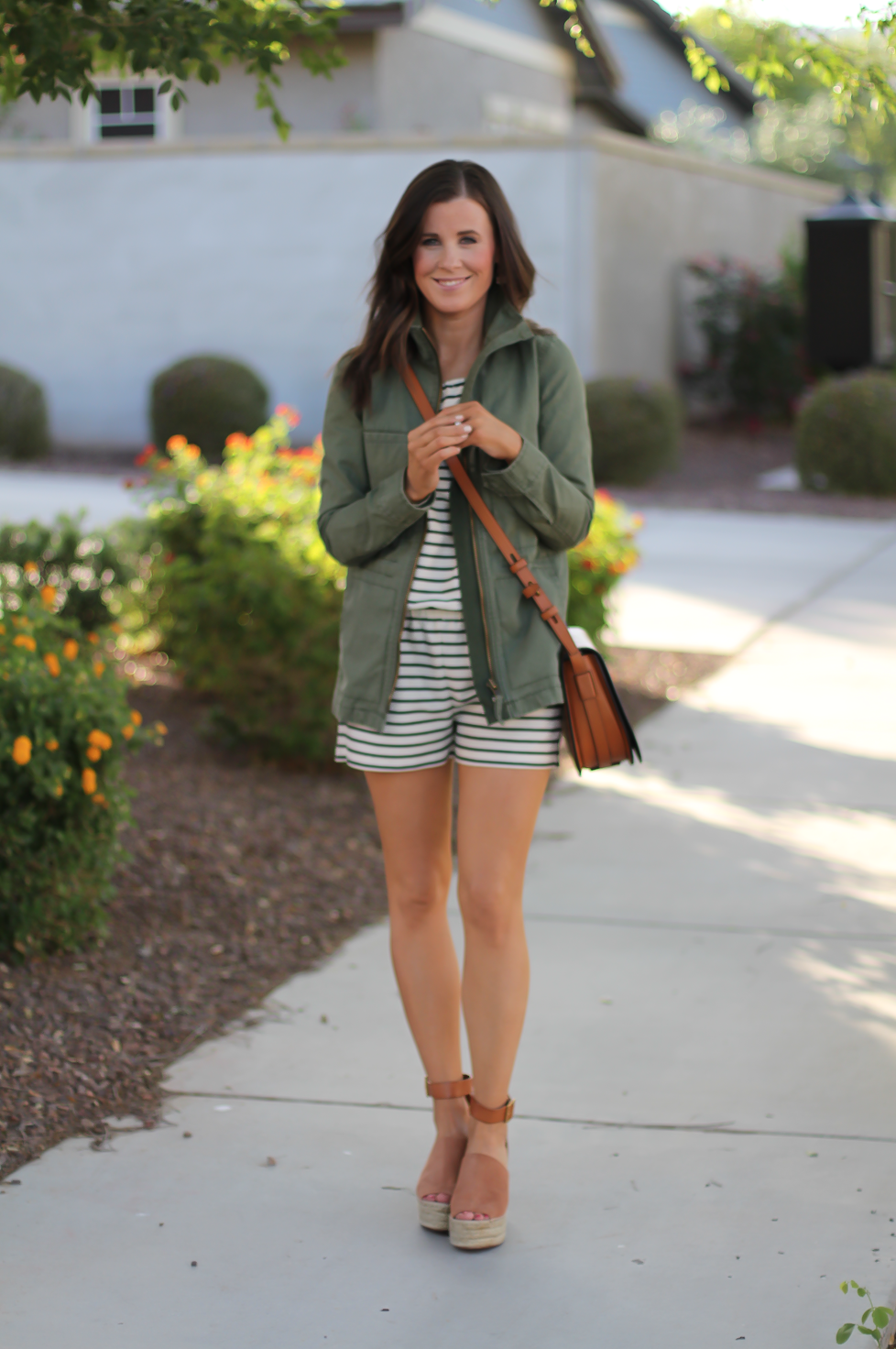 There is something about this combo that keeps coming up season after season.  Stripes, Utility Green, and a side of Cognac Leather.  Just an all time favorite trio of me, I guess!
I totally should have shed the jacket at some point when we were snapping these photos because the top of this romper has the sweetest ties on the tops of my shoulders.  Fail – but know that's pretty much what sold me on this cute little romper.
These wedges.  There are quite a few indulgences I have bought over the past few years and the minute I got my hands on them I thought, eh, not worth it…and back they went.  Seeing how it's warm and sunny here 9 months out of the year, I couldn't resist grabbing these sandals in the hopes that they felt as great as they looked.
Well, they're absolutely beautiful.  They feel amazing, they're comfortable, the suede is soft and the leather is perfect around my ankle.  Indulgence win.  I'm obsessed.  I also got them from Luisaviaroma for cheaper than what you would pay stateside (no tax, either!) so if you can find them there, it might be a good place to start.  They're sold out right now but there's a few places left that do have them slightly cheaper than what you pay here in the U.S. that I linked below!
Have a great day, all!  Sorry this past month wasn't too consistent with posting.  Hoping to get back to regularly scheduled content over the coming weeks!  Thank you for visiting!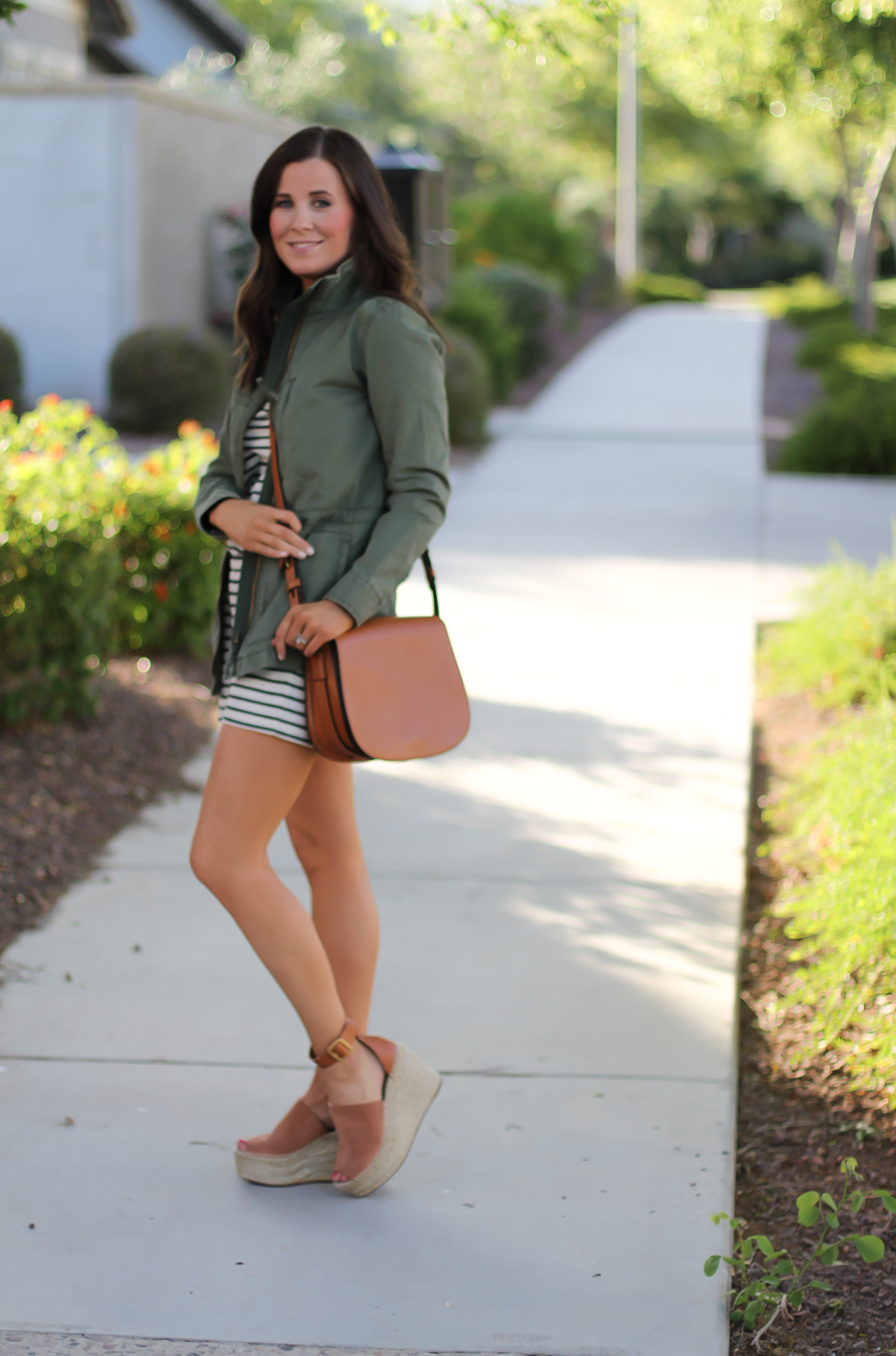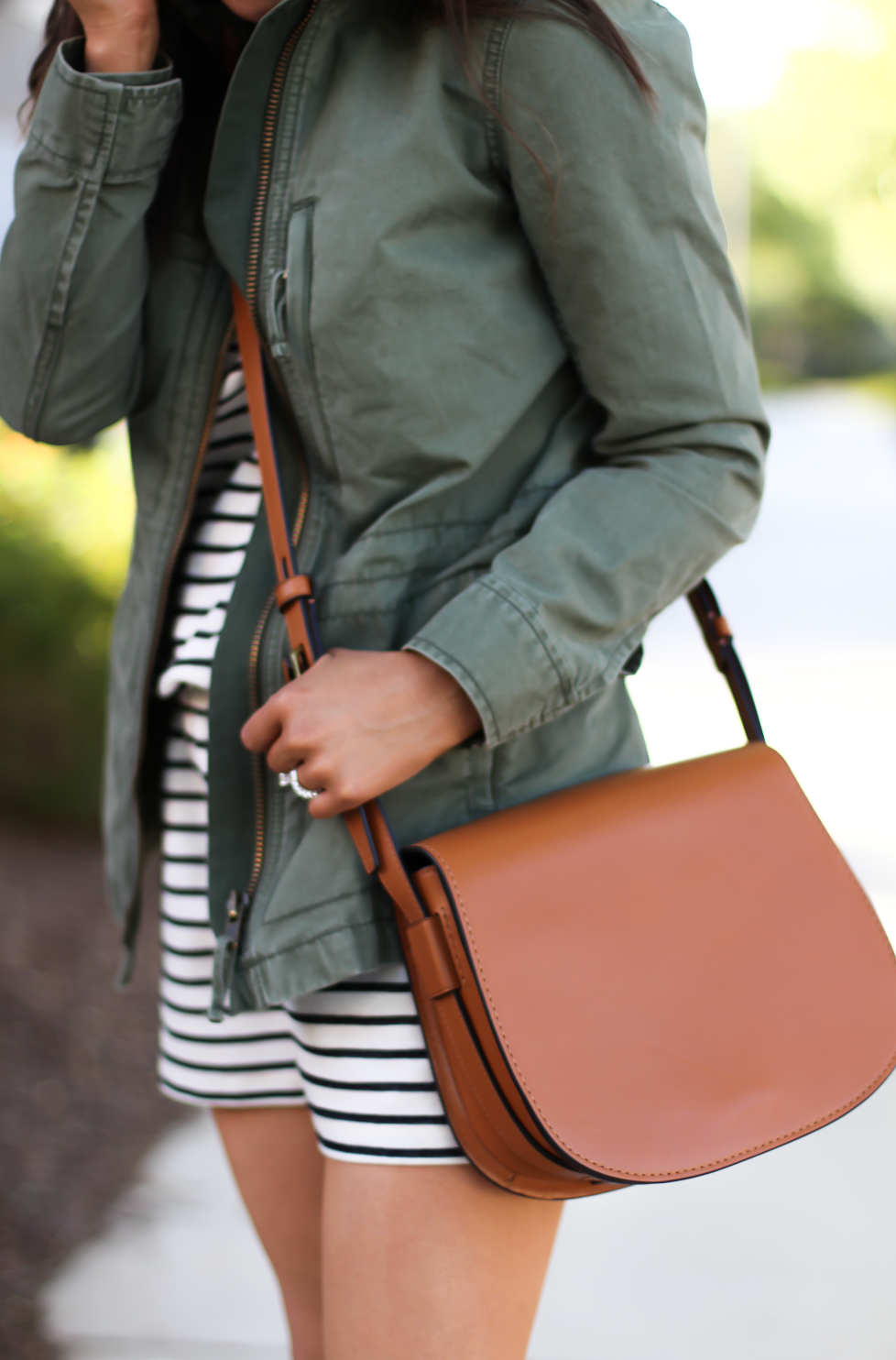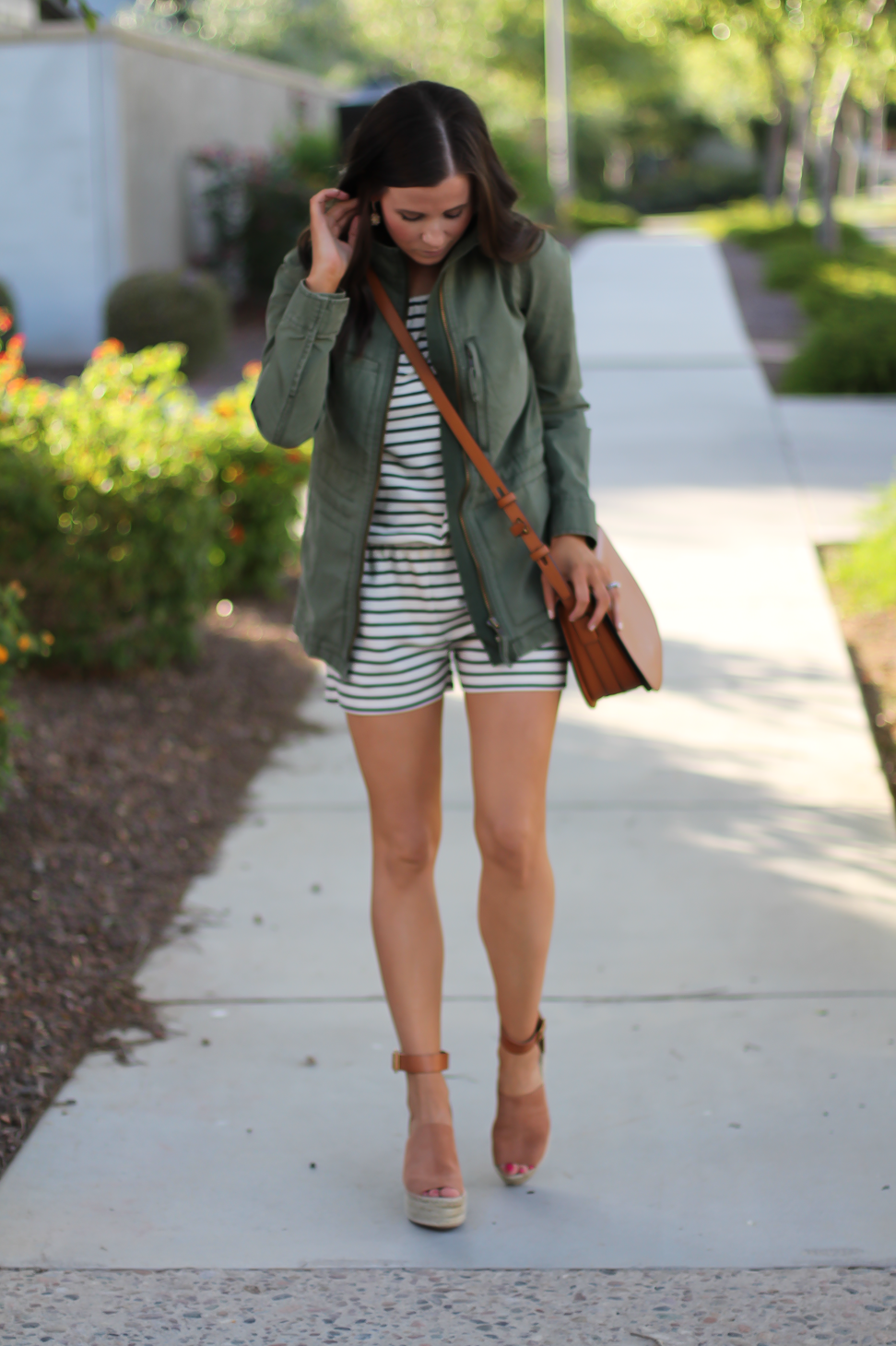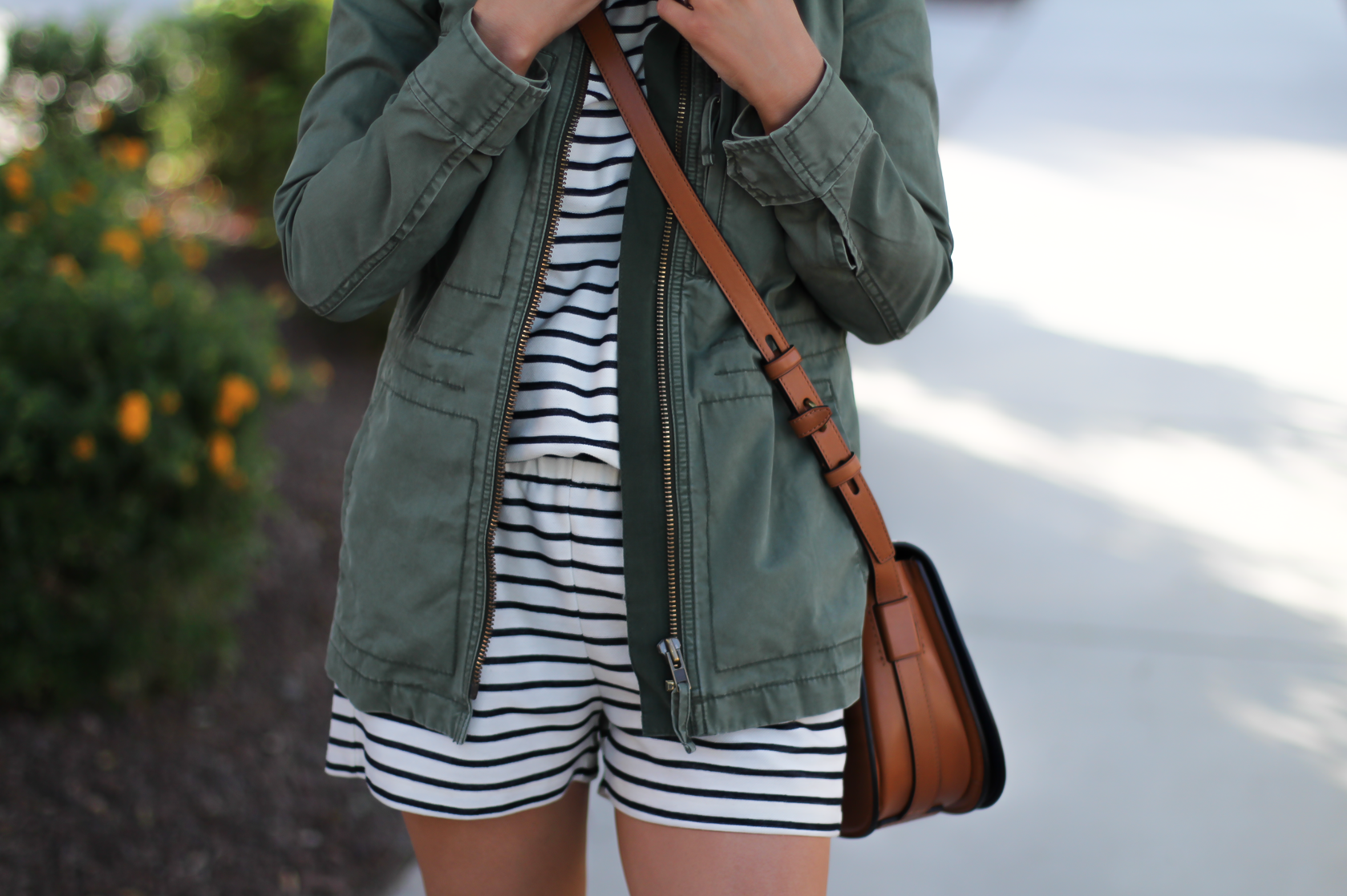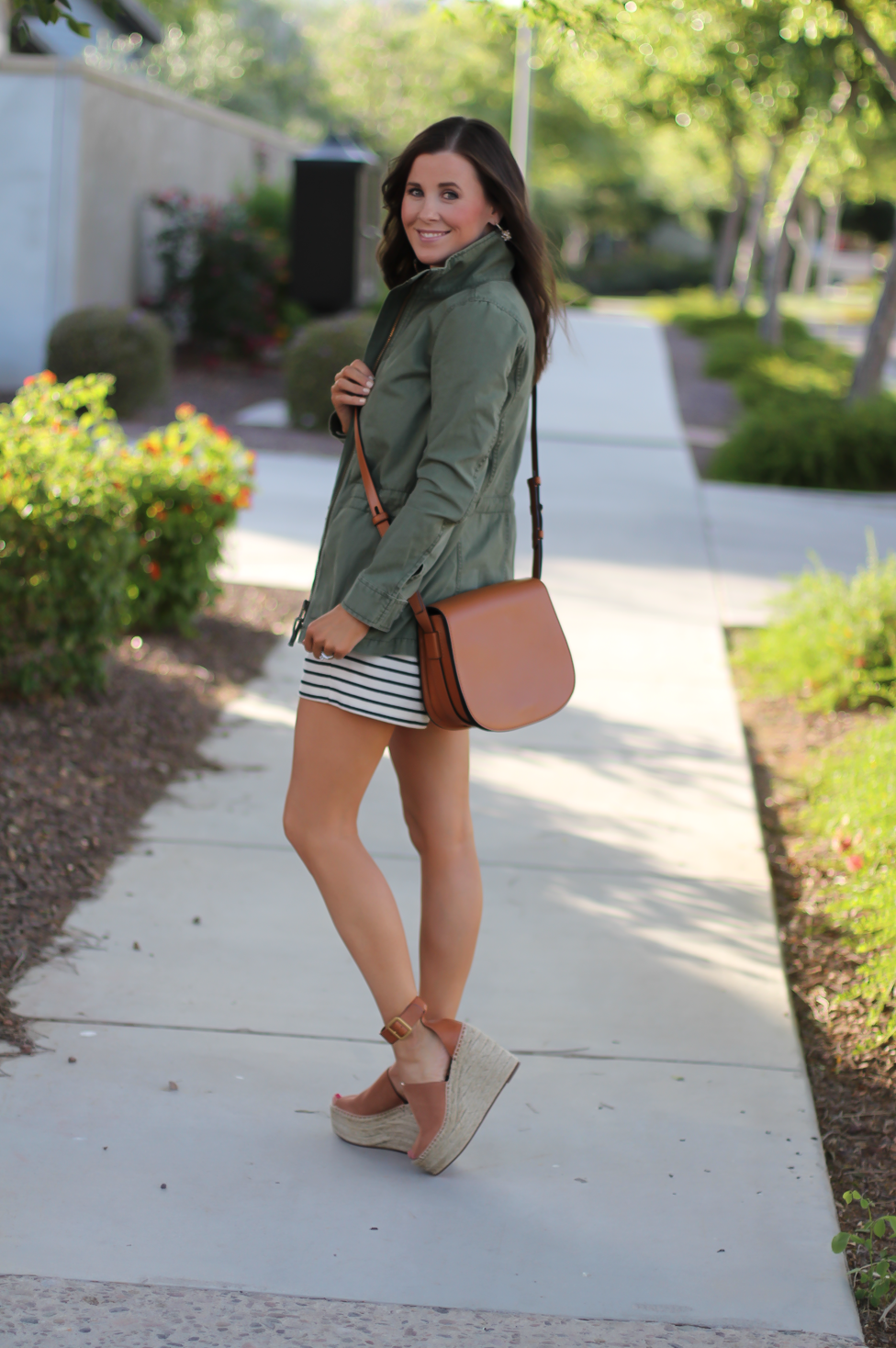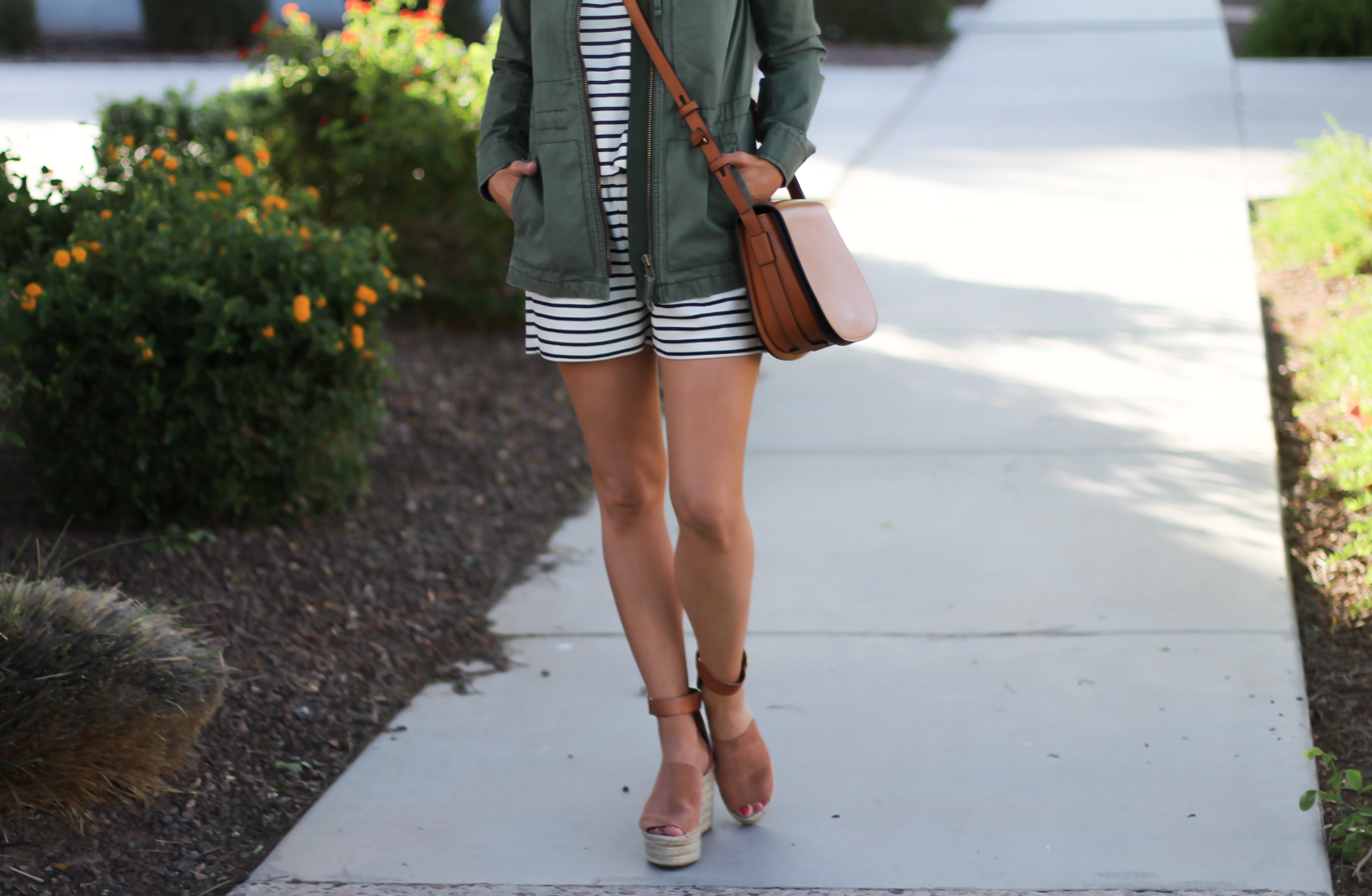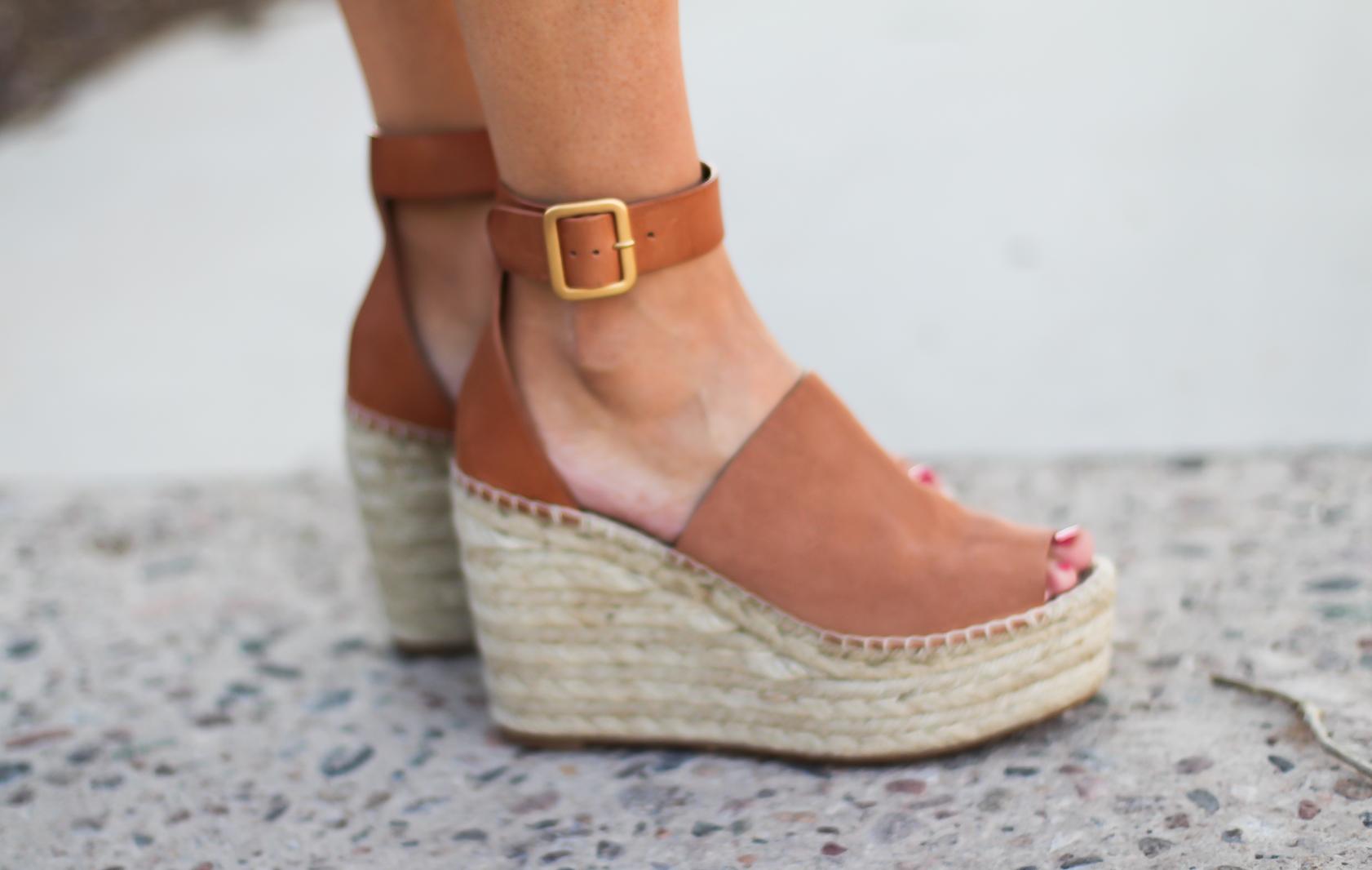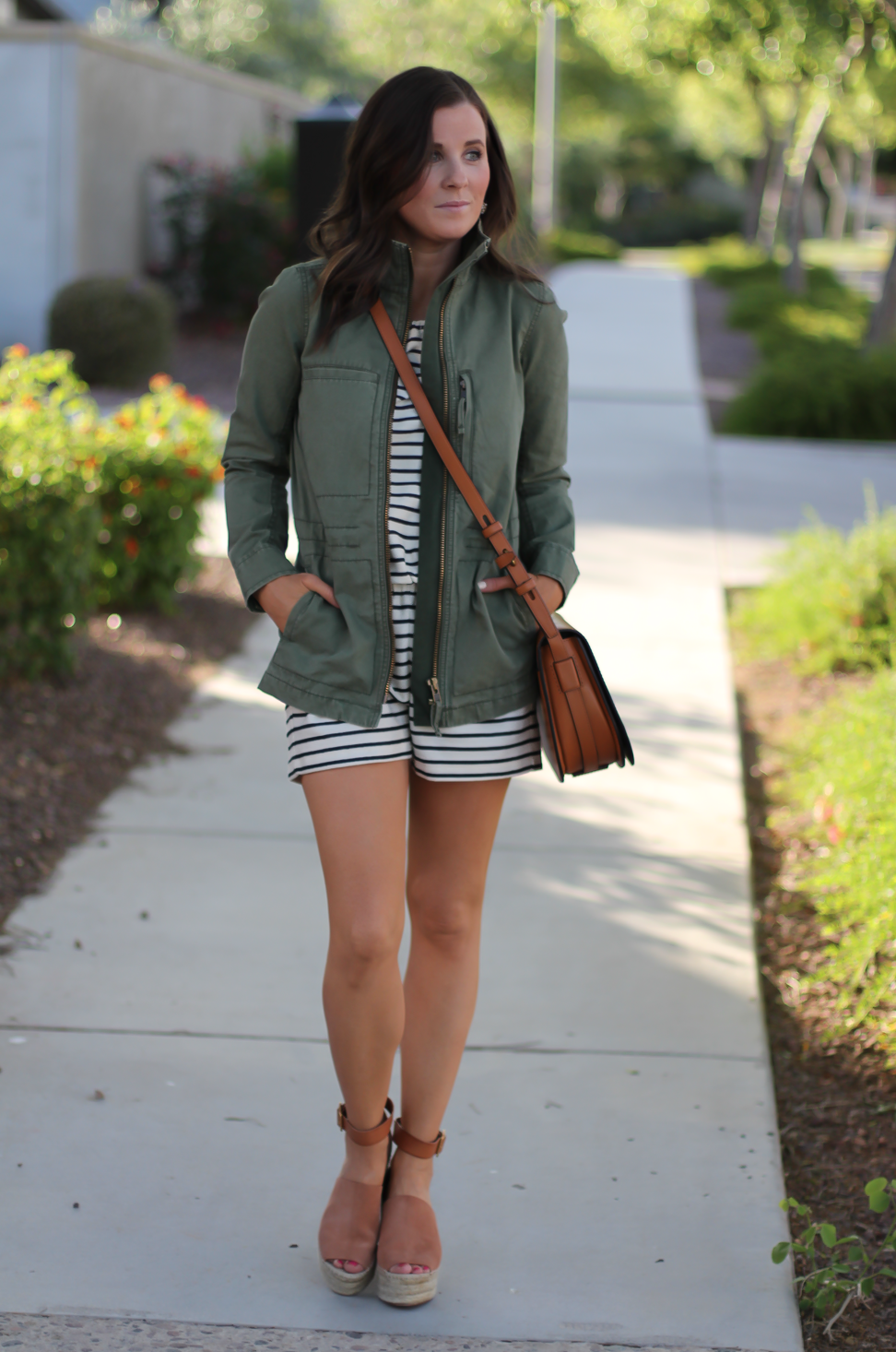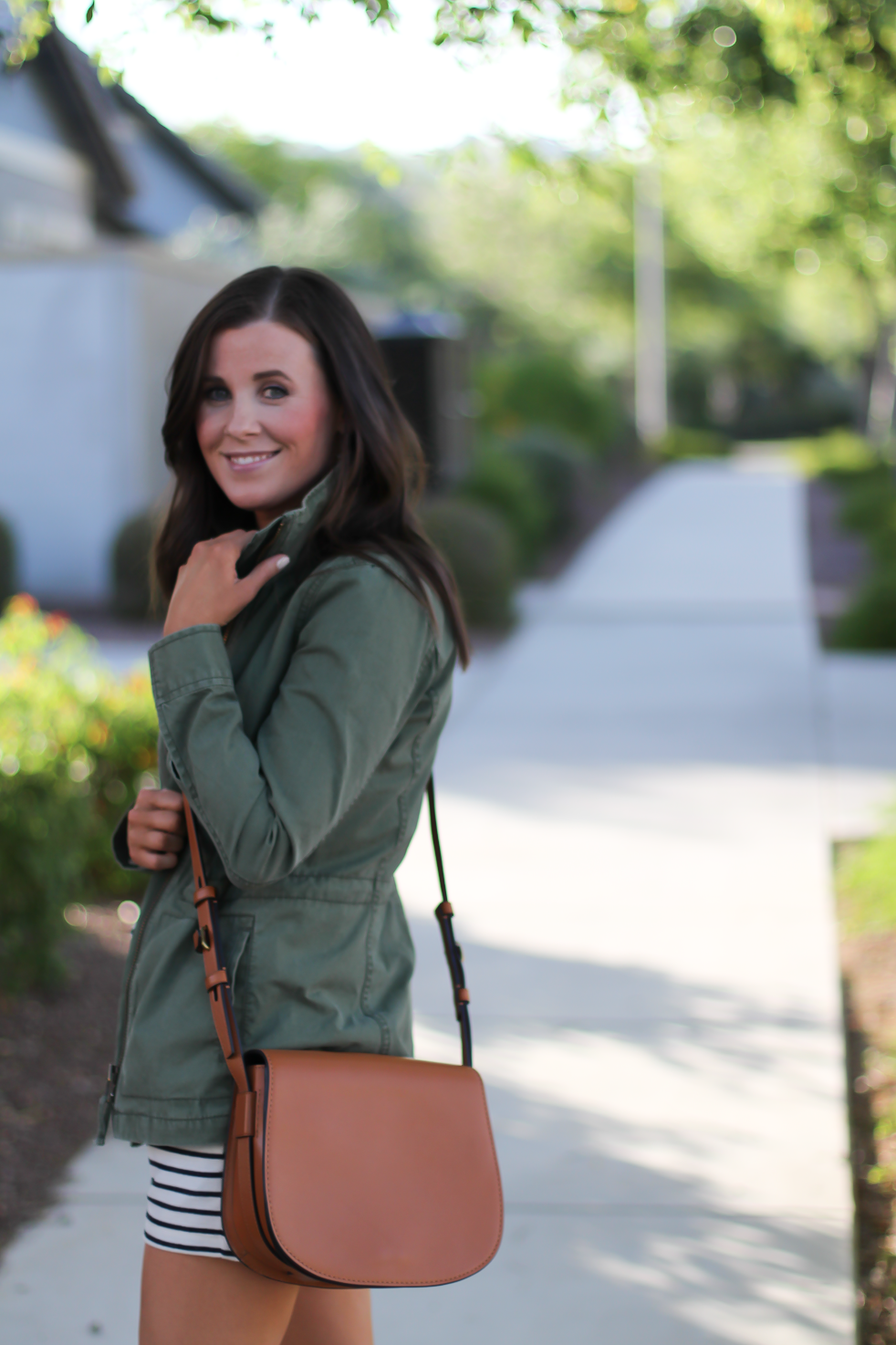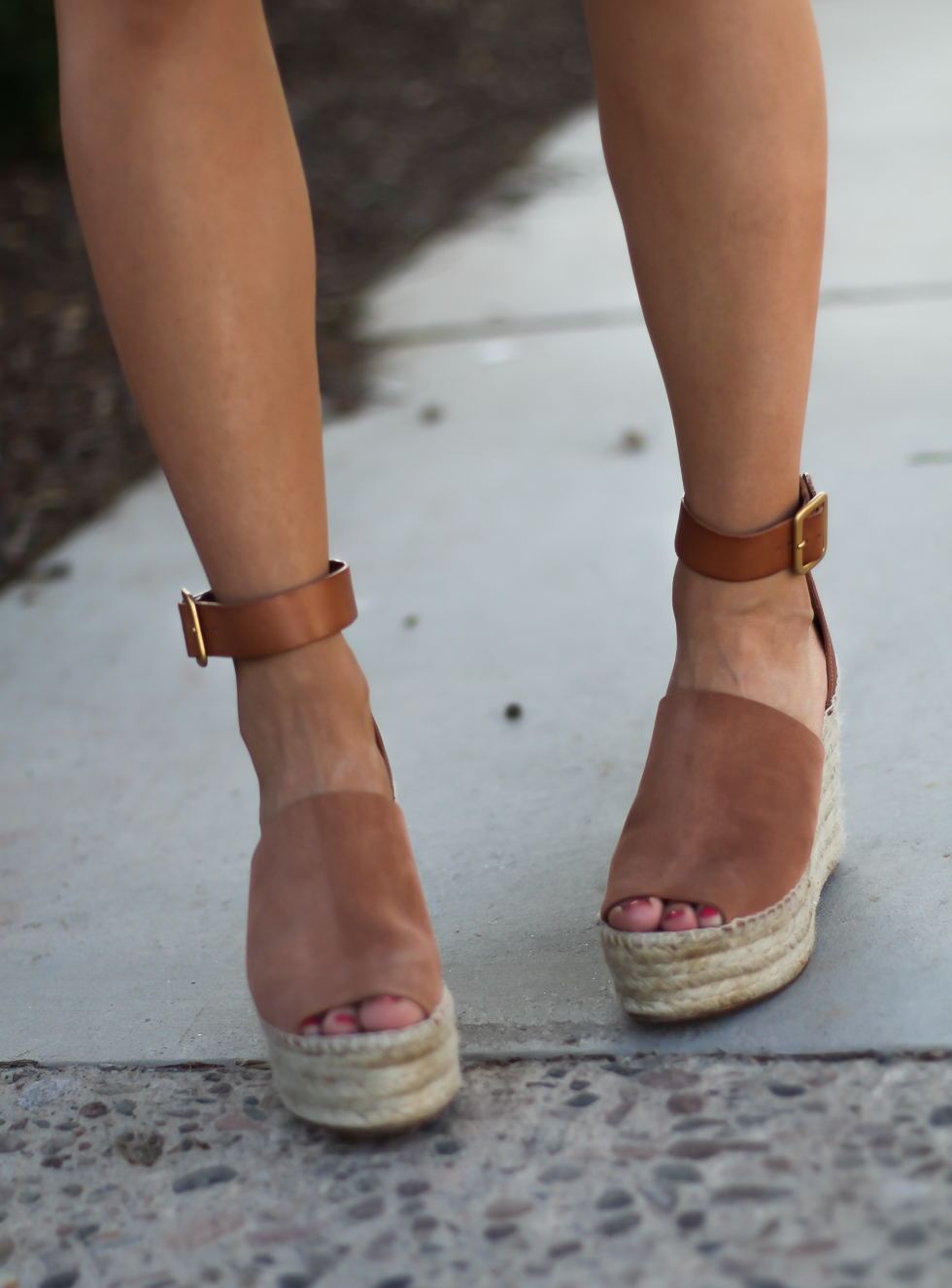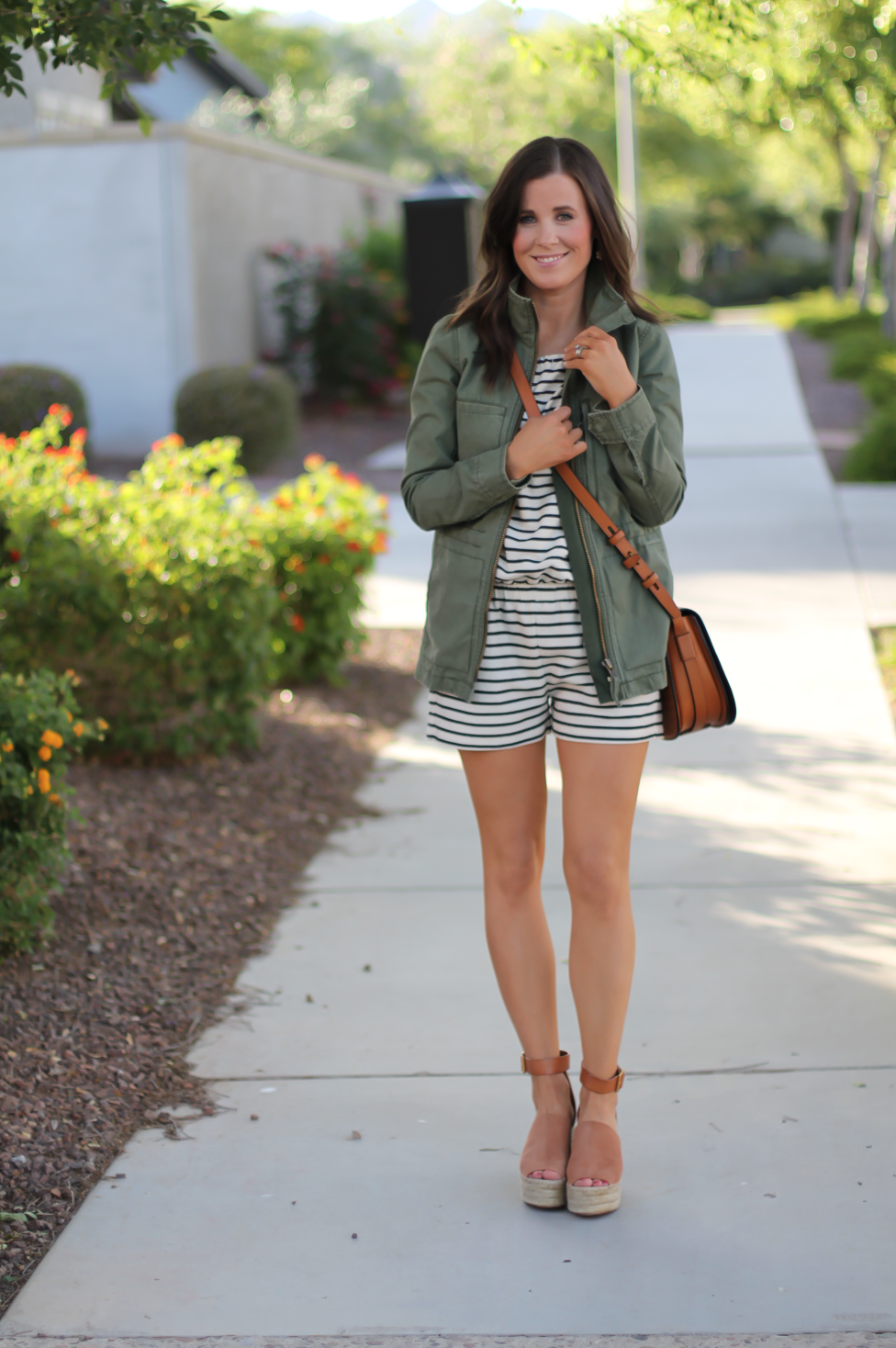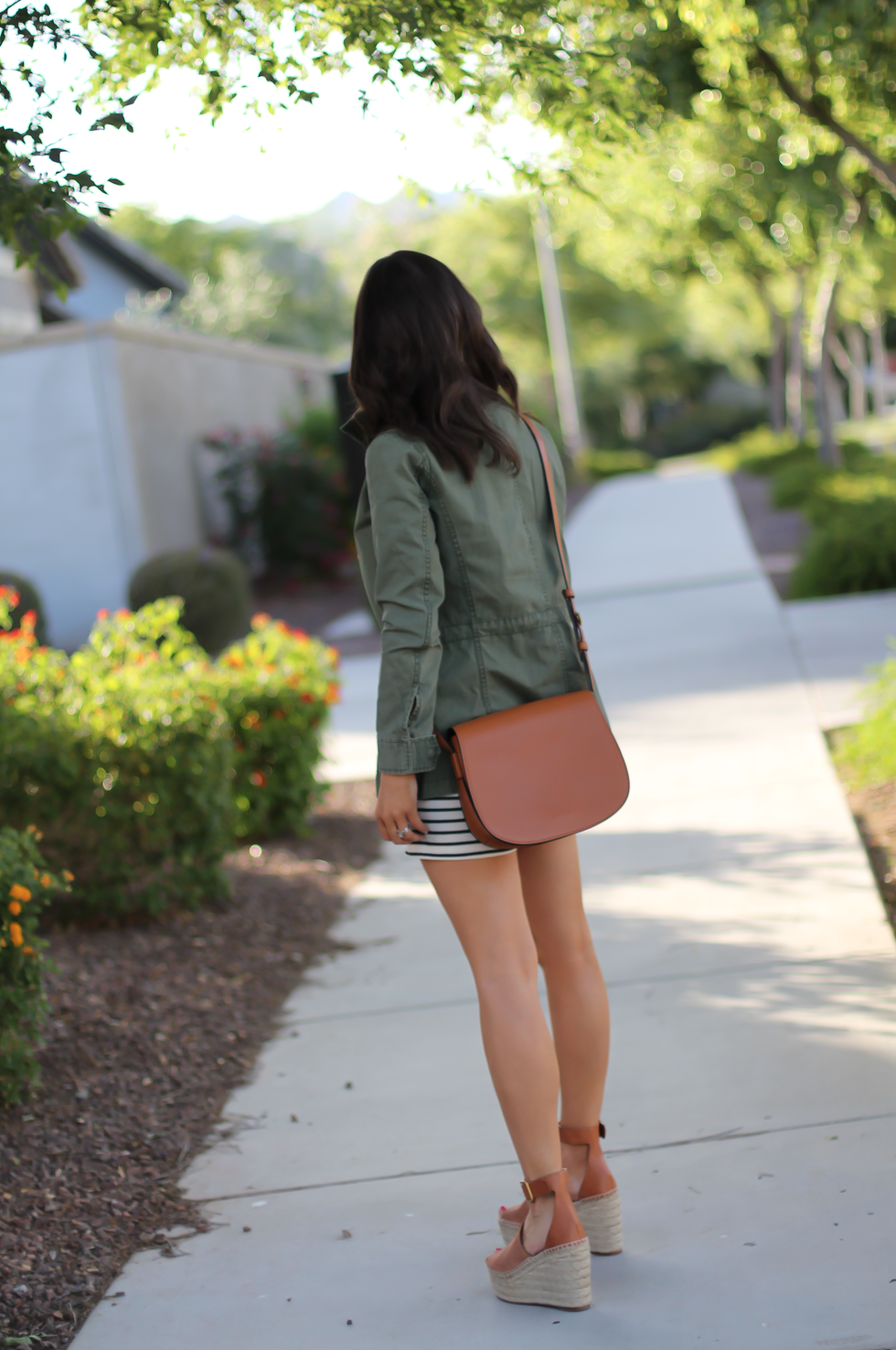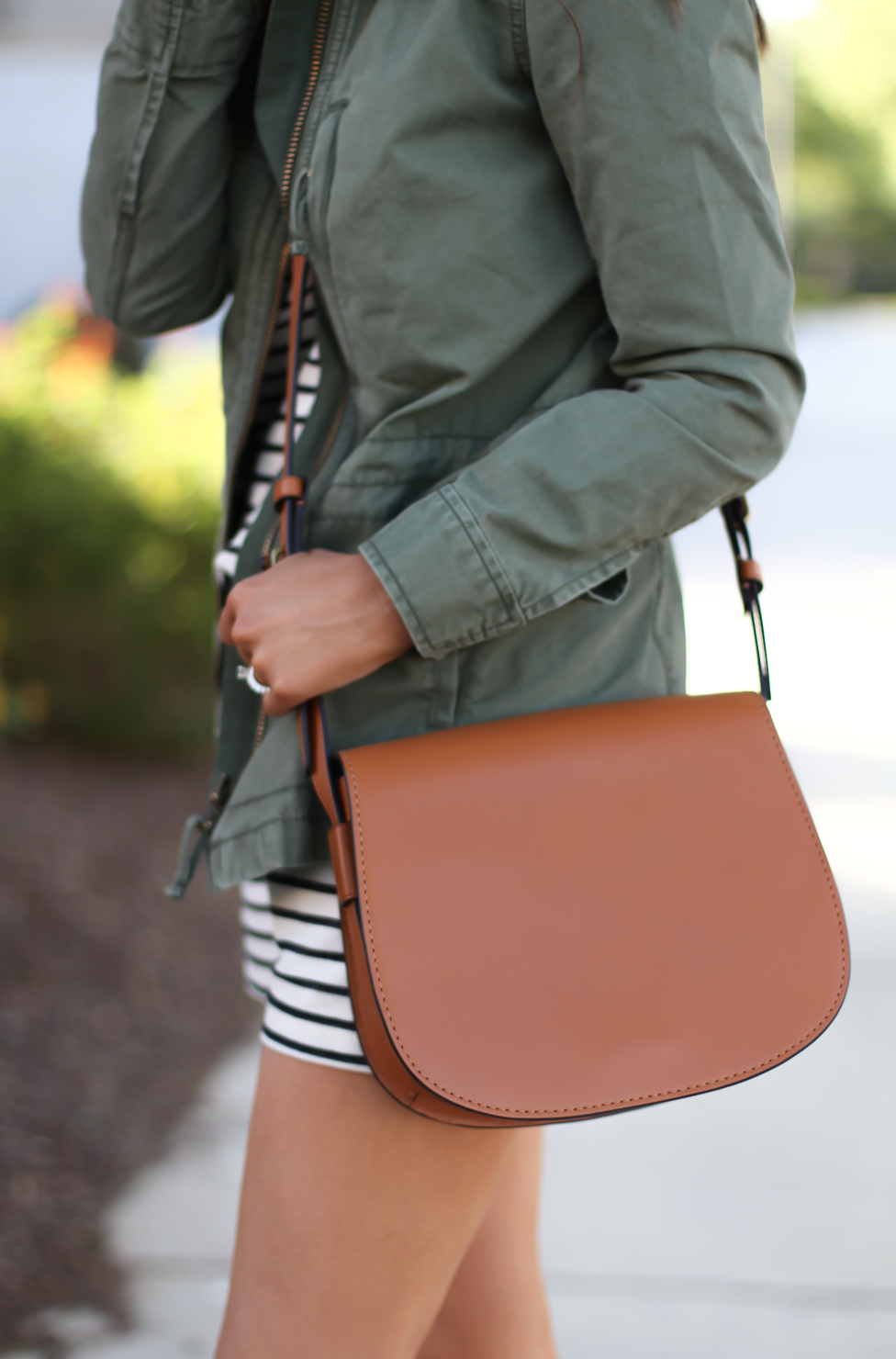 Madewell : Romper and Jacket  (Both run TTS, I'm wearing an XS in both)  |  Tory Burch : Crossbody Saddle Bag  (I just picked this up during the Spring Event!), Smaller style here  |  Chloe : Wedges (I bought mine from Luisaviaroma which I recommend if they come back into stock – No Tax, Cheaper!!!, Free and Quick Shipping!), you can also find them here, here, here, here, identical here, similar here
More pictures of the romper…
How pretty is this pleated maxi skirt?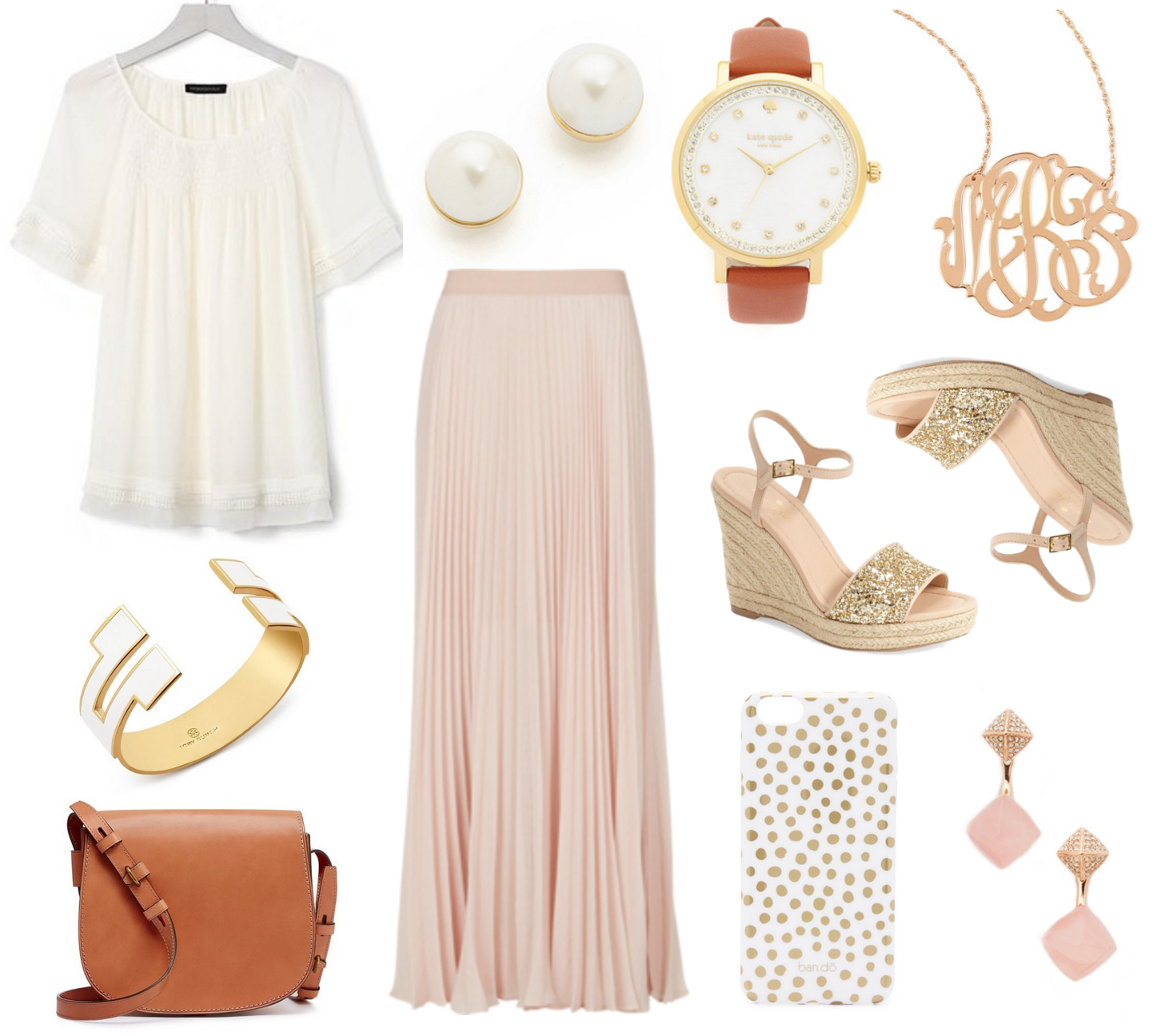 Blouse (I just bought this – so pretty!!!)  |  Pearl Earrings  |  Watch  |  Monogram Necklace
White Enamel Bangle  |  Pleated Maxi Skirt  |  Glitter Wedges
Saddle Bag (from today's post!)  |  Gold Phone Case  |  Pink Earrings