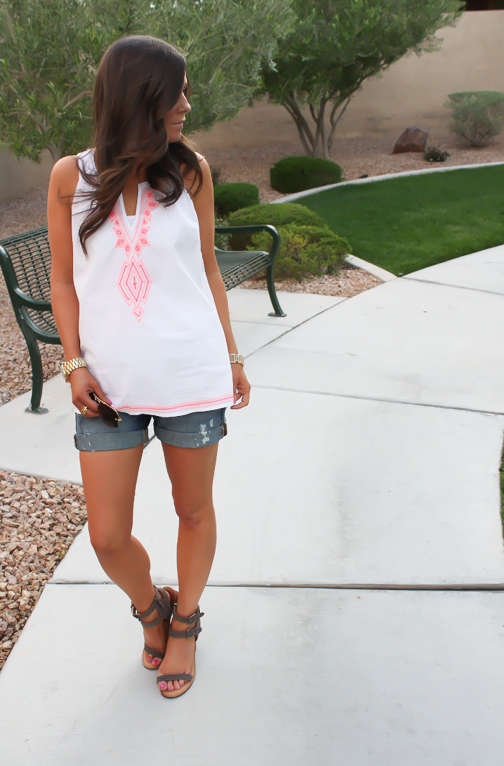 Just a little pop of neon with today's white blouse and my favorite denim shorts.  I've been posting these quite a bit lately and I think what I love most about them is I can give them an extra roll, like I did today, or wear them a little bit longer depending on my mood that day.
But, like always, these cute summer sandals with a slight block heel are a current favorite for me.  I'm always up for a little bit of height in my step and these sandals did not disappoint.  I love the color of the leather straps, too, since I don't have anything like it in my closet already.
My sunglasses today are such a great find for me also because the last two pair I bought I ended up returning because I couldn't get the frames or the shape to work.  However, this pair right here hit the nail on the head.  I love the color of the lenses, hardware, everything.
Have a great Sunday, everyone!  Enjoy your day off!
Old Navy : Blouse  |  Gap : Denim Shorts  |  Dolce Vita :(on sale!)  Sandals, or here, here  |  Ray Ban : Sunglasses  |  Michael Kors : Gold Watch