Whew, I love a little Target in my life and right now, they have so many cute things that are on trend and  most importantly, budget friendly.  I stopped in there one morning earlier this week because when I was scrolling through their website, I spied some of the cutest plaid flannel shirts that are just calling my name.  Can we really ever have enough plaid shirts?  No, the answer is definitely…No!  Aside from my obvious fall crushes, I finally found a great pair of sweatpants that are so comfortable and look nothing like the original sweatpants that used to never see the light of day.  These pants, these pants are flattering and no lie, I wore them to Ava's school with a cute tee to drop her off this week and I was even given a compliment or two.  Clearly that's reason enough for me to grab a few more colors, right?!
Boot socks, bomber jackets, wool hats, vests…it's all there.  You're going to see a few of these newbies in my posts next week but until then, you can see all the fun stuff I found both online and in the stores!  Be sure to check out my sizing tips, too, just in case!
Have a great Thursday!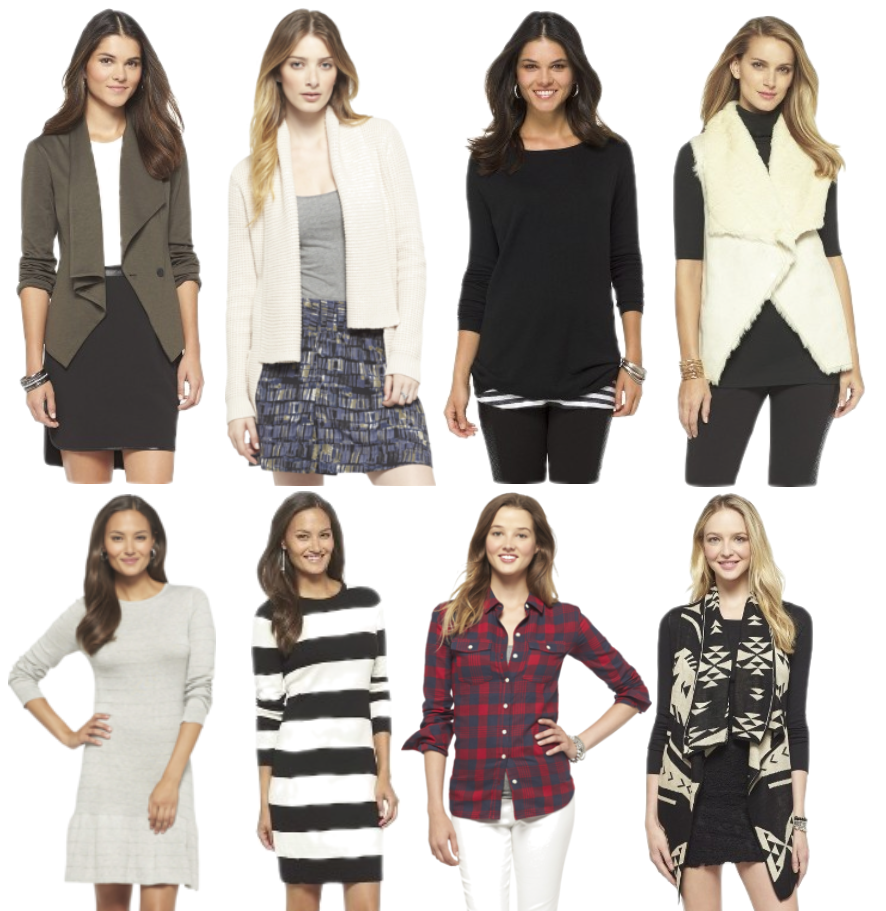 Green Ponte Jacket  |  Beige Sweater (LOVE)  |  Black Tunic (LOTS OF COLORS!)  |  Faux Fur Vest
Drop Waist Dress  |  Striped Dress  |  Flannel (I bought a MEDIUM)  |  Tribal Vest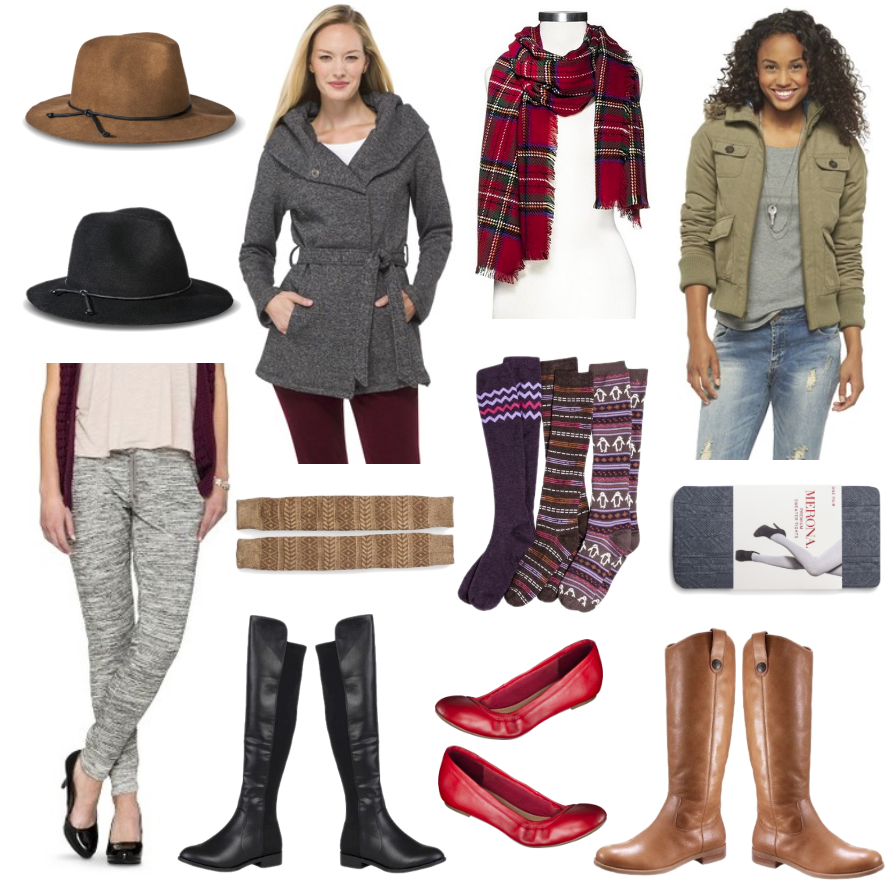 Felt Fedora  |  Fleece Belted Jacket  |  Tartan Scarf  |  Bomber Jacket
Sweatpants (LOVE!!! Size Small)  |  Leg Warmers  |  Boot Socks  |  Sweater Tights
Over the Knee Boots  |  Red Leather Flats  |  Leather Tall Boots
Here are the most awesome sweatpants, ever, shared on Instagram: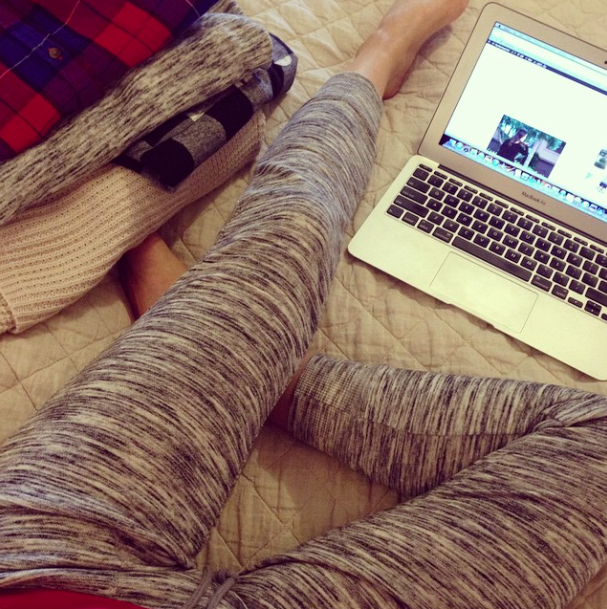 Sweatpants  |  Plaid Shirt  |  Grey Tunic  |  Beige Sweater
This post was sponsored by Target and ShopStyle.  All opinions are my own.