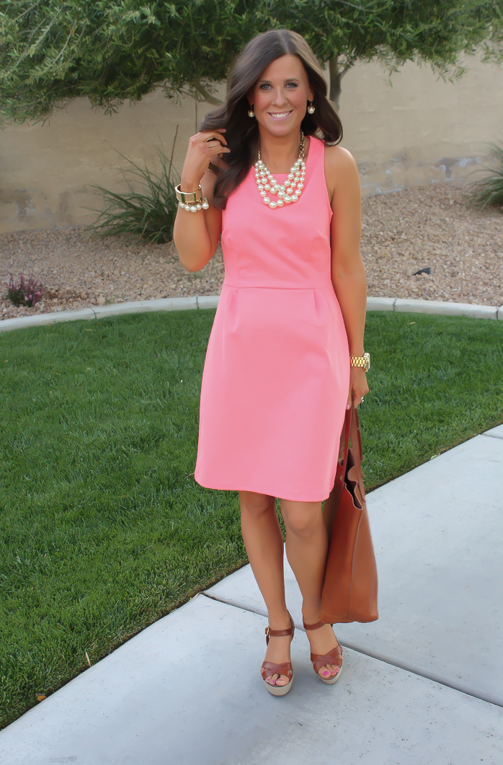 Monday, Monday….
Hey, everyone!  I figured since it's Monday, again, I needed to brighten your day with a dress I deemed so versatile, that I took it upon myself to call it the "Anything Dress".  Bold, I know…
There are so many styles of dresses out there right now for us to choose from that it's slightly overwhelming, right?  I mean, I like variety but every once in a while, I really just want a dress that works in more than one area of my life.  So, a dress that's not specific for work, or a night out, or a a day filled with casual activities.  Can't we just have a dress or two hanging in the closet that works for all?!
Well, here you go!  This dress is versatile, affordable, comfortable, functional, and my favorite, peach!  (Of course there are many other colors to chose from but I just adore this color!)
I love a ponte knit because I think it can be dressed up for work with a set of pearls and heels or dressed casual with some flats or sandals and even a cross body bag.  Either way, you look dressed to impressed without having to try.  You can even wear it out at night with a little clutch or even transition it into fall with a pair of tights and a jacket.  Um, hello!  Are you convinced?  I bought 3 colors, of course.  The price is too good to pass up and I was sitting in the dressing room creating a multitude of outfits in my head before I even left the store!  This was reason enough for me to stock up before they were bought out from underneath me.
Thanks for visiting me today!  I hope your Monday is off to a great start!
Old Navy : Dress / J.Crew : Wedges, current version here / Madewell : Tote Bag / J.Crew : Pearl Necklace, try this / Michael Kors : Gold Watch
Yes.  I'm still on the hunt for a pair of cutout sandals!  I'm loving these, though!  I am a sucker for the wooden stacked heel and I love the casual appeal going on while still getting those heels high in the sky .  What do you think?!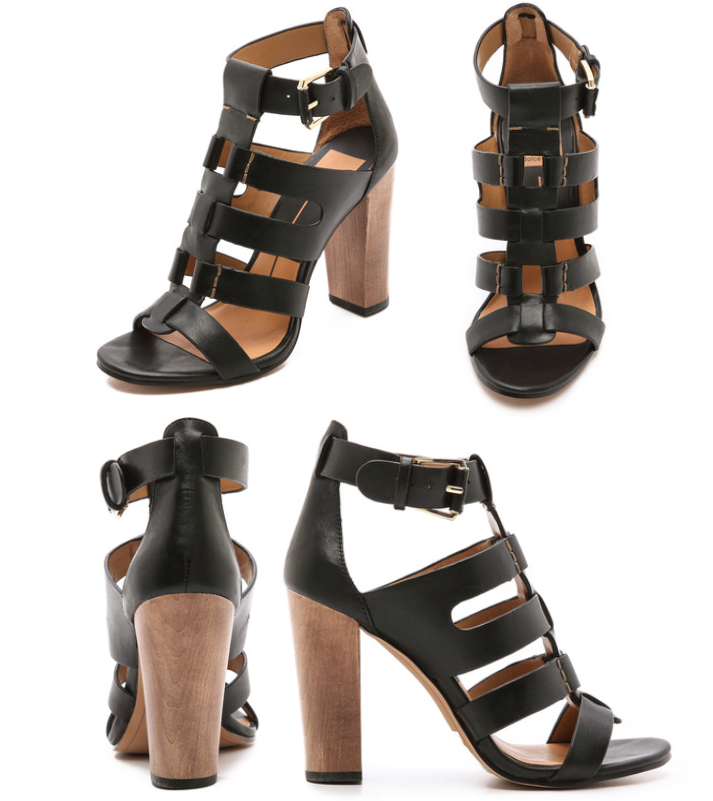 Dolce Vita, or here in Caramel, or here in Green