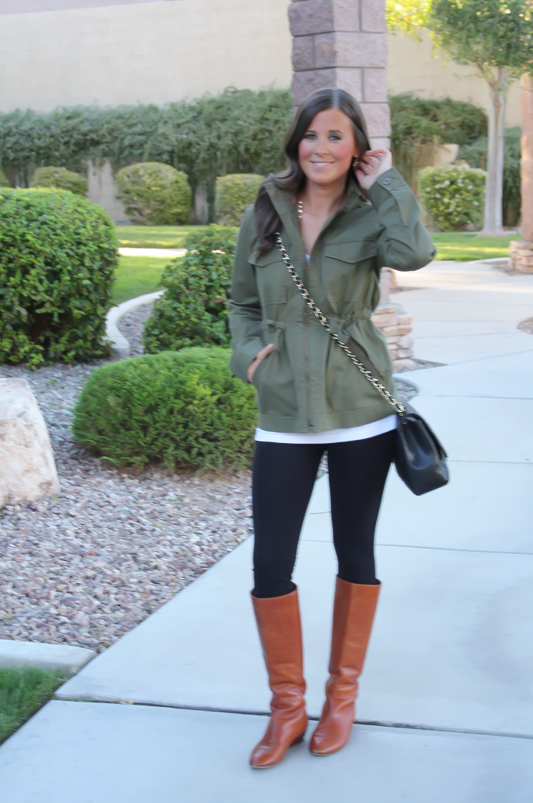 When I bought this utility jacket this past spring, I just knew I was going to be able to incorporate into my wardrobe pretty much all year long, especially in Las Vegas.  I'm happy to say it was such a great buy and so far, I'm loving how versatile it's been.  I think olive green is also one of the easiest colors to work with in my wardrobe because even though I consider it a neutral, you can match it with everything from neon to whites, browns to blacks…and everywhere in between.
If you caught my post from yesterday, I'm more than ready for all my tall boots to start making their yearly regular appearances.  Again, dress them up or down and you can't go wrong!
I'm keeping things short and sweet here tonight because I'm trying to get things ready for my mom to arrive tomorrow!  Ava's so excited she can't sleep….ironically I feel the exact opposite.  I could sleep soundly on a slab of concrete these days….
Have a great Tuesday, all!  Thanks for visiting with me today!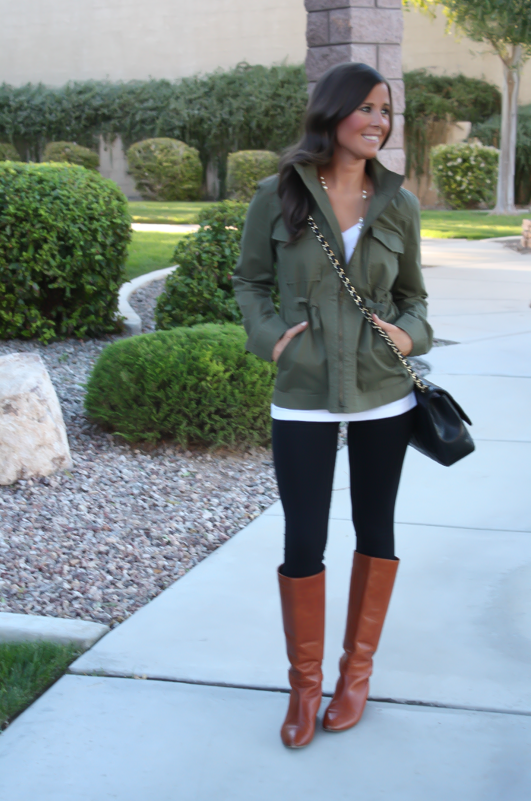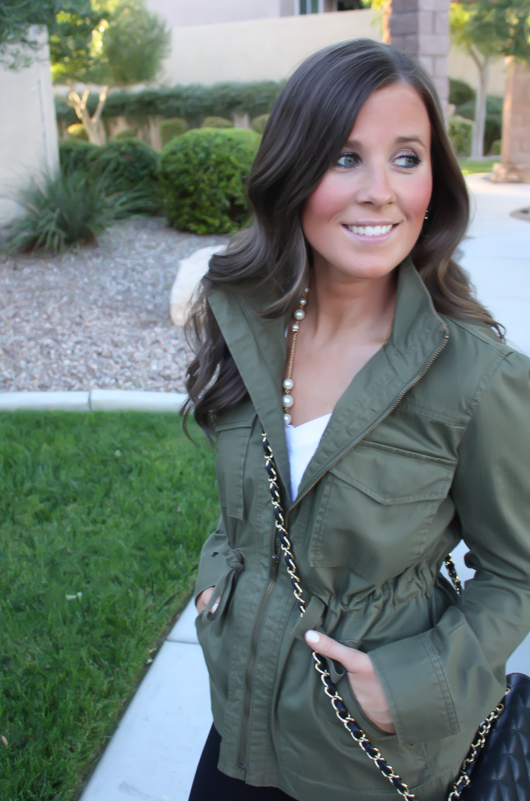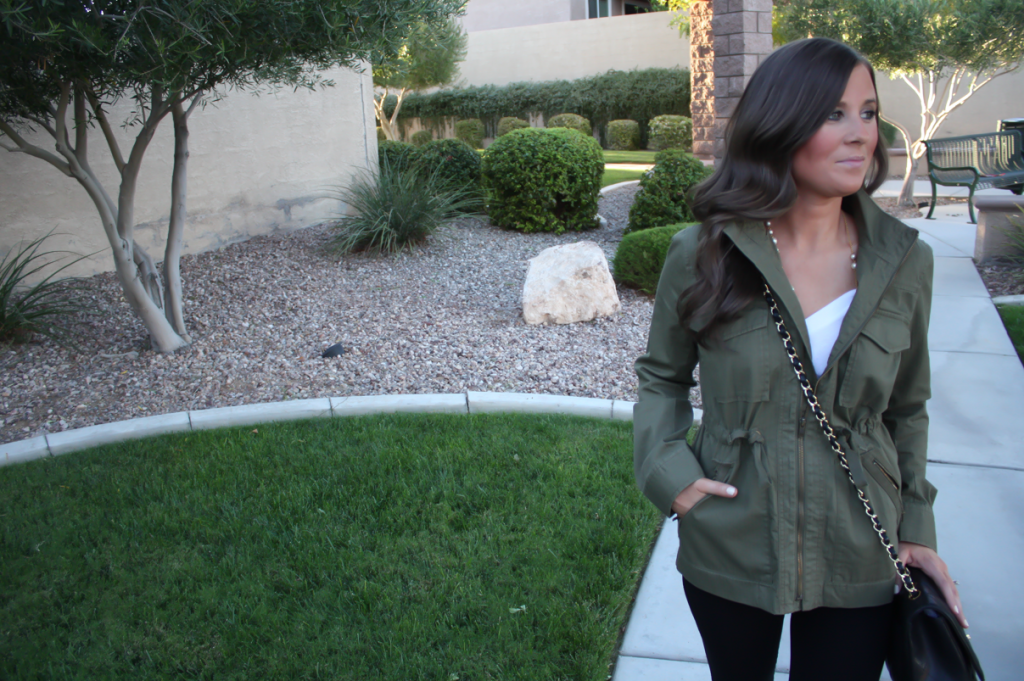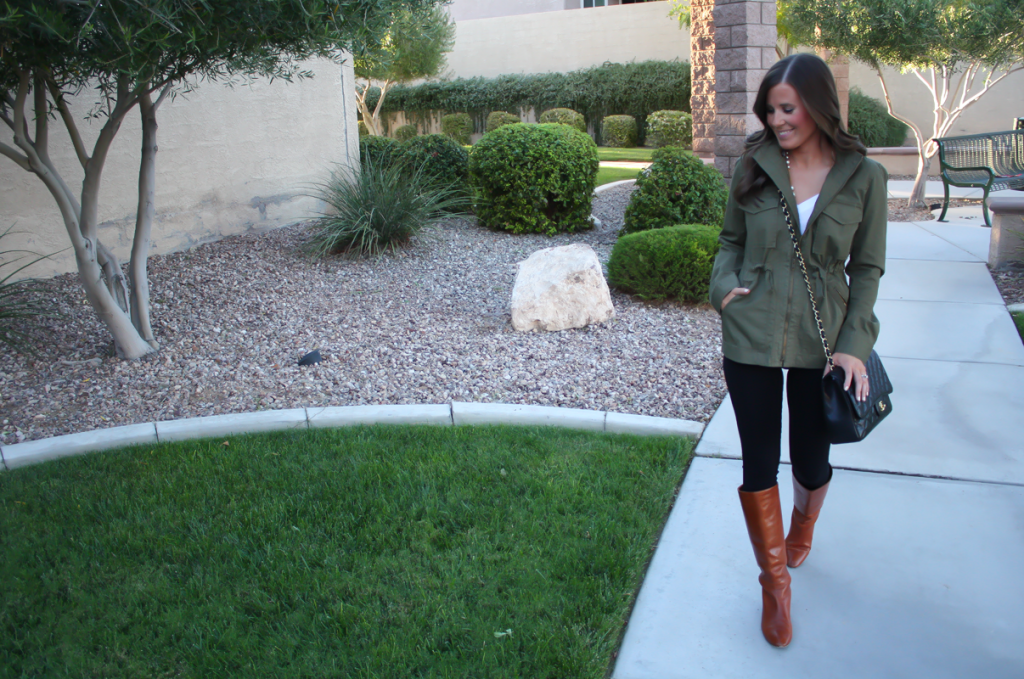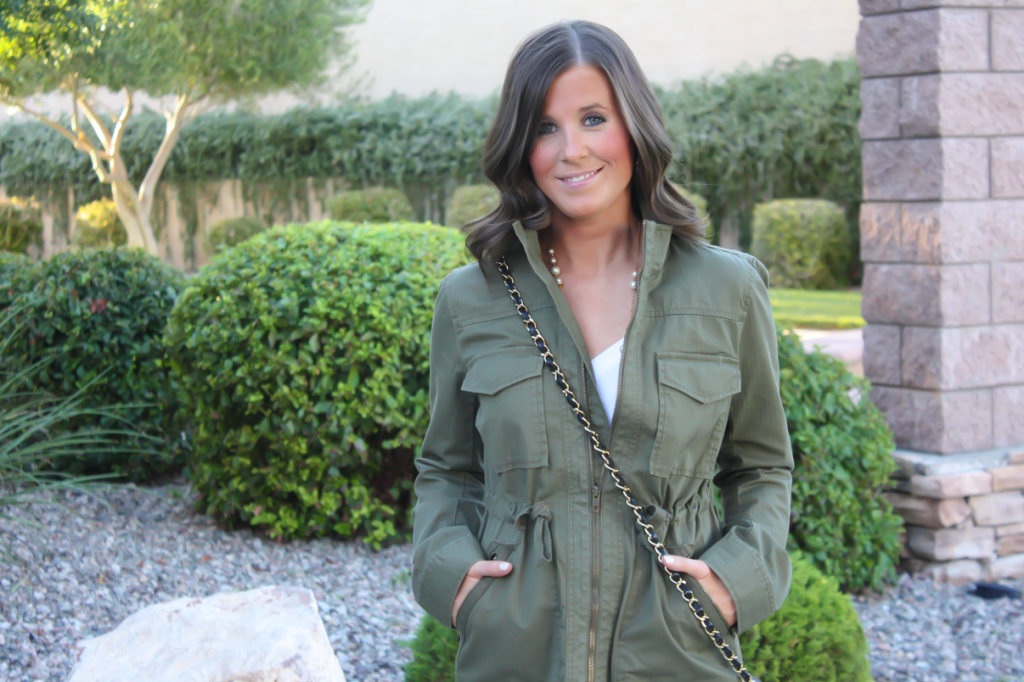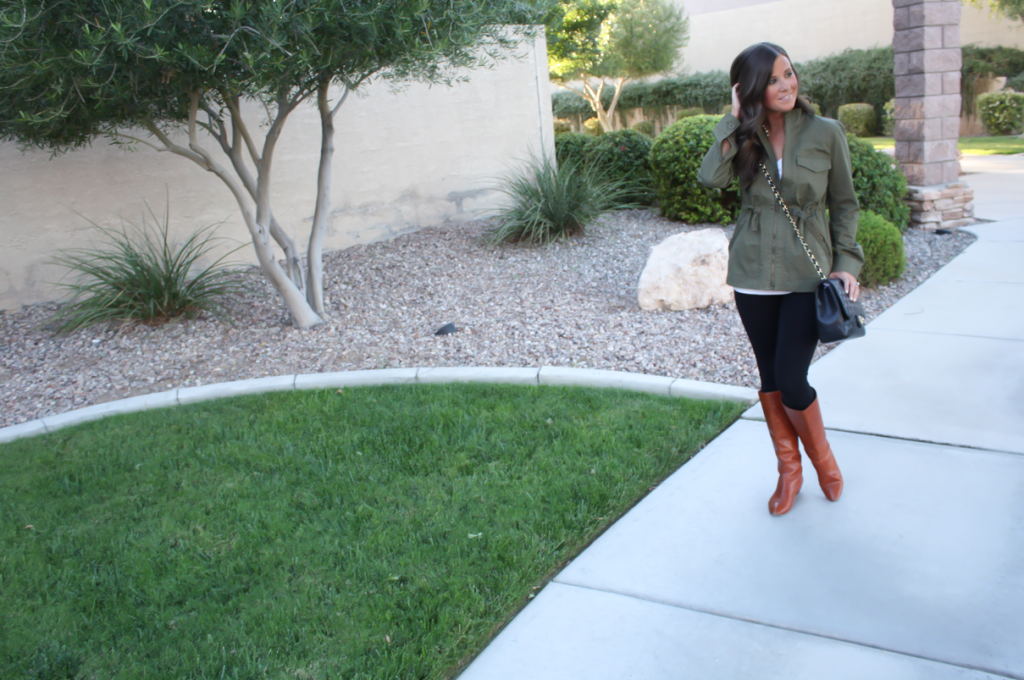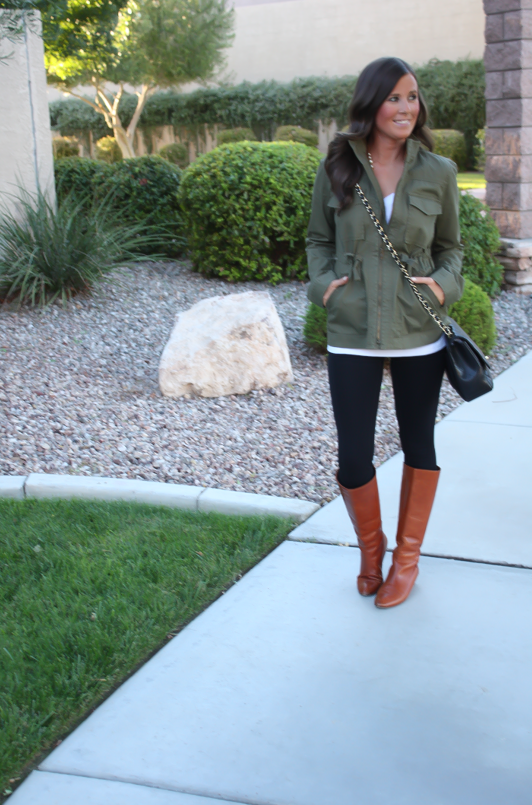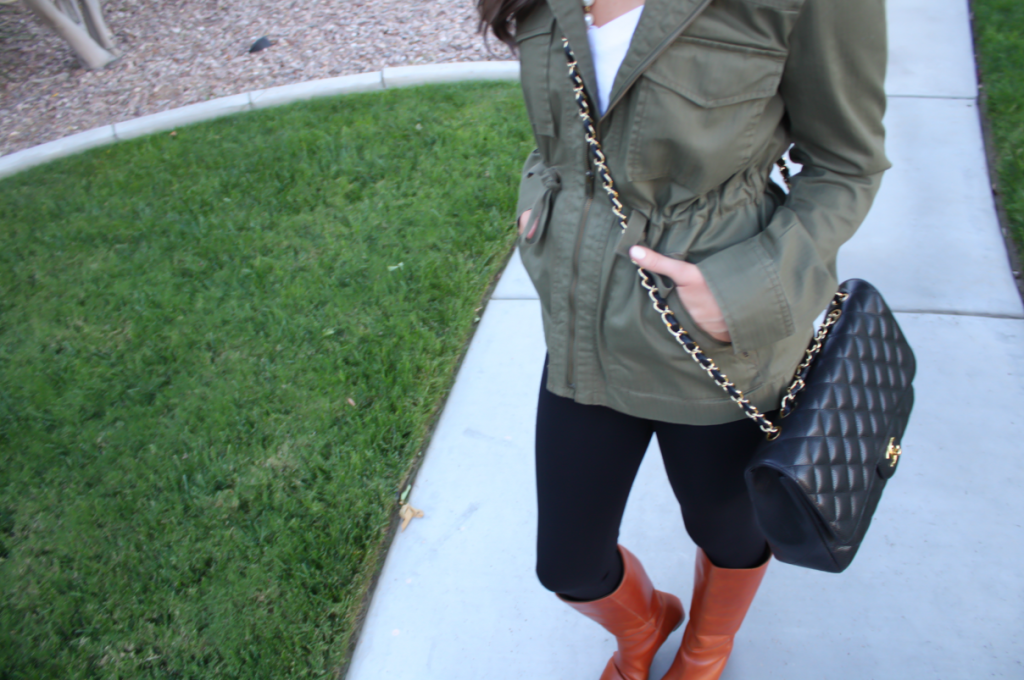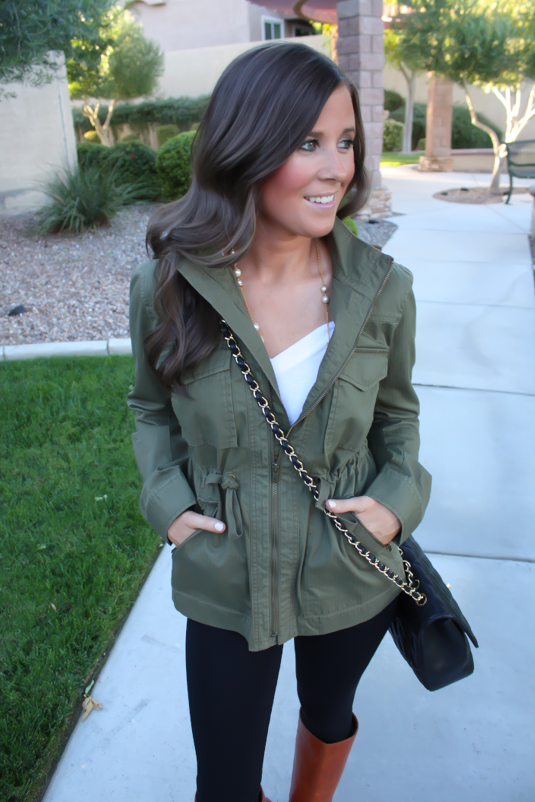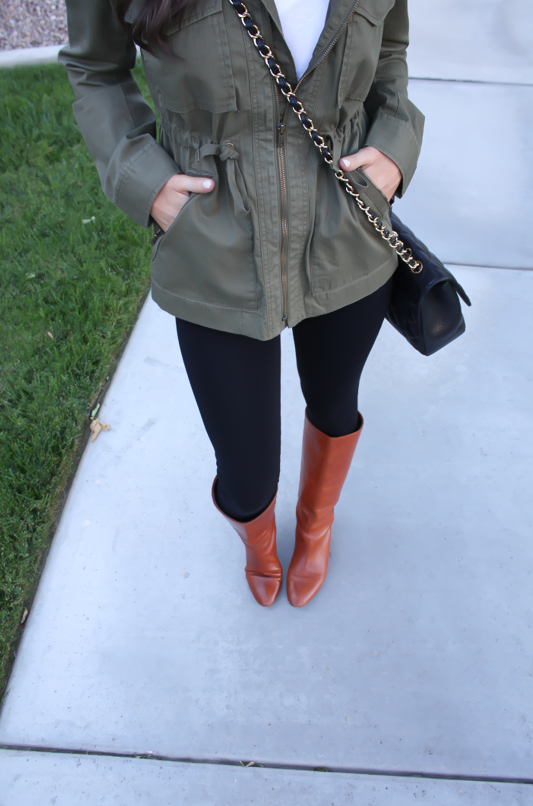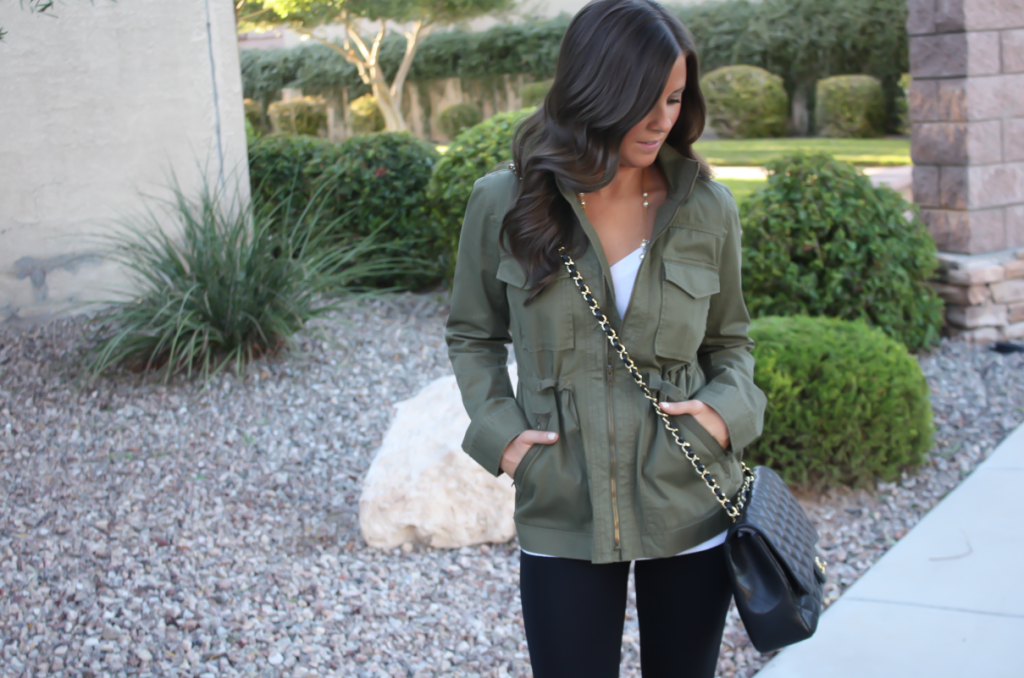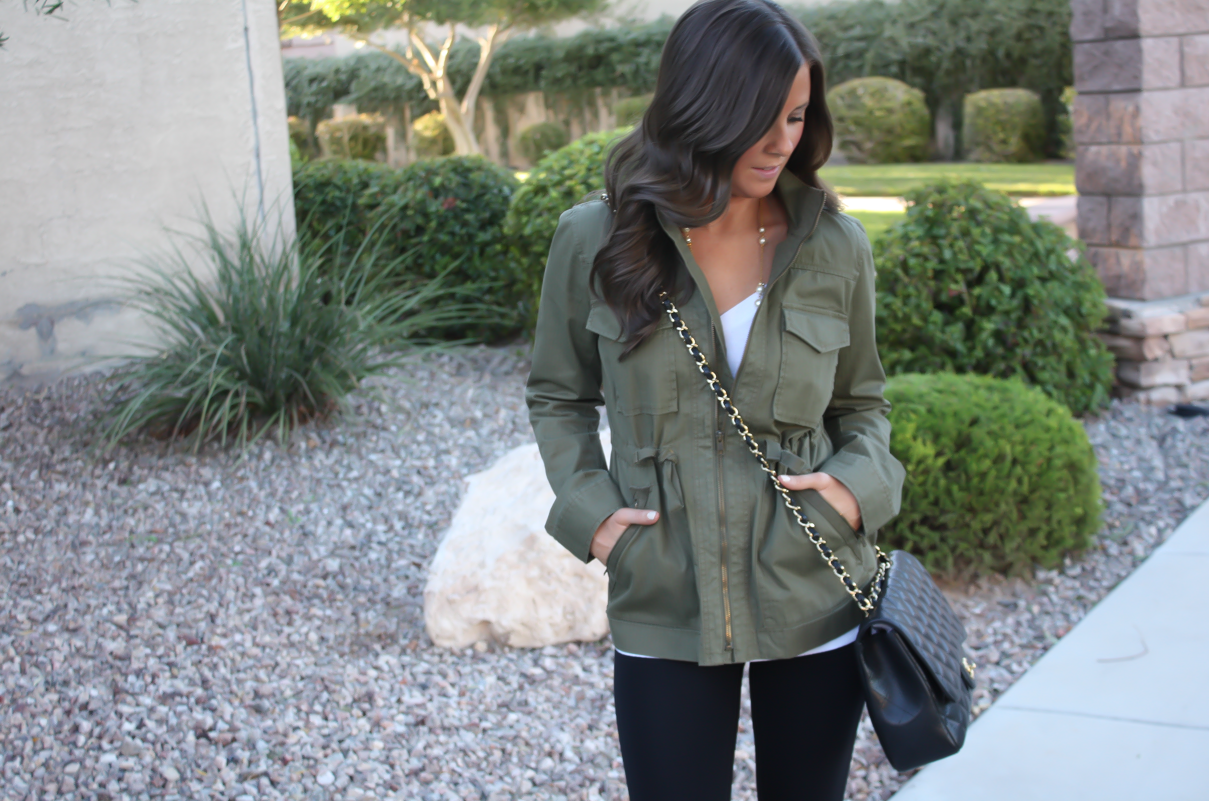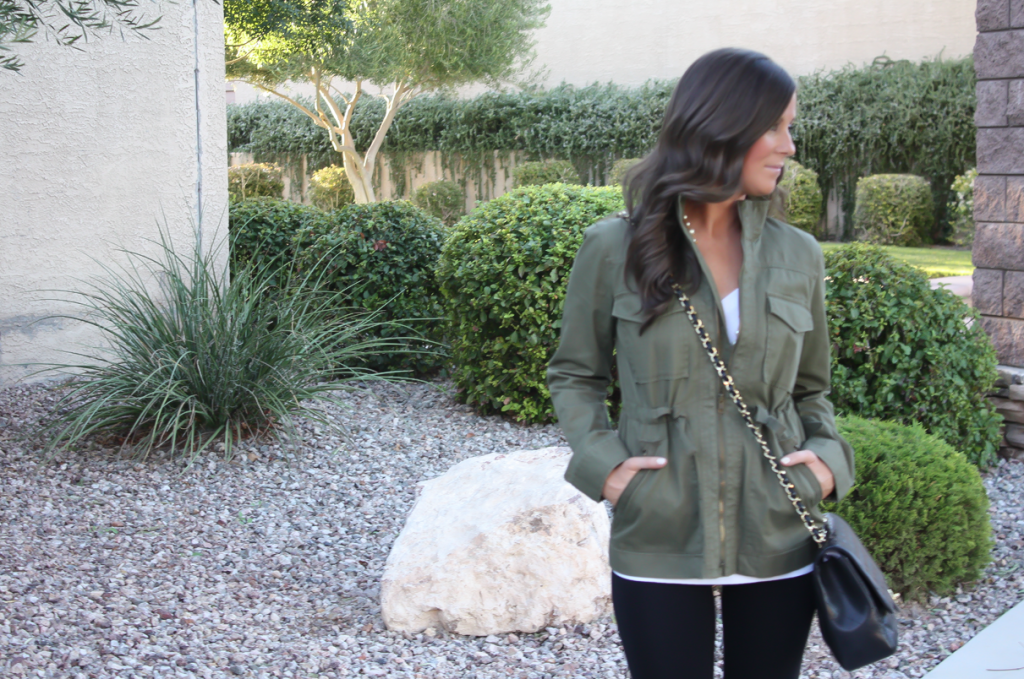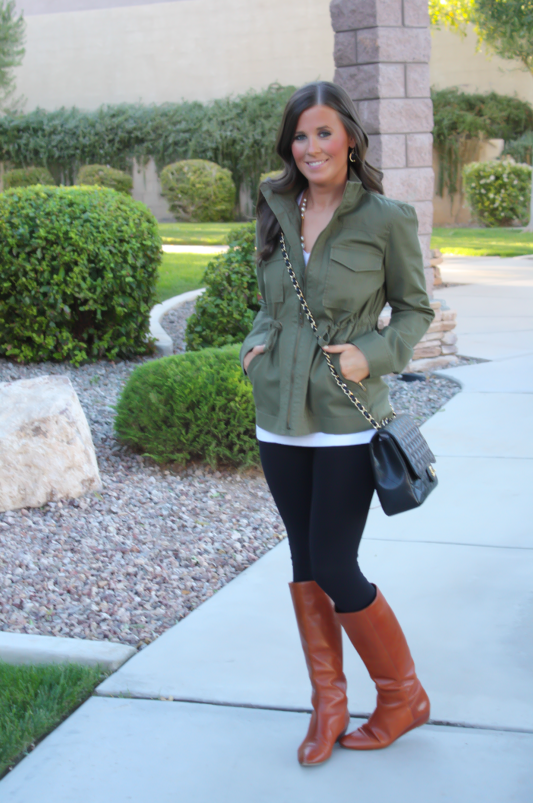 J.Crew Utility Jacket, similar here, here, here / White Vintage V-neck Tee / Black Leggings / Boots, similar here, here, here / Chanel Bag, similar here, here, here / J.Crew Pearl Necklace, loving this and this
Is anyone else totally guilty of surfing the web, searching for new finds, catching up on blogs, etc. in bed before you get some sleep?  I sometimes tell Curt, "I can't sleep!", to which he responds…."Maybe start by putting the iPad down…".  Ah, so guilty.  Annnnyway, while I could fill my shopping cart up for days at Shopbop, here is just a few things that are calling my name right now!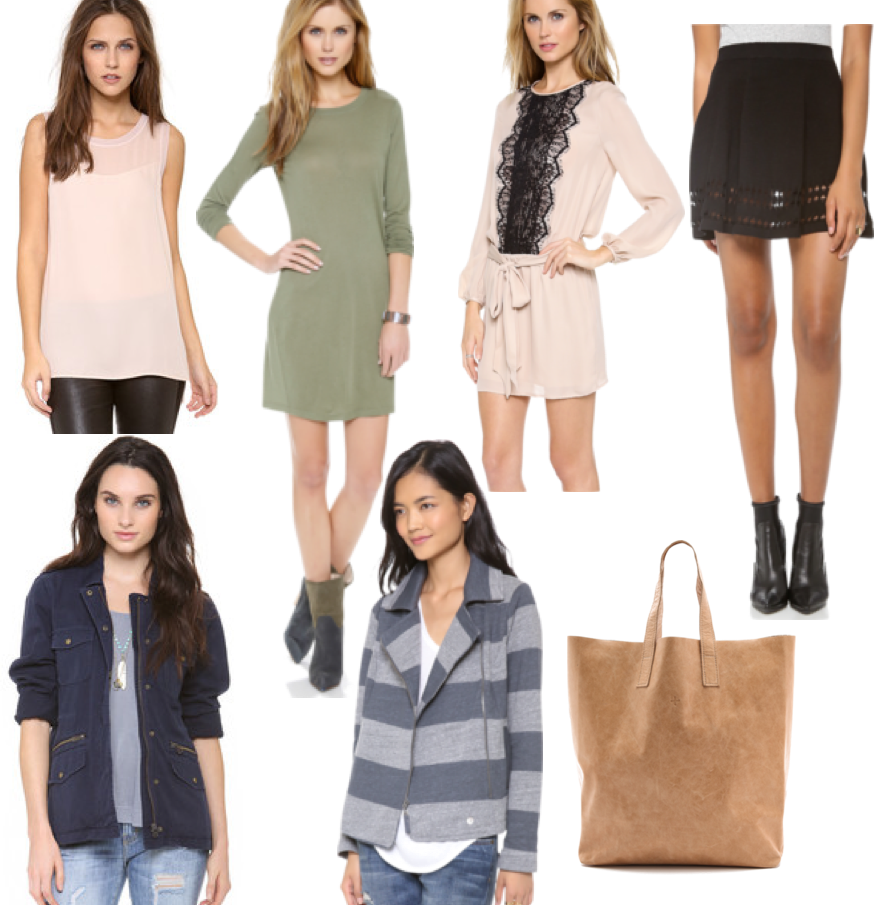 Pink Blouse / Long Sleeve Mini / Lace Dress / Cut Out Skirt
Navy Jacket / Striped Moto Jacket / Tan Tote