I'm finally ready to start a weekly post called, "Wednesday Wants" so I can give you a quick peek at the list of things I've been keeping my eye on!  A lot of other bloggers are really great about keeping this weekly routine and hopefully I can do the same.  Here's what I have on my mind this week!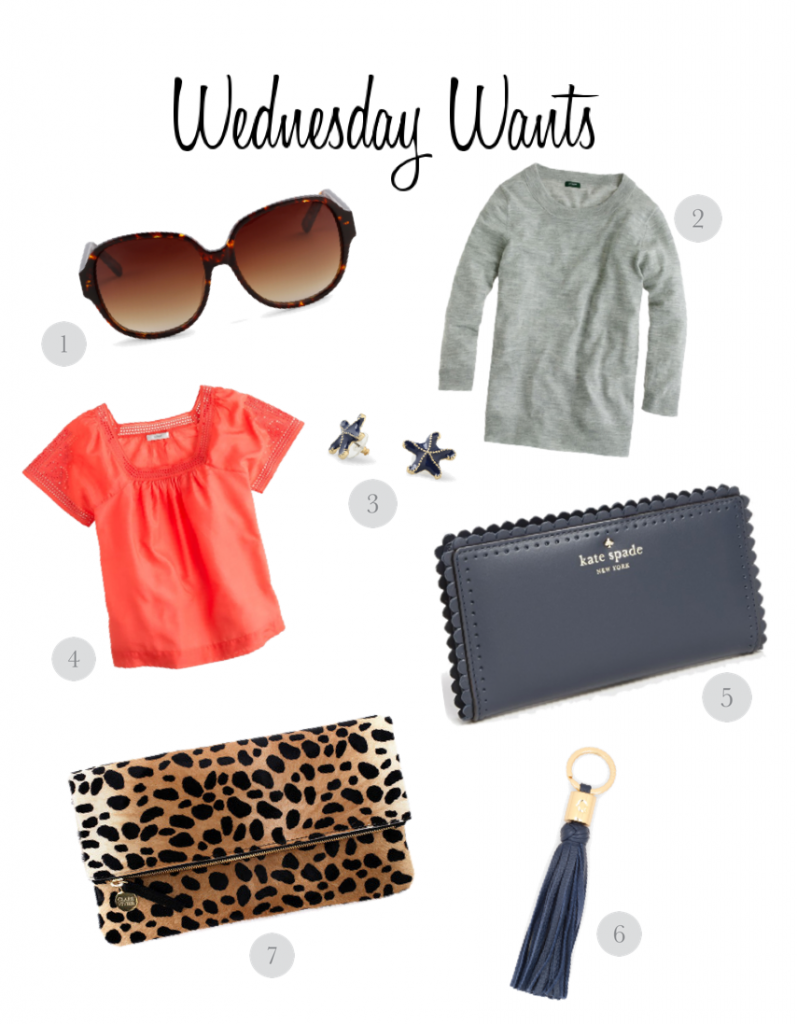 1.  These sunglasses are fabulous!  Oversized and affordable.  Double win!
2. J.Crew has a few of my favorite things out and in colors ready for fall!  Uh, hello!  Yes, please.
3. I still want these starfish studs pretty bad.  I think they will finally be part of my budget next month!
4. This eyelet blouse is so me I can't even handle it!  I'll take 2!
5. The scalloped edges on this adorable Kate Spade wallet are just too much to resist.  SCALLOPED EDGES!  Brillance.
6. I've kept my keys on a J.Crew key fob for about 10 years and just a month ago, it broke!  This looks like the perfect replacement.
7. So, I'm still obsessed with this foldover clutch.  Consider it mine!